One of the NBA's Best Perimeter Stoppers Just Admitted He Got Torched by Stephen Curry and Proceeded to Detail Just How 'Horrible' It Is to Try and Defend Him
Steph Curry is on pace for this third MVP Award this season as he continues to put up gaudy stats through 20 games. He's already won two MVPs and three NBA titles with the Golden State Warriors. He's changed the way basketball is played and the archetype of what a Hall of Famer can look like.
Chef Curry cooked for 13 points in the fourth quarter of a 105-90 win over the Los Angeles Clippers on Nov. 28. After the game, Clips' guard Eric Bledsoe — a two-time member of the NBA's All-Defensive team — was astonished at what the Warriors' star is capable of offensively.
Bledsoe admitted so publicly and then explained just what it is about Steph that makes him so impossible to defend. (Hint: A lot of things.)
Curry dominated the fourth quarter of Golden State's win over the Clippers
Steph had 20 points going into the fourth quarter of the Warriors game in LA. He picked up a technical foul with 9:08 left, which apparently lit a fire in the three-time champion.
The former Davidson star scored 11 of his 33 points over the final nine minutes, leading Golden State to its eighth consecutive win and 18th overall.
After the tech, Curry hit three straight 3-pointers and went 4-of-5 from the field the rest of the way. He hit seven threes total and added six assists and five rebounds (in 35 minutes).
"That was as upset as I've seen him and that I have been in a long time," Warriors head coach Steve Kerr said via ESPN. "When he knows he got fouled on a play like that and he doesn't (get) the call the competitor will come out in him and he will lose his mind a little bit. But it will spur him like it did in this instance."
Spur him it certainly did.
Eric Bledsoe admitted it's 'horrible' to have to guard the two-time scoring champion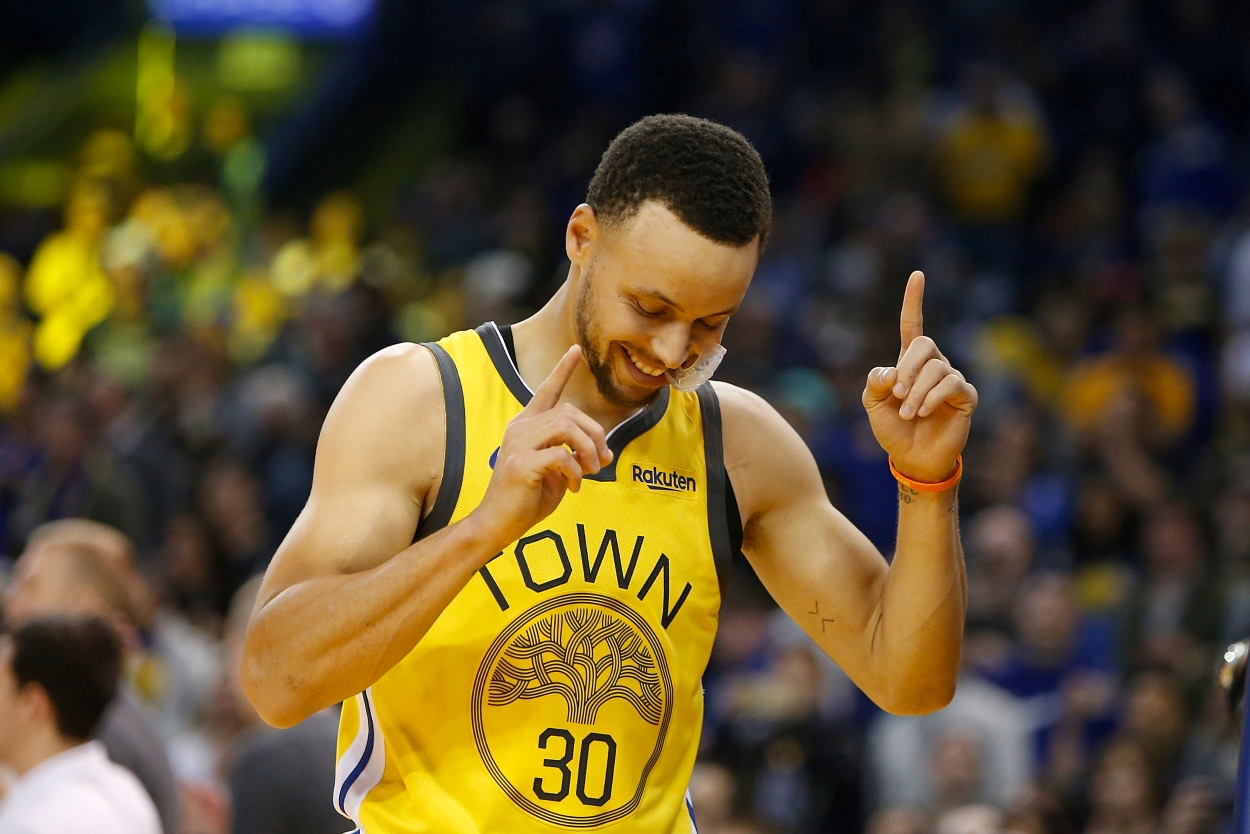 Bledsoe, who drew the Curry assignment for most of the evening, was dumbfounded about what he saw and had to try and defend.
The 13-year veteran explained how hopeless it can feel to have to defend Steph for an entire night via NBCSports:
It's horrible because sometimes you think you got him covered. They'll get ball movement for a wide-open layup and turn it down just to look for him for a three. By the time you turn your head, you think they're gonna lay the ball up and he's on the other side of the court shooting a three.

It's tough, he draws so much attention.

Eric Bledsoe on having to guard Stephen Curry
The seven-time All-Star is in the midst of perhaps his greatest season.
He appears to be following the classic "ages like a fine wine" metaphor.
Steph Curry and his stats have the Warriors atop the NBA
As a team, Golden State has the NBA's best record, is second in points (114.0), second in field-goal percentage (48.1), and fifth in 3-point percentage (36.8).
The Warriors also lead the league with 29.3 assists per game.
And it's not just on the offensive end where Curry and Co. are dominating. The Dubs lead the league in defensive rating by a wide margin, are No. 1 in steals (10.1), No. 1 in opponent points in the paint (39.6), and sixth in fast-break points allowed (10.9).
But Curry is the engine that drives the Ferrari, in this case. He's tied with former teammate Kevin Durant atop the league in points per game (28.6), is shooting better than 46% from the floor, and a ridiculous 42.3% from three on more than 13 attempts a night.
Steph is the leader in the clubhouse for MVP. And Bledsoe is just the latest to get a taste of how impossible it can feel to shut him down.
All statistics courtesy of NBA.com.