Only 2 NFL Players Have Spent More Than 20 Seasons on a Single Team
The NFL, just like many other sports, will experience players who are loyal to the core, sticking with one franchise for their entire careers. Some players, like Tom Brady, will be with a team for a long time but eventually move on to greener pastures. All said and done, only two NFL players have spent more than 20 seasons on a single team. Those two athletes also stuck with their teams for their entire NFL careers.
Two NFL players nearly played more than 20 seasons with the same team
A couple of players have gotten close to playing more than 20 seasons with the same team. The biggest name of all, of course, is Tom Brady. The GOAT started his NFL career with the New England Patriots, playing 18 seasons with them in total. Rather than ending his career where it all began, Brady joined the Tampa Bay Buccaneers and still represents them today.
Two other athletes got close to playing more than 20 seasons with a single team, as Pro Football Reference reports. Darrell Green joined the Washington Commanders, then known as the Redskins, in 1983. The talented cornerback played 20 seasons with the team before finally retiring in 2002. He was never affiliated with another NFL team.
Another close call is Jackie Slater. The offensive tackle joined the Los Angeles Rams in 1976, sticking with the franchise until 1995 when the Rams moved to St. Louis. Just like Green, Slater played 20 seasons with his original team.
Lou Groza and Jason Hanson both played 21 seasons with their respective NFL teams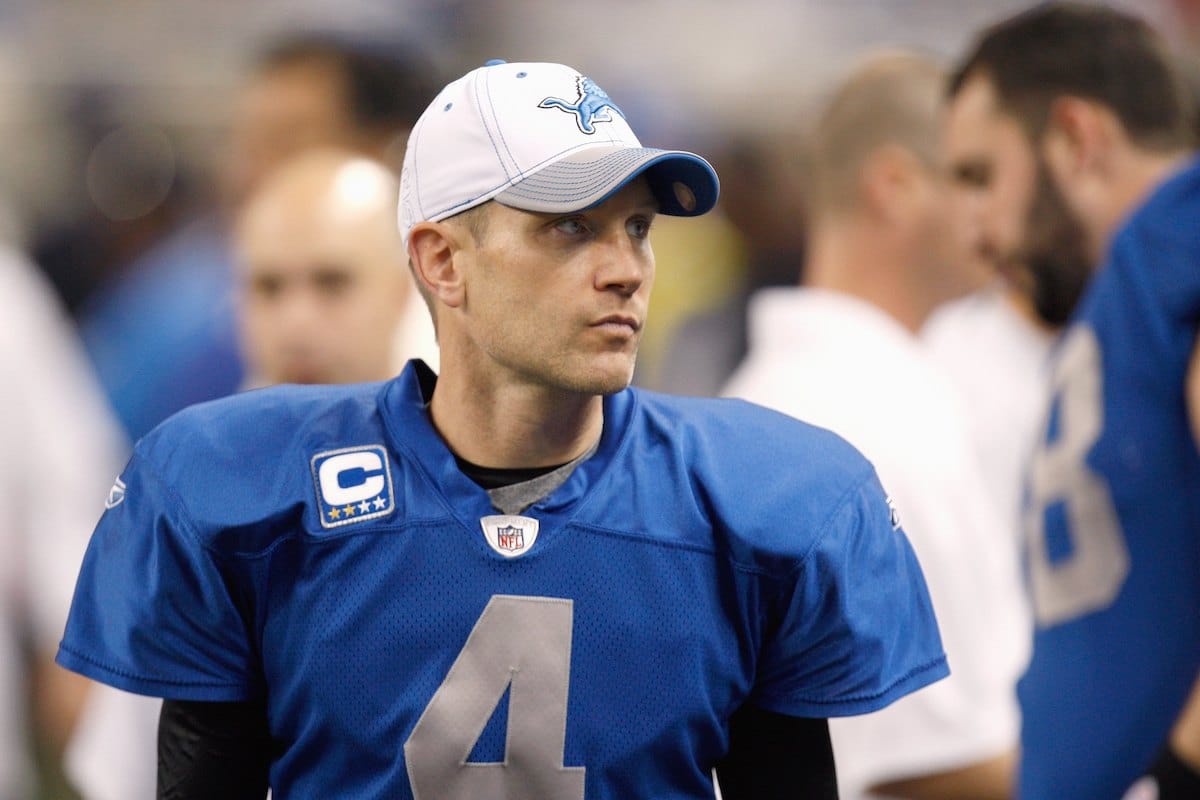 Currently, there are only two NFL players who've played more than 20 seasons with the same NFL franchise: Lou Groza and Jason Hanson. Groza started his career before the AFL-NFL merger with the Cleveland Browns in 1946. He stuck with the franchise until he retired in 1967 after playing 21 seasons with the Browns.
Groza played center and right tackle in his early seasons, but he eventually settled into a role of playing both left tackle and placekicker. He was great at what he did, helping his team compete in 13 championship games over his lengthy football career with the Browns. Thanks to his skills and long career, he's also in the Pro Football Hall of Fame.
Hanson, meanwhile, joined the Detroit Lions in 1992 and stuck with them for 21 seasons before retiring. The placekicker was great at his position, holding several records to this day. For example, in 1992, Hanson was named the Rookie of the Year by Pro Football Weekly. He's currently the only placekicker to win that distinction.
What Lou Groza and Jason Hanson did after retiring from the NFL
When Groza retired in 1967, he stuck around in Cleveland where he maintained close ties with the Browns. He and his family had an insurance business. In late 2000, Groza died from a heart attack at the age of 76. In addition to being in the Pro Football Hall of Fame, Groza's legacy lives with an award named after him.
Hanson, meanwhile, is still kicking. But, according to the Detroit Lions, he's not kicking footballs. He and his family continue to live in the Detroit area where he gives speeches and coaching lessons. Hanson speaks at his church as well as at corporate events.
RELATED: Through 100 Years of the NFL, Who Was the Best Team in Each Decade?