Oops! 5 Advertisements That Declared A Sports Champ Too Soon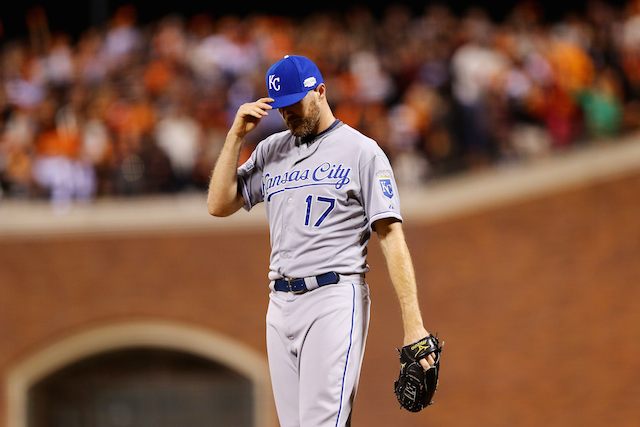 In the day and age we live in, everyone wants to be first. First to know something no one else knows, first to break a story, first to accomplish a feat, or first to unveil a product. Sometimes, that rush to be first can come with a price tag attached. The Internet is full of examples of reporters who rushed to publish what they thought they knew, only to be proven incorrect down the line. The Internet is also full of instances where an entity was so concerned with being the first to advertise a brand-new item that it jumped the gun in doing so. This is especially true in the sports realm, where we've become accustomed to "Get your champions gear and title merchandise now!" ads immediately after the last out, final buzzer, or game-winning score.
So, it stands to reason that at least a few of said advertisements may have leaked out before they were supposed to. That looks really bad when a team hasn't yet won the title it eventually goes on to claim, but infinitely worse when the franchise in question ends up falling short of its championship goal. No merchandiser wants to be the one mistakenly and prematurely promoting t-shirts and hats for sale that will ultimately end up worn in some Third World country because the team on the front didn't actually … well … win. Still, it happens.
Here are five examples of advertisements that declared a sports champion too soon.
Kansas City Royals, 2014
The inspiration for this list is a television advertisement that aired in Kansas City not long after the Royals lost Game 5 of the 2014 World Series to fall behind 3-2 in the series. "Congratulations! Your Royals are the 2014 World Series champions!," the Dick's Sporting Goods commercial boldly exclaimed. The company encouraged fans to "come in and celebrate their big win." Why don't we see how Game 6 (and possibly game 7) goes first, all right, Dick's?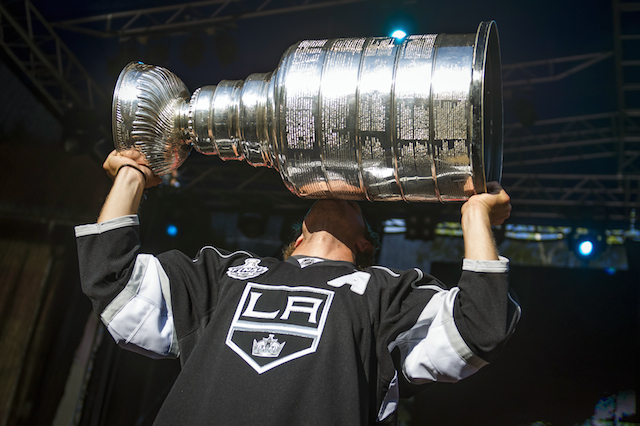 Los Angeles Kings, 2012
The L.A. Kings led the 2012 Stanley Cup Final three games to none with a chance to close out New Jersey at home in Game 4. However, the Kings lost that night and didn't finish the series off until Game 6. Don't tell the 99 Cents Only store that ran a pair of advertisements in the Los Angeles Times after game 4 congratulating the hometown team on a sweep that didn't happen. The worst part is that one of the ads jokingly told fans they would be able to buy Game 7 tickets for 99 cents each. Let's just say it's a good thing L.A. finally put the series away in six games.
New York Giants, 2012
In February 2012, the New York Giants' official team website accidentally displayed a splash entry page proclaiming, 'The Giants are Super Bowl champions!" This would have been more effective if it hadn't gone live the day before the Super Bowl. Still, maybe the team's digital staff knew something we didn't: The underdog Giants went on to beat New England 21-17 on a last-minute touchdown.
Miami Heat, 2011
Macy's published an ad in the Miami Herald in 2011 congratulating the Heat on winning that year's NBA title. The only problem: While the series had, in fact, just ended, Miami had actually lost to the Dallas Mavericks in six games. The most embarrassing component of this gaffe: The ad ran on the same page as a story about the Mavs' series win. It would help if the newspaper staff read its own page 11D headline before programming that day's page 11D ads, right?
Philadelphia Phillies, 2009
The defending champion Phillies lost the 2009 World Series in six games to the New York Yankees, a devastating defeat that came only days after the Philadelphia Inquirer printed an ad congratulating the local ball club on winning back-to-back championships. The ad promoted championship merchandise on sale at — wait for it — Macy's. We're willing to go on record and say that the department store chain needs to give up on this whole "programming end-of-series messages ahead of time" thing if they haven't already, since the Macy's jinx seems to be alive and strong.