Orel Hershiser's Scoreless-Inning Streak Ended on This Day in 1989
For a pitcher who never threw a no-hitter, Orel Hershiser was once unhittable. Nicknamed the "Bulldog," Hershiser ended the 1988 season with a record 59 consecutive scoreless innings. When the 1989 season opened, all eyes were on Hershiser to see just how much further he could extend the streak. Hershiser was on the brink of 60 scoreless innings. Could he reach 70? What about 100?
Those questions didn't last long when Hershiser's streak ended in the first inning of a 4-3 loss to the Cincinnati Reds on April 5, 1989. How did Hershiser's streak end, and what made it so special? Let's take a look back in time.
Orel Hershiser's scoreless streak may stand forever
Orel Hershiser was already an established All-Star pitcher when his scoreless innings streak began in August 1988. Hershiser's streak began quietly when he pitched four scoreless innings to end a game on August 30. Hershiser didn't allow a run the rest of the season and broke the record with a 10-inning shutout on Sept. 30, 1988.
With two outs in the bottom of the first on April 5, 1989, Reds first baseman Todd Benzinger singled Barry Larkin home for a 1-0 lead and the end of Hershisher's streak. Hershiser's streak is unlikely to end anytime soon. Baseball has seen a rapid uptick in home runs and overall offense in recent years. There are also fewer starting pitchers working deeper into games.
Los Angeles Dodgers pitchers Zack Greinke (45 2/3 innings in 2015) and Clayton Kershaw (41 innings in 2014) were the only pitchers last decade with a scoreless innings streak of at least 41 innings.
Where is Orel Hershiser now?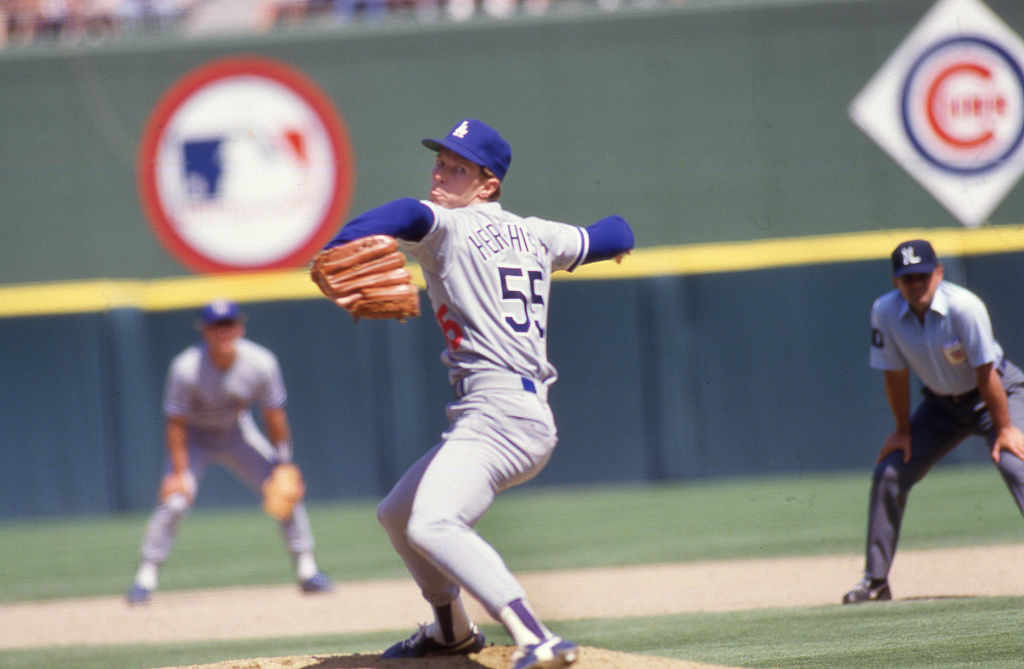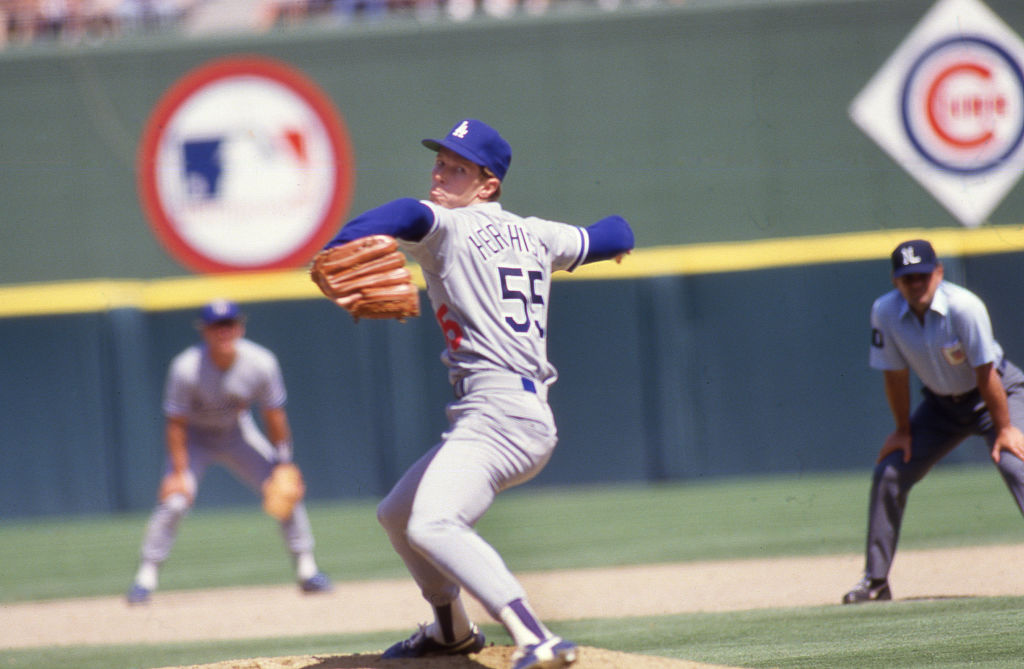 Orel Hershiser has tried staying close to baseball since his career ended in 2000. Like many All-Star pitchers before him, Hersisher transitioned to a broadcasting carer and had several stints with ESPN. When ESPN parted ways with longtime Sunday Night Baseball broadcasters Jon Miller and Joe Morgan after the 2010 season, Hersisher was one of the first replacements.
Hershiser is now the primary color analyst on Dodgers TV games. When he isn't broadcasting games, Orel Hershiser is a professional poker player and even played in the 2008 World Series of Poker.
What else happened in baseball on April 5?