Our Early Picks for MLB All-Star TV Broadcasters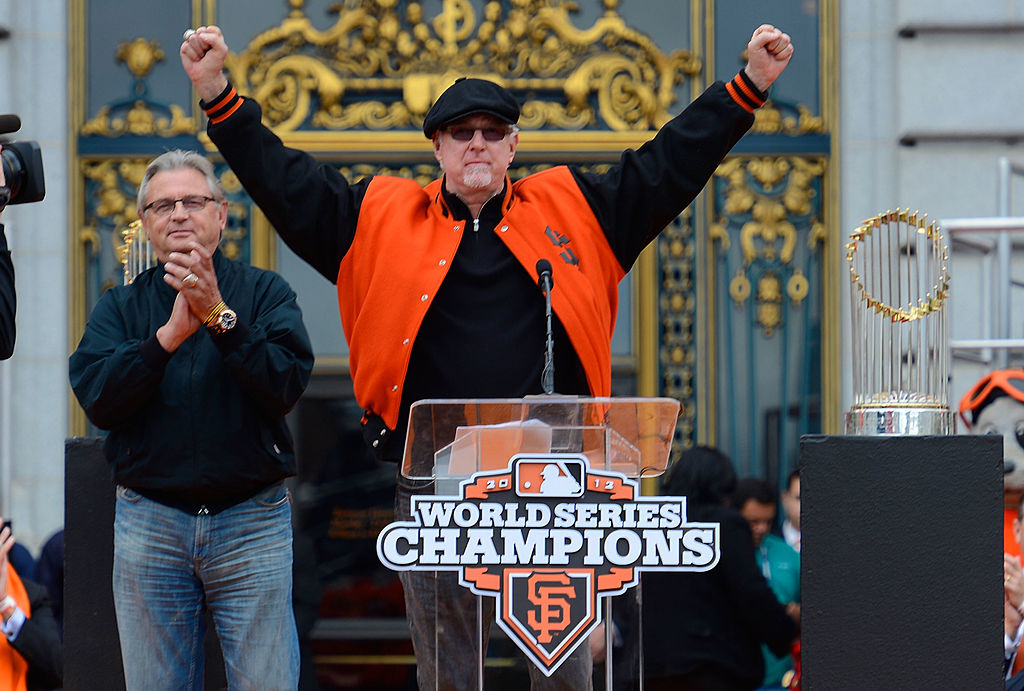 One of the many rewards that come with plunking down a shade over $100 for the MLB.TV package is sampling the variety of announcers and analysts who do their best to excite, entertain, and (sometimes) inform their teams' fans.
The power of digital media bringing the Padres-Indians or Mariners-Marlins to fans in "out-of-market" communities affords us the ability to expand our in-game vocabulary as each announcer attempts to outdo one another in home-run calls, relief pitcher entrances, and fly ball blunders. At this stage of the season, if there were an All Star ballot for television announcers, here are three teams of "at-the-mike/in-front-of-the camera" folks we'd contemplate as starters.
Chicago Cubs: Len Kasper and Jim "Two Silhouettes On" Deshaies
Len Kapser is a veteran Cubs broadcaster entering his 12th year. What sets him apart is his ability to be honest and complete in his game descriptions while bantering with his commentator boothmate, Jim Deshaies. A good TV play-by-play man, Kasper lets the visuals speak for themselves adding words at the right moments as not to overshadow the on-field drama.
Deshaies, a former pitcher for the Astros, Dodgers, and Phillies, is a budding superstar as a commentator with a network slot in his future (if he wants one). Deshaies spent 16 award-winning years as an analyst on Astros telecasts before joining the Cubbies in 2013. The former 84-game winner sparkles with his quick wit, knowledge of the game, and knack for making the duller parts of a game (yes, there are dull parts) lively and memorable. Kasper and Deshaies have a winning chemistry. Could this be the year that the Cubs are winners both on and off the field?
San Francisco Giants: Duane Kuiper and Mike Krukow
As a former Bay Area resident and the writer of this article, there is a bit of prejudice here, but Mike Krukow and Duane Kuiper are oft acknowledged as the premier television broadcast duo in the majors. There is a magical bond between the two that comes through with every pitch of every inning of every Giants game.
Both Kuip and Kruk are former players; Kuiper an infielder with the Indians and Giants and Krukow a pitcher with 124 wins in stints with the Phillies, Giants, and Cubs. This is no straight man and comedy duo; both men are students of the game, thoroughly honest with every call, and quite witty. It's beyond belief, but they are so outstanding that they overshadow former Ford C. Frick award-winner Jon Miller who does radio and some TV for the Giants.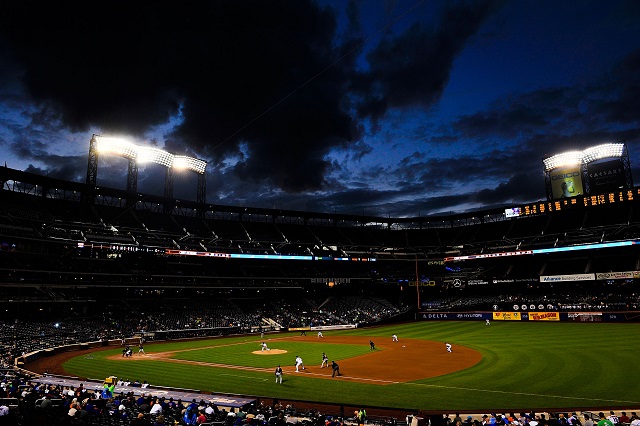 New York Mets: Gary Cohen, Keith Hernandez, and Ron Darling
This trio is an example of the "sum of the parts" concept; individually these announcers are passable, but as announcing teammates they excel. Gary Cohen, a Queens, N.Y. native, has a great voice and sticks to the role of adding the necessary language to accompany on-the-field visuals.  His knowledge of the game is stellar, giving him the ability to hold his own while bantering with Keith Hernandez and Ron Darling .
What sets this group apart is that not only were Hernandez and Darling excellent players (Hernandez, a batting champ and former co-MVP), but they are smart guys as well as local Emmy Award winners. If you are one of the few who missed the complete works of Seinfeld, you may be unaware that Hernandez is a Civil War buff. Just don't let him ask you to help him move.
Honorable mentions
Lest we forget: While not part of All-Star teams, a few individual announcers and commentators deserve perhaps an alternate role in a mid-summer broadcasting classic. Ken Harrelson, of the Chicago White Sox, is a homer and a hack, but his home run call, "You can put it on the board," is one for the ages. Thanks to YouTube and MLB videos, you can entertain yourself for hours with his round-tripper rants.
Buck Martinez, of the Toronto Blue Jays, has experience as a player, manager, and broadcaster. He is a smooth operator who can generate excitement in a hurry. Martinez is often featured in network post-season telecasts on TBS where he gets to show off for a national audience. Buck shares play-by-play duties with ESPN's Sunday Night announcer Dan Shulman (meaning they are not on at the same time) with some less-than-great color commentators.
Many wonder why the Dodgers' Charley Steiner left ESPN after 14 years, but with an offer to do Yankee telecasts, who could say no? Steiner is a 2013 inductee to the National Radio Hall of Fame. Last but not least,
Fans still wonder why the Red Sox let go of Don Orsillo (he went to the San Diego Padres), a Boston TV fixture for 15 years. If they were adding the second coming of Red Barber or Mel Allen, that's one thing… but Dave O' Brien? Really? Soccer fans still cannot forgive O'Brien's 2006 World Cup disastrous broadcasting turn. Boston's loss is San Diego's gain.
Information courtesy of ESPN.com.