Ousted Driver Antonio Giovinazzi says Formula 1 is 'Ruthless' and 'Money Rules'
Formula 1 driver Antonio Giovinazzi disobeyed Alfa Romeo's team orders last month and failed to help his teammate.
When the team dismissed his services for 2022, Giovinazzi spoke out against the industry. Its tactics and influences.
Giovinazzi is not only burning his F1 bridges. He's igniting dynamite.
Formula 1 driver Antonio Giovinazzi fires back at F1 after being ousted by Alfa Romeo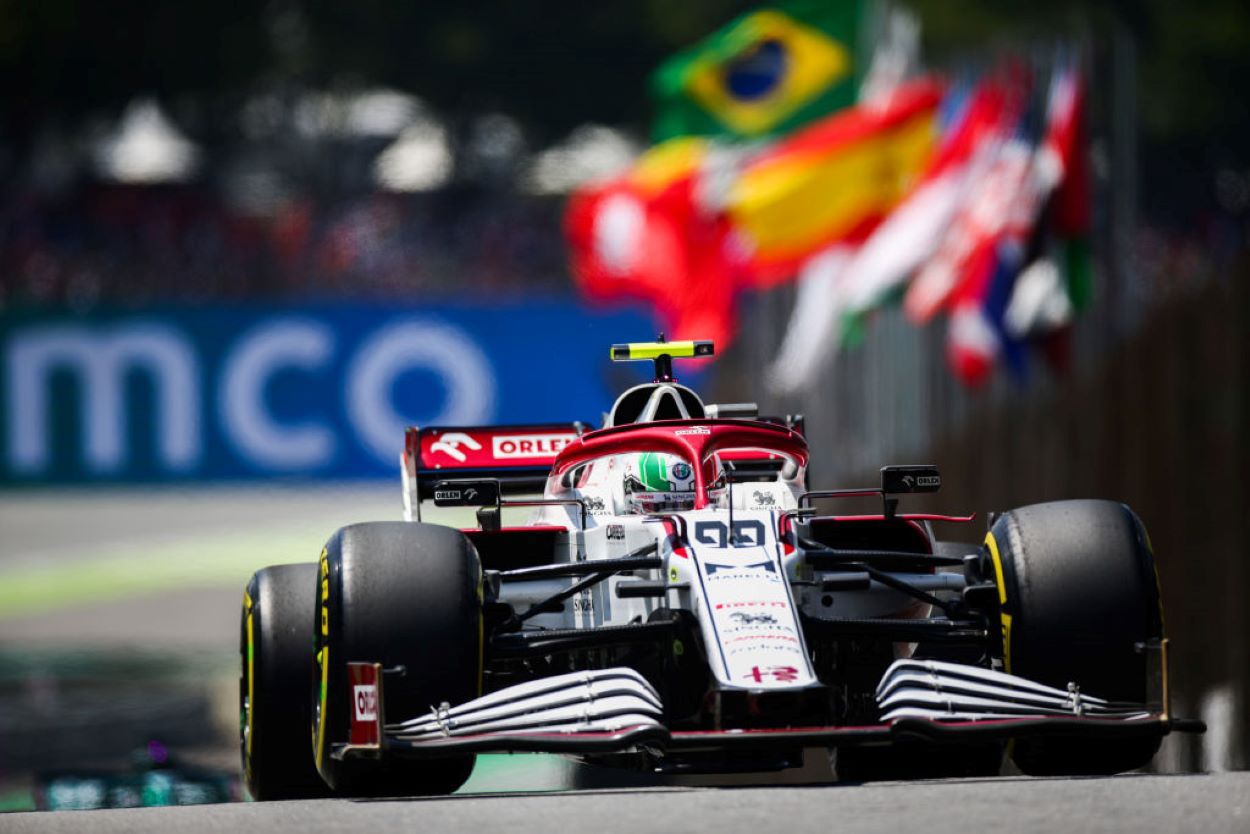 "F1 is emotion, talent, cars, risk, speed," Giovinazzi told insider.com. "But when money rules, it can be ruthless."
Giovinazzi will likely pilot the No. 99 for the remaining three Grand Prix stops, but he lost his seat for 2022.
Alfa Romeo, on Nov. 16, announced it would promote Formula 2 driver Guanyu Zhou and take over the ride. Zhou will become the first Chinese driver to compete at the F1 level.
Giovinazzi did not take the news well. He posted a tweet that included an old photo of himself sitting in a toy Ferrari F1 car. The caption read: "If this was my first picture on (an) F1, the last still has to be taken."
Giovinazzi making room for Zhou, a potential new marketing machine
Giovinazzi has competed for Alfa Romeo since 2019, collecting 14 driver points during his first season. This season, however, he has recorded just one point and sits 18th in the driver standings.
In his third F2 season, Zhou ranks second in the championship standings. His presence on the F1 circuit is expected to open new marketing avenues throughout the Chinese community.
"Performance is not based on one single pillar; it's always a combination of speed, collaboration with the team, collaboration with the teammate, the financial side," Alfa Romeo boss Fred Vasseur told autosport.com, reported by insider.com. "And for the development of the company, I think it's a good step forward."
Collaboration with the team, collaboration with the teammate.
That statement should get Giovinazzi's attention
Giovinazzi gambles and fails to earn a point for the team
During the Turkish GP on Oct. 10, Giovinazzi ignored team orders to allow teammate Kimi Raikkonen an opportunity to secure the driver's point.
But Giovinazzi did not yield. He calculated he needed an additional lap to claim the point. Raikkonen raced behind Giovinazzi for much of the event on a wet track but was gaining momentum.
Giovinazzi failed to give up his position and was unable to secure the point for the team as he placed 11th and Raikkonen 12th.
Giovinazzi, who will race Formula E for Dragon Penske next season, gambled, and his last photo in a real Ferrari F1 car may come soon.