Ballin' Overseas With Pro Basketball Player Nik Caner-Medley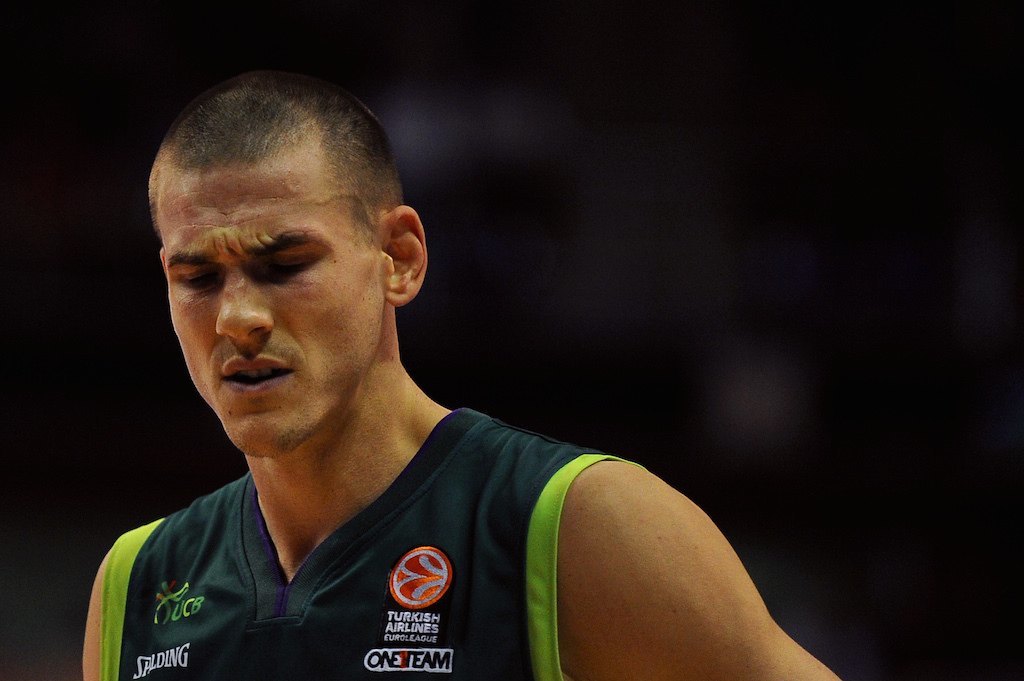 With the 2016 NBA Draft hours away, we can't help but think about all the lives that will change.This is the moment the top prospects on the planet have obsessed about since they first picked up a ball. After years of blood, sweat, and tears, after countless hours in the gym, putting up shots, running drills, and perfecting their craft, the time has come for their NBA dreams to become a reality.
Players will hear their names called by the commissioner, learn which organization they'll suit up for, and prepare to start the next chapter of their basketball lives. This is, and has always been, the dream, and it's about to come true — just not for everyone.
The sad reality — one that many top basketball players will soon learn — is that the National Basketball Association is not in the cards for them. This is not to take away from their skills on the court; these individuals have gotten this far because they can ball, and we are well aware of that. We're not trying to knock them. We're just stating the hard truth.
For many hopefuls, playing in the NBA is not going to happen. Fortunately, however, that doesn't mean it has to be the end of the road. We had the pleasure of speaking with Nik Caner-Medley — once Maine's Mr. Basketball and a four-year starter at the University of Maryland — one of the best pro basketball players you've probably never heard of.
The reason for that is quite simple: The former Gatorade Player of the Year spent the last decade-plus playing professionally overseas. Trust us, after hearing about his journey, you'll realize that just because someone doesn't make it to the NBA doesn't mean their playing career has to be over — not even close.
Despite a few stints in the NBA D-League, Caner-Medley's basketball journey has been more of an Around the World in 80 Days-like tale, consisting of suiting up for teams in countries including Germany, Spain, Israel, and most recently Kazakhstan, where he signed a two-year, $2 million deal with the club BC Astana.
While the money has never been Caner-Medley's reason for playing basketball, this kind of contract certainly validates not just his overall talent, but the idea that carving out a career abroad does come with its benefits.
"I mean, you know, you can play in Europe now," said Caner-Medley, "And you can live a similar lifestyle as somebody who plays in the NBA. I mean, you travel well, you stay in nice hotels, you know, the lifestyle is similar. It's not on the same level, obviously in a lot of ways, but there's a lot of parallels to it."
Still, it's not surprising that most fans, especially in the US, tend to associate professional basketball with the NBA. After all, it's all they see on television, and therefore, it's all they know. But here's the thing about basketball, it's one of those sports where you can't fake it. If you can ball, people will recognize it, and if you can't, you'll be exposed. That's just the way it goes.
So, whether you're trying to make it in the NBA or taking your talents overseas, this same idea applies. Because, as Caner-Medley put it, "You either have it or you don't." The more we spoke with him, the more we realized he wasn't just talking about the physical attributes. It was about confidence — and a little something extra. As Caner-Medley explained:
The self-belief is extremely important, in my opinion, because I think it goes hand in hand with confidence. But what goes hand in hand with both of those things is the work ethic.

I think one of the things about making goals, and making your goals vocalized and telling people, I'm going to play in Division I basketball or I'm going to play in the NBA or I'm going to play professional basketball, when you make those type of statements and you put that out there to the people in your life, it, at least for me, what it did was it made me more motivated to go ahead and put the work in to do it.

I felt an obligation to myself to live up to my own expectations. And that drove me in terms of my work ethic because the idea that I wasn't going to reach a goal, I feared that because I kind of made my entire life about reaching these goals.

I think that that's kind of a really key aspect for young athletes is to have the self belief and the work ethic that drives your vision. And that was something for me that I was big on when I was young. That's why I say, you have it or you don't. Really believing in yourself is something that's a lot easier said than done.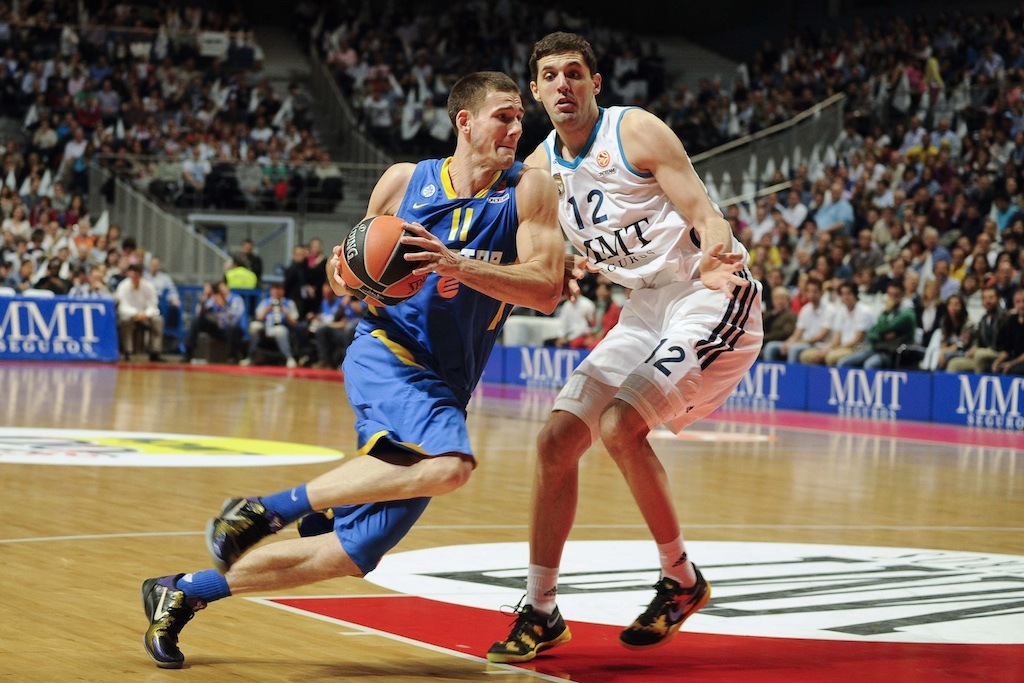 Unlike in the States, in Europe, basketball leagues are set up more like they are in professional soccer; you've got domestic leagues and then you've got international tournaments like the Euroleague. Not only that, but it's as if every year is a contract year, so you have to be super strategic in the way you approach your career.
"It's a very, very fine line when you're an American early in your career," notes Caner-Medley, "balancing fitting into their culture of how they want you to play, but then also standing out enough so you can continue to take steps forward." For Caner-Medley, this is probably the most challenging aspect of playing professional basketball overseas, as he explained:
The hardest part for me to adjust [to] was trying to learn what the recipe for success was. From the standpoint of balancing playing like a team player — for the best of the team — but at the same time playing for what's best for me. It's so touchy and there's such a fine line, and you can't talk about it because if you say that, then you're selfish.

But ultimately … early in your career, it's not a secret, you're there on a one-year contract and you're trying to get to another level. It's not like the NBA where you get to the NBA, you're in the NBA. You go to Europe, you're still not at the highest level. And there's always a higher level than the level you're at.

That's an interesting, cool part about Europe. You're never really on top. And it's the same thing that happens in the NBA, because now, OK, you're in the NBA, you're a star, well now these guys then start to compete as [to] who's the highest-paid player in the league, you know, there's that type of stuff that you strive to, but ultimately there's no secret in sports that individual success is important in terms of moving your career along.
Through studying other players' career paths, and observing how they went about getting enviable contracts, Caner-Medley has successfully navigated the rough waters of international basketball. As he put it, "Every year that I've been in Europe, up until this point for the last 10 years, I've made more money every year. So, when you have six one-year contracts and you make money every year, it means you've done something right. And then, even when I got multi-year contracts, each year there was a little more on the second year."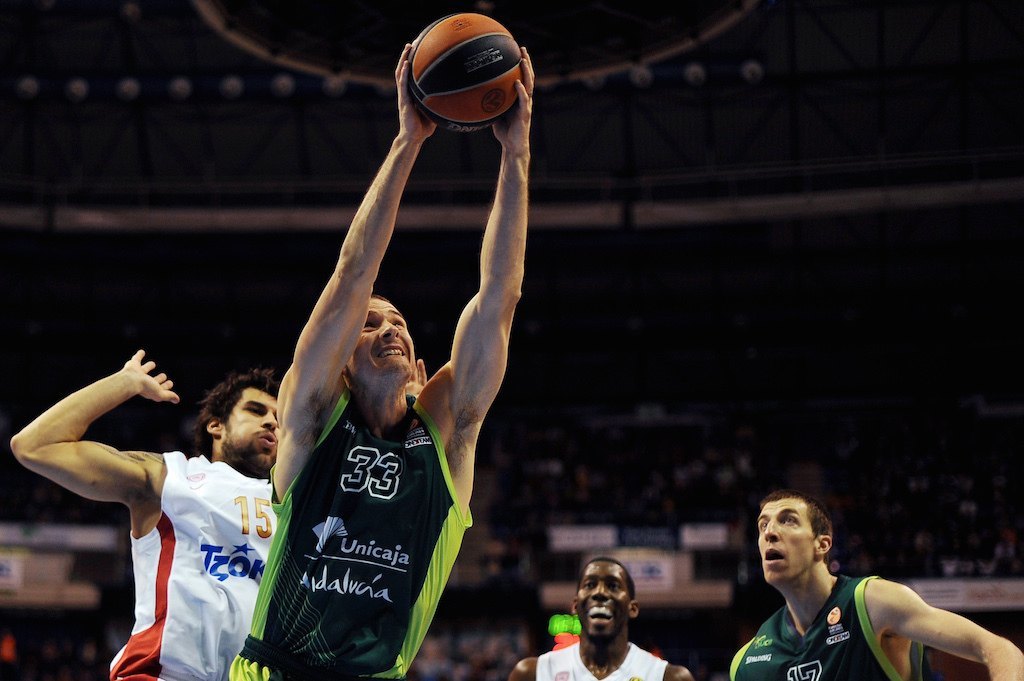 For so many basketball players, the dream is to make it to the NBA. This is what they worked toward since they were kids. With the 2016 NBA Draft, many individuals will realize this dream.
For those players who don't hear their names called, the ones who will never step on the court with an NBA franchise, this doesn't have to be the end of the journey. Caner-Medley is proof of that — and it's a message he continues to instill in the young basketball hopefuls of Maine each and every summer.
I think European basketball eventually will be on network television the same way that the Champions League for soccer is. I mean it's already seen some big steps in terms of, you know just the growth and the kind of the exposure and the interest level in the United States about European basketball. I think the reason I say that is just because now more than ever I think it's relevant, kind of, to younger players, high school players, college players that you really can carve out a nice niche, make a great living playing basketball in Europe.
We suggest listening to the man. Given what he's been able to accomplish in his career, he clearly knows what he's talking about.