The Packers Almost Drafted Ray Lewis to Pair Him With Brett Favre but the Ravens Got to Him 1st With 'No Fanfare'
Ray Lewis finished his NFL career as the critical cog on two championship teams and one of the best defensive players ever. Lewis did what players rarely do in this era – he spent his entire career with one team, the Baltimore Ravens.
The Ravens drafted Lewis in 1996, and while the pick seemed like a no-brainer at the time, they weren't the only team impressed with the linebacker. There was one team in particular that wanted Lewis and nearly got him: the Green Bay Packers. 
Here's the story of how Lewis almost ended up playing aside Brett Favre before Baltimore – and fate – intervened.
How the 1996 NFL Draft played out before the Ravens picked Ray Lewis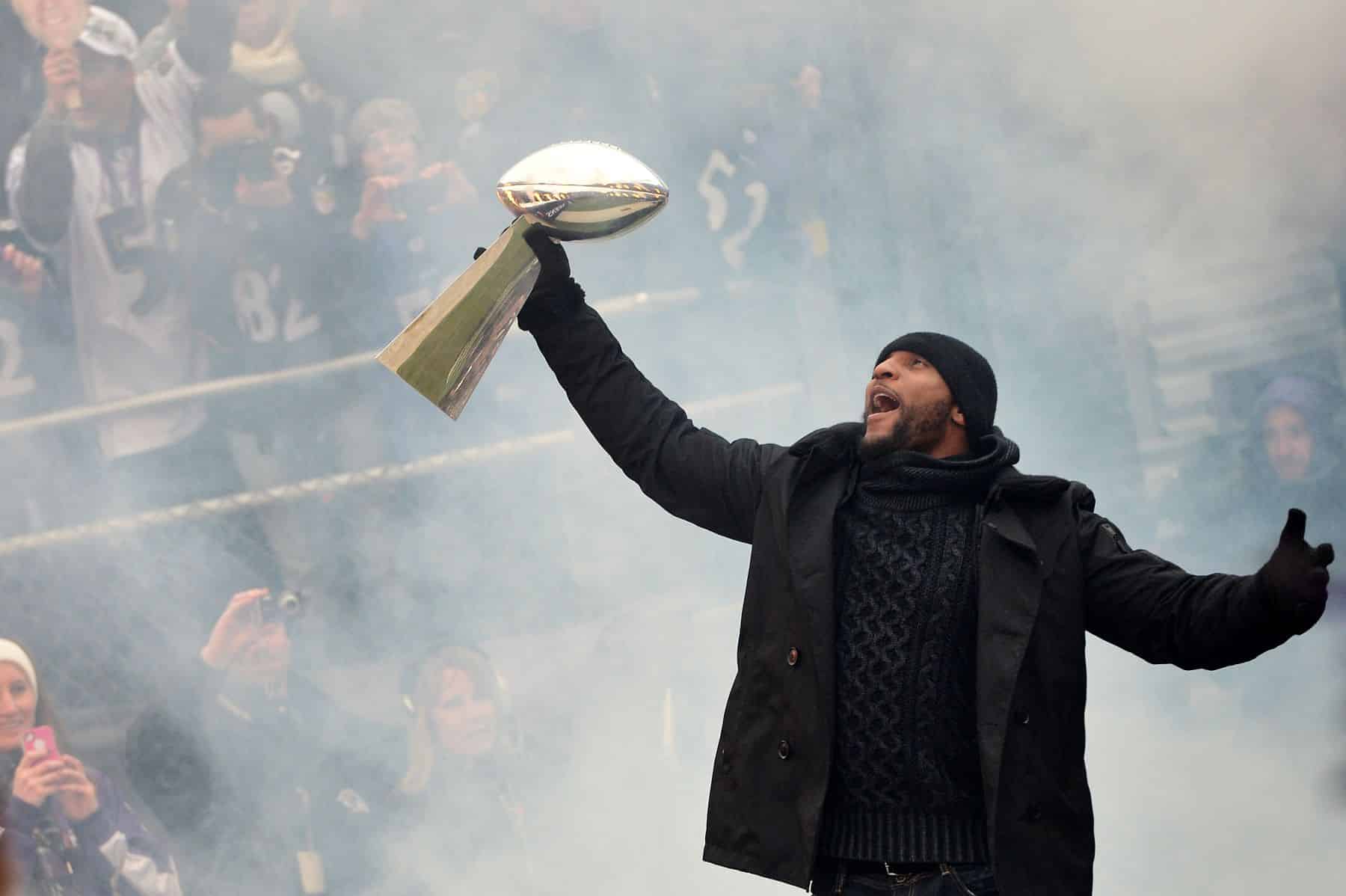 Heading into the 1996 NFL Draft, a linebacker wasn't the biggest need for Baltimore. As hard as it may be to believe, they picked another player ahead of Ray Lewis in the first round that year. The Ravens also held onto the fourth overall pick in the draft that year. According to Pro Football Reference, they used that on another eventual Hall of Famer, offensive tackle Jonathan Ogden.
Several teams took linebackers before Lewis went, including:
Kevin Hardy, Illinois (Jacksonville)
John Mobley, Kutztown (Denver)
Reggie Brown, Texas A&M (Detroit)
By the time the Ravens were up at 26, the University of Miami product was still on the board.
The Green Bay Packers were in love with Lewis
While Ray Lewis wasn't in the top five or top 10, that doesn't mean he didn't have other suitors. According to the Milwaukee Journal Sentinel, the Green Bay Packers were big fans of Lewis's game. Having scouted Lewis extensively, they established a dialogue with him on Draft Day.
With the Ravens (who were then only known as Baltimore, as they had yet to pick their nickname) on the clock, Green Bay informed Lewis that they planned to take him. They also speculated there was no way Baltimore would take Lewis. They were so confident that they filled out Lewis's name on their draft card. 
Unfortunately for them, the Baltimore Ravens did take Lewis. The Ravens had rated Lewis below several other LBs in that draft class but saw the position as a need, so they targeted him. According to team executive Phil Savage, "We picked Ray, but there was no fanfare."
The Packers' reaction to the Baltimore Ravens selecting Ray Lewis
According to one Green Bay executive, John Dorsey, the move devastated legendary Packers' GM Ron Wolf. Wolf was high on Lewis, and, while he didn't think Ray Lewis would fall to the team at 27, he planned to select the future Hall of Famer if he did.
So how did the move work out for both teams?
It's fair to say it worked for the Baltimore Ravens. Lewis had an impressive Hall of Fame-worthy career in which he helped the team win two Super Bowls. In 2013, he gallantly battled back from an injury to become an essential contributor to a solid Ravens defense. In 2001, he was the team's best player and probably the best player in the league that year as he helped the team dominate the New York Giants in the Super Bowl, 34-7. 
Despite not getting Lewis, the Green Bay Packers fared just fine over the ensuing 20 years. They won two Super Bowls during Lewis's career – one with Brett Favre in 1997 and another with Aaron Rodgers in 2010. Still, going to Baltimore instead of Green Bay may have been a tough break for Lewis. He never played with a truly great QB during an illustrious career. In 2001, Trent Dilfer played well enough not to screw things up. Additionally, Joe Flacco had an outstanding postseason in 2013, but no one would mistake him for Tom Brady or Peyton Manning.
Putting Lewis in charge of defense on a team led by either Favre or Rodgers would have likely proved deadly. The combination may have been good enough to win more championships for all parties involved.
RELATED: Ravens Legend Ray Lewis Blasts Ben Roethlisberger's Comments Before Chiefs Matchup: 'Don't Know If I Ever Walked Into a Game to Have Fun'