Packers Coach Matt LaFleur Imitates Bill Belichick in the Best Possible Way
Right now the Green Bay Packers are flying high. Through 12 games, they're 9-3, good for first in the NFC North. After a tumultuous 2018 season, quarterback Aaron Rodgers seems to have returned to prominence. Both the team and quarterback's fates can be closely tied to their new head coach, Matt LaFleur. 
LaFleur has impressed in the early going. Whenever a new head coach enters the league, it's common to explore who his influences might be. Based on LaFleur's history, you may think they would be the coaches he's worked with. But the one he imitates most closely is one who may surprise you: Bill Belichick.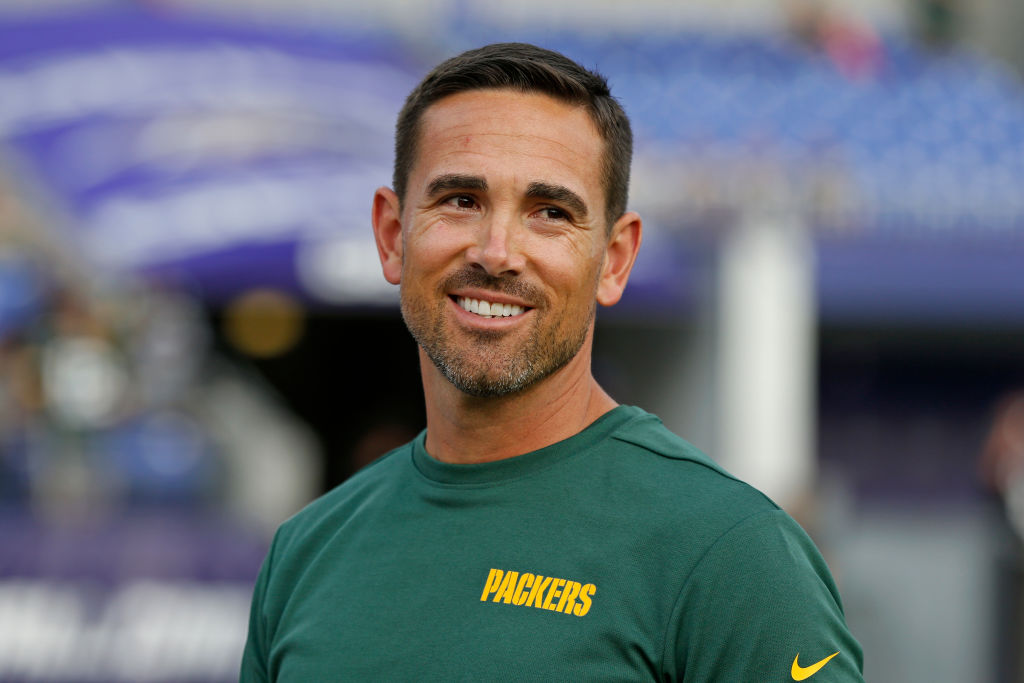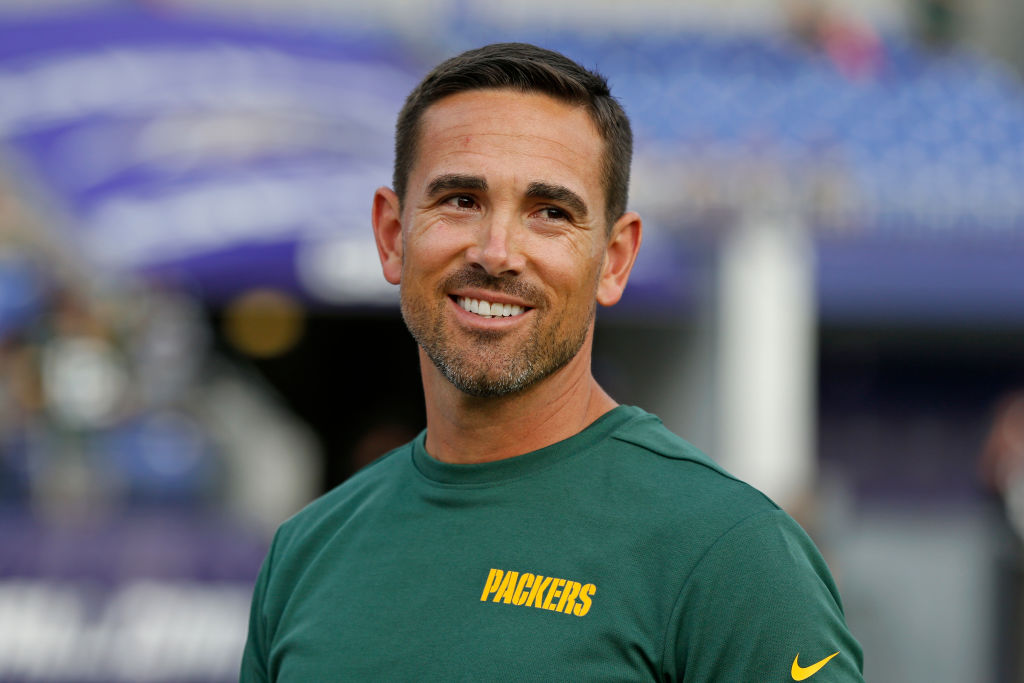 Matt LaFleur's first season in Green Bay so far
As noted above, the Packers are 9-3. Under head coach Mike McCarthy, they missed the playoffs in 2018. Anything can happen over the last few weeks of the season, but Pack fans have to be breathing easy at this point compared to last year's disaster. 
Right now the Packers are in line for the third seed in the NFC, provided they break the tie with Minnesota. Only San Francisco and New Orleans are ahead of them, with Dallas, Seattle, and the Vikings behind them. Whereas last year the team looked like a train wreck, this year LaFleur has them on track for a playoff run. While they did have a stumble during a high-profile Sunday Night Football matchup against the Niners, they've largely performed well. They're not perfect, but they're vastly improved under LaFleur.
Matt LaFleur's career before Green Bay
Prior to being named head coach in Green Bay, LaFleur was previously an offensive coordinator for two teams. Here's how he fared in both stops.
Los Angeles Rams
In 2017, LaFleur led the Rams' offense. They ranked 10th in yards and first overall in points. They were eighth in rushing yards and 10th in passing yards. LaFleur's relationship with head coach Sean McVay began when LaFleur was on the same staff as McVay in Washington under Mike and Kyle Shanahan. 
Tennessee Titans
In 2018, LaFleur was the offensive coordinator for the Tennessee Titans. There, his offense was less impressive: they ranked 25th in offensive yardage and 27th in points. One important distinction: Tennessee's roster was less than ideal. Quarterback Marcus Mariota has been so inconsistent that the team finally benched him this year.
How Matt LaFleur imitates Bill Belichick in the best possible way
Despite coaching with offensive visionaries like McVay and Shanahan, neither man is who LaFleur most closely resembles this season. The truth is, the first-year coach has more in common with Bill Belichick at the moment than either of them.
Like Belichick, LaFleur is very adaptable. 247Sports.com wrote a piece on the similarities between the two, and LaFleur's ability to be a chameleon stylistically made him a lot like the greatest head coach of all time:
"LaFleur's "1-0 each week" approach may come off as cliche, and it is, but it also allows them to be malleable. Do whatever it takes to win this week.

There's no ego in it. There is no "winning our way." This is what has set the Patriots apart from the rest of the league for going on 20 years. Tom Brady will hand the ball off 40 times in a game if that gives the team the best chance to win. He'll throw it 50 times if that's the best option. They'll play man coverage and blitz you like crazy, or sit back in zone and force your quarterback to make throws."
LaFleur may not copy Belichick from an X's and O's standpoint on the football field, but his approach and mentality mirror the Patriots' coach. It's hard to think of a better leader to mimic.
The 40-year-old LaFleur has presumably just begun his head coaching career, and if he keeps approaching the game like Belichick, he'll have many more campaigns ahead of him.