A Devastating Packers Injury Update Could See Aaron Rodgers Demand to Be Surrounded With More Talent
Despite their shocking Week 1 performance to kick off the new season, the Green Bay Packers are in a pretty good spot roughly a quarter of the way through the year.
Aaron Rodgers is quickly finding his groove again, and the team looks positioned to crack the postseason yet again.
With that said, a recent injury update is jeopardizing the Packers' chances at long-term success this season, and significant reactions could follow.
The Packers placed CB Jaire Alexander on IR
The Packers' unquestioned top cornerback, Jaire Alexander, sprained his shoulder during the team's Week 4 win. Early signs pointed toward him not missing too much game action and avoiding an injured reserve stint. However, a recent injury update from Green Bay put a swift end to such dreams.
Alexander is being placed on IR, which rules him out for a minimum of three weeks.
To make matters even worse, the Packers are reportedly evaluating if Alexander will need season-ending surgery. They are obviously hoping to avoid such a drastic decision and will reevaluate Alexander's status in two weeks. However, they're not ruling out the potential need for surgery. As much as they'd like to have him back on the field in 2021, Alexander is only 24 years old and projects to be a key building block for Green Bay for many years to come.
The Packers aren't going to risk his long-term health if he does, in fact, need to end his season prematurely.
What next for the Packers?
The initial reaction to Alexander's injury was that Green Bay needed to lean on some of its younger talents to mitigate the loss for a few weeks. However, following his IR designation and hearing the potential for season-ending surgery, further steps will need to be taken.
The Packers' defense is already suspect, to begin with. They don't have enough internal talent to survive without Alexander for an entire season.
After missing out on Richard Sherman and Stephon Gilmore as well, the Packers will likely turn to the looming trade deadline as a way to add cornerback depth. Relying on waiver claims and practice squad call-ups isn't going to cut it if Green Bay is serious about making a deep postseason run this year.
Aaron Rodgers adds even greater pressure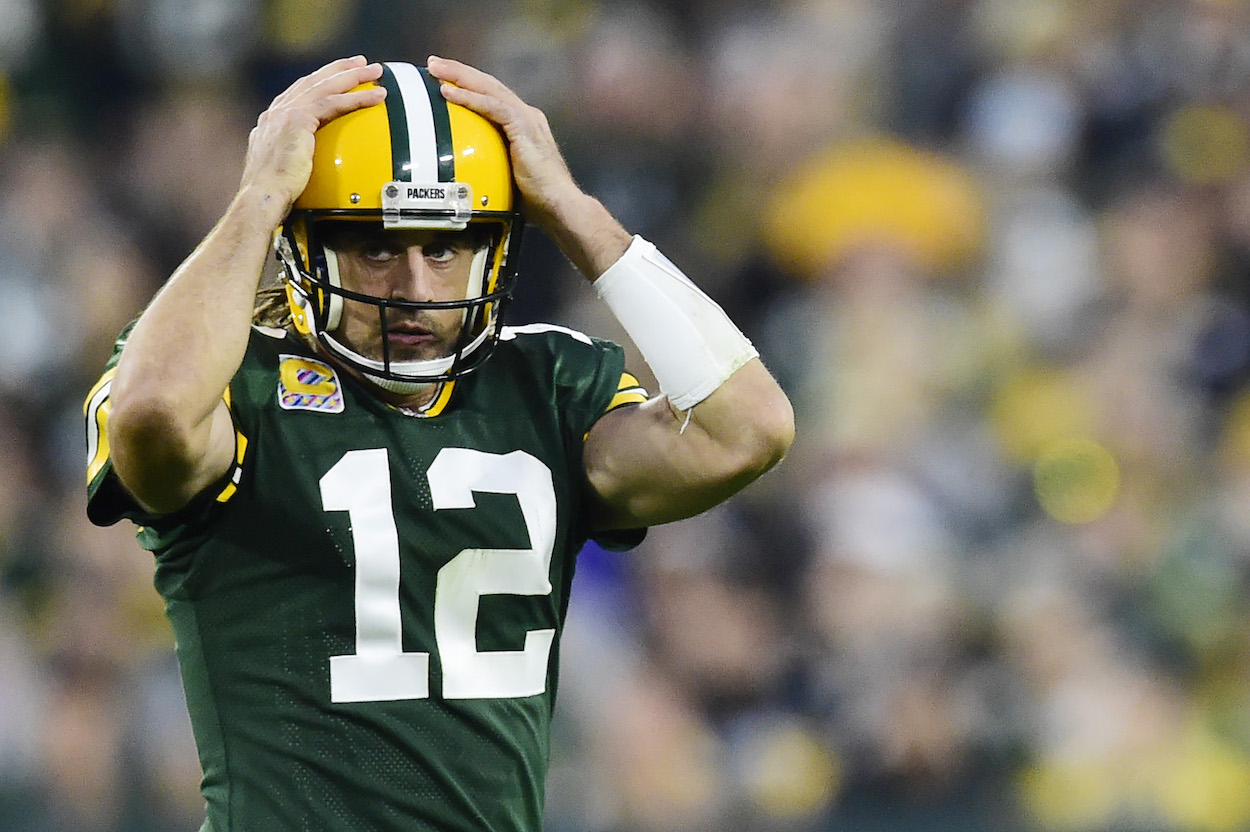 Losing your best defender is enough for most teams to have the front office thinking about rebuilding for next year. However, the Packers aren't most teams. In fact, they're in a pretty tricky spot at the moment.
2021 is looking like the final year Rodgers will play in Green Bay, which puts immense pressure on the front office to field a winning roster down the stretch. It can't act passively if Alexander ends up out for the year — it'll need to address the position via trade.
Should the Packers' front office fail to replace Alexander appropriately, it would risk wasting Rodgers' final year in Green Bay. Acting without intent around the trade deadline would also serve as one final reminder to Rodgers that he needs to play for a new team in 2022 if he wants to compete for a Super Bowl.
The pressure is 100% on the front office to make things happen.
Like Sportscasting on Facebook. Follow us on Twitter @sportscasting19.
RELATED: Davante Adams Shares the Surprising Player He's Aggressively Trying to Model His Game After: 'I Watched Probably 25 Minutes' Worth of Lamar Jackson Highlights'