Packers Legend Paul Hornung's Party-Hard Lifestyle Was an Obstacle Until His Death in 2020
Paul Hornung is one of football's first stars, but for everything the game gave the running back, it also stripped away his humanity in his later years. Football's effects on the body were an afterthought during his Packers career. But Hornung later sued a helmet-maker for causing health issues. Considering how he lived his life in his prime, some wondered whether his lifestyle worsened his illnesses.
Paul Hornung was a multi-positional Packers star of the '50s and '60s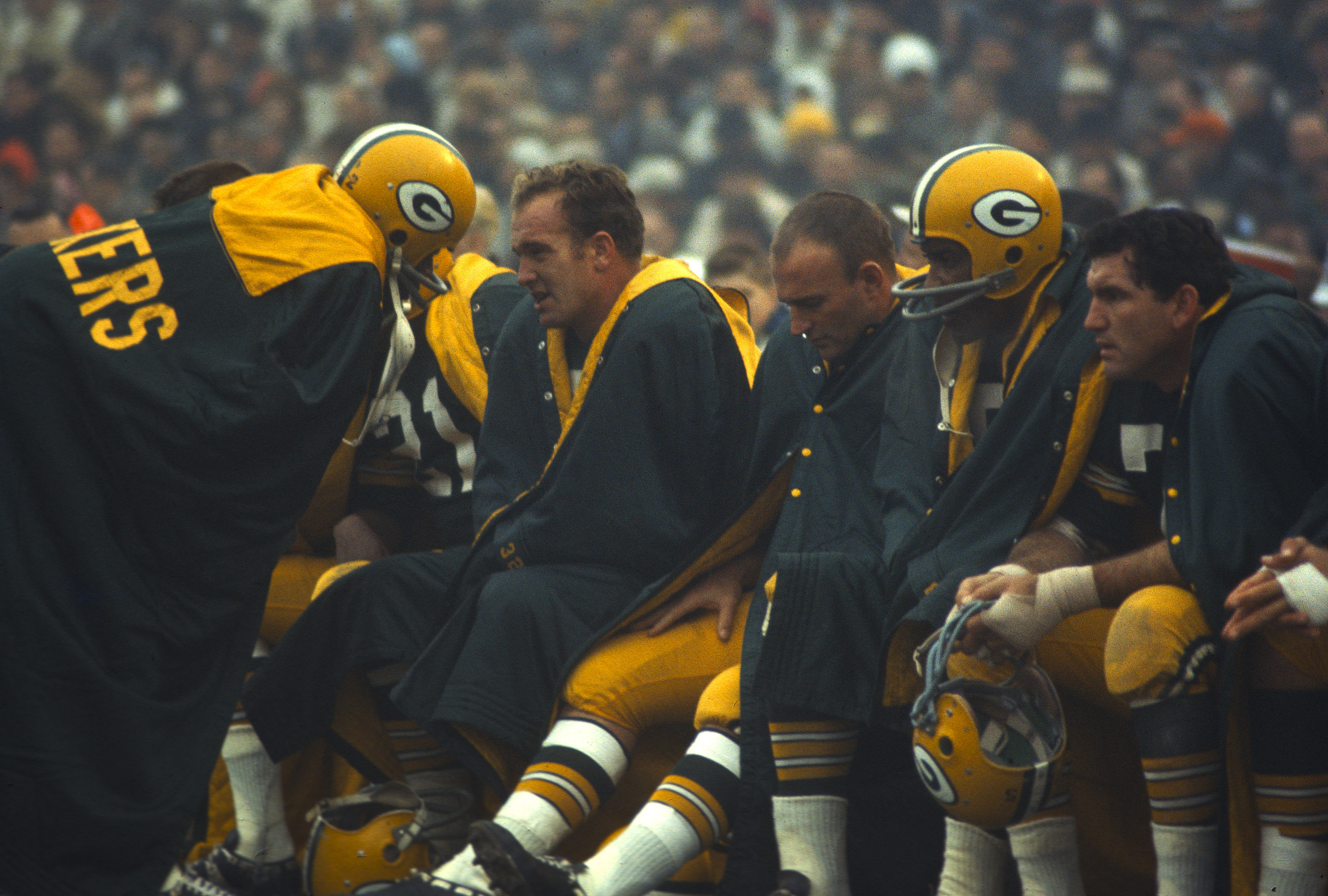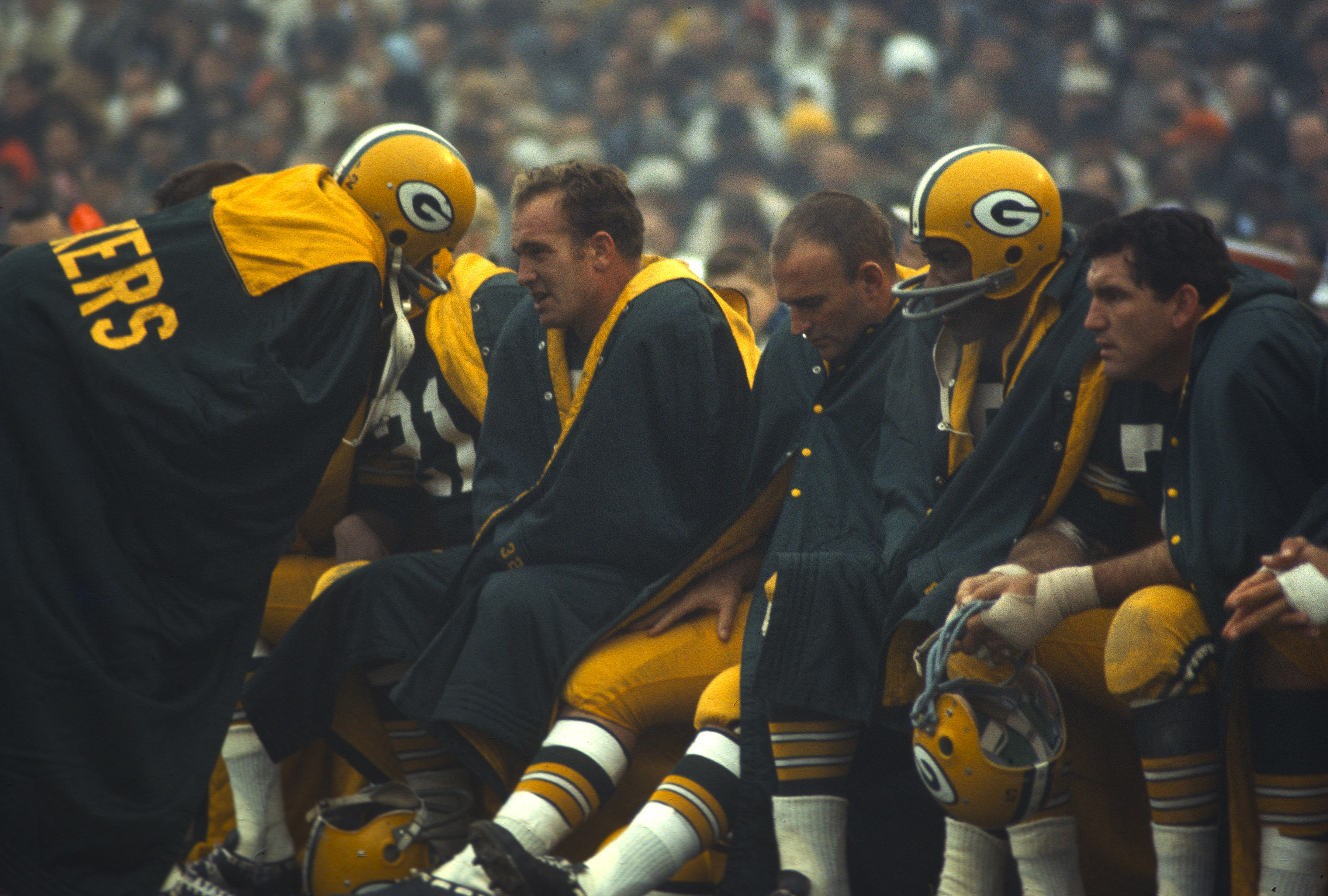 It wasn't rare to see players play in multiple positions during the NFL's nascent years in the '50s and '60s. Football was less of an industry at the time. So players weren't coached into specific roles as often as they are now. Plus, the rules limited substitutions. But even among his peers, Paul Hornung's ability to affect the game from different positions stood out as particularly special, reports the NFL.com.
His talent was clear from a very early age. Hornung played baseball, basketball, and football in high school. Focusing on football in college at Notre Dame, he played quarterback, safety, and kicker. He was so overwhelming for the Fighting Irish — he led the team in passing, rushing, scoring, kickoff and punt returns, punting, passes broken up, and was second in interceptions and tackles made — that he won the Heisman Trophy in 1056 despite the team finishing with a 2-8 record. 
Hornung was the first pick in the 1957 draft by the Green Bay Packers. His career started slow. The arrival of Vince Lombardi before his third season finally kickstarted his NFL stardom. Playing as a halfback next to Jim Taylor, the backfield duo nicknamed Mr. Outside (Hornung) and Mr. Inside (Taylor) led the Packers to three pre-Super Bowl era championships in 1961, 1962, and 1965.
Hornung led the league in scoring for three consecutive seasons from 1959 to 1961. He set a scoring record in 1960 that stood for 46 years until LaDainian Tomlinson broke the record in 2006. Hornung was suspended for the whole of the 1963 season for gambling on NFL games. But the demerit didn't have much impact on his reputation. 
A pinched nerve in Hornung's neck forced him to retire during training camp in 1966. (It was the first season he was set to play outside of Green Bay after being drafted in the Expansion Draft by the Saints.) He was elected to the College Football Hall of Fame in 1985 and the Pro Football Hall of Fame in 1986.
Hornung's versatility wasn't restricted to the football field. He was active in the Army Reserves from 1957-62. In 1961, the same year he earned NFL MVP, he played football games on weekend passes from the military. When Lombardi learned that the Berlin Wall Crisis would keep Hornung on duty in Fort Riley, Kansas, for the Nhttps://www.sportscasting.com/aaron-rodgers-sent-a-500000-lifeline-to-small-businesses-suffering-from-the-covid-19-pandemic/FL Championship Game, he called on President John F. Kennedy arranged leave for Hornung. In a 37-0 win over the Giants, Hornung scored a touchdown and kicked three field goals as the game's MVP.
Few lived the phrase 'work hard, play hard' like Hornung
Hornung's exploits and classically handsome looks made him a huge celebrity in his time. He made sure to enjoy the fruits of his labor to a problematic degree. Famed sportswriter Dick Schaap described what a normal day for Hornung looked like in his prime, according to Modern Drunkard Magazine:
"At three [after practice] he'd come home, mix a pitcher of martinis, and drink martinis with Ron Kramer and the others. Then they'd go out and have dinner, a group of players. Scotch before dinner. Wine with dinner. Brandy after dinner. Then back on scotch. Every day. I lost count by the time it had reached more than 60. Also, he never went to bed before four in the morning, and he never went to bed alone."
The only part of the story Hornung disputed is the 60-drink figure, saying it was closer to 30. Hornung fit every stereotype of the playboy athlete. He regularly visited Hollywood's Moulin Rouge and Whisky A Go-Go, often hobnobbing with the likes of Don Rickles, Janis Joplin, and Steve McQueen. One of his favorite New York spots was the Toots Shor's saloon, where he knocked 'em back with Toots himself, Jackie Gleason, Frank Sinatra, and Teamsters Union boss/Mafia victim Jimmy Hoffa. 
His fast lifestyle didn't seem to affect his game. One example of this is in 1965 when the Packers were in Baltimore to play the Colts. Hornung was nursing an injury and didn't expect to play, so he met up with a friend (who played for Washington) and some women at a bar about halfway between Baltimore and D.C. Hornung got back to the Packers' hotel for the 11 pm bed-check, then snuck back out to resume their late-night activities.
The running back didn't return to the hotel until after 8:30 on Sunday morning. While eating breakfast with the team, coach Lombardi asked him how he felt. After Hornung lied and said he felt fine. Lombardi said, "Good. You're starting today." Hornung scored five touchdowns as the Packers shellacked the Colts 42-27 and won the Western Division title.
Football played a part in Hornung's health, but is it the only reason?
Retirement didn't curb his drinking much. It may have played a part in his dementia-related death in November. Before passing away, Hornung alleged another culprit for his mental diminishment. In 2016, reports the Courier-Journal, a complaint was filed on behalf of Hornung and his wife, Angela, suing the helmet-making company Riddell for misrepresenting and concealing its products during Hornung's playing days. 
It's been proven many times that playing football is incredibly dangerous for your long-term health, especially for your brain. But many people who knew Hornung felt he should shoulder some blame for his deterioration. Louisville attorney Seth Gladstein told the Courier-Journal:
"Not to sound overly callous, but let's be honest. If I'm playing the defense, the first thing I would bring up is Paul Hornung the playboy. I'm not blaming him, but he's consumed a lot of alcohol, [been] a bon vivant. I don't know if that's a causal link to dementia, but if I'm the defense, that's sure as heck where I would go."
Former Courier-Journal columnist Billy Reed, who wrote two books with Hornung, says the Hall of Fame running back "never said a word about any issues he had with Riddell" during their collaborations and "was drinking pretty hard well into his 70s." Reed explained, "I wouldn't think his lawsuit would have much merit. He hadn't taken care of himself. I think all that could have something to do with it."
Excessive alcohol intake is proven to increase a person's risk of developing common types of dementia such as Alzheimer's disease and vascular dementia, reports the Alzheimer's Society. Binge drinking is particularly dangerous because of how quickly the activity raises the amount of alcohol in a person's blood. 
These factors made the burden of proof nearly impossible, although it was theorized that the lawsuit was made to set up a survival claim if CTE was found in Hornung's brain during an autopsy. Hornung was 84 at the time of death.