The Packers Need to Lock Down the Davante Adams vs. Justin Jefferson Matchup for a Long Time
Take away the rivalry and take away the decals on the helmets. Take away the final score, though the Minnesota Vikings surely won't mind looking back on their 34-31 win over the Green Bay Packers.
It was a big win for Minnesota, now winners of two straight and the proud owner of a shiny new .500 record. It was a demoralizing loss for the Packers. In season storylines aside, though, there was a game within the game that should go down as one of the best player vs. player matchups of the 2021 season.
Davante Adams and Justin Jefferson put on a show, and hopefully, that's a matchup we'll be seeing plenty of in the future.
Minnesota Vikings Wideout Justin Jefferson torched the Green Bay Packers
Adams has become arguably the best wide receiver in the NFL, so it's impressive that, for all intents and purposes, the second-year wideout from LSU outplayed Green Bay's star.
Jefferson was simply unstoppable, hauling in 8-of-10 targets for 169 yards and two touchdowns. He averaged 21.1 yards per catch and made a rather stout Green Bay defense look silly on multiple occasions.
"I was telling them I'm not leaving today without getting in the end zone," Jefferson said after the game, according to ESPN. "So, glad I got in there twice. I've been telling them to just throw it up to any one of us. We're confident enough to make the catch, make a big play for the team, and I feel like we made a lot of those today."
Jefferson is well on his way to legendary status in Minnesota. His 100-plus yard game against the Packers tied him with Randy Moss and JuJu Smith-Schuster for the second-most 100-yard career games by a wide receiver in a player's first two seasons. He now has 11 career 100-yard plus games.
Davante Adams continues to be incredible for Green Bay
Now in his eighth NFL season, Adams has become a bonafide superstar. He's clearly Aaron Rodgers' favorite target, and defenses know the football is coming his way more often than not. They've been largely unable to stop him, though, and that was true even in the loss to Minnesota.
The Packers' offense started slow, with just three points on the board until 30 seconds left in the first half. Adams and Rodgers exploded in the second half, though.
The three-time MVP and his wideout connected on two touchdowns in the second half, and Adams played a massive part in Green Bay securing a comeback and actually making it a game against the Vikings.
He finished with seven catches on eight targets for 115 yards and two touchdowns. Adams secured 100-plus yards for the fourth time this season, and it was his first multi-touchdown game. Notably, he did put up 206 yards and a score in Green Bay's Week 5 win over the Cincinnati Bengals.
Adams is arguably the smoothest route runner in the game and a threat to make a big play on every down.
The Packers need to do everything they can to extend Adams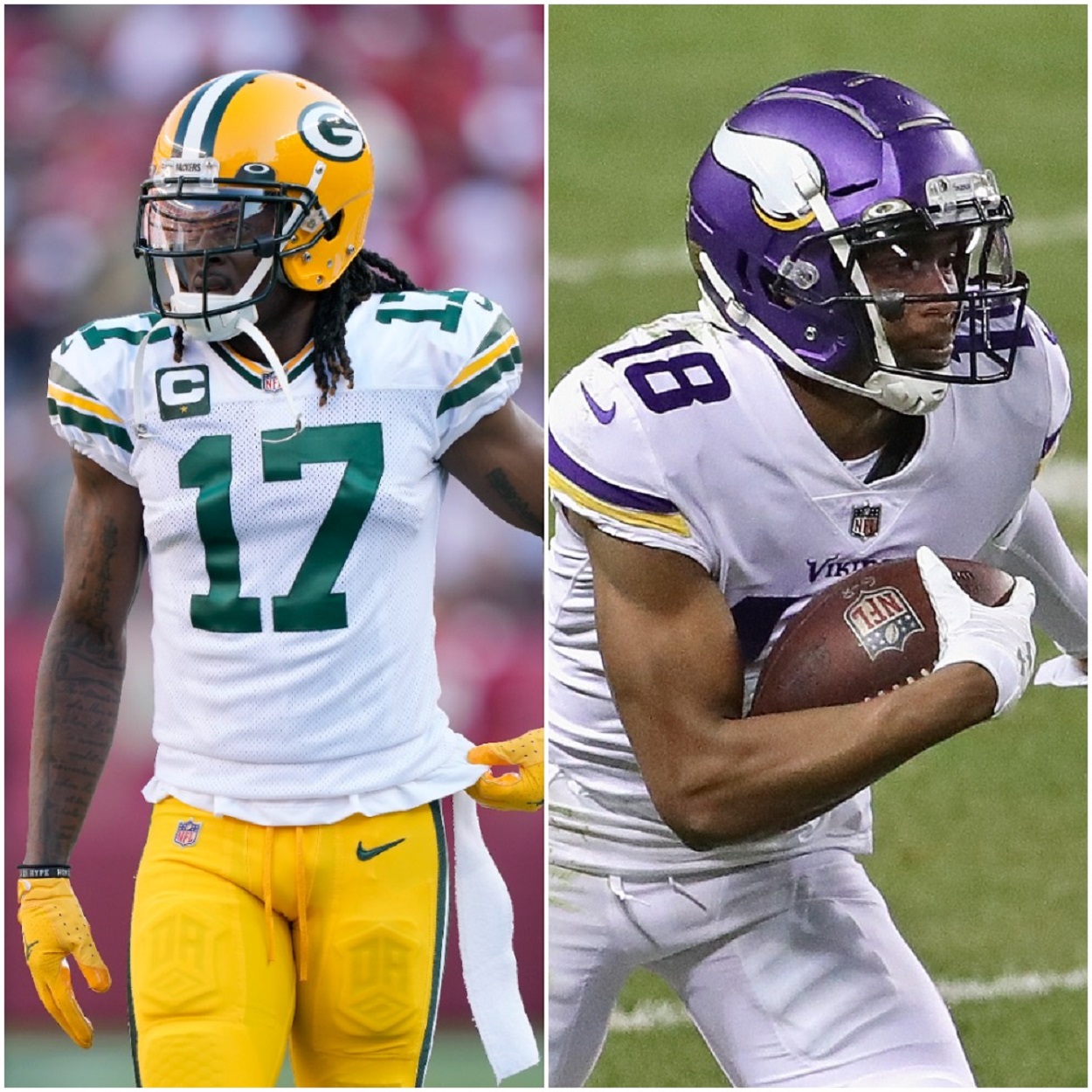 Hidden in the shadows of Rodgers' offseason drama with the Packers' front office was the fact that Adams was having contract talks of his own, but he and the Packers couldn't come to any sort of agreement ahead of the season.
That's not to say talks arent happening behind the scenes, but it's worth noting that with every passing day, Adams heads closer and closer to being an unrestricted free agent in 2022. He's also been clear about wanting to be the highest-paid receiver in the league.
He was drafted by the Packers No. 53 overall in the 2014 NFL Draft. He became a superstar in the league, partly because of the trust the organization put in him despite a rough first two seasons, specifically with drops.
Green Bay undoubtedly wants Adams back, but the Packers have been in a tight cap room situation and will need some contract creativity with several key players moving forward. There's also the unresolved Rodgers' drama to consider. Though it seems mainly like a storm that has passed, one must imagine that Adams's long-term future with the organization may be tied to the quarterback who has made him a household name.
They call soccer (or fútbol) "the beautiful game," and while that may be true about the most popular sport in the world, the same could have been said about the matchup between Adams and Jefferson this past weekend.
It was like watching two heavyweight boxers in a championship fight or two ace pitchers throwing their best "stuff." It was two elite wide receivers making everyone who tried to get in their way look silly, and in terms of pure offensive football, it was indeed beautiful.
The Vikings are sure to make Jefferson a mainstay in Minnesota once he's past his rookie contract. He'll be chasing Moss' legacy in purple and white for a very long time.
Facing uncertainty in 2022 and beyond, the Packers need to do everything they can to lock up Adams so we can all see the two wideouts go head-to-head at least twice a season for many years to come.
Stats courtesy of ESPN and Pro Football Reference.