The Packers Are Officially in Grave Danger of Losing Davante Adams
Aaron Rodgers is the name on the tongue of frustrated Green Bay Packers fans everywhere. Everyone wants to know if he's retiring, returning to Green Bay, or formally requesting a trade to a different franchise altogether. Until this matter is resolved, it will be impossible for the Packers to properly navigate through this year's offseason.
However, as important as Rodgers is to the essence of the Packers, the franchise does have another high-profile player set to depart this offseason. Superstar wide receiver Davante Adams is a pending free agent and is reportedly looking for a massive payday this summer.
According to recent reports, the two sides haven't discussed a contract extension since the end of the 2021 NFL season.
The Packers and Davante Adams aren't talking extension
There's still plenty of time between now and free agency for the Packers and Adams to work something out, ensuring he finishes his NFL career in Green Bay. However, considering the complexity of this situation, intense negotiations must occur for a reunion to take place.
Adams is reportedly asking for $30 million per season, and the Packers are currently $42 million over the salary cap (Over The Cap). Restructures and roster cuts can always bring this number down. However, the odds of Green bay freeing up over $70 million between now and free agency are undoubtedly slim.
As the Milwaukee Journal Sentinel's Tom Silverstein reports in the above-pinned tweet, the Packers and Adams haven't had communication regarding an extension since the end of the season. Silverstein mentions the possibility of a franchise tag. However, that would still cost the Packers north of $20 million toward the cap this season.
In reality, the only way to view this lack of communication is as a sign Green Bay isn't currently comfortable offering Adams what he wants.
Aaron Rodgers' return could hinge on Davante Adams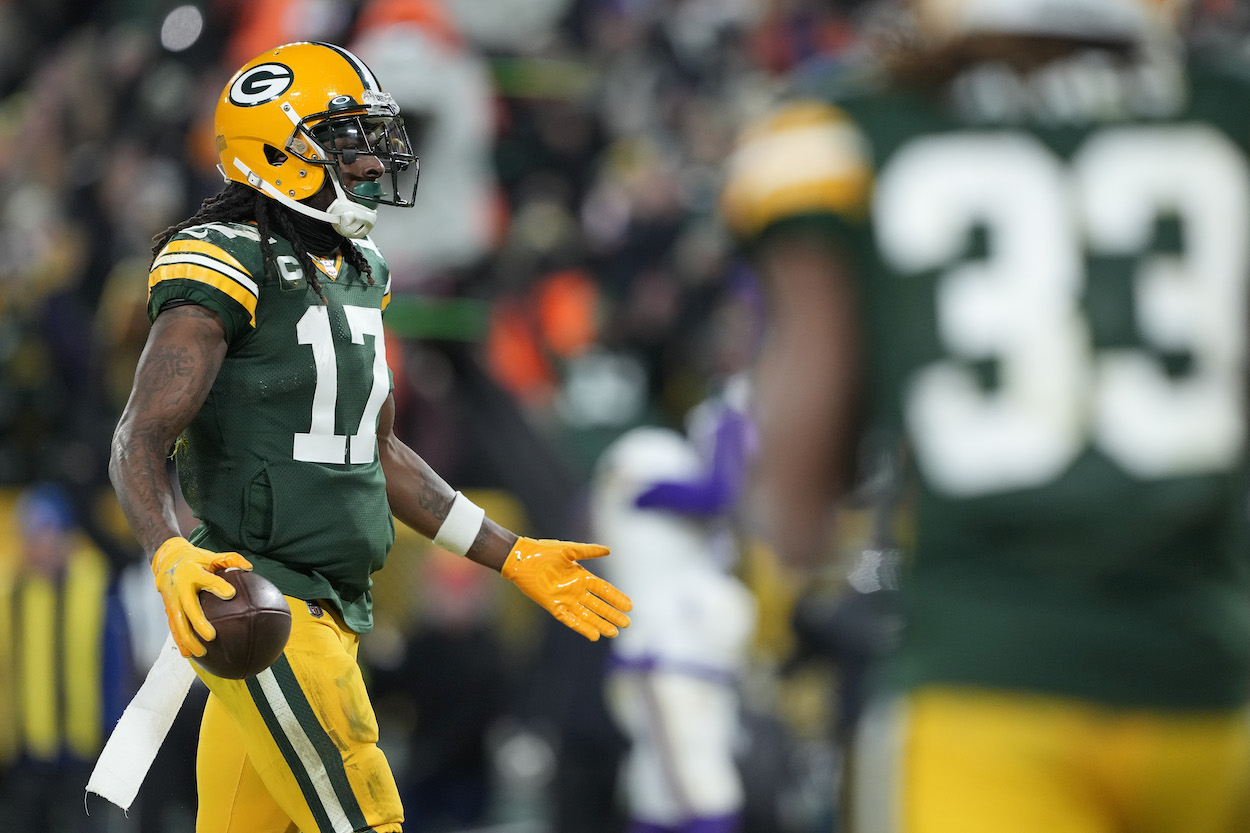 It's well-documented that Adams and Rodgers have an extremely close relationship. They've been arguably the best QB-WR duo in the NFL for several years running now, and they've often shown support for each other via social media.
Multiple reports dropped during the regular season saying Rodgers and Adams had plans of planning together in 2022, whether that was in Green Bay or somewhere else.
With Adams' Packers' future currently in jeopardy, it's entirely possible Rodgers is waiting to see what happens before deciding his own respective NFL future.
Rodgers is at the stage of his career where winning a Super Bowl is his utmost priority, and he likely feels his best chance at doing so comes with Adams being by his side.
What next for the Packers?
Despite what Packers GM Brian Gutekunst says, the possibility of Green Bay keeping both Adams and Rodgers this offseason is slim.
It's not entirely out of the question. However, it would require some serious financial wizardry and overall cap shedding to make it possible.
From there, would Green Bay even be able to field an improved roster moving forward? Or would it simply be more of the same? Rodgers and Adams have had excellent regular-season success together, but they've yet to replicate it in the postseason.
Only time will tell. However, Adams is undoubtedly one of the biggest dominos that needs to fall this offseason.
Like Sportscasting on Facebook. Follow us on Twitter @sportscasting19.
RELATED: NFL Insider Claims 'Everyone Knows' the Packers Don't Trust Jordan Love