Packers Receiver Max McGee Partied All Night and Forgot His Helmet Before 'the Game of His Life'
The talented few who make it to the Super Bowl do all they can to ensure they turn in a strong performance. Preparation usually entails abstaining from alcohol and getting plenty of rest on the eve of the big game. Yet one of the greatest Super Bowl performances in history came from a player who ignored all guidelines: Green Bay Packers wide receiver Max McGee.
At the time, the pro athlete was nearing the end of his NFL career. Here's what happened before his epic Super Bowl performance.
McGee's NFL career
McGee spent his entire 12-year career with the Packers, who selected him with the 51st pick of the 1954 NFL draft. The 6-foot-3 McGee spent some time as a punter in his early years, although his greatest impact came as a receiver. In his career, McGee caught 345 passes for a total of 6,346 yards and 50 touchdowns, reports Pro Football Reference.
The prime of McGee's career was spent playing under legendary coach Vince Lombardi. He was a key part of a team that won five NFL championships between 1961 and 1967. McGee earned one Pro Bowl selection in 1961. That was his statistically most impactful season. McGee caught 51 passes for 883 total yards, averaging 67.9 yards per game.
An epic night out
McGee's most notorious incident as a player came on the eve of a historic night. The Packers were slated to appear opposite the Kansas City Chiefs in the first-ever Super Bowl, on January 15, 1967. At the time, the Packers had a strict curfew policy for their team. It was undoubtedly stricter than ever with such a big game the next day.
Yet McGee had no intention of letting a silly curfew keep him from having a good time. Besides, he was near the end of his career. He'd spent the year coming off the bench, catching just four passes all year. The way he figured, he probably wouldn't even end up getting any minutes in the Super Bowl.
So instead of hitting the sack early, McGee spent the night partying with a couple of flight attendants he'd met at the bar of the team's hotel in LA. According to Sports Illustrated, McGee didn't get back to the hotel until early the next morning. Packers quarterback Bart Starr was already up and about as McGee staggered past to try and get at least a little bit of sleep in his room.
McGee's Super Bowl performance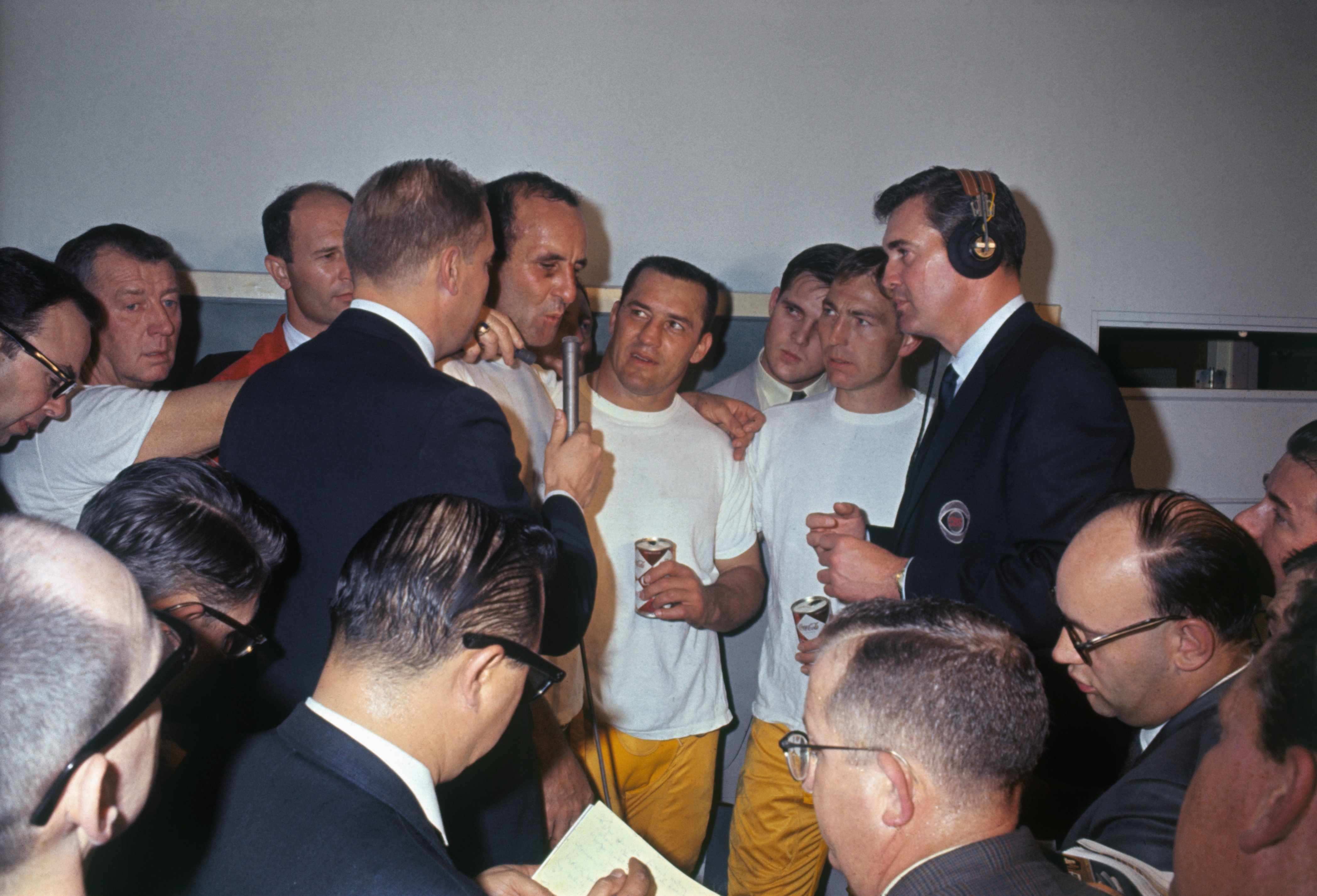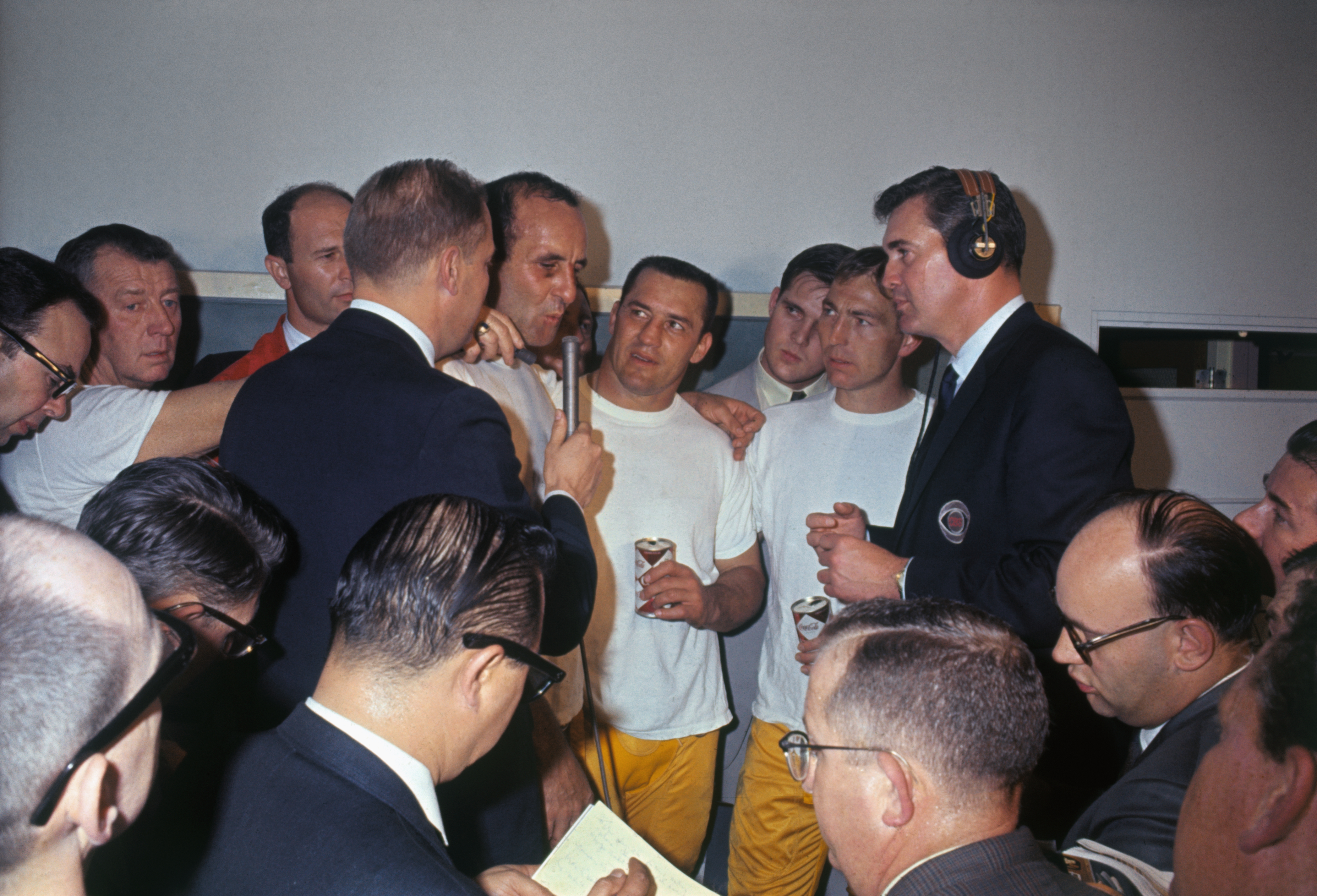 By the time the game rolled around, McGee was apparently still out of sorts from his night of revelry — so much so that he even forgot his own helmet in the locker room, according to his New York Times obituary. Then, just three snaps into the game, Packers' starting receiver Boyd Dowler suffered a shoulder injury and had to come out.
Lombardi quickly inserted McGee, who had to borrow a helmet from one of the Packers' linemen. What happened next has since entered the pantheon of all-time NFL legends. A little over halfway through the first quarter, McGee hauled in a 37-yard pass from Starr and scored the first touchdown in Super Bowl history.
That was just the beginning of a performance for the ages, however. By the end of the game, McGee had caught seven passes for 138 total yards and two touchdowns, according to Pro Football Reference. The Packers rode that historic performance to a 35-10 win over the Chiefs. McGee, meanwhile, cemented his place in NFL history with a clutch performance still impressive to this day.