Packers Star Davante Adams Opened Up About Couch Surfing and Growing Up Around Gang Violence: 'My Room Is Out in the Open'
Article Highlights:
Green Bay Packers star receiver Davante Adams just opened up about his difficult upbringing in California
The four-time Pro Bowl selection grew up around gang violence in East Palo Alto, an area in the San Francisco Peninsula
Adams also credited his mother, Pamela Brown, for keeping him on the right path
Before he became one of the greatest receivers in Green Bay Packers history, Davante Adams needed to get out of East Palo Alto, Calif., by any means necessary. 
A four-time Pro Bowl selection, Adams is in the midst of what has been a long and prosperous NFL career. However, the veteran wideout is thinking about his childhood as he rapidly approaches his 29th birthday, and he's determined not to forget everything he once endured.
Davante Adams recently opened up about his childhood struggles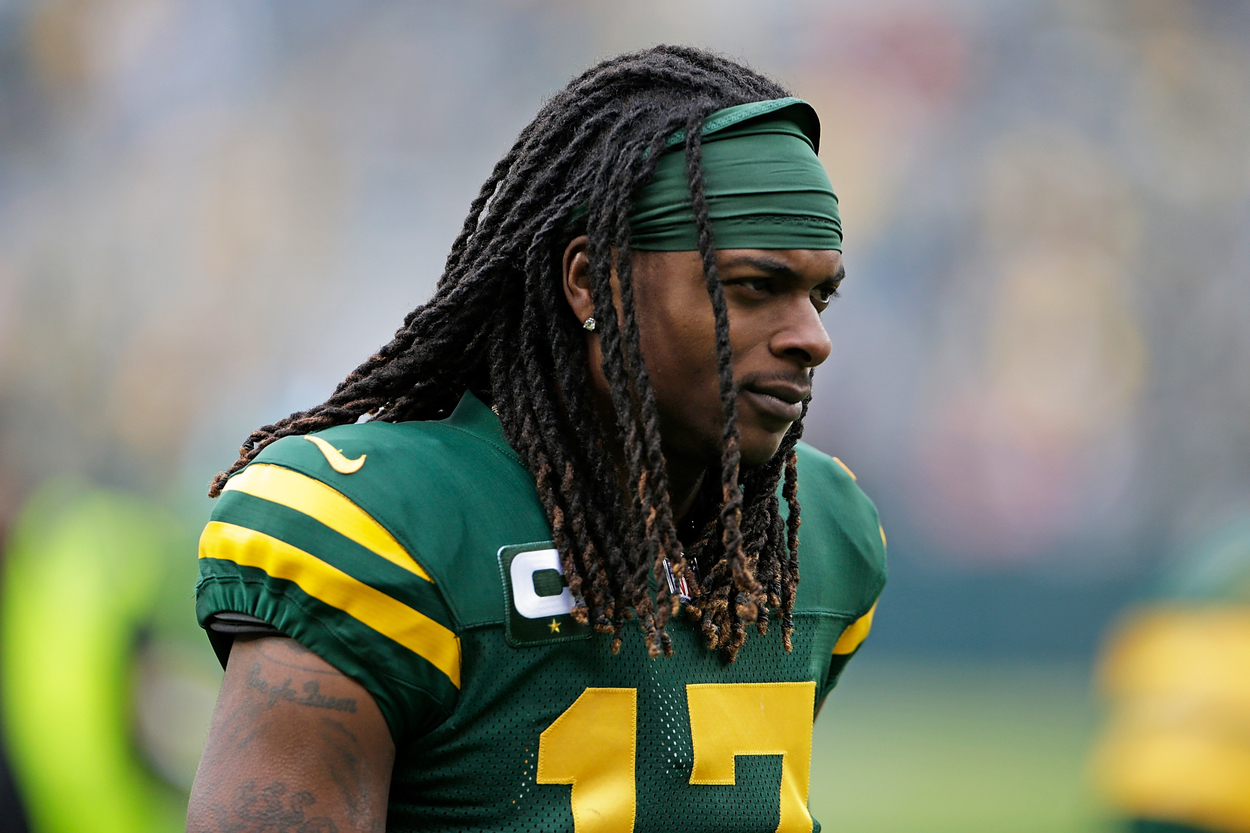 If you're not familiar with California, you likely know Palo Alto, Calif., as the home of Stanford University. To Adams, East Palo Alto is more than just an area east of where the Cardinal compete for Pac-12 titles.
In a recent interview with The Athletic, Adams compared Palo Alto and East Palo Alto to Pride Rock and the Elephant Graveyard, two iconic areas from Disney's The Lion King. He called his hometown the "underdog city" and said one of his best friends was killed.
"I literally could've lost my life," Adams said of growing up in East Palo Alto, "just knowing, seeing people that I spent a lot of time with, how they lost their [lives], lost their freedom."
Adams began splitting time with his parents when he was 5 years old. His father and his girlfriend lived with seven other people, including aunts, cousins, and his grandmother. He didn't have his own bedroom and slept on a couch most nights until he enrolled at Fresno State in 2011.
"I'm a teenage boy growing into a man; my room is out in the open. It's the same place people come in and … sit down to hang out with my grandparents or my dad."

Davante Adams
Adams lived with his mother on Tuesday, Thursday, and every other weekend in a two-bedroom apartment.
Adams credited his mother for keeping him on the path to success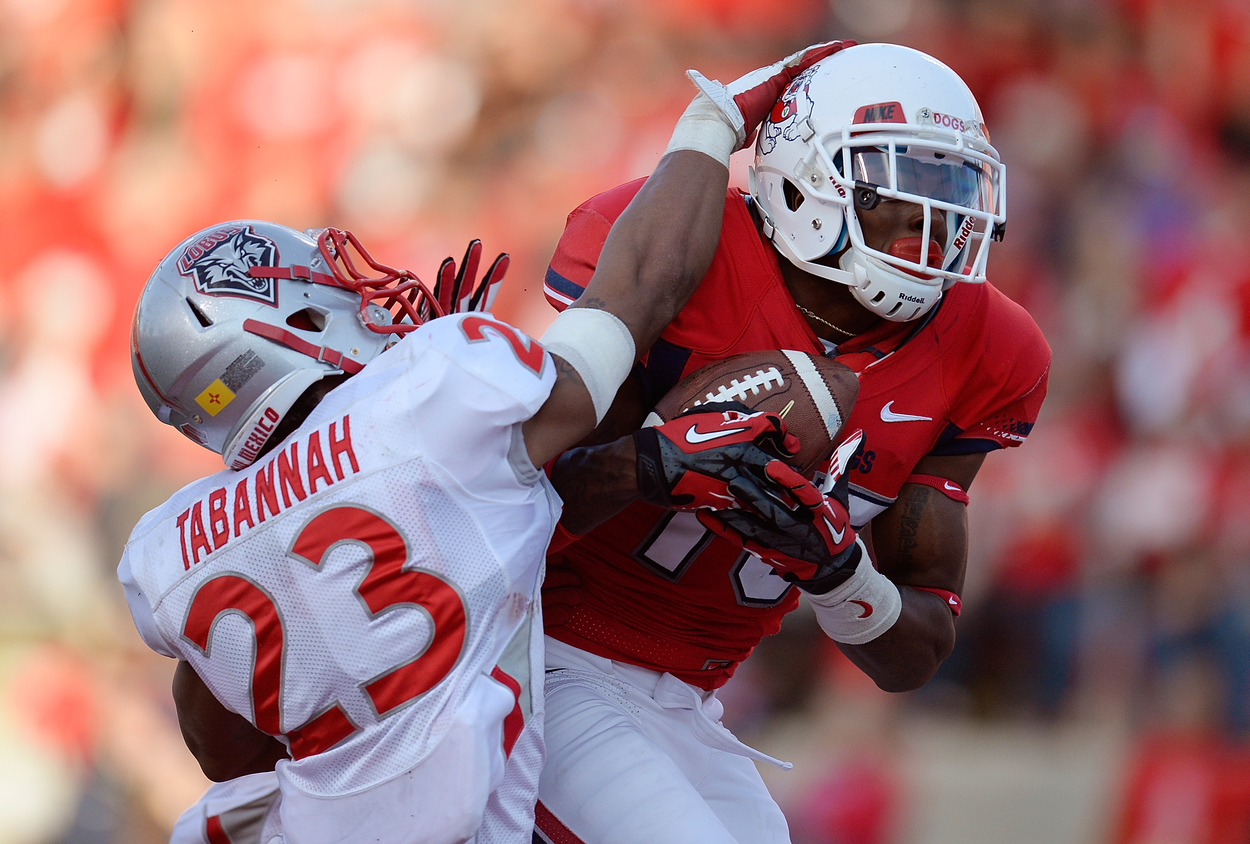 As a child, Adams wanted to play outside. The threat of drive-by shootings and gang violence forced his mother, Pamela Brown, to bar him from leaving the house unless he had a specific destination.
Years after the fact, Adams remains grateful for everything his mother did for him. She worked two jobs, including one as a site manager for software company Synopsys, and supported Adams through his high school sports career. When he needed to improve his test scores, she signed him up for four-hour SAT sessions on Saturdays.
"That was my superwoman," Adams told The Athletic. "My mom was the epitome of a legalized hustler."
Adams improved his grades and eventually enrolled at Fresno State, where he grew into one of the nation's top receivers. He hauled in 233 catches for 3,031 yards and 38 touchdowns between 2012-13 and earned second-team All-American honors in his final season.
By December 2013, Adams had done enough to feel comfortable declaring for the upcoming NFL draft. The Packers selected him 53rd overall in the spring of 2014 and received a signing bonus worth nearly $1.2 million. By that point, his days of sleeping on a couch in a crowded house were long over.
Adams has certainly come a long way, but he also hasn't forgotten about East Palo Alto
On the field, Adams has been well worth the Packers' investment. As of publication, he'd hauled in 618 catches for 7,547 yards and 67 touchdowns. The 2020 first-team All-Pro selection is rapidly approaching becoming only the fourth player in Packers history to record over 8,000 receiving yards.
Adams, who turns 29 on Christmas Eve, is three touchdowns away from passing former teammate Jordy Nelson for second place on the team's all-time list. Only Donald Driver and his 743 receptions have more catches in Packers history than Adams' 618. 
Although he's spent nearly a decade in Green Bay, Adams hasn't given up on East Palo Alto. Earlier this year, he appeared at a community fitness event in hopes of helping the area obtain better resources. He also donated shoes to his alma mater's football team. 
"I still remember as a 10-year-old kid, even younger than that, there weren't many resources, but I still found a way," Adams said in June, according to Palo Alto Online. "This will benefit kids down the road."
Adams is set to hit free agency in the spring of 2022 and, barring injury, should earn another significant contract for his efforts. He'll have the money and the platform to continue helping his community as much as he can, and he certainly sounds eager to do so.
How to get help: Text HOME to 741-741 to connect with a trained crisis counselor at the free Crisis Text Line.