Packers vs. Cardinals: 3 Reasons Green Bay Can Win This Game
The Green Bay Packers (10-6) are on the road for their second playoff game, and they will be up against the No. 2 seed in the NFC, the Arizona Cardinals (13-3). While the Cardinals are big favorites over the Packers, and also rolled over Green Bay 38-8 back in Week 16, there are still a few reasons to believe in the Pack. Green Bay will absolutely have revenge on its mind when preparing for this game.
Do you remember the first playoff game for quarterback Aaron Rodgers? It came against a similar Cardinals team in Glendale, Arizona. As FOX Sports' Kevin Boilard points out, this was one of the craziest playoff games in recent memory. Complete with 800-plus yards and nine touchdowns between Rodgers and Kurt Warner. The Packers fell short, 51-45, but Rodgers' career was officially underway. With that said, here are three reasons why Green Bay could pull off a surprising upset this weekend.
A defensive turnaround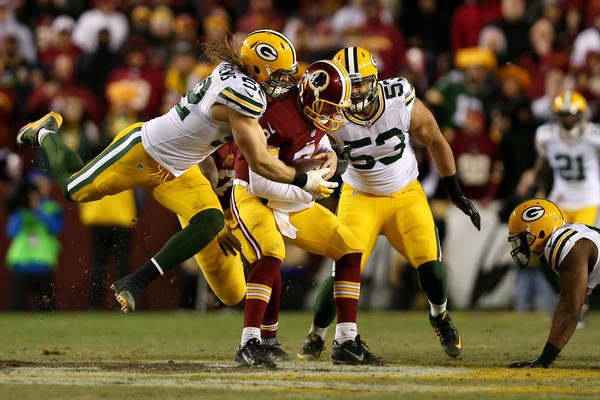 After Green Bay was picked apart by the Cardinals to the tune of 38 points, it seemed like a switch almost went off for them. Yes, they lost the following week 20-13 to the Minnesota Vikings, but they allowed just 242 yards of total offense and held Adrian Peterson to a 3.5-yard-per-carry average in that game. On top of that, Minnesota's leading receiver in that game was running back Jerick McKinnon, who had three catches for 33 yards. Green Bay allowed Minnesota wide receivers to catch a total of five passes for 67 yards in that game.
All in all, it was a pretty stellar performance from Green Bay's defense. As for the matchup against the Washington Redskins in the first round of the playoffs, they were up against a team who had won four straight and topped 34 points in their last three games of the regular season. The result? Green Bay held Kirk Cousins and company to just 18 points. Cousins completed 29 of 46 passes with one touchdown. They also held Washington to just 84 yards rushing on 18 attempts as well.
Green Bay's ability to slow down wide receivers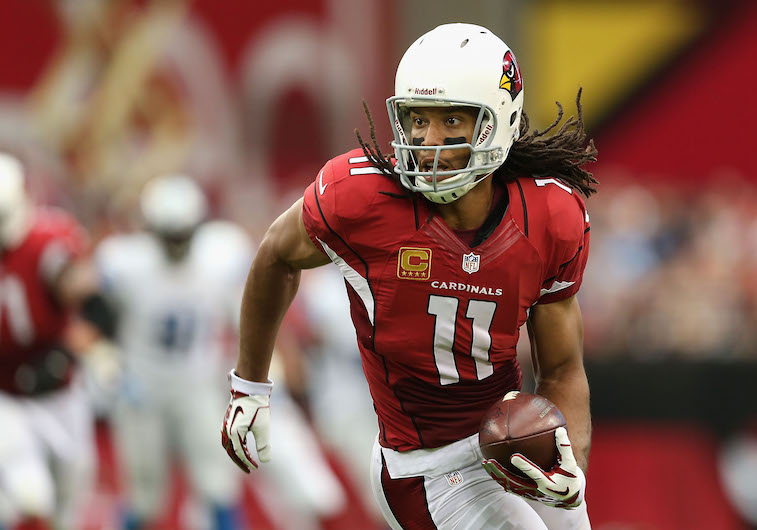 The Cardinals boast a group of great receivers — Larry Fitzgerald, Michael Floyd, and John Brown for starters — but what's been slightly overlooked is Green Bay's ability to slow down that position all season. Throughout the 2015 regular season, the Packers allowed just 2,487 yards and 12 touchdowns to opposing receivers, which puts them in the top half of the NFL.
While the Cardinals will likely take multiple shots down field and look to utilize their ridiculously strong passing game, this doesn't mean that the Packers won't be able to slow things down a bit. Whether or not it winds up being enough to get the victory, well, that's unlikely, but let's also not forget that the team has a pretty stellar quarterback on the other side of the ball.
Aaron Rodgers' playoff success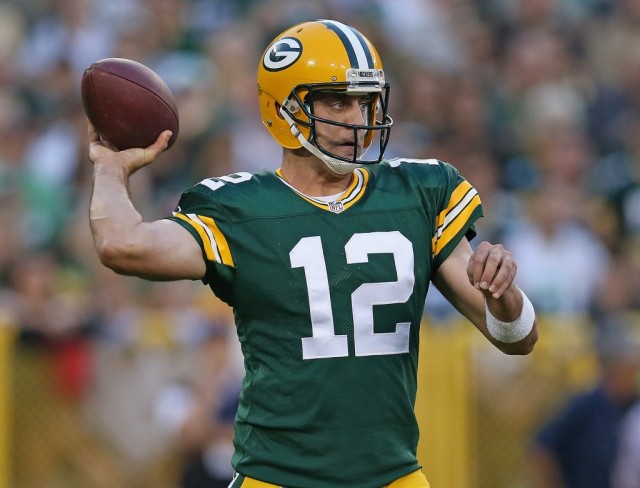 Palmer made himself an MVP candidate during this season alone, but he has very little playoff experience. Throughout his career, he's gone 0-2 as a starter, and one of those games came when he threw just one pass. In his most recent playoff game, back in 2009 for the Cincinnati Bengals, Palmer completed 50% of his passes for 146 yards, one touchdown, and one interception in a 24-14 loss.
On the other side, Rodgers has gone 8-5 in the postseason, while throwing 25 total touchdowns against seven interceptions. Basically, Rodgers has been one of the more solid quarterbacks in the postseason in the NFL, while also completing an impressive 64.78% of his passes as well. Out of the 13 postseason games that Rodgers has played in, he's lost just two of them by double digits, and the other three losses came by a combined 15 points. Rodgers has the playoff experience working in his favor, but will it be enough to defeat one of the best teams in the NFL?
Consensus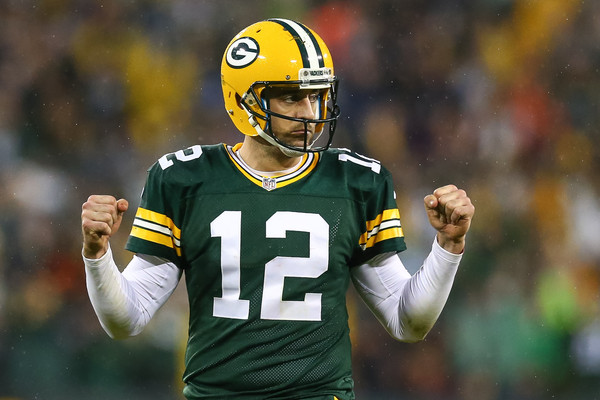 The Cardinals are not only 6-2 at home this season, but they've consistently looked like one of the best teams in the NFL. Can the Packers pull off the upset? Absolutely, it's the playoffs! Will it really happen? Well, a lot will involve Rodgers and whether or not Green Bay's defense can really slow down Palmer and Arizona's offense. It is definitely possible though, especially with the ball in Rodgers' hands.
Follow Jeff Smith on Twitter @JSM8ith
Statistics courtesy of Pro-Football-Reference.com.