The Packers Were Just Dealt an Extremely Concerning Update Regarding Aaron Rodgers' Toe Injury
Oddly, Aaron Rodgers' toe has been the subject of intense conversation this season. The Green Bay Packers star quarterback suffered a toe injury a few weeks back, and everyone was confused about what was wrong with it. "Covid Toe" was speculated by at least one reporter. However, Rodgers swiftly shut that rumor down (by physically showing his toe to Packers reporters on a Zoom call).
Regardless, whether he wants to admit it or not, Rodgers' health is quietly becoming an oft-talked-about issue in Green Bay. At 38 years old, Rodgers isn't as spry and healthy as earlier in his career.
The Packers just received a worrying update on Aaron Rodgers
Thus far, Rodgers' toe injury hasn't seemed to affect him all that severely. The Packers' quarterback has complained about discomfort on more than one occasion. However, his actual on-field results have remained impressive.
Rodgers has passed for 984 yards, six touchdowns, and only one interception since returning from the COVID-IL list in Week 10. Rodgers' recent victory over the star-studded Los Angeles Rams this past weekend was particularly impressive.
However, despite the strong play from Rodgers over the past few weeks, a recent update on his injury should have the Packers internally worried.
Green Bay Packers quarterback Aaron Rodgers' toe injury is expected to last for the remainder of the season, sources told ESPN.

One source told ESPN that doctors can't completely numb the fractured left pinkie toe because Rodgers has to feel his foot to throw — otherwise it drags and he can't feel it plant.

Adam Schefter, ESPN
Aaron Rodgers will have to battle pain the rest of the season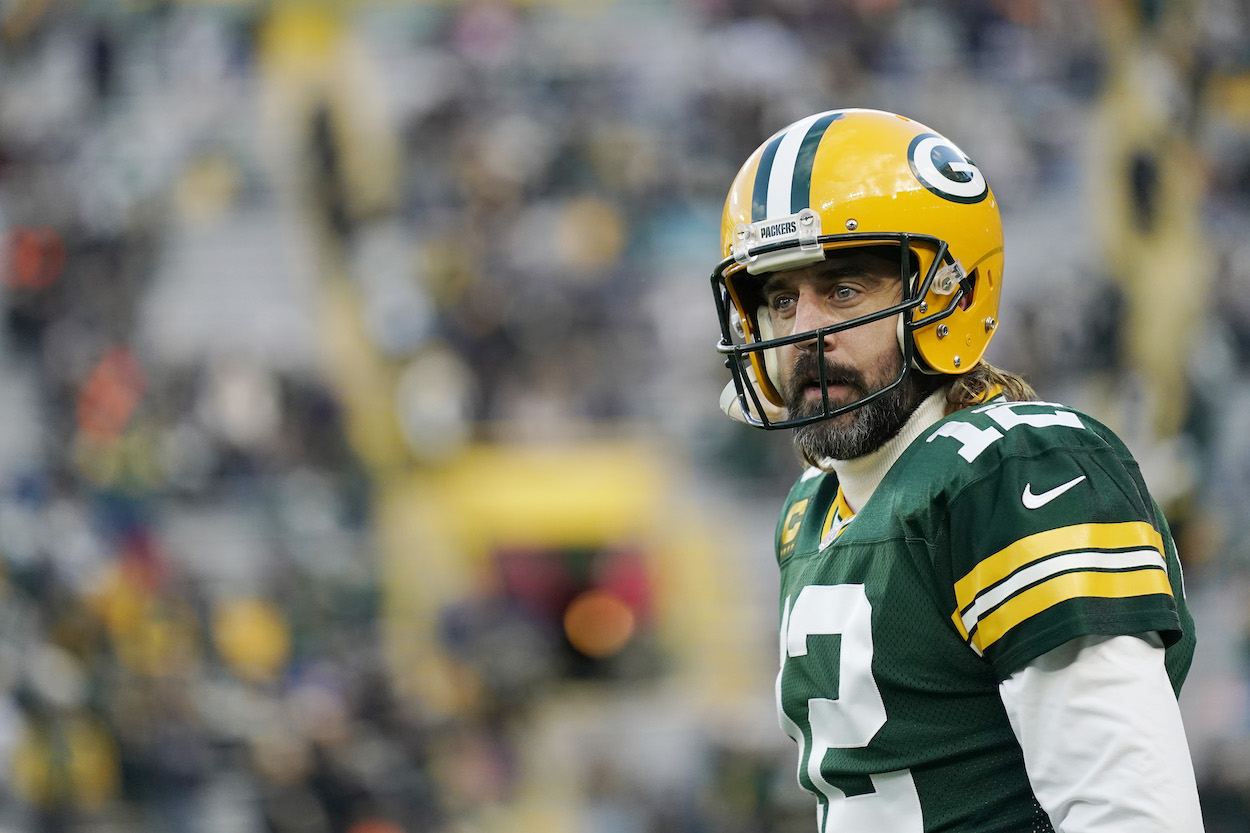 As ESPN's Adam Schefter reports, Rodgers' toe injury is expected to persist throughout the remainder of the season, presumably carrying over into the postseason as well. Rodgers can't undergo surgery as it would cause him to need a pin placed in his foot, and doctors can't fully numb the area due to Rodgers needing to plant his foot while he throws.
Rodgers is a tough individual who's played through several severe injuries throughout his NFL career. He will likely do his best to stay on the field and battle through the pain. However, this is still a situation that could cause difficulties.
A team never wants their starting QB battling through pain every week.
The Packers QB believes he can play through injury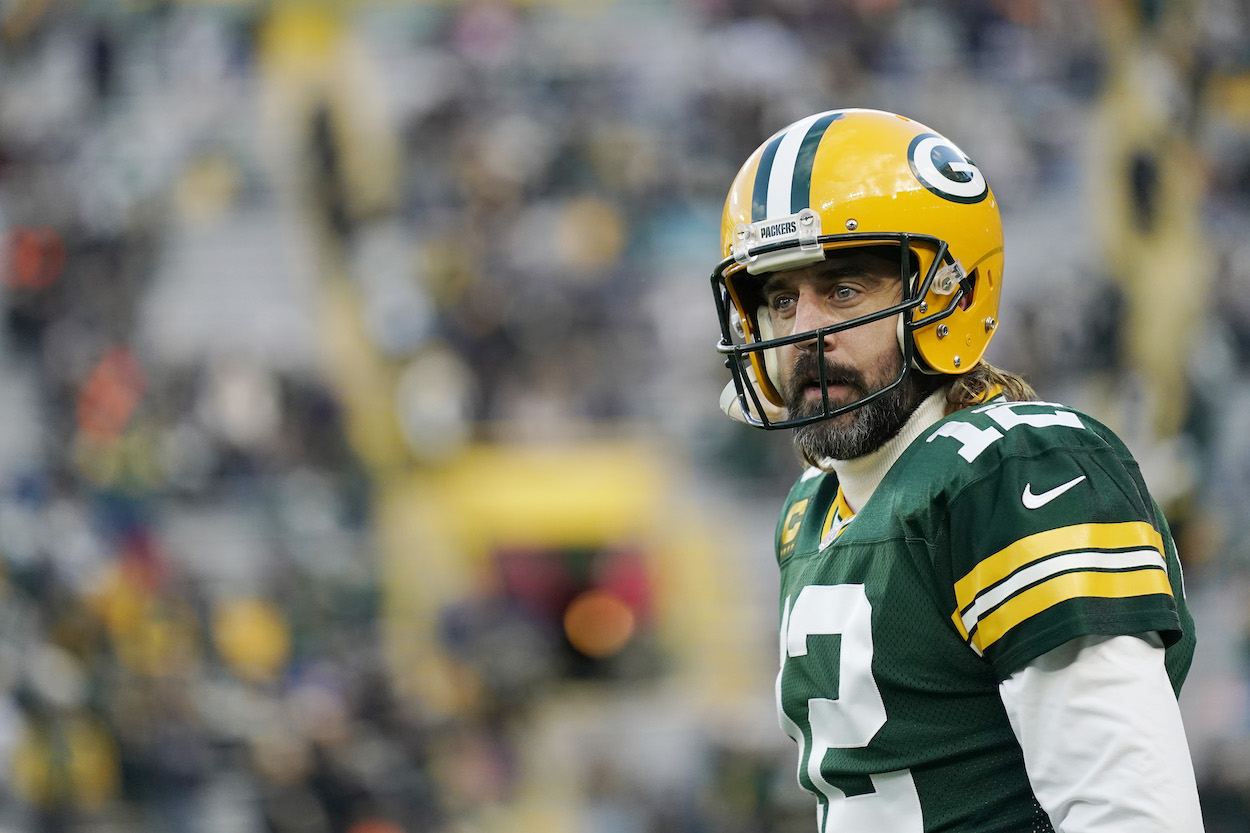 While sources around the NFL may be expressing their concern (and the Packers are likely doing the same behind closed doors), Rodgers didn't seem all that worried when asked about his health. He appears to believe the bye week gave him enough time to heal.
"I've got to see how it reacts on Sunday when I get back out there and play," Rodgers said. "But this was really, really positive, the time to heal and not doing anything for now going on 10 days. That's been really, really helpful. So we're hoping that we can get on the other side of this."
Regardless, this is a situation the Packers will be keeping their eye on moving forward. Green Bay went into this season with Super Bowl aspirations, and an injured Aaron Rodgers certainly lowers their odds.
They could always deploy second-year QB Jordan Love if things get too sketchy.
All stats courtesy of Pro Football Reference.