Packers Wide Receiver Davante Adams Got a Big Endorsement From an NFL Peer
The NFL is one of the most competitive sports leagues, and over the years has seen plenty of serious grudge matches over the years. In some cases, those rivalries involve entire franchises, as in the case of the Pittsburgh Steelers and Baltimore Ravens. Other times, its two players who go after one another, as in the long-standing and very heated feud between Odell Beckham Jr. and Josh Norman.
Occasionally, however, guys will acknowledge their respect for a fellow player, even if the two don't happen to play on the same team. That happened recently when Green Bay Packers wide receiver Davante Adams got a glowing endorsement from the LA Chargers' Keenan Allen.
Keenan Allen's NFL career
The Chargers (then based in San Diego) drafted Allen with the 76th pick of the 2013 NFL Draft. Many analysts found the selection somewhat confusing, as they already had solid depth at the wide receiver position.
Yet the Chargers' front office had long coveted Allen, and he quickly proved why, catching 71 passes for 1,046 yards with a 67.6% catch percentage in his rookie year.
In the process, Allen won the Pepsi NFL Rookie of the Year award for 2013. He slumped a bit in his second year, before missing significant parts of the 2015 and 2016 seasons with injuries. In 2017, Allen returned to form in a huge way, catching 102 passes for 1,393 yards, with a 64.2% catch percentage.
He earned his first Pro Bowl selection that year, then repeated the honor in both the 2018 and 2019 seasons. In 2018, he caught a career-best 71.3% of his passes. At this point, most analysts consider him one of the top wide receivers in the league, with plenty of productive years ahead of him.
Davante Adams' NFL career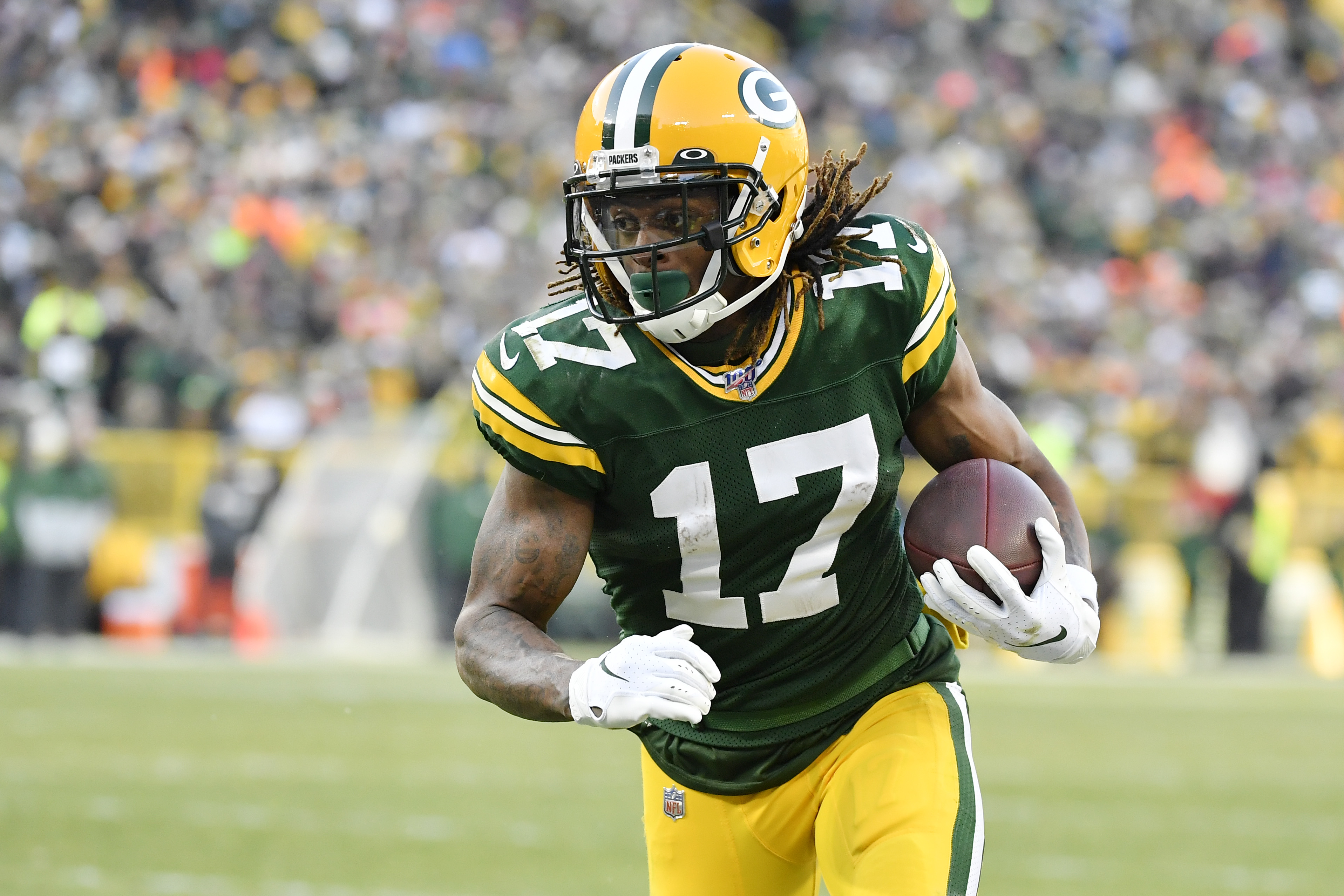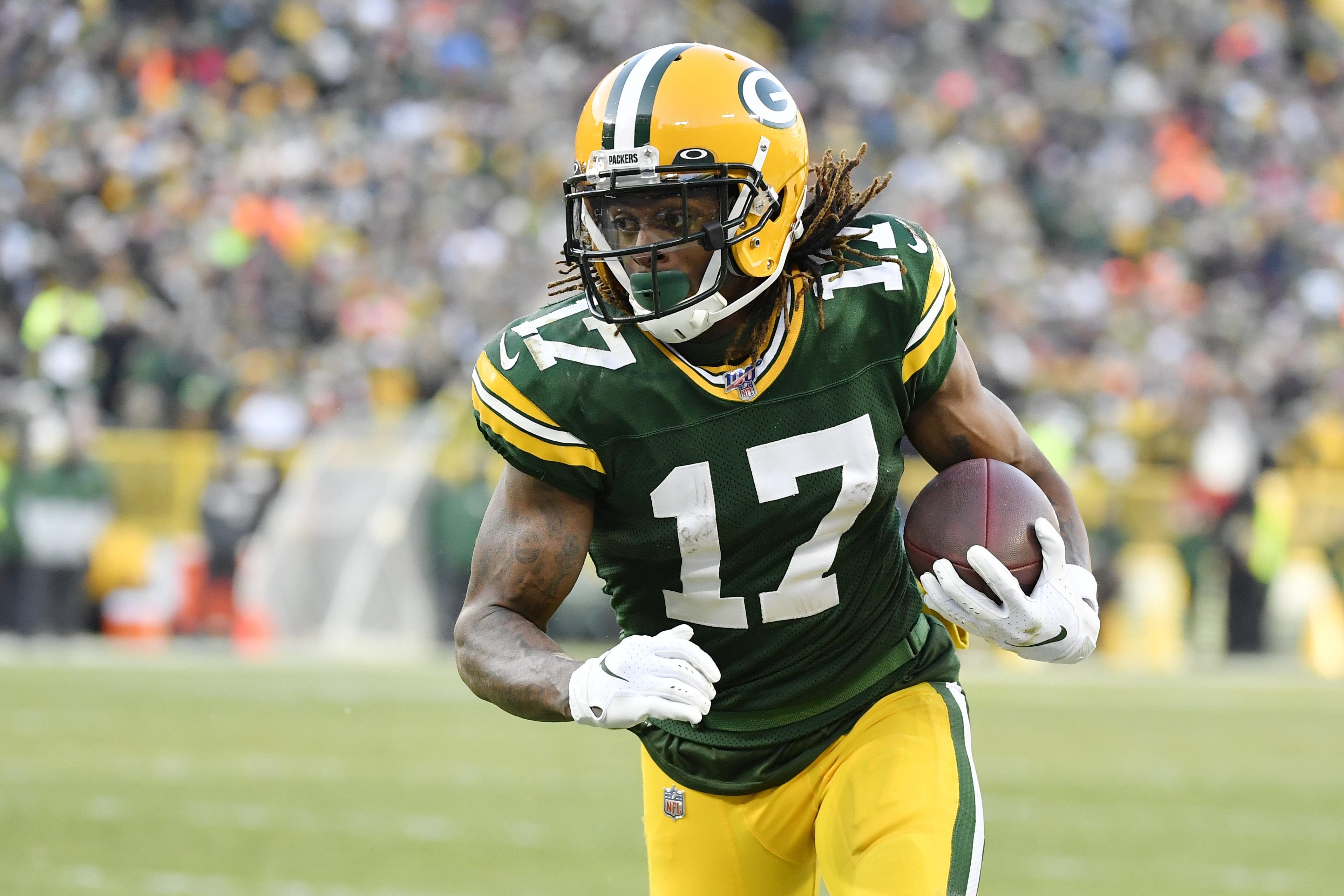 The Green Bay Packers selected Adams with the 53rd pick of the 2014 NFL Draft, making him the ninth wide receiver taken that year. Adams quickly proved himself an NFL-ready player, racking up 38 receptions for 446 yards with a 57.6% catch percentage in his rookie year.
That year, Adams caught 75 receptions for 885 yards, with a 63.2% catch percentage. The following year Adams earned his first Pro Bowl selection — an honor he received again in 2018 and 2019. The 2018 season saw Adams notch a career-best 1,386 receiving yards, while catching 65.7% of his passes.
Despite having put up solid numbers for most of his career, Adams still remains slightly overlooked at the national level. Nonetheless, most NFL analysts concur that Adams deserves recognition as one of the top wide receivers playing today. In particular, pundits call out Adams' footwork as being some of the best in the league today — if not all-time.
The endorsement Davante Adams received from Keenan Allen
Lately, one of Adams' biggest proponents has been Allen. Back in August, Allen tweeted that Adams was one of the players he looked at when studying route running. Allen also named Dallas Cowboys' Amari Cooper, as well as the Buffalo Bills' Stefon Diggs and the Minnesota Vikings' Adam Thielen. However, Allen pointedly stated that Adams was "number one."
It wasn't the first time that the two players shared praise for one another. Back in March, it was Adams speaking highly of Allen. At that time, Adams specifically called out Allen as the player he would most like to team up with. While that isn't likely to happen anytime soon, the idea of the two top-tier receivers playing together is enough to keep fans excited in the meantime.
All stats courtesy of Pro Football Reference