Padres Pitcher Jake Arrieta Has an 8-Figure Net Worth Despite His Recent Terrible Performances on the Mound
Jake Arrieta, now a member of the San Diego Padres, is not having a productive 2021 season. In fact, his struggles can really be dated back to 2018 upon first signing with the Philadelphia Phillies.
Coming off a spectacular few years with the Chicago Cubs, the Phillies' front office threw $75 million (over three years) at the right-hander to secure his services. Arrieta's debut season with the Phillies wasn't that terrible (3.96 ERA), but the following two were. He posted a 4.64 ERA in 2019 and a 5.08 ERA in 2020, missing many games due to injury each year.
Flash forward to 2021, and things have only gotten worse.
Jake Arrieta has regressed into one of the worst pitchers in baseball
Arrieta returned to Chicago this past offseason, likely looking for a final sendoff with the team that helped develop him into a true ace on the mound. The veteran righty got off to a half-decent start at the beginning of the season before quickly showing his true colors.
Across 20 starts for the Cubs, Arrieta has a 6.88 ERA and a 1.761 WHIP. These are by far the worst numbers of his MLB career and currently rank toward the bottom of all qualified starting pitchers this season.
Not great!
The Cubs are entering a full tear-it-down style rebuild, so they had no problem releasing him just a few weeks after the trade deadline. Arrieta somewhat surprisingly landed with the Padres — a team pushing for a World Series this year.
Jake Arrieta's net worth is still incredibly high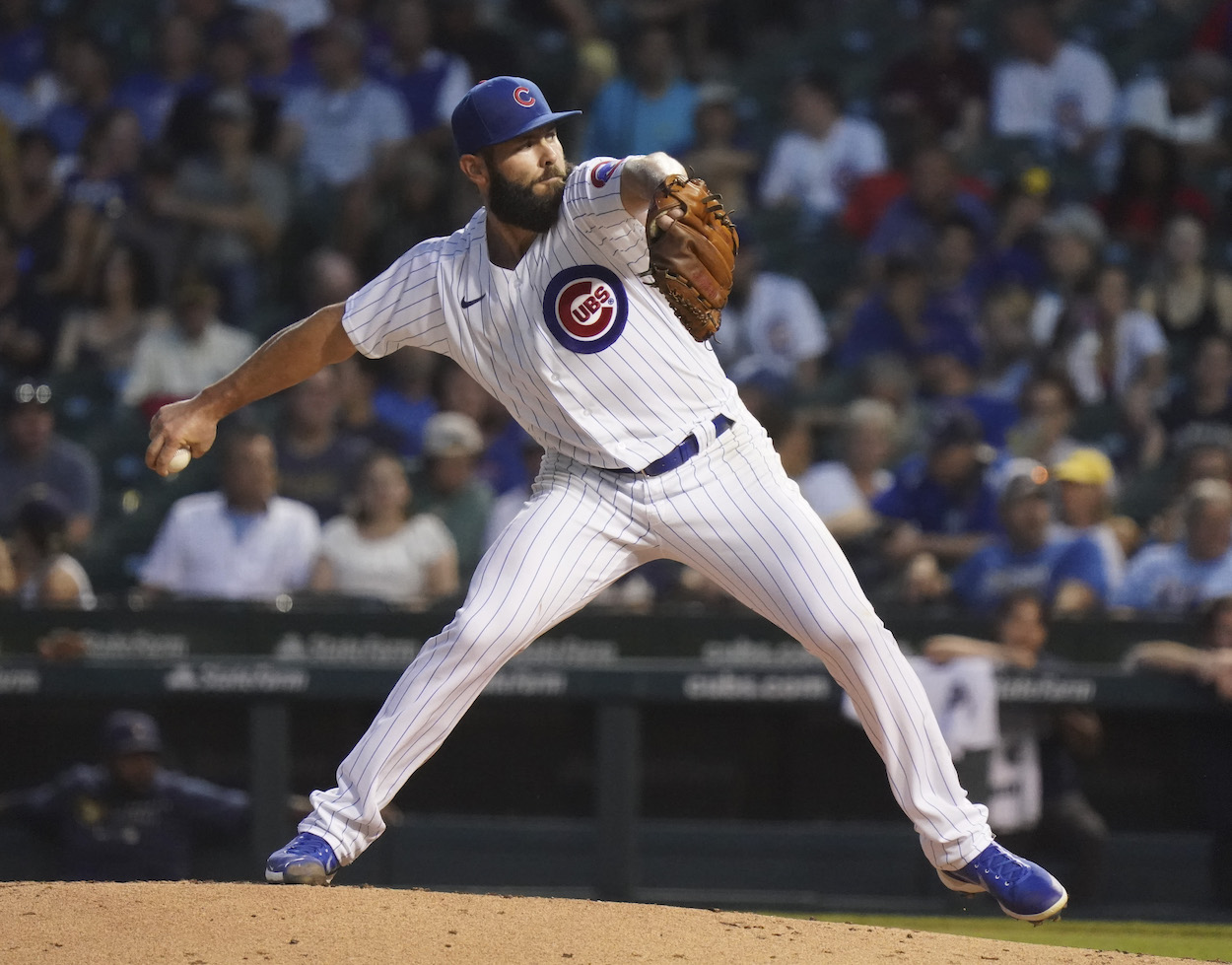 Arrieta still has an impressively high net worth despite his abysmal performances the past three-plus years. Not an outlandish fact considering how much cash the Phillies paid him, but still somewhat eye-popping when looking at how his worth stacks up to other all-time greats in Major League Baseball.
According to celebritynetworh.com and playersbio.com, Arrieta's net worth is roughly $20 million.
Upon being compared against all MLB athletes, past and present, Arrieta's net worth sees him just barely missing out on the top 100.
According to therichest.com, the 97-100th most valuable players in MLB history have a net worth of $35 million (Russell Martin, Jhonny Peralta, Aaron Hill, Shane Victorino). Only trailing that threshold by $15 million is rather impressive considering how brutally bad Arrieta has been on the mound recently. It's not like he's getting extra sponsorship deals these days.
The San Diego Padres are desperate for innings
Many asked why the Padres were signing Arrieta upon the news being first released, and the simple answer is that San Diego is desperate for innings.
They've lost a number of their starting pitchers to injury over the past few weeks, and their number one pitching prospect (Mackenzie Gore) isn't looking sharp at the moment. Forcing him to make his major league debut during a postseason push would do more harm than good.
The Padres whiffed on acquiring Max Scherzer and Jose Berrios at the trade deadline, leaving them limited in August. Arrieta is a veteran arm who's pitched in the postseason before — it's the best San Diego can do.
For Arrieta, he's getting one final opportunity to prove he's an MLB starter while simultaneously adding more value to his net worth total. Definitely a "win-win" situation for the 35-year-old.
All stats courtesy of Baseball Reference.