Paige VanZant Set the New Standard for Pre-Fight, 'Smoking Hot' Trash Talk
Muhammad Ali waxed poetic in hyping some fights but earned criticism for harsh comments about Smokin' Joe Frazier in others. Mike Tyson mocked an overconfident opponent by pointing out that everyone has a plan before being hit. And then there's the Paige VanZant approach to getting into the head of rival boxers. Let's just say …
Muhammad Ali waxed poetic in hyping some fights but earned criticism for harsh comments about Smokin' Joe Frazier in others. Mike Tyson mocked an overconfident opponent by pointing out that everyone has a plan before being hit. And then there's the Paige VanZant approach to getting into the head of rival boxers.
Let's just say it's different.
Paige VanZant left the UFC for the Bare Knuckle Fight Championship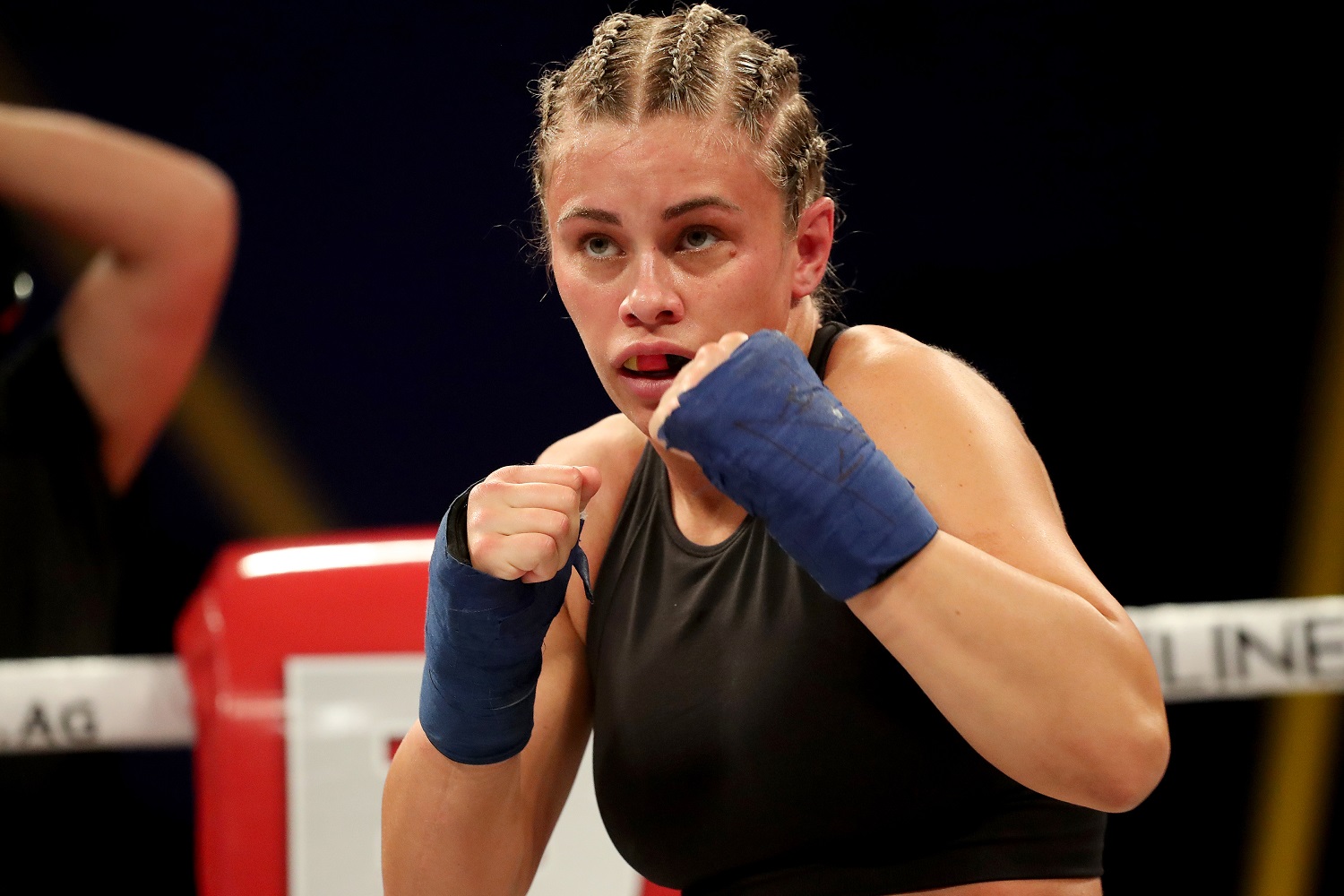 With a nickname like "12 Gauge Paige" and four victories in her first five bouts, Paige VanZant was a rising star in the UFC in 2015. She scored a Fight of the Night bonus her first time out and a Performance of the Night bonus in the fifth bout. Along the way, she even earned top billing on a UFC Fight Night card in Las Vegas.
Most of what transpired in the octagon beginning with a loss that night in December 2015 to Rose Namajunas disappointed, and injuries and other interests limited VanZant to four bouts in 43 months at the end of her mixed martial arts career.
When UFC president Dana White didn't extend a new contract offer after a first-round loss by submission to Amanda Ribas in July 2020, VanZant took a look at Bellator, where husband Austin Vanderford fought, and the WWE. However, she picked the Bare Knuckle Fighting Championship, which began in 2018, for what Fox News reported was a four-fight, $1 million deal.
The former UFC contender lost her BKFC debut in February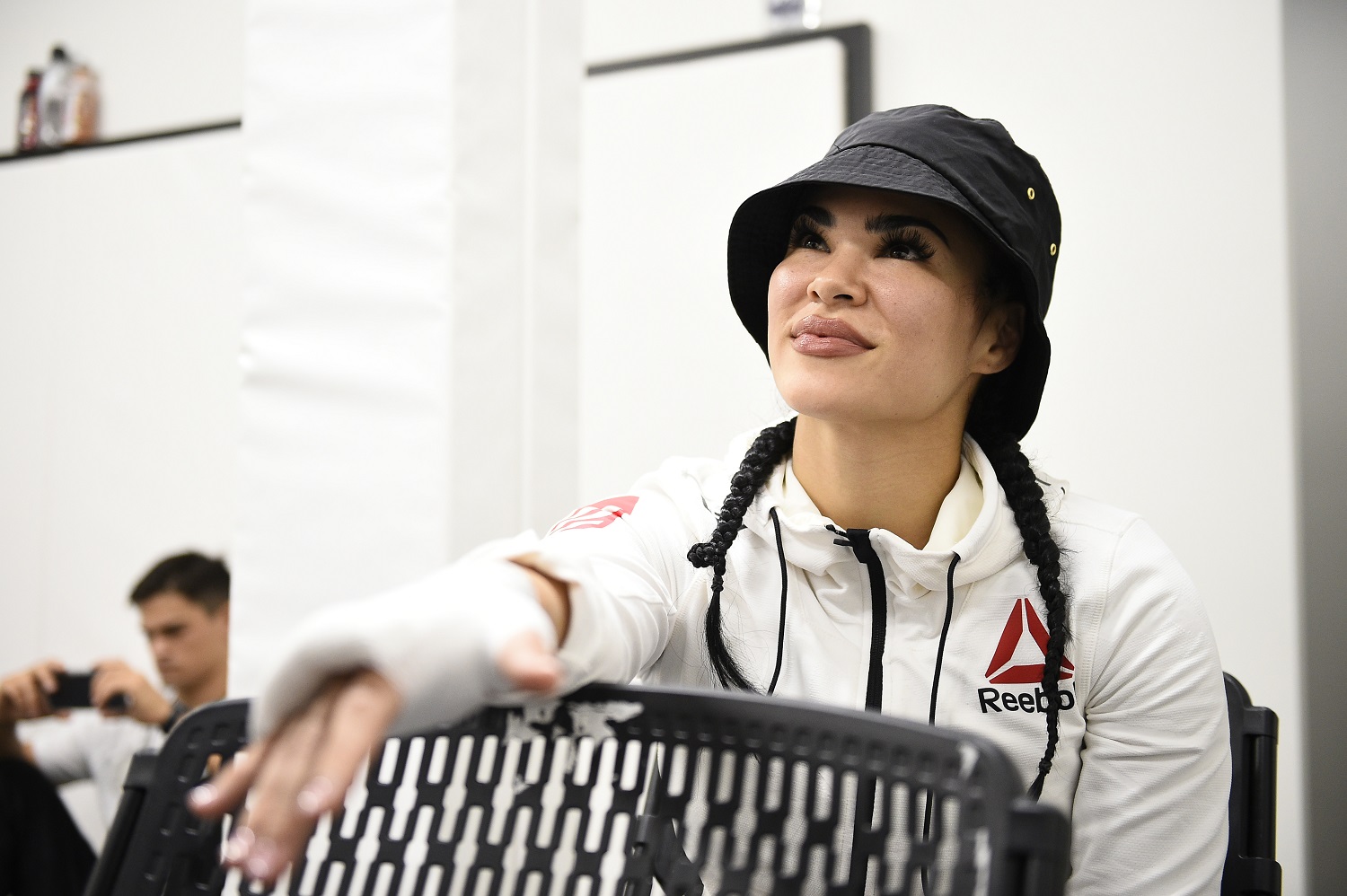 VanZant, 27, started her Bare Knuckle Fighting Championship career vs. Britain Hart on Feb. 5, 2021, in Clearwater, Florida, but Hart spoiled her debut with a decision that all three judges scored 49-46. By no means did that suggest she had an easy time of it. VanZant actually landed more punches, but Hart was more effective.
"I've never been hit as hard as Paige VanZant hits. I'll give her that," Hart told MMA Fighting. "Everyone got it right. Whoever said she had that power, they weren't lying."
VanZant vs. Hart was the featured fight on the BKFC card. True to form for boxers, they went through the tried-and-true motions in promoting the match by engaging in shoving and cussing during their weigh-ins the day before their fight, with BKFC president David Feldman stepping in to keep them separated.
Paige VanZant set the new standard for pre-fight trash talk
VanZant apparently learned a different approach to hyping fights some time since the February loss to Hart.
VanZant takes on Rachael Ostovich on Friday at the Florida State Fairgrounds in an unconventional rematch. On Jan. 19, 2019, the two clashed in a UFC bout, with VanZant coming away with her final MMA victory by means of an armbar submission in the second round.
The UFC dropped Ostovich last December following her loss to Gina Mazany by TKO.
"It kind of just happened," Ostovich said. "I never thought I would be part of the Bare Knuckle Fighting Championship promotion. I really didn't think I would ever do that, but they gave me Paige and I've been wanting that rematch, so I'll take it however I can get it."
Sounds like there's the possibility of at least a little bad blood between the two and that "12 Gauge" Paige would have no issue with firing back, right?
Well, not so much.
"It's nice to go into a fight and not have to deal with the catty back talk and all the outside noise," VanZant said on the Endless Hustle podcast. "Why fight beforehand?
"Why waste both our time and energy? There's other narratives that can be pushed here, right? I think Rachael's smoking hot. I love that I get to fight someone like her, but that doesn't change the way that I'm going to fight. I highly respect her as an athlete and as a person, but I'm still going to go out there and try to win this fight."

Paige VanZant
We're a little fuzzy on boxing history here, but we'll go out on a limb and guess that neither Ken Norton nor George Foreman ever called another boxer as "smoking hot."
Not even in referring to Smokin' Joe Frazier.
Like Sportscasting on Facebook. Follow us on Twitter @sportscasting19.