Palmer, Nicklaus, and Player: Where Are Golf's 'Big Three' Now?
While a younger generation of golf fans might know about Jack Nicklaus, Gary Player, and Arnold Palmer based on their names and legacies more than career specifics, the trio helped change the landscape of the game for years to come. Years after the "Big Three" called it quits, their impact on the game cannot go understated. 
Who are the Big Three?
The Big Three might be synonymous with the NBA thanks to an entire era dedicated to the prospect of combining three stars. But in the '60s, the "Big Three" described Player, Palmer, and Nicklaus as they were on the rise. The three first teed off in an exhibition with the legendary Sam Sneed in 1961, and 60 years later their impact is still felt. 
By 1962, the three dominated the golf world individually and provided a competitive atmosphere that adds intrigue to any sport. In 1962 alone, the trio accounted for victories in all four of the year's majors; Palmer won the Masters and Open Championship, Nicklaus won the U.S. Open, and Player won the PGA Championship. 
Not only did the trio compete in official tournaments, but they traveled around the world for exhibition matches hinged upon their friendly rivalry. Perhaps the greatest impact away from PGA events, however, was the impact the three had on the PGA's Senior Tour, which allows aging veterans to continue their journey.
By 2012, Player, Palmer, and Nicklaus became elder statesmen of the game they helped take into the mainstream. They became Honorary Starters at the Masters, and their friendship survived several decades until Palmer died in 2016. 
The Big Three as individuals
All three had flirtations with domination. Of course, Nicklaus has his legacy as the winningest golfer in pro history. He may keep his record of 18 majors for a long time unless Tiger Woods comes back like he did at the 2019 Masters. Nicklaus was also successful away from golf, garnering a $320 million net worth, according to Wealthy Gorilla.
Palmer might not have had Nickaus's prolonged success, but his name as a brand resonates with a younger audience. Although his seven Major championships are still a top-10 feat, Palmer might be best known for an iced tea and lemonade concoction that still earns his family lots of money. At his death in 2016, Palmer was reportedly worth $875 million.
Gary Player might not have the name recognition among non-golf fans. However, with nine majors won, he ties with Ben Hogan as the fourth-most winningest all-time. Still appearing at PGA events regularly, Player's place inside the game can't be understated. He is reportedly worth $250 million as of 2020.
The Big Three's legacy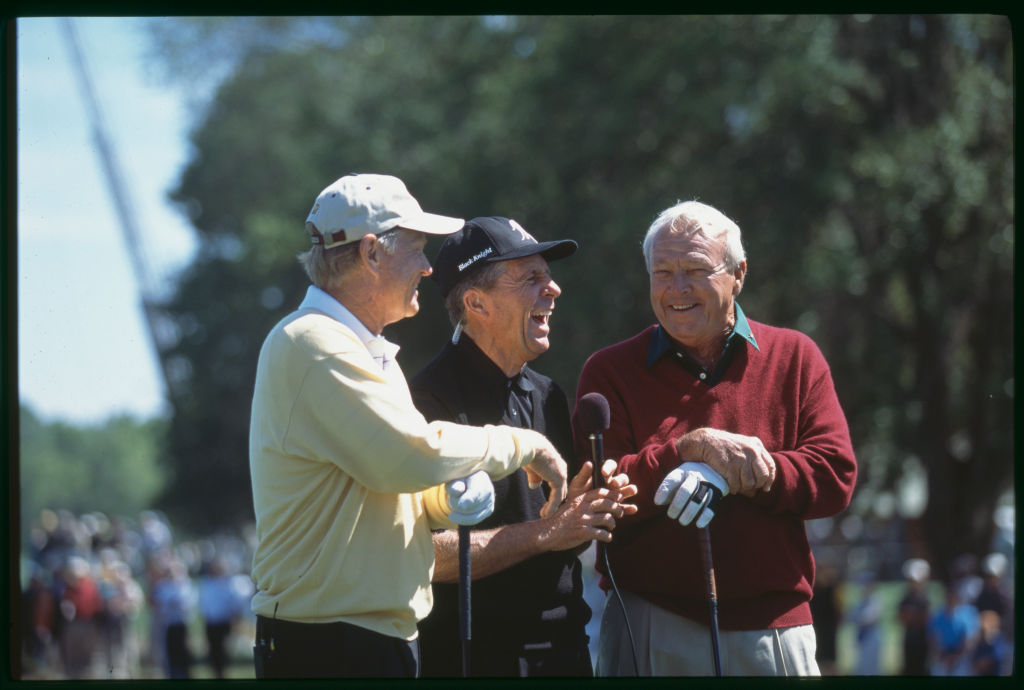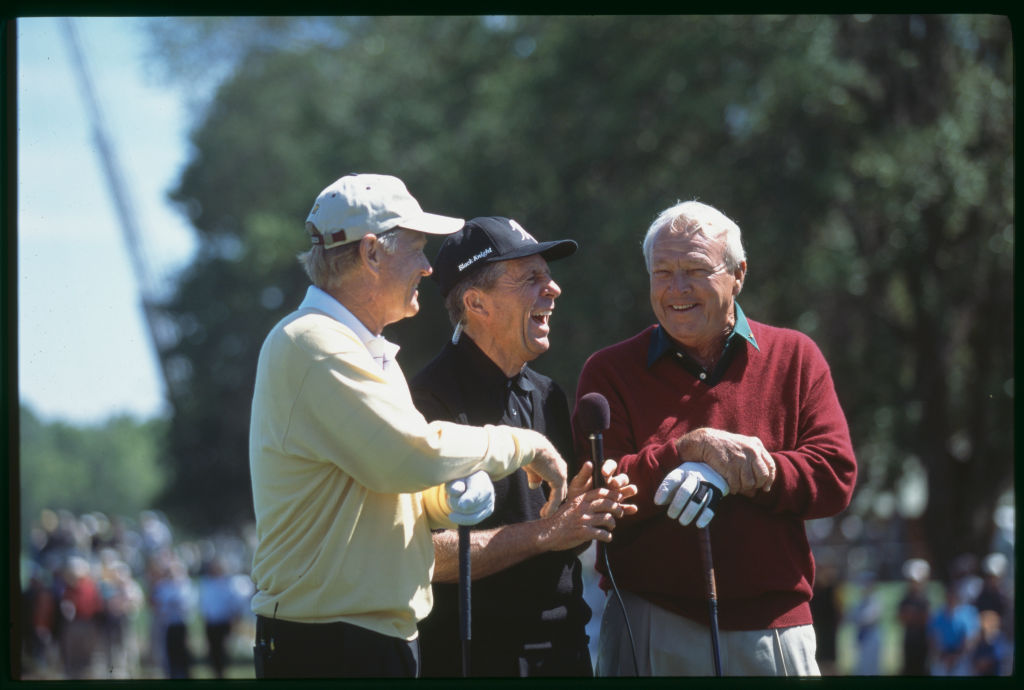 The Big Three has a special place in the history of pro sports. Early examples of athletes who learned to market themselves into something bigger, their effect is still being felt. Player and Nicklaus remain involved in the sport of golf, as was Palmer until his death.
"It's been a wonderful journey with these two gentlemen here," Player told The Golf Channel. "We went across the world. We went down gold mines together. We visited my ranch. We've slept at each other's homes and our wives have known each other, and we have had a great friendship. We've always wanted to beat each other."
The sports landscape is increasingly intent on creating new stars. But golf still hasn't been able to replicate what went on between these three friendly rivals.
"It's been a special journey," explained Player. "I don't think there's ever been, if I may be so forward, not boastful, but factual, that three athletes have ever in the history of any sports traveled together, been together so much across the world, not just in the United States, but across the world and had an association like we've had."