Will Panthers QB Cam Newton be the NFL's Next Andrew Luck?
Prior to the start of the 2019 regular season, the NFL was hit with the surprising news that Indianapolis Colts star quarterback Andrew Luck decided to retire at age 29. Since this decision, it has had a ripple effect across the league, leading to many questions about the long-term future of several other marquee quarterbacks, who have each dealt with significant injuries. That has thrust Carolina Panthers' Cam Newton into that spotlight as he has dealt with notable injuries over the last couple of years that have many wondering how much longer he will be able to physically last in the NFL.
Cam Newton's recent struggle with injuries
There was already a cloud of uncertainty over Newton's head entering the 2019 season as he moved through the entire offseason under a microscope after undergoing an arthroscopic procedure on his right shoulder last January.
The operation stemmed from a shoulder injury that ailed him in the second half of the 2018 season and forced him to be shut down for the final two games of the year. Newton struggled to make throws down the field as he often elected to take more short distance passes that limited both his production and the Panthers' offensive success.
He was able to move through the first couple of games of the preseason without a hitch until he suffered an ankle injury that flared up in the third exhibition game against the New England Patriots. Newton was able to return to play in the first two regular-season games, but he now finds himself back to square one after he aggravated the ankle injury against the Tampa Bay Buccaneers that has put his status for this week's matchup against the Arizona Cardinals up in the air.
The Panthers have continued to take a precautionary approach with the situation that could potentially see him miss more time than just Week 3 action.
Andrew Luck's similarly troublesome injury past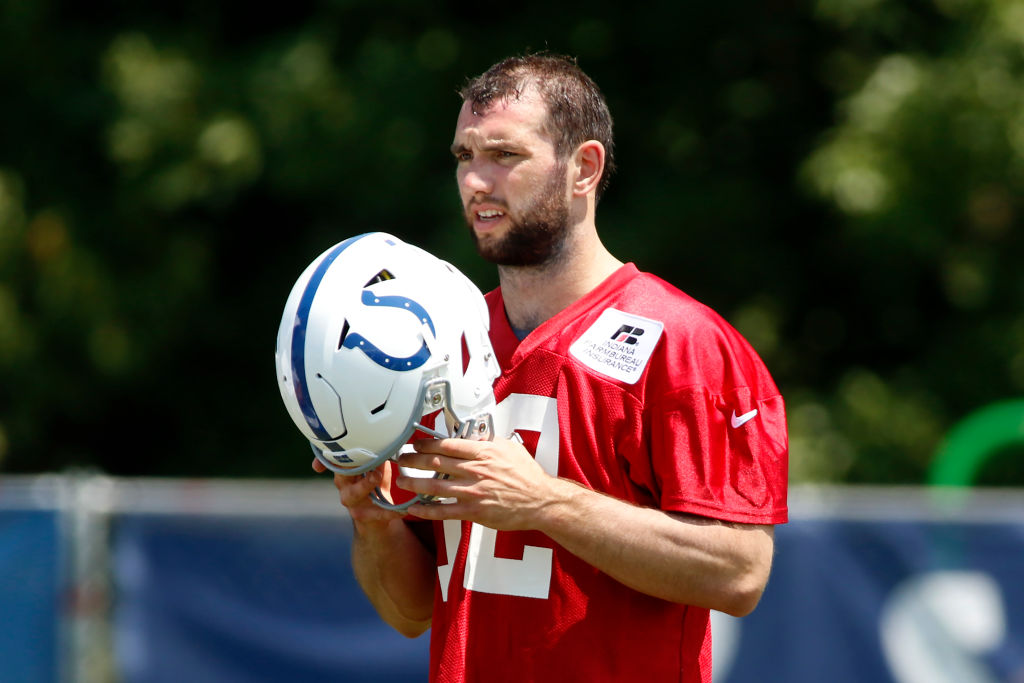 The sudden decision by Luck to retire after just seven seasons did catch everyone outside the Colts' organization off guard, but after digging through the details to a greater extent all the signs were there all along.
Luck was coming off playing his first full season after missing the entire 2017 campaign due to a prolonged recovery from shoulder surgery that he underwent in January 2017 to fix an ailment that had been bothering him dating back to 2015. The original expectation was that he was going to be ready in time for the start of the 2017 regular season, but those plans changed as he struggled to make any significant progress in his rehab that eventually led to him being shut down for the entire year.
Things had stalled in the recovery process, so much so that there was chatter about him possibly undergoing additional surgery to further correct the issue. However, he was able to finally breakthrough as he made progress in early 2018. Luck was able to put together an impressive campaign earning the Comeback Player of the Year award after leading the Colts back to the playoffs behind 4,593 passing yards on a career-high 67.3 percent completion rate along with 39 touchdown passes.
What led to Andrew Luck's retirement
It was short-lived as the injury bug plagued him once again this past offseason as a calf injury that was later diagnosed as a high-ankle sprain put him out of the mix for much of the team's activities. All this eventually led to his decision to retire was leaked out during the Colts' third preseason game against the Chicago Bears.
Luck voiced that the reasoning behind his choice was rooted in his mental and physical fatigue from having to work back from various injuries over the past several years. This also included a lacerated kidney and a concussion that simply took the joy out of the game for him.
Beyond that, this is the aspect to it all that could certainly play a factor down the line for several other quarterbacks, most notably Newton.
Cam Newton's future hinges on his health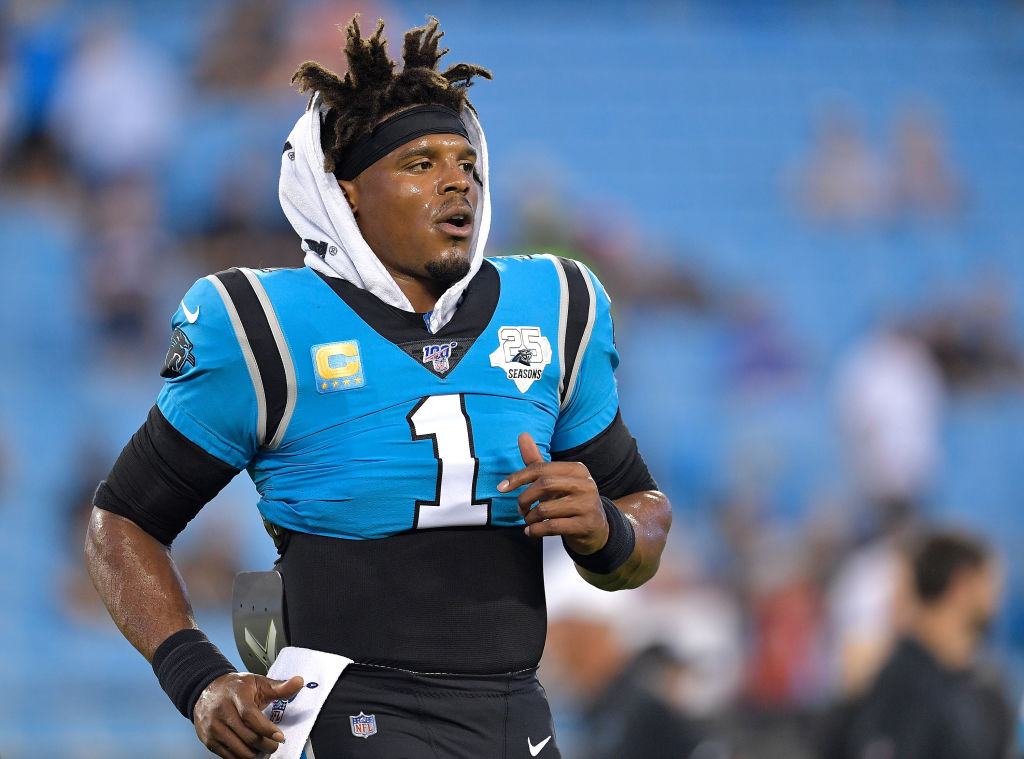 Like the former Colts star quarterback, Newton too has dealt with various nagging injuries that have tested him both mentally and physically.
At this point in time, it's clear that he isn't anywhere near healthy enough to even throw a football in the manner in which he has become accustomed throughout his career. Newton struggled tremendously to hit open receivers in last Thursday's loss to the Buccaneers as several of his throws were either off the mark or well short.
Part of this may be due to his ankle injury, but it's become evident he isn't healthy and now his status for this season is up in the air. There are also websites like the Sports Injury Predictor that project him a 45 percent chance of getting injured again in the 2019 campaign due to his hard-nosed playing style that heavily involves being a factor in the running game.
Ultimately, it's reoccurring situations like this that may truly test Newton's passion for the game like it did for Luck that could see him step away from the game much sooner than expected.