Panthers Legend Steve Smith Just Took a Massive Shot at Kelvin Benjamin
Steve Smith was one of the most legendary wide receivers of all-time for the Carolina Panthers. Fans could always rely on him to put up big numbers and to play his heart out. However, Smith didn't end his career with the Panthers, despite playing in Carolina for 13 seasons. Some thought that the Panthers had Smith's replacement that next season in 2014 in Kelvin Benjamin. However, it didn't work out, and now, Smith is taking a massive shot at Benjamin.
Steve Smith played with the Carolina Panthers for 13 seasons
After going to the Panthers in the third round of the 2001 NFL draft, Smith became an absolute star immediately, but as a kick returner. In his first season, he had 56 kick returns for 1,431 yards and two touchdowns. He also had 34 punt returns for 364 yards and a touchdown.
In 2002, though, he became a star receiver for the Panthers. He caught 54 passes for 872 yards and three touchdowns that season. Then in 2003, he took a big step toward being one of the best receivers in the game as he had 88 catches for 1,110 yards and seven touchdowns. The Panthers were excellent as a team too, as they went 11-5 and went to the Super Bowl.
Smith only played in one game in 2004, but in 2005, he earned a Pro Bowl selection and was a First-Team All-Pro as he led the NFL in receptions with 103, receiving yards with 1,563, and touchdowns catches with 12. The Panthers ultimately made it to the NFC Championship Game too.
Through the 2013 season, Smith's last one with the Panthers, he continued to be one of the most reliable receivers in the NFL. He had five more seasons with 1,000 or more receiving yards. Smith ultimately caught 836 passes and gained 12,197 receiving yards in his career with the Panthers.
He finished his career with the Baltimore Ravens for three seasons, and he gained over 1,000 yards again in 2014. Smith last played in 2016. In total in his career, he had 1,031 receptions (12th all-time), 14,731 receiving yards (eighth all-time), and 81 touchdown catches (26th all-time).
Kelvin Benjamin was supposed to be his replacement on the Panthers
In college at Florida State, Benjamin was a really talented receiver. In 2013, he caught 54 passes for 1,011 yards and 15 touchdowns, which helped Florida State win the national championship.
His play also led to the Panthers selecting him in the first round of the 2014 NFL draft.
His career got off to a great start too. He caught 73 passes for 1,008 yards and nine touchdowns in 2014. Additionally, in 2016, he caught 63 passes for 941 yards and seven touchdowns.
However, in 2017, the Panthers traded him to the Buffalo Bills. Benjamin ultimately caught 48 passes for 692 yards and three touchdowns that year for the Panthers and the Bills.
During the 2018 season, he played for the Bills and the Kansas City Chiefs and just caught 25 passes for 380 yards and one touchdown in 15 total games. Benjamin did not play during the 2019 season and is currently a free agent.
Steve Smith took a shot at Kelvin Benjamin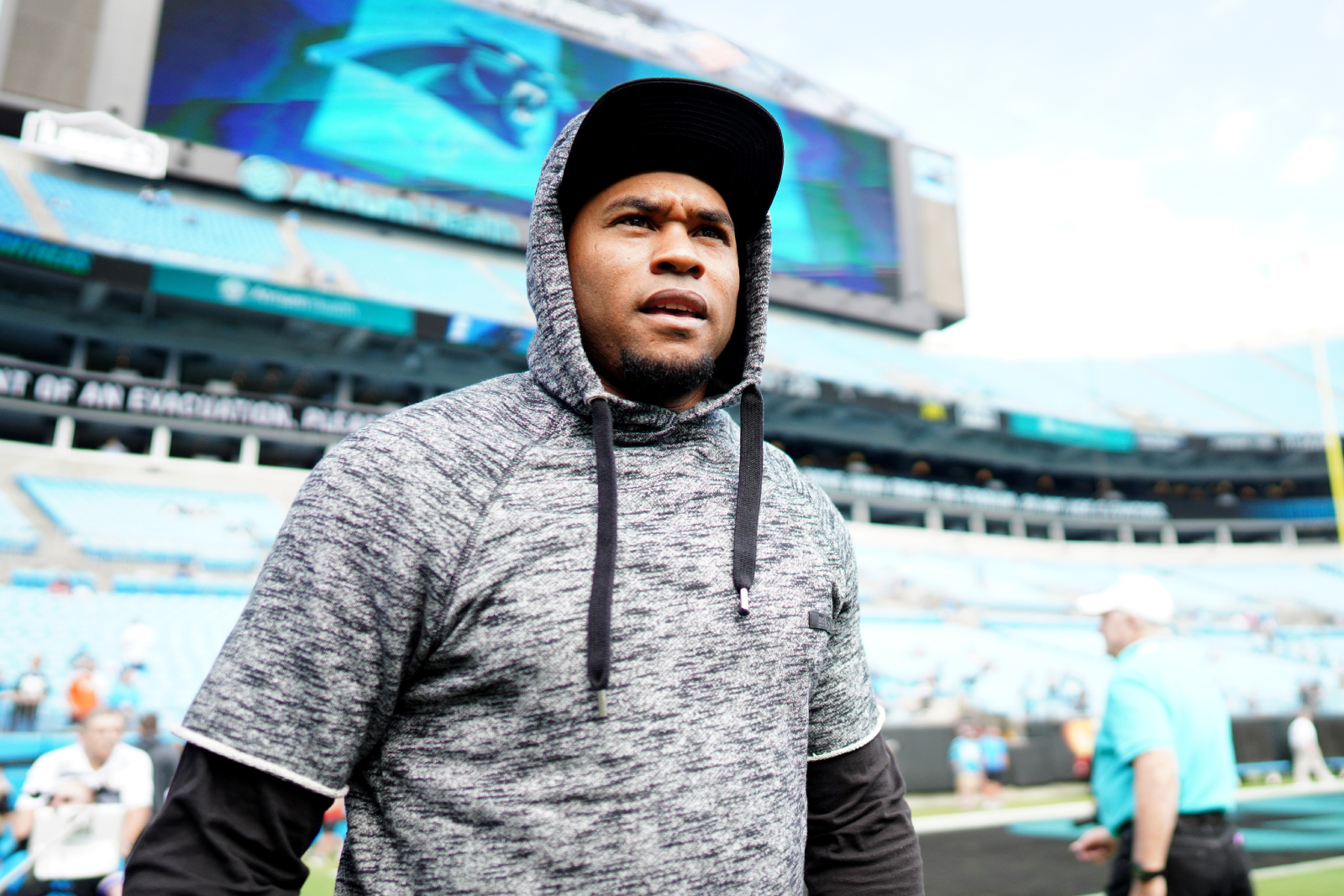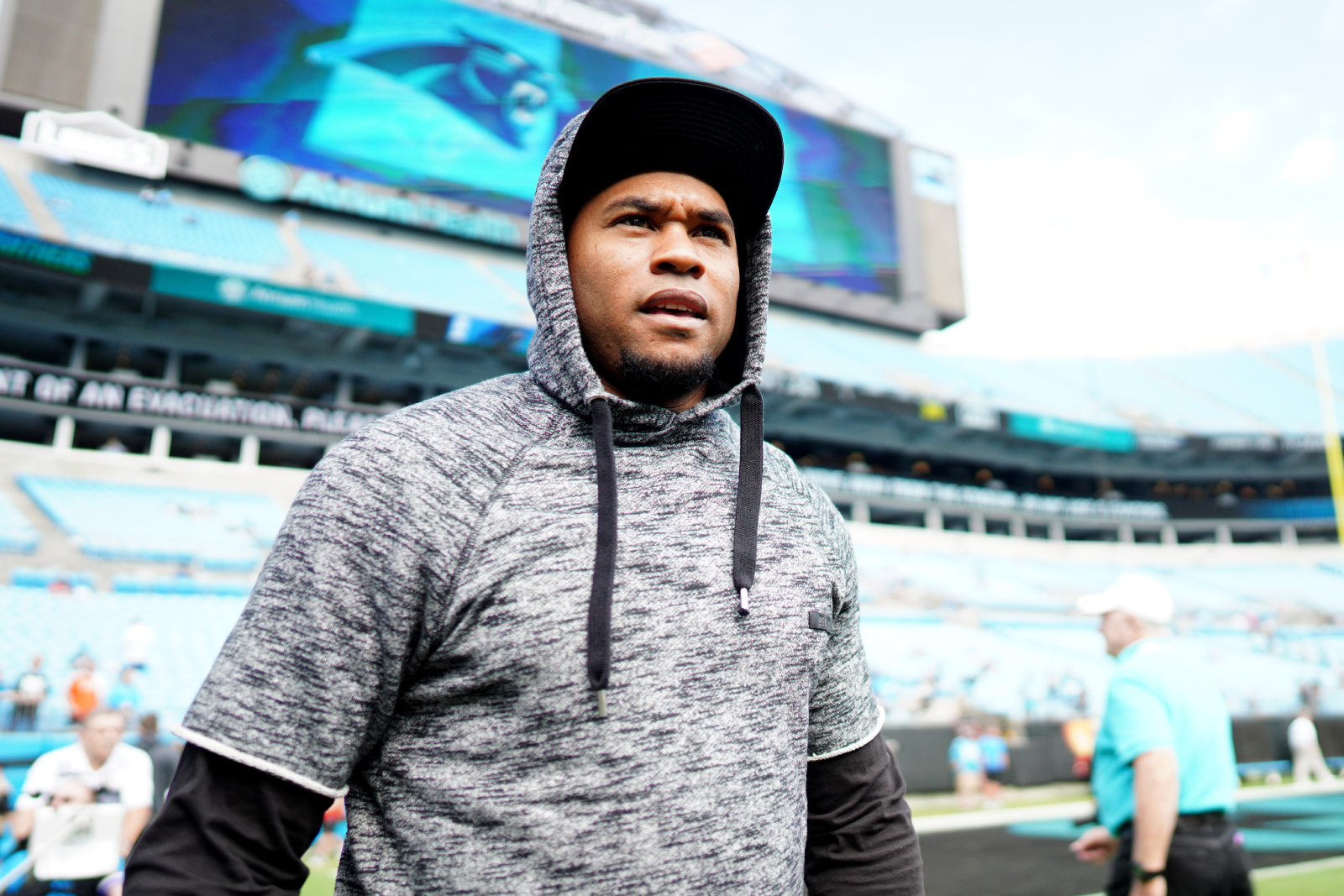 In a recent interview with WFNZ, Smith discussed current Panthers wide receiver Curtis Samuel.
According to The Charlotte Observer, Smith got asked about reports of Samuel having or not having a good camp, and what Samuel needs to do to get a new contract with the Panthers. Smith ultimately said that he needs to "get on the football field and learn what his groove is."
He also went on to say this.
"There are people who (said) I was just a returner, or people say, 'We were glad to get him out (of) here and Kelvin Benjamin will replace him,'" Smith said, according to The Charlotte Observer. "Well, he is parking cars right now, so hold your horses. Just understand, everybody learns differently. … Just let the young man play, learn the new system which everybody else has to learn, learn his new quarterback….Let him get his time to figure out where he fits in the new offense."
It might have just been a quick shot, but Smith certainly let us know how he felt about people thinking Benjamin would be his replacement. Benjamin went from a talented prospect to ultimately not even being on an NFL team in just a handful of seasons.
Stats courtesy of Pro Football Reference