Panthers vs Broncos: 5 Key Matchups Could Decide the Game
Winning in the National Football League is all about finding and exploiting matchup advantages. This is especially true when it comes to the Super Bowl, where we have seen several under-the-radar players dominate their individual matchups and take home MVP honors throughout the years.
In Super Bowl 50, the most widely discussed matchups revolve around the quarterbacks; Cam Newton of the Carolina Panthers, who is the odds-on favorite to take home MVP honors, and Peyton Manning of the Denver Broncos, who will likely play the final game of his legendary career. However, we believe that the following five matchups will be more integral in determining which team will hoist the Lombardi Trophy on Sunday night as Super Bowl 50 champions.
1. Josh Norman vs. Demaryius Thomas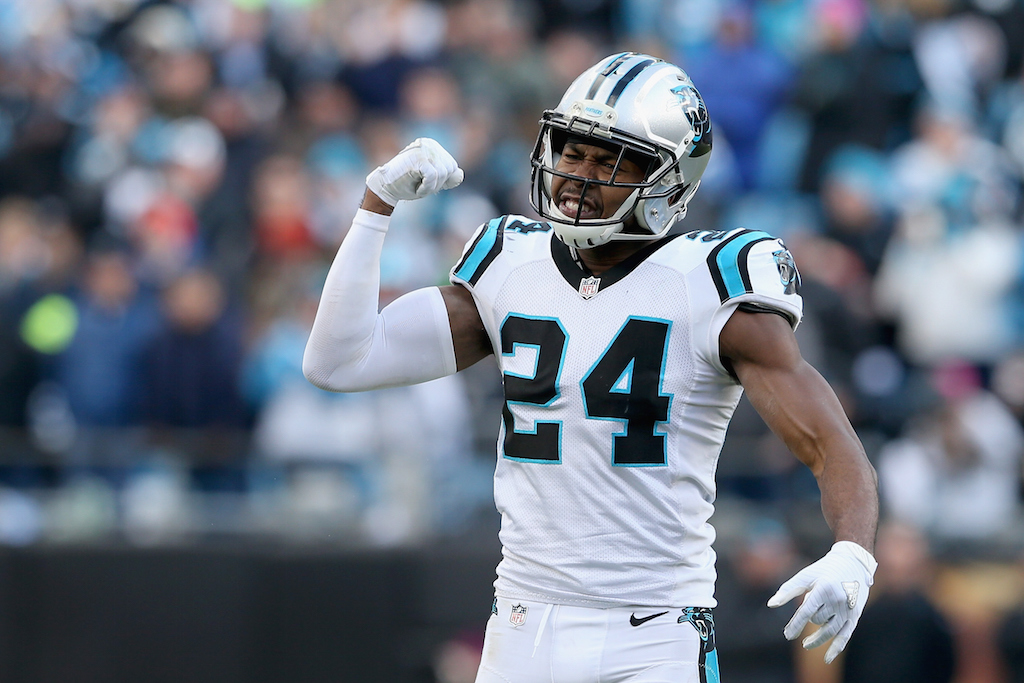 As evidenced by his place on the 2015 NFL All-Pro team, Josh Norman has officially emerged as one of the best cornerbacks in the game. He is also one of the best players in the business at getting under the skin of opposing wide receivers. Demaryius Thomas, on the other hand, is one of the most physically gifted wideouts in the league, and may also be the most mild-tempered player on either team's Super Bowl roster.
While we simply do not see Norman getting into Thomas's head, we could see him taking the 6-foot-3, 229-pound wide receiver out of the game. Conversely, we could also see Thomas running up and down the field against the Panthers secondary on Sunday night, much like Atlanta Falcons star Julio Jones did in Week 16. However, how this matchup ends up playing out will go a long way in determining the winner of Super Bowl 50.
2. Denver offensive line vs. Carolina defensive line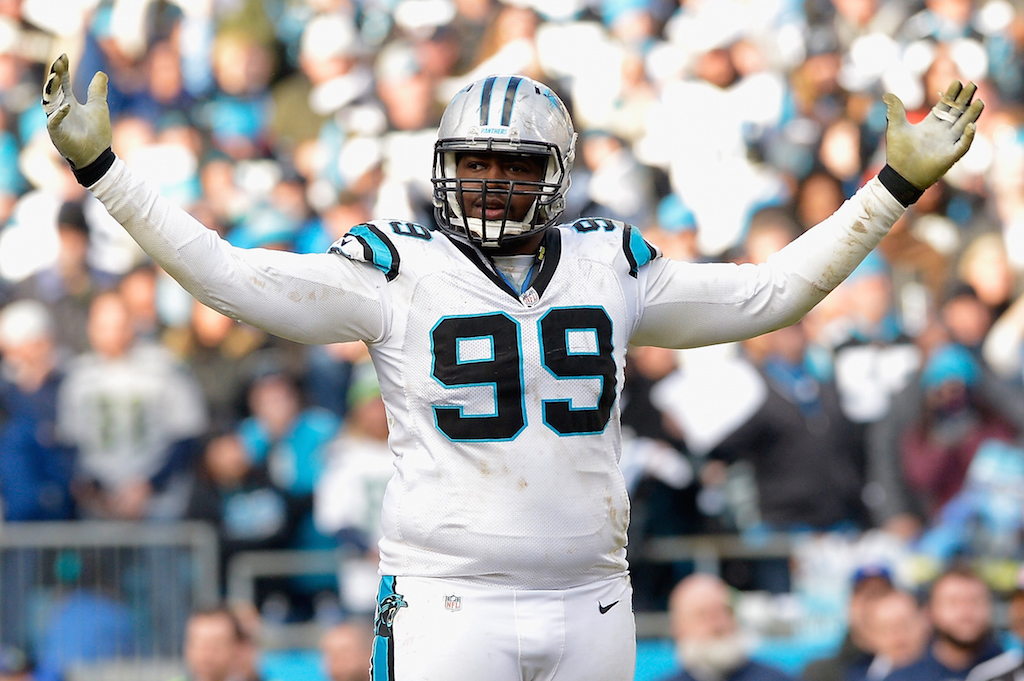 This is the matchup that we believe could ultimately decide whether this game is a blowout in Carolina's favor or a win for the Broncos. Long story short, Denver's offensive line has been a liability, and Carolina's defensive line, led by defensive tackle Kawann Short (pictured above), has been dominant all season. If the Broncos get pushed around and lose the battle at the line of scrimmage, they will likely add to their infamous history of getting destroyed on the game's biggest stage. If they can hold their own, however, we believe that they will bring home the third Super Bowl title in franchise history.
3. Greg Olsen vs. T.J. Ward and Chris Harris Jr.
Greg Olsen is Carolina' top pass-catching target and one of the most difficult players in the league to defend. He spends a lot of time working out of the slot, which makes him an incredibly tough matchup for opposing safeties. Likewise, his combination of size and speed present major issues for opposing cornerbacks. We expect the Broncos to use a combination of T.J. Ward, who is one of the most physical safeties in the game, and Chris Harris Jr., who is arguably the best slot corner in the league, on Olsen.
While it would be unreasonable to expect the Broncos to completely shut down Carolina's Pro Bowl tight end, their performance against New England Patriots tight end Rob Gronkowski proved that they are more than capable of defending the game's best tight ends. Don't be surprised if Denver opts to double-cover Olsen on most passing downs.
4. Denver pass rush vs. Carolina offensive line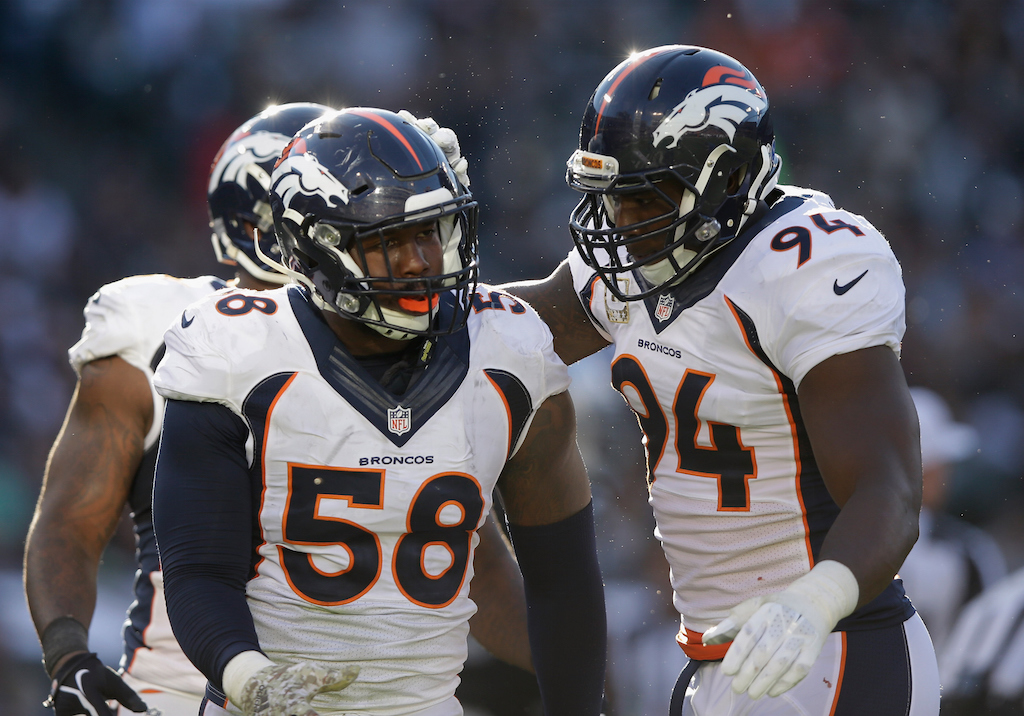 When it comes down to it, Denver's pass rush, led by outside linebackers Von Miller and DeMarcus Ware (pictured together above), is the reason they knocked off the New England Patriots in the AFC Championship Game. They will have their work cut out for them on Sunday night, though, as the Panthers' offensive line has allowed Cam Newton to have 2.85 seconds to throw-per-pass attempt, which is the eighth-best time to throw in the league.
On top of that, Newton is built like a thoroughbred horse, and his athletic ability makes him a threat to take off and run every time he drops back to pass. If Denver can keep Newton in the pocket while also getting consistent pressure on the soon-to-be-named 2015 NFL MVP, they will likely force him into making critical mistakes — something that Newton has avoided all season.
5. Owen Daniels vs. Kurt Coleman
Greg Olsen may be the tight end who is garnering most of the media attention heading into the game, but it could ultimately be Owen Daniels who has the bigger impact on the outcome of the game. Our guess is that Carolina will opt to use Kurt Coleman, a play-making safety, to defend Daniels, who is coming off of a two-touchdown performance in the AFC Championship Game. If Daniels can continue to be an impact player for the Broncos offense the way he has been for the second half of the 2015 season, Denver's offense will likely exceed most people's expectations on Sunday night.
Statistics courtesy of Pro-Football-Reference.com.