Panthers vs Broncos: 7 Celebrities Who Support These Teams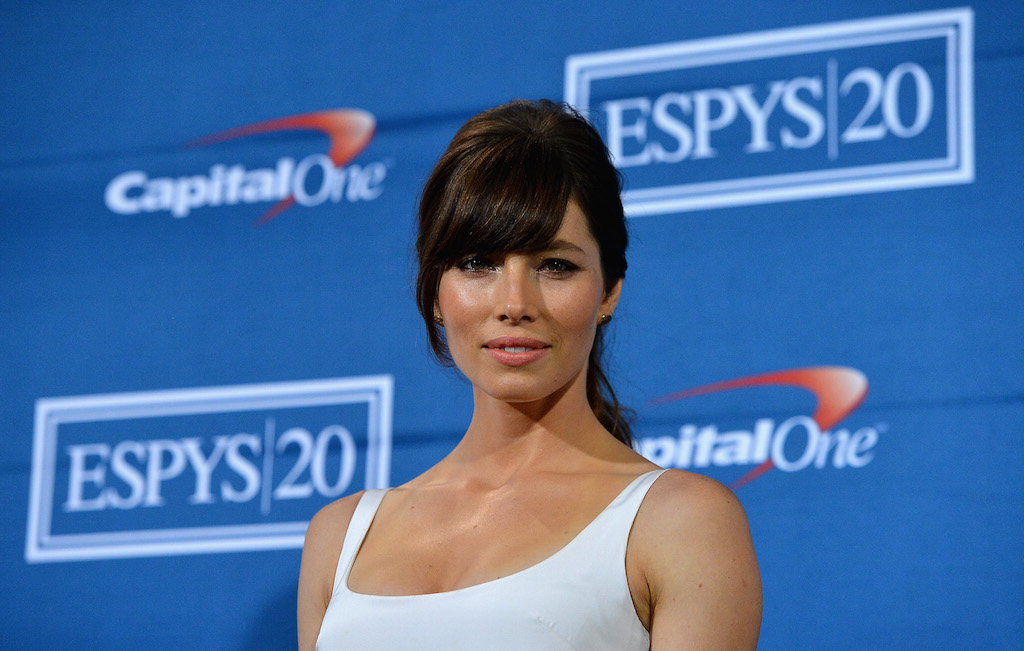 After a hard-fought 2015 season, the Carolina Panthers and the Denver Broncos will finally take the field in Super Bowl 50 with a chance at immorality on the line. If you're a fan who loves it when the top two teams square off on the biggest stage, then this is the game for you. Not only will this grudge match determine which team wears the crown in the NFL, but it will go a long way toward defining the legacy of one of the game's greatest players.
We couldn't be more excited to see how it all plays out. And we're not alone. In case you didn't know, when it comes to celebrating the awesomeness of NFL football, celebrity fans are no different than anyone else. Fame and fortune play no part in the love of one's favorite team. And that is the way it should be. Therefore, when February 7 rolls around, and the stage is set for the game's ultimate battle, you better believe these seven well-known figures will be geared up and ready to show nothing but love for their Super Bowl 50 teams.
Carolina Panthers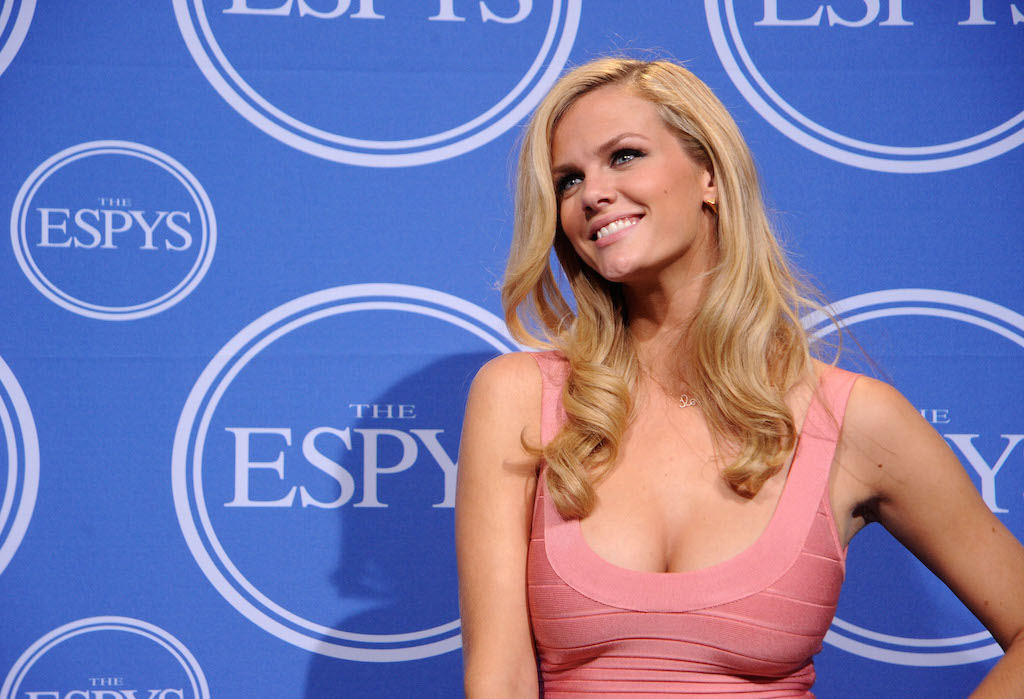 1. Brooklyn Decker
Brooklyn Decker is much more than just a model/actress (Just Go with It and Battleship) and the better half of former tennis star Andy Roddick. Having grown up in Charlotte, she is also a die-hard Panthers fan. And she doesn't just rock the gear, she really knows her stuff. When asked how she thought the Panthers would fare in 2014, Decker had this to say:
I think we have a really strong defense, I think maybe even stronger this year.  I'm hoping we do better than last year, I think Cam is maturing. I think coming off surgeries and injuries he is hopefully back to normal. I feel like, I'm hoping that we're going to be stronger than last year. I think someone predicted us to go 12 and 4. So I don't know, I'm hoping better than last year. I'm saying they're going to the Super Bowl and going to win, but that's against my better judgement.
The Panthers didn't come through for Decker last season. Maybe they will at Super Bowl 50.
2. John Isner
If you're not a big tennis fan, then you're probably unfamiliar with John Isner. No matter. But just so you know, Isner is the No. 12-ranked player in the world (and highest-ranked American male singles player on the planet) with a rocket serve that is sure to put you in your place. Oh, and he also loves the Carolina Panthers. Whether Isner is supporting his team on Twitter or spreading his fandom throughout the tennis community, you better believe he will be amped up for Super Bowl Sunday. If Isner has his way, the Panthers will come up aces.
3. Stephen Curry
When he's not drilling threes or attempting to help the Golden State Warriors rewrite the NBA record books, reigning MVP Stephen Curry is letting the world know how much he supports the Carolina Panthers. His kicks tell you all you need to know about a superstar who grew up in Charlotte (his dad, Dell Curry, starred for the Hornets), played his college ball at Davidson, and has become good friends with quarterback Cam Newton. One would have to believe that the Chef hopes his favorite NFL team does some cooking of their own at Super Bowl 50.
Denver Broncos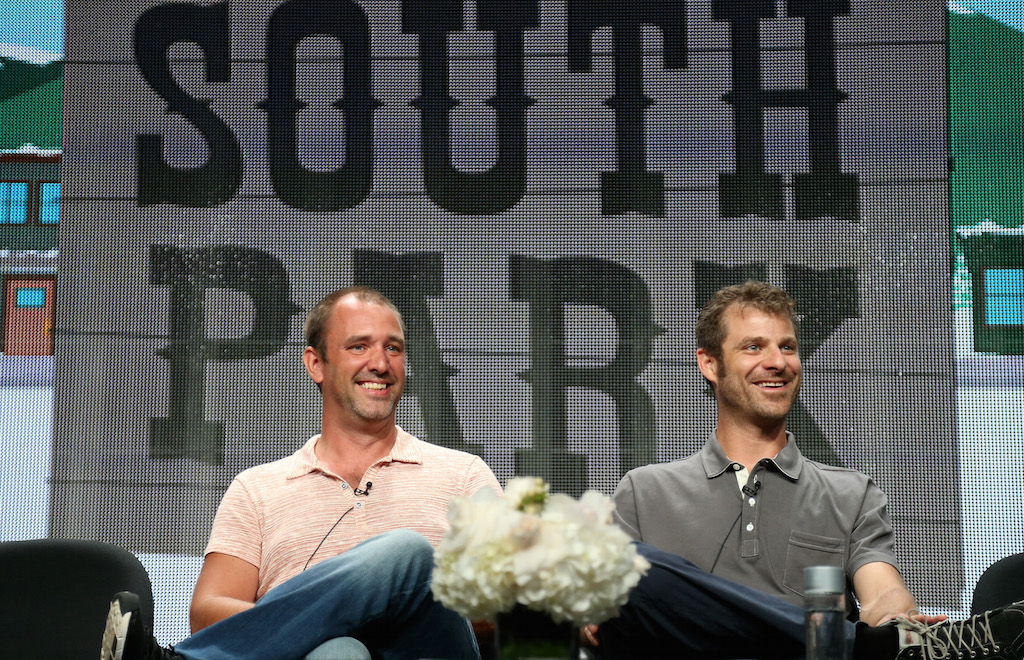 4. Trey Parker & Matt Stone
Like two of our favorite celebrities from last year's game, Trey Parker (above left) and Matt Stone (above right) come as a package deal. You may know these two as the comedic geniuses behind the hit animated TV series South Park and the Tony Award-winning musical Book of Mormon, but we know them as a couple of dudes who grew up in Denver and rooted for the Broncos in the good times and bad. And in case you were unaware, they played a crucial role in helping John Elway win his first of two career Super Bowls. To this day, they're still waiting for a "thank you."
5. Jessica Biel
To say Jessica Biel has a lot going for her would be an understatement. But you shouldn't look at her as just a movie star (Valentine's Day, New Year's Eve, and Total Recall) and the wife of former NSYNC member Justin Timberlake. No, she is a major Denver Broncos fan. Here's to hoping that the AFC champs have better luck than they did the last time Biel tweeted about them being in the Super Bowl. That did not end well for anyone. Unless, of course, you're from Seattle.
6. Don Cheadle
House of Lies star, Don Cheadle, is all about the Denver Broncos. Whether he's tweeting about his squad or talking them up on NFL Total Access, there is no doubt who he will root be rooting for come February 7. Plus, it can't be just a coincidence that he and Peyton Manning share a Marvel connection. They were both born for Iron Man.
7. Kate Hudson
We could tell you how much Kate Hudson loves the Denver Broncos. But when the actress — best known for her captivating performance in Almost Famous — recently went on "Today" to promote her new film, Kung Fu Panda 3, she pretty much did that for us by sporting a temporary "Broncos" tattoo and saying the following: "I'm a big Peyton Manning fan, and I grew up in Colorado. So when Peyton Manning found his way at the Broncos our whole family was just like, 'Ahhhh.'" One guess as to what she'll be doing on Super Bowl Sunday.