Past and Present Photos of Athletes Who Changed the Course of Sports History
Throughout U.S. history, athletes have made waves of change: Unbelievable records, breaking gender and race barriers, defeating teams they never thought possible, and more. In more than 100 years, there have been numerous athletes whose accomplishments shaped or changed sports history. Here's a look at some of the most memorable figures in sports.
April 23, 1902: Luis Miguel Castro becomes first Hispanic baseball player to make MLB debut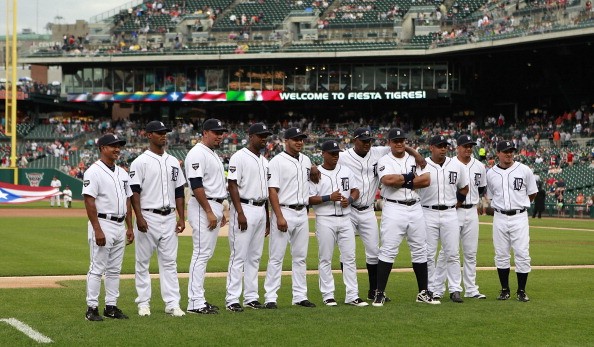 In 1902, major league baseball was still getting on its feet and the American League was just starting out. But about a year and a half before the first World Series was played, Luis Miguel Castro became the first Hispanic player to make his MLB debut. Castro moved from Colombia to the United States when he was eight years old. He eventually played baseball for Manhattan College before singing with the Philadelphia Athletics.
Next: This player stepped on the baseball scene to break another barrier. 
April 15, 1947: Jackie Robinson becomes first black baseball player to make MLB debut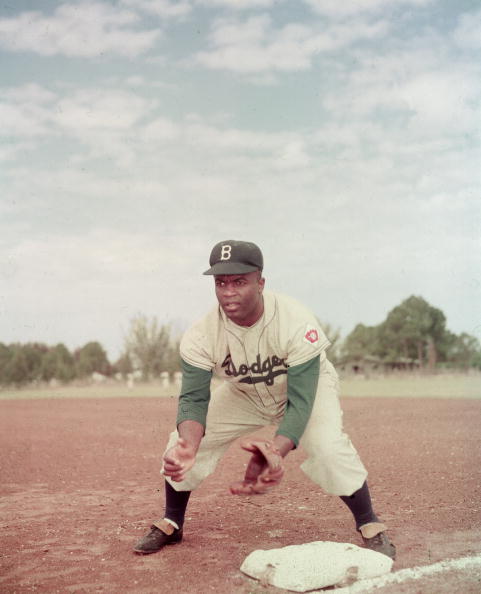 Blurring the lines of race even more was Jackie Robinson, who became the first black baseball player to make his MLB debut. (He played for the Brooklyn Dodgers.) It wasn't until more than 40 years after the first World Series that a black baseball player finally debuted, but Robinson changed the course of MLB history. He eventually became the Dodgers' highest-paid player and retired with 1,518 hits and 137 home runs.
Next: In the mid-20th century, race barriers were broken in other sports, too. 
July 6, 1957: Althea Gibson becomes first black tennis player to win Wimbledon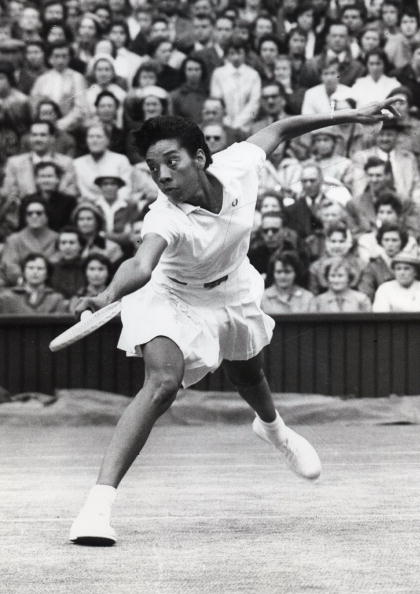 Race was a huge issue in sports for the better part of the 20th century, and plenty of historic moments stem from breaking those barriers. In 1957, Althea Gibson, a black female, became the first black tennis player to win Wimbledon. She was also the first black player to compete in the U.S. Open (in 1950), and won the women's doubles championship on the same day she won Wimbledon. At the French Open in 1956, she became the first black player to win a Grand Slam.
Next: Basketball has never seen another record like this. 
March 2, 1962: Wilt Chamberlain scores 100 points in a single NBA game, setting a record that remains unmatched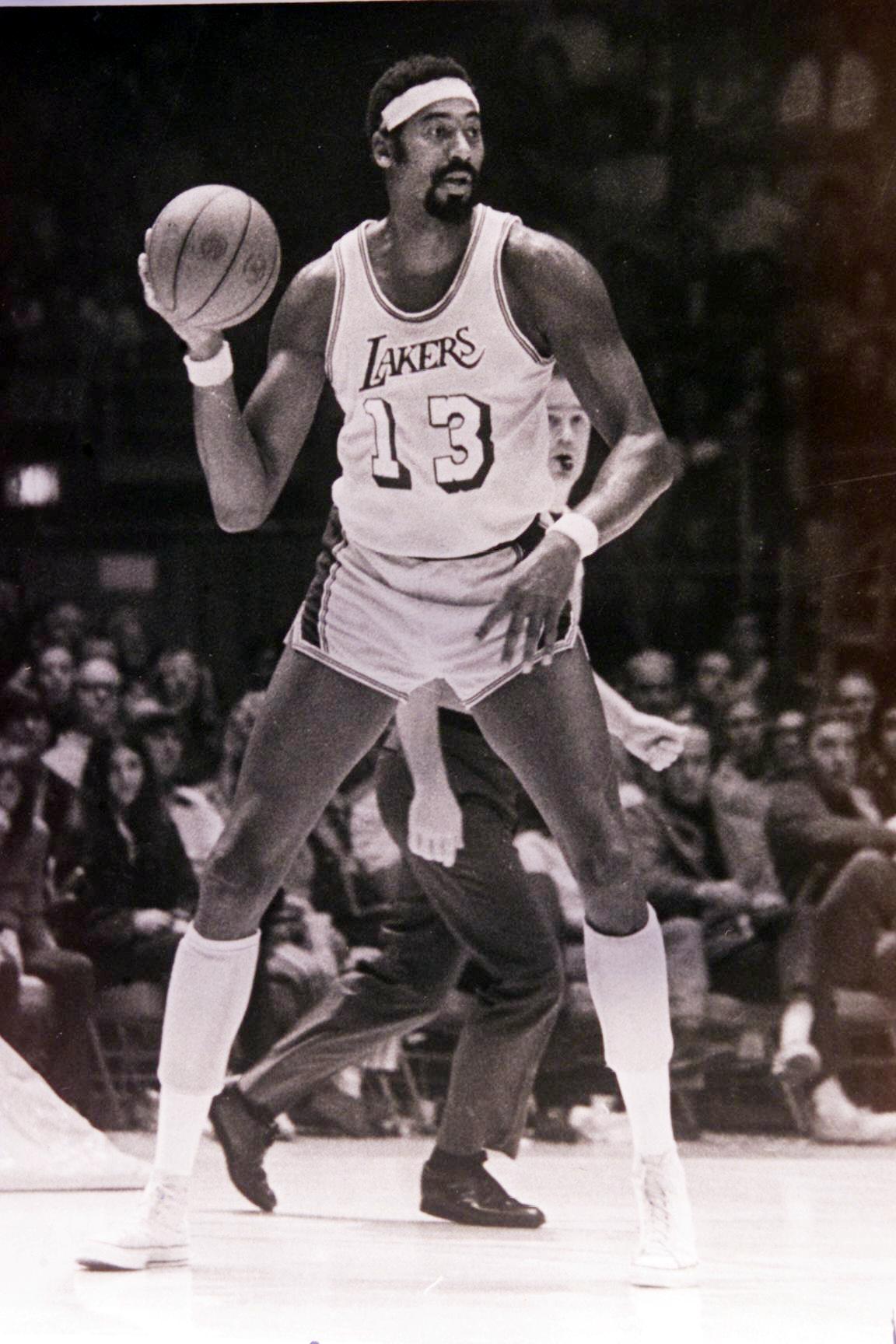 There have only been four players to score 60 or more points in a single NBA game, and Wilt Chamberlain beats them all. In 1962, Chamberlain scored 100 points for the Philadelphia Warriors in a game against the New York Knicks. He'd scored 41 points in the first half, then 69 by the third quarter. Eventually, the team kept feeding the ball to Chamberlain, and he finished off with a solid 100 points — a record nobody has even come close to beating.
Next: This Japanese baseball player set the stage for future Asian ball players. 
September 1, 1964: Masanori "Mashi" Murakami becomes first Japanese baseball player to make MLB debut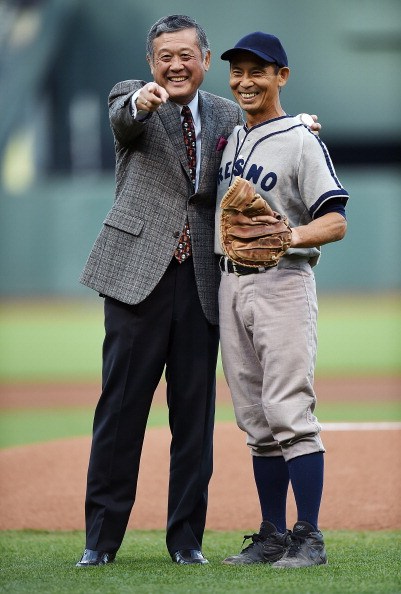 In another monumental moment that defied racial barriers, Masanori "Mashi" Murakami made his MLB debut in 1964. He made history as a reliever for the San Francisco Giants. They lost the game to the New York Mets, but Mashi didn't give up any runs. Mashi nearly declined a contract with a Japanese baseball team, but the coach told him he'd be sent to the United States if he signed. "That changed my mind," Mashi said in an interview. He set the stage for future Asian baseball players in the MLB, and today, more than 60 players from Japan are in the league.
Next: This famous tennis match turned men's tennis on its head. 
September 20, 1973: Billie Jean King defeats Bobby Riggs in the 'Battle of the Sexes' tennis match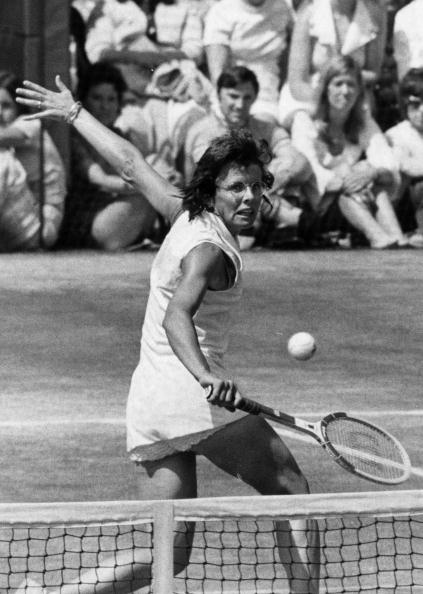 Bobby Riggs was a former No. 1 tennis player when he challenged Billie Jean King to a "Battle of the Sexes" match. King won the match and gained respect for women in sports for decades to come. Riggs claimed the women's game was so inferior to the men's that even a then-55-year-old like him could beat any young woman. King accepted a match invitation with a $100,000 prize and put Riggs in his place while simultaneously putting women on the map in the world of sports.
Next: A famous boxing match defined this boxer's career. 
October 30, 1974: Muhammad Ali defeats George Foreman in a boxing match dubbed "The Rumble in the Jungle," securing the heavyweight title and setting a heavyweight record
Muhammad Ali is a household name, and his boxing match against George Foreman secured him the heavyweight title for the second time. It also made him one of the greatest boxers in history. Ali wanted to break international barriers with the match and said he wanted to establish a relationship between American blacks and Africans. "The fight was about racial problems, Vietnam, all of that," he wrote in a letter.
Next: This Olympic team had one of the best games in sports history, analysts say. 
February 22, 1980: The 'Miracle on Ice' occurs as the U.S. Men's Olympic hockey team defeats the Soviets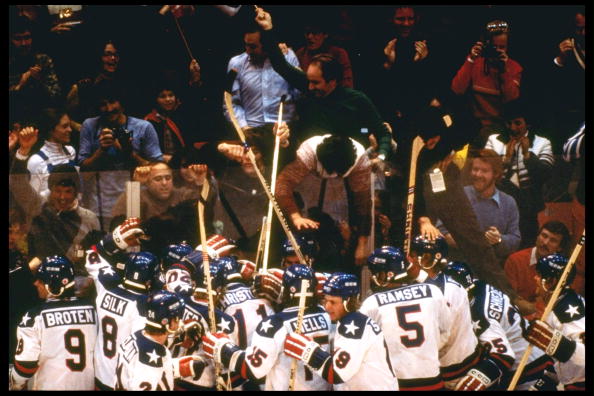 Dubbed the top sports moment of the 20th century, the U.S. Men's Olympic hockey team did not disappoint in their match against the Soviet Union in Lake Placid in 1980. The Soviet Union was thought to be a shoo in for gold, but the U.S. gave them a run for their money during an epic ice hockey game that will forever go down in history. The Soviets led 3-2 after the second period, and the U.S. came back to defeat them 4-3. Sportscaster Al Michaels finished the game by saying, "Do you believe in miracles? Yes!" The team went on to defeat Finland and win the gold.
Next: This hockey player is widely regarded as the greatest player of all time. 
March 28, 1982: Wayne Gretzky scores 92nd goal of the season, setting a record that many analysts think will never be broken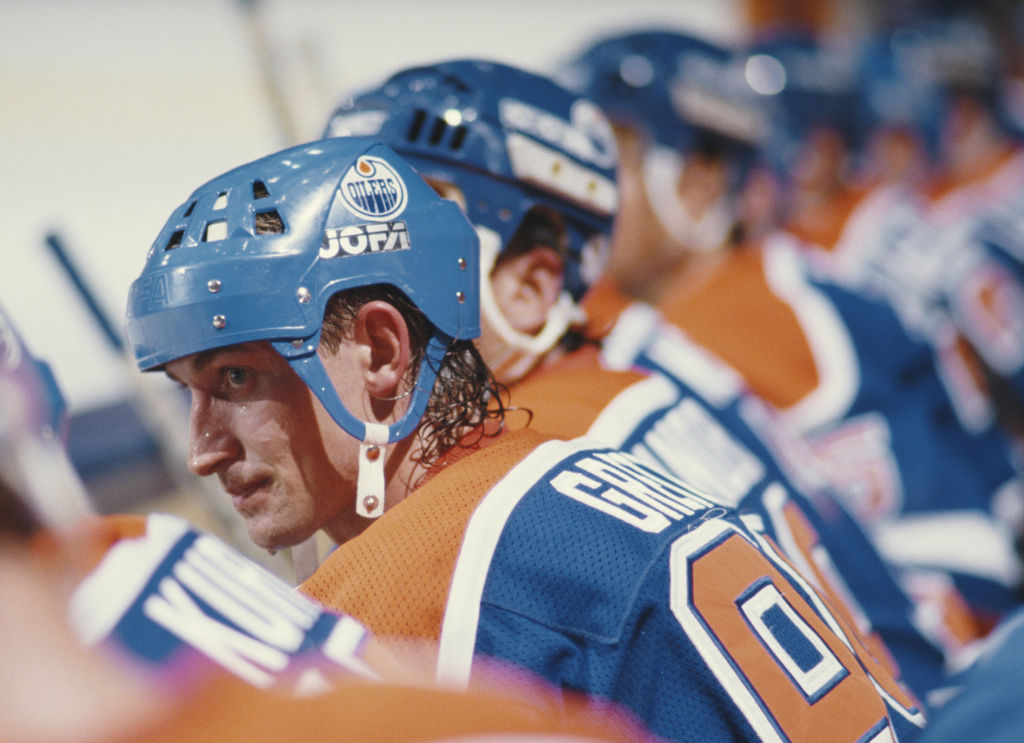 Wayne Gretzky is arguably the greatest hockey player of all time. And in 1982, he finished the season with a record-breaking 92 goals — a feat no other player has come close to today. Gretzky set several records during his career, including most assists in a season (163), most professional goals in a career (1,072), most assists in a career (1,963), most Hart trophies in a career (9) — and the list goes on. Needless to say, hockey has never seen another Gretzky.
Next: This boxing match redefined safety in the sport. 
November 13, 1982: Boxer Kim Duk-Koo dies after a boxing match, changing boxing rules forever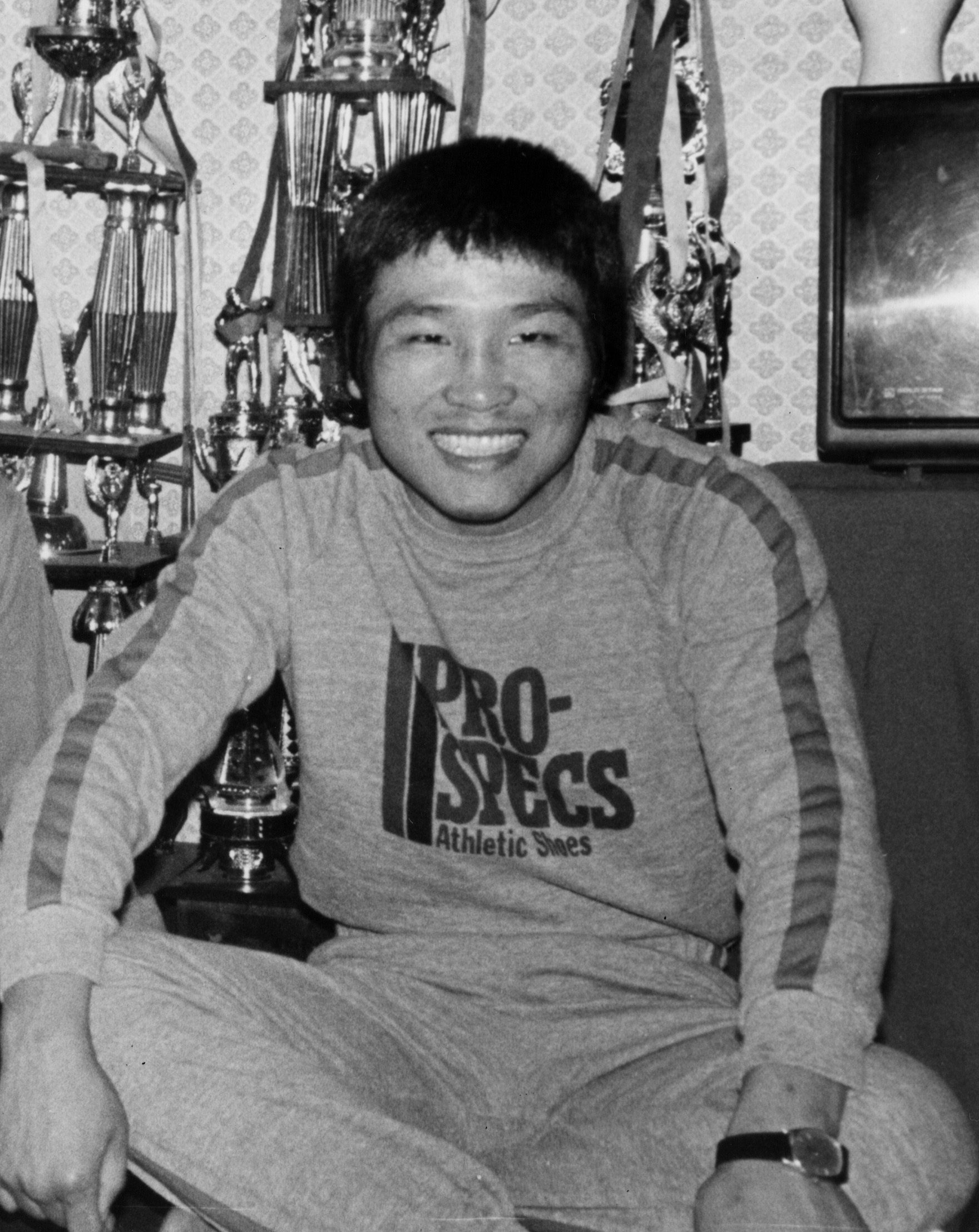 Kim Duk-koo and Ray Mancini duked it out during a world championship boxing match, which was supposed to be 15 rounds. At the beginning of the 14th round, though, Mancini sent a punch that turned the world of boxing on its head. Kim was badly hurt and went to the hospital where it was discovered he had a blood clot in the brain. He went in for emergency surgery but fell into a coma and died four days later. The aftermath of the fight came with new rules. The reduction of championship rounds from 15 to 12, the introduction of the standing eight-count, and more in-depth medical testing was all a result of the fight.
Next: This basketball player became an advocate for one of the most stigmatized diseases in the world. 
November 7, 1991: Magic Johnson announces he's HIV positive, shedding light on the seriousness of AIDS and going on to become a prominent AIDS spokesperson
In the 20th century, HIV/AIDS had the reputation of being a disease only popular among Caucasian homosexuals. So when Magic Johnson announced he was HIV positive, it sent shockwaves through the NBA — and the country. But Johnson's diagnosis was the beginning of a major awareness campaign for the disease. He served as a spokesperson for AIDS and continues today to do charitable work to bring donations and awareness to the disease.
Next: The Tampa Bay Lightning once created serious buzz over their choice of goalie. 
September 23, 1992: Manon Rheaume becomes the first female to ever play in the NHL — or any of the four major male-dominated American sports leagues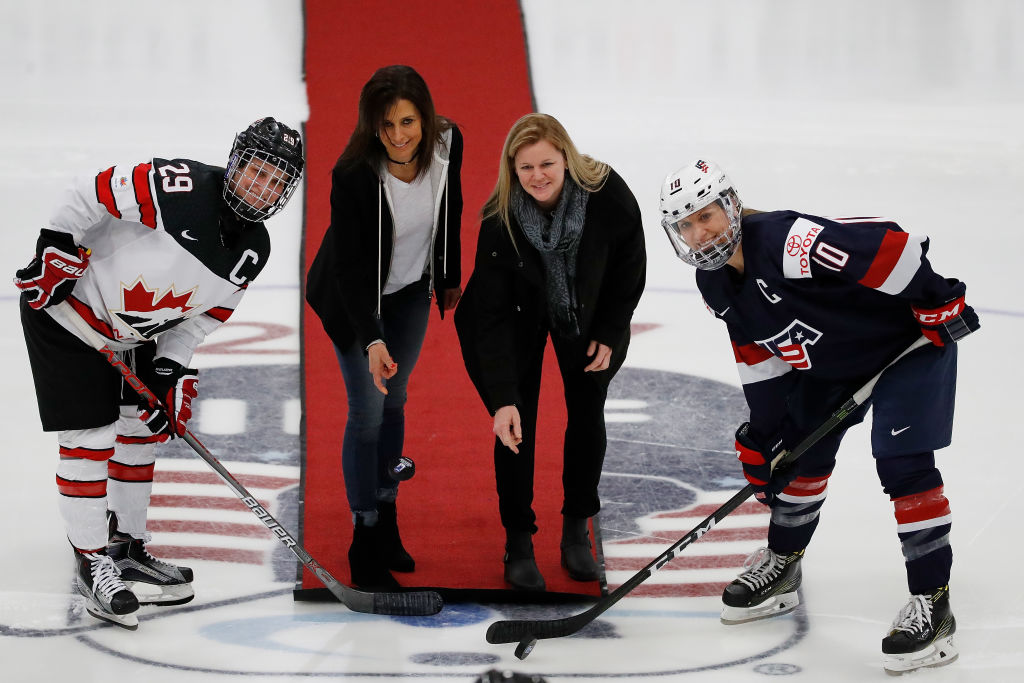 In 1992, the Tampa Bay Lightning general manager Phil Esposito liked what he saw in goalie Manon Rheaume. But then, he realized she was a girl. And instead of turning her away, he gave her a shot with the team. Rheaume played in a pre-season game for the Tampa Bay Lightning on September 23, 1992, and became the first female to ever play in a major North American professional sports league. She inspired many other female athletes, especially hockey players, and her name hasn't been forgotten.
Next: This world-renowned golfer stepped on the scene in a powerful way. 
April 13, 1997: At 21 years old, Tiger Woods becomes the youngest man — and first black man — to ever win a U.S. Masters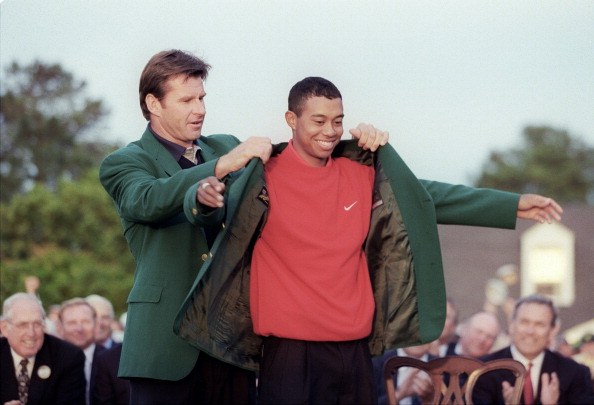 You almost had to see it to believe it. Tiger Woods was so young; it was hard to imagine him winning one of the most prestigious golf competitions in the world. Not only was he the youngest man to ever do it, but he was the youngest black man, which broke racial barriers in golf. Woods has gone on to be one of the greatest golfers of all time. Despite a cheating scandal in 2010, he has returned to the sport and will forever be a household name.
Next: Tragedy at a NASCAR race reshaped the league's safety rules. 
February 18, 2001: Dale Earnhardt dies on the last lap of the Daytona 500, sparking a safety revolution in the sport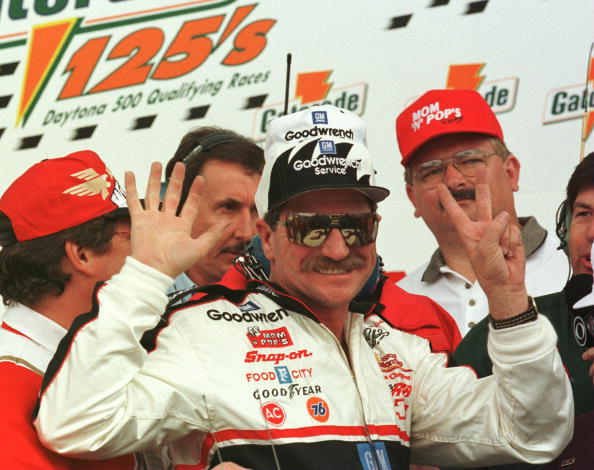 NASCAR was once a sport that came with a lot of danger. But the silver lining in Dale Earnhardt's tragic 2001 death was this: New safety rules, and no deaths since. Earnhardt was on the fourth turn of the last lap when Sterling Marlin bumped his car and sent Earnhardt into the wall — he died on impact. It was dubbed NASCAR's darkest day; Earnhardt was widely regarded as the greatest driver of all time. But new safety regulations resulted from Earnhardt's death, such as six-point seat belts and full-face helmets, and since 2001, no other NASCAR driver has died during a race.
Next: Dunking was unheard of in women's basketball — until now. 
July 30, 2002: Lisa Leslie becomes the first WNBA player to dunk during a game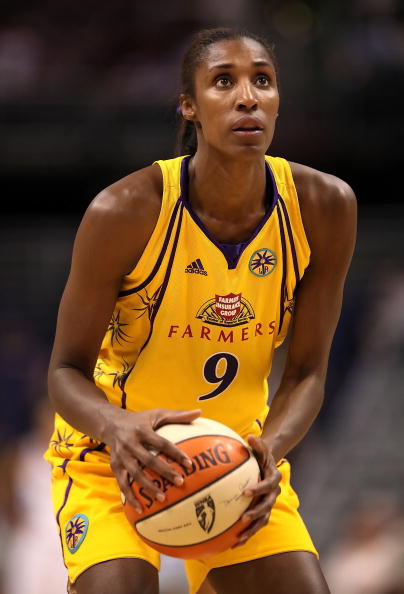 In 2002, Lisa Leslie proved that women really can do anything men can. Prior to July 30, dunking in the women's professional league was unheard of. But Leslie ended that drought when she got the perfect opportunity to dunk less than five minutes before the end of the first half of the Los Angeles Sparks game versus Miami Sol. A few other women had discussed eventually dunking in the league, but Leslie was the first to do it. She set the stage and proved women can be on the same level as men.
Next: This hockey goalie inspired a new rule — all because of his immense skill. 
September 15, 2005: Martin Brodeur inspires the 'Brodeur Rule' to crack down on goalie puckhandling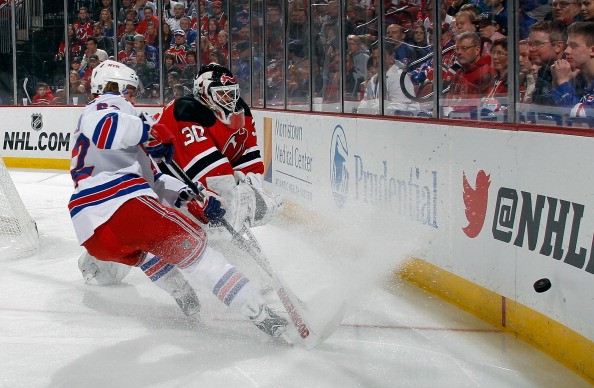 Martin Brodeur was not happy about the rule that was nicknamed after him. Brodeur is arguably the greatest goalie of all time, and he had puckhandling skills like no one else. But the NHL deemed it an unfair advantage and created a rule that stated no goalie could handle the puck outside the designated lines beyond the net — today, the area is referred to as the trapezoid. Brodeur was frustrated, but the rule has been in place ever since — and everyone knows it was because of his talent.
Next: This MLB player made a name for himself by setting an unsurpassable home run record.
September 5, 2007: Barry Bonds hits his last MLB home run, No. 762 — the most home runs of all time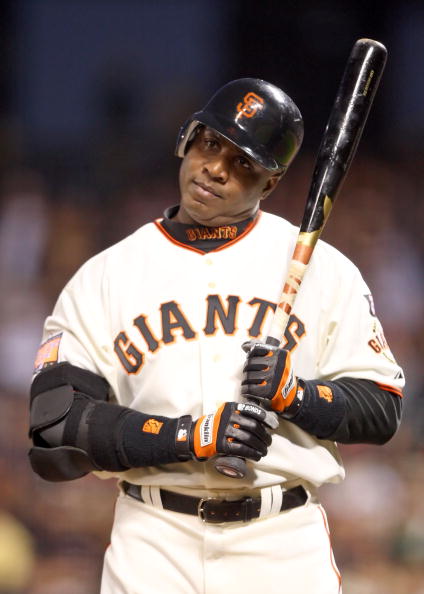 Barry Bonds' 762nd home run was controversial because nobody was sure the ball that was recovered was actually the ball that was hit. Plus, a fan reached over the wall to catch the ball, so it technically should not have counted as a home run. The fan ended up having to take a lie-detector test to prove he had the actual ball. (Many thought it had been confused for a practice ball.) Either way, the home run ended up being Bonds' last, and Bonds still holds the record for the most home runs of all time.
Next: You may know her for MMA, but this accomplishment kickstarted her fame. 
August 14, 2008: Ronda Rousey becomes the first American woman to medal in judo at the Olympics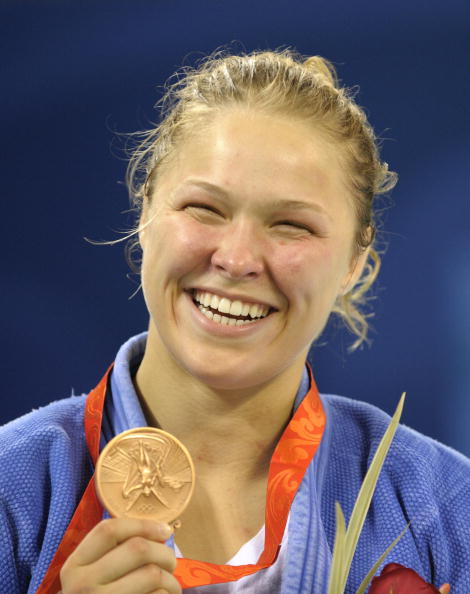 Ronda Rousey has become a familiar name in recent years, but she actually set a record a decade ago when she became the first American woman to medal in judo at the Olympics; she won bronze. Since the Olympics, Rousey has made a name for herself in MMA and judo. A 2015 ESPN poll named Rousey the best female athlete of all time. Rousey has used her fame to inspire other females in sports.
Next: Nobody had seen an athlete quite like this until the 2008 Olympics. 
August 17, 2008: Michael Phelps sets the world record for most gold medals in a single Olympics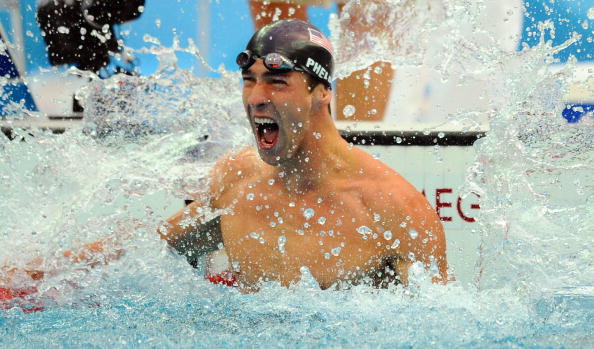 Michael Phelps is a name nobody will ever forget. He is considered the greatest swimmer of all time, and that's in large part due to winning eight gold medals at the 2008 Olympics, which set the world record for the most gold medals in a single Olympics. Since then, nobody has beaten Phelps, who was just 23 years old at the time. In total, Phelps has 28 medals.
Next: This NFL player's suicide started a big conversation. 
February 17, 2011: Former NFL player David Duerson commits suicide, requesting his brain be donated to CTE research and further sparking the football safety debate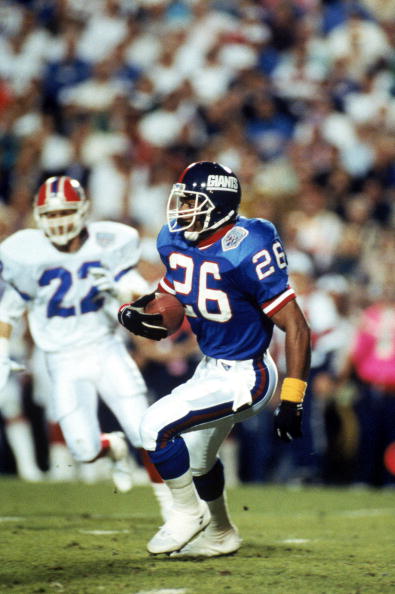 Football safety had long been a concern in the NFL, but it was often overlooked. But when former NFL player Dave Duerson committed suicide and requested his brain be studied for CTE, it reopened the discussion about how safe the NFL actually is. And in 2017, a study revealed that 87% of football players whose brains were examined after death were found to have CTE. It's made parents and players alike wary about the sport's lasting effects.
Next: This college basketball coach was one of the greatest in history. 
April 18, 2012: Pat Summitt announces retirement as head coach of Tennessee Lady Volunteers basketball — Summitt holds the record for most NCAA wins by a single coach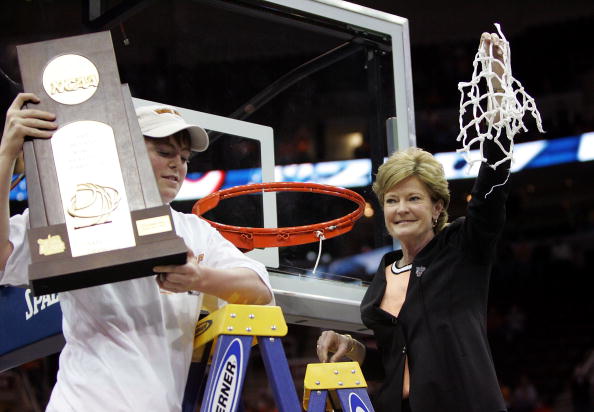 Pat Summitt's retirement signaled the end of an era. The basketball coach is the winningest coach in NCAA history (1,098 wins), between both male and female, and had coached 1,306 games by the time she retired. But in 2011, she was diagnosed with early onset Alzheimer's and resigned from coaching. She died in 2016, and a foundation was created, the Pat Summitt Foundation, to help find a cure for Alzheimer's.
Next: One of the biggest gender barriers in sports was broken at the start of this NFL season. 
August 9, 2012: Shannon Eastin becomes the first female referee to ever officiate a NFL game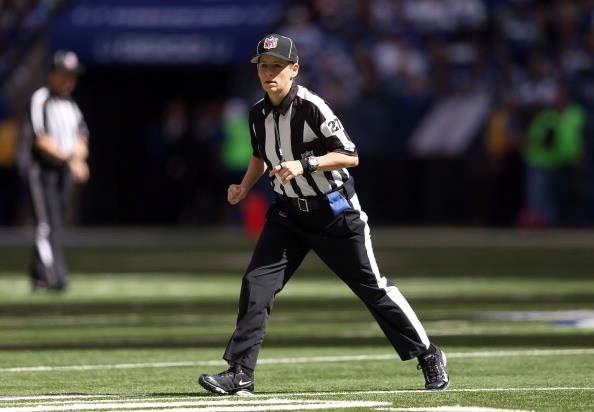 In a move that broke gender barriers in the NFL, Shannon Eastin became the first female referee to officiate a NFL game in August 2012. In 2012, regular officials were in a lockout with the NFL, so replacement officials had to be hired. This gave Eastin the opportunity to officiate a game. On August 9, she made her debut during a preseason game between the San Diego Chargers and Greenbay Packers. Then, on September 8, 2012, she officiated her first official NFL game between the Detroit Lions and the Los Angeles Rams.
Next: This athlete's doping violations were one of the biggest scandals in sports. 
August 24, 2012: Lance Armstrong is banned from cycling for life for doping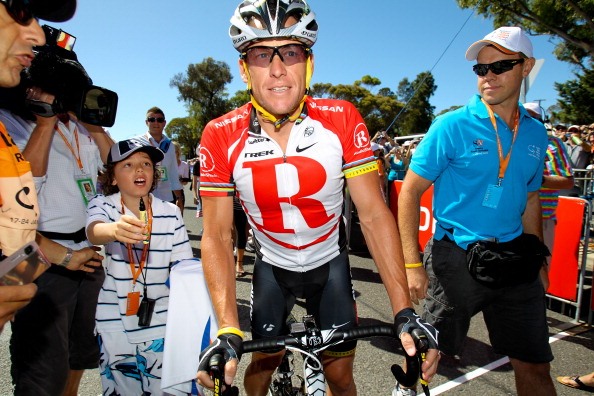 In an event that shocked cycling fans around the world, Lance Armstrong was caught doping and banned from cycling for life, and all of his titles from August 1, 1998 and forward were stripped. Doping is the use of illegal substances to increase athletic performance. When Armstrong was found out, he chose not to move forward with a repeal. The scandal opened the door to a bigger conversation about doping and illegal substances and left a permanent mark on the cycling world.
Next: This woman set broke a gender barrier in NASCAR. 
February 24, 2013: Danica Patrick becomes the first female NASCAR driver to win the Daytona 500 pole position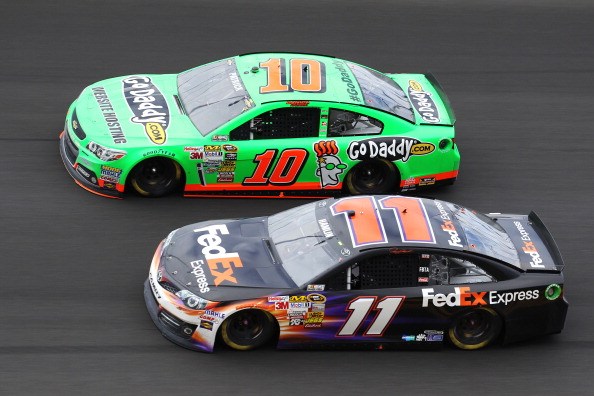 Danica Patrick wasn't the first female in racing, but she definitely opened the door for other racing females in the 2000s by joining NASCAR. And in 2013, she became the first-ever female to win the pole position (starting first place) at the Daytona 500. Daytona is the first race of the season and has the most attention around it, so for a female to win the pole was a great victory for females in the sport. Although Patrick didn't win the race, she still surpassed a milestone in racing.
Next: This NFL player made history by just being himself. 
May 10, 2014: Michael Sam becomes the first openly gay NFL player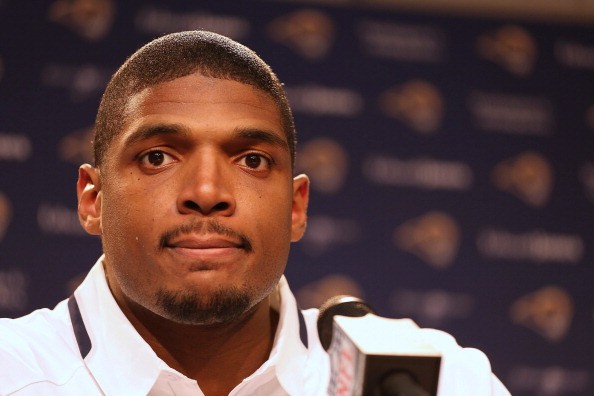 This day marked a big day in football. Michael Sam was drafted to the St. Louis Rams to become the first openly gay player to be drafted by a NFL team. He was a former Missouri defensive end, and he had only come out publicly in February. Sam celebrated the draft by kissing his boyfriend, which went viral. It was a big social step in the world of sports, and Sam thanked the Rams and the city of St. Louis for accepting him.
Next: This Sports Illustrated cover made history thanks to one Little Leaguer. 
August 25, 2014: Mo'ne Davis becomes the first Little Leaguer ever featured on the cover of Sports Illustrated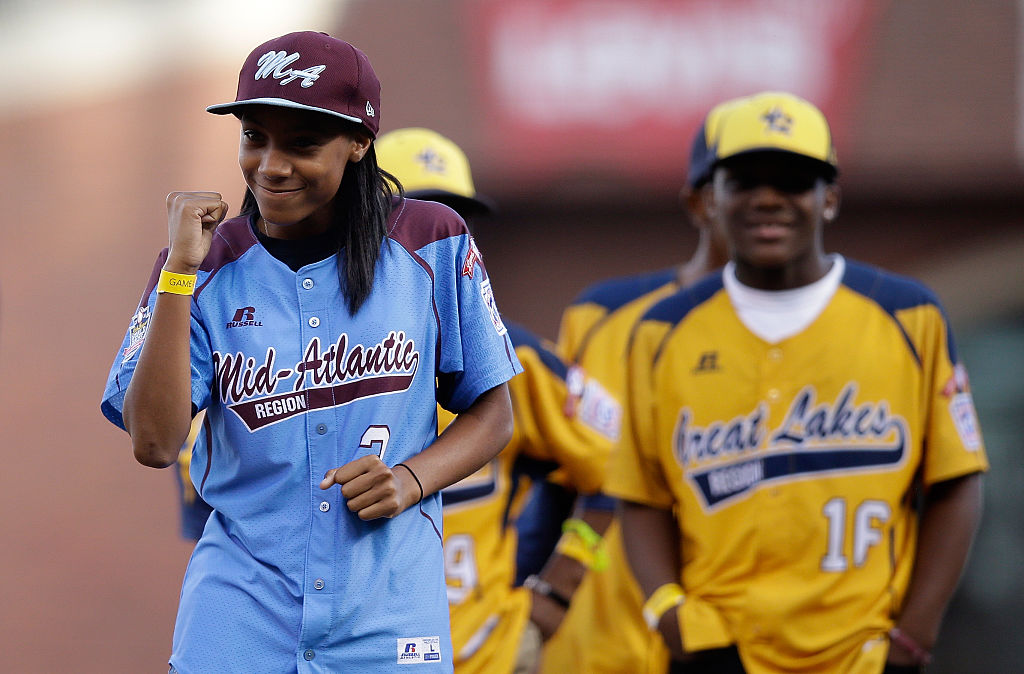 Not only was Mo'ne Davis the first Little Leaguer featured on a Sports Illustrated cover, but she was also the first female Little Leaguer. Davis shocked Little League fans when she made her debut as pitcher for the Taney Dragons, a Philadelphia Little League team, in the World Series. It was almost unheard of for a girl to appear in the boys' Little League World Series, and the impact Davis made during the game drew major attention to the team. Although they didn't win the title, Davis paved the way for young girls and earned herself the cover of Sports Illustrated.
Next: This gymnast might be tiny, but she's the best in U.S. history. 
August 14, 2016: Simone Biles wins the Olympic vault gold to become the most decorated American gymnast in history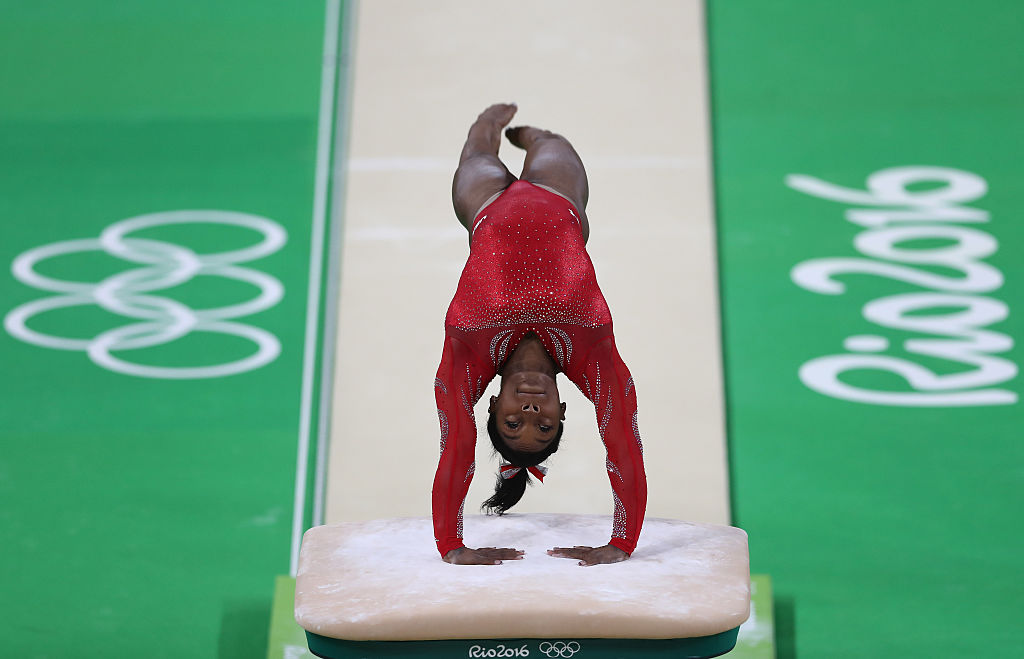 The entire U.S. women's gymnastics team was well-known during the 2016 Olympics, but nobody stood out the way Simone Biles did. At less than five feet tall, Biles still overshadowed all of her teammates with her impressive wins. And winning that gold in the Olympic vault officially made her the most decorated American gymnast in history. She is also tied for winning the most medals at a single Olympic games (five).
Next: This football player sparked a wave of controversy — and perseverance — by doing this. 
August 26, 2016: Colin Kaepernick sits during the national anthem at a preseason NFL game, sparking the kneeling controversy that send waves through American politics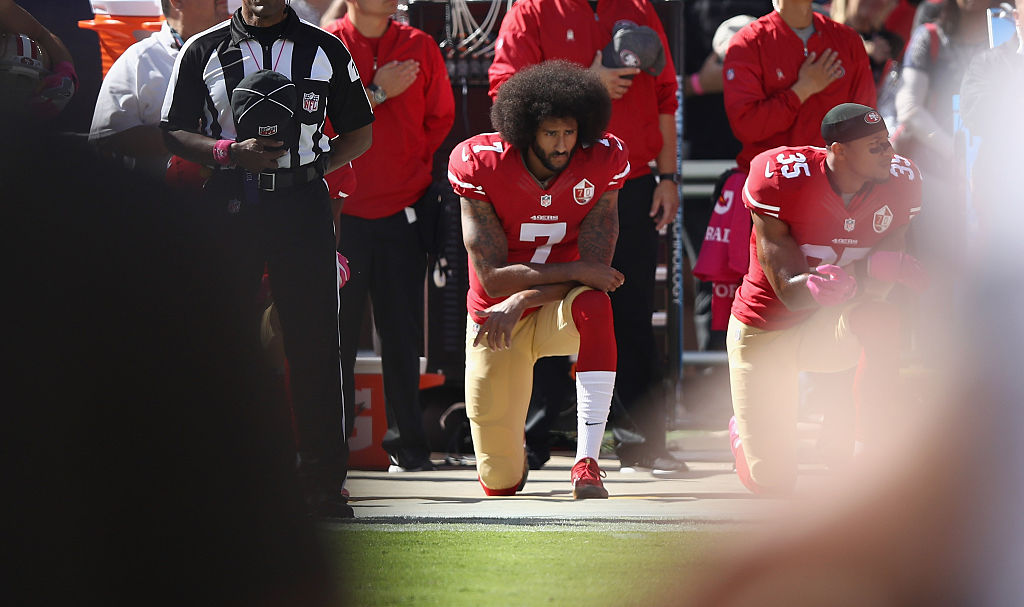 Colin Kaepernick sparked national controversy when he began sitting during the National Anthem at the beginning of NFL games. He had done it a few times before, but it wasn't noticed until August 26, 2016. He explained he was sitting to protest racial inequality in America. Over the next two seasons, many other football players joined him, which sparked a political and ethical debate among Americans but gained national attention for racial inequality throughout the country.
Next: The New York City Marathon had a big winner in 2017. 
November 5, 2017: Shalane Flanagan becomes the first American woman to win the New York City Marathon in 40 years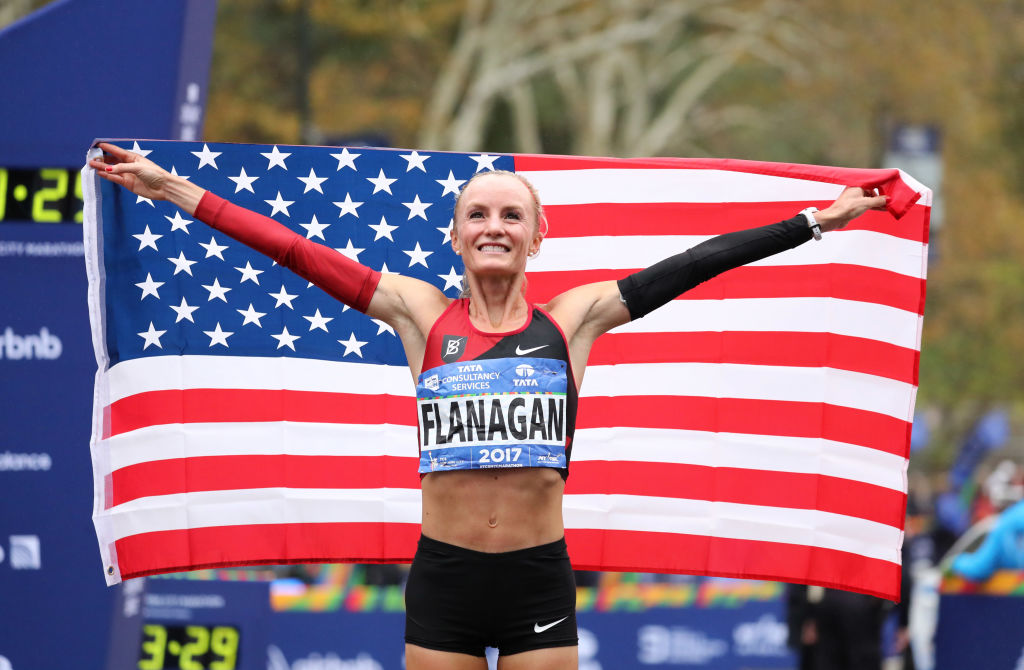 The New York City Marathon gains national attention every year. But between 1978 and 2016, no American woman had been able to beat out all other females in the race. Then, Shalane Flanagan happened. The American woman became the first female to win the race in exactly 40 years when she crossed the finish line in 2017. She finished in 2:26:53, and barely beat three-time champion Mary Keitany of Kenya.
Next: This gymnast made her voice heard in one of the biggest sports scandals of all time. 
December 20, 2017: McKayla Maroney files a lawsuit against U.S.A. gymnastics in relation to the Larry Nassar sexual abuse allegations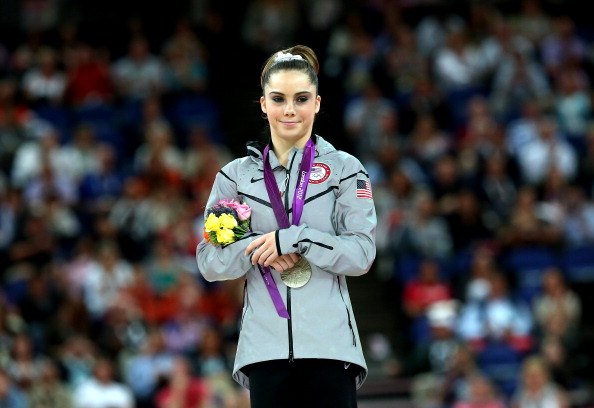 McKayla Maroney sent U.S.A. gymnastics reeling when she filed a lawsuit against the organization claiming she was paid to keep quiet about Larry Nassar's sexual abuse. More than 150 women came forward to accuse Nassar of sexual abuse, a massive scandal that ultimately resulted in Nassar being sentenced to 40 to 175 years in prison — a sentence that will likely be the rest of his life. The lawsuit said Maroney was paid $1.25 million to keep quiet.