Pat McAfee Makes Strong Pitch to the Colts' Next Potential Quarterback, Trashes the QB's Current Team: 'What They've Done Is Wrong'
The Indianapolis Colts are ready to contend for Super Bowls. They have a great offensive line, a great young running back, and an excellent defense. However, they have one problem: they don't have a star quarterback to lead them to those Super Bowls. Well, former Colts punter Pat McAfee has something to say about that. In fact, he recently gave a strong pitch to the Colts' next potential quarterback — Matthew Stafford.
The Indianapolis Colts need a quarterback
It appeared that the Colts were set to become a dynasty. General manager Chris Ballard built a tough team around one of the best quarterbacks in the NFL, Andrew Luck. However, Luck shockingly announced his retirement right before the 2019 NFL season. This then led to the Colts going 7-9 in 2019 before signing Philip Rivers for the 2020 season.
Rivers had a great season in 2020 and led the Colts to a lot of success. He threw for 4,169 yards, 24 touchdowns, and 11 interceptions. He also completed 68% of his passes, which was the third-highest completion percentage of his career. Indianapolis ultimately went 11-5 with Rivers in 2020, too, and made the playoffs. They lost in the wild-card round, though, to the Buffalo Bills, 27-24.
Rivers has since announced his retirement. This means that the Colts are in the market for a quarterback again.
Well, former Colts punter Pat McAfee has since made his pitch to the team's next potential quarterback.
Pat McAfee made his pitch to Matthew Stafford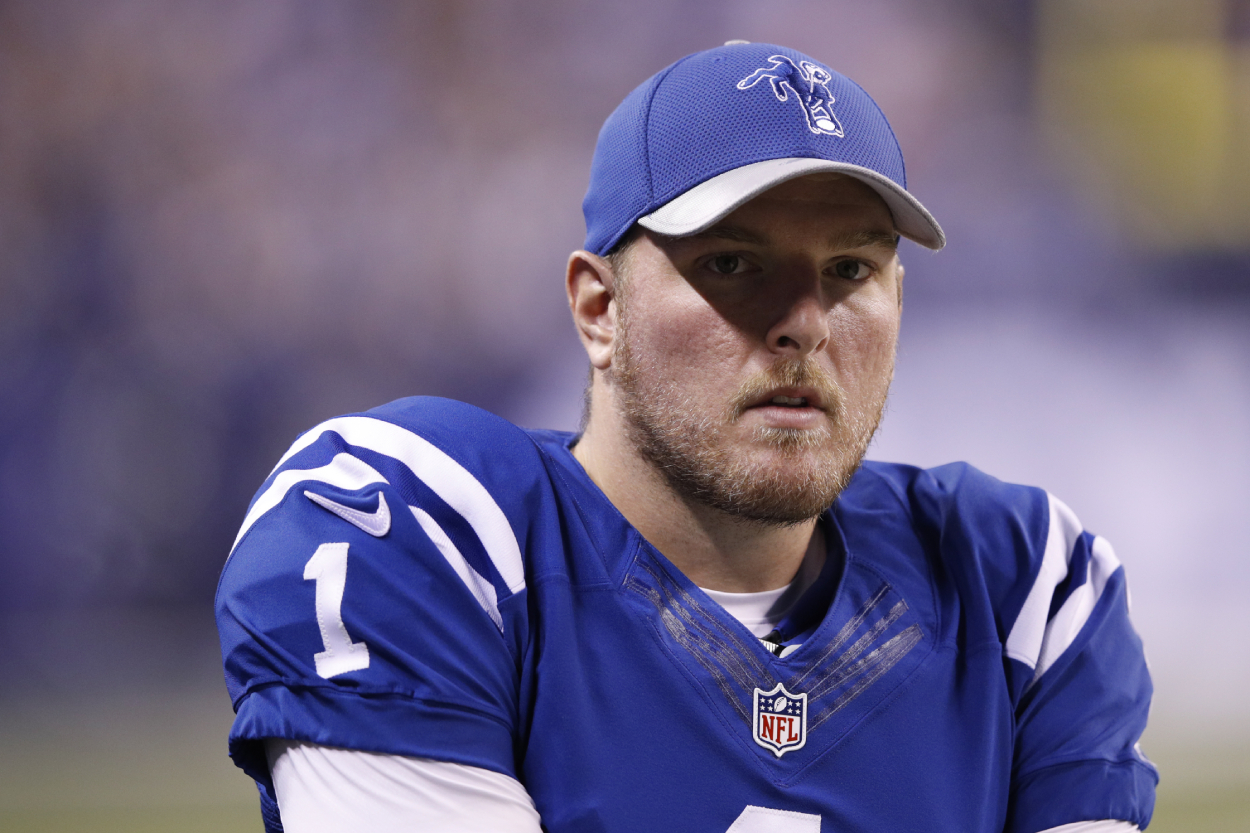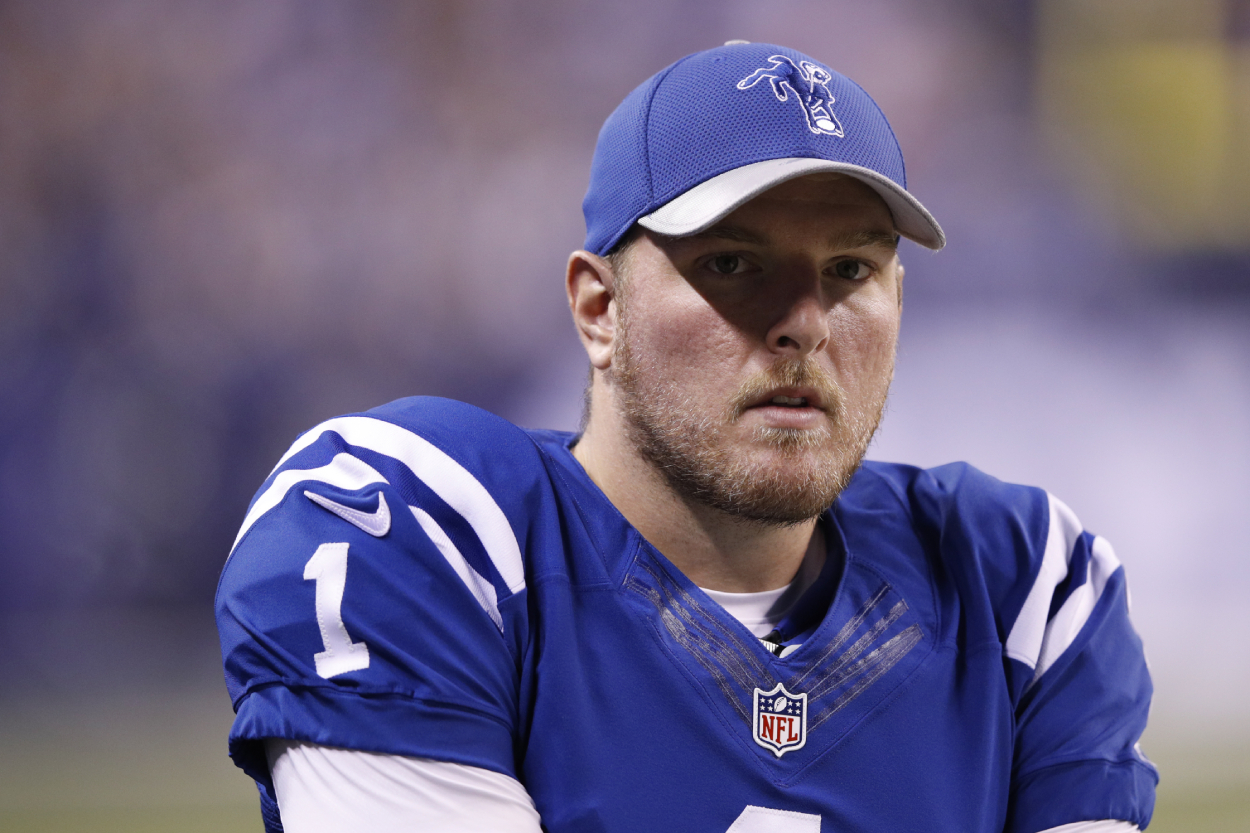 Reports recently came out that Matthew Stafford and the Detroit Lions could be parting ways. This led to Pat McAfee tweeting out a video of his pitch to Stafford.
"Hey Matty, what Detroit has done to you is wrong; what they've done is wrong," McAfee said. "What they did to Calvin [Johnson], they did it right in front of your face. They literally did it right in front of your face. They put the Calvin Johnson curse on the building, plus all the other Lions curses that have already been there. It was just like another little piece of the recipe in the pot of f***ery that has been the Detroit Lions for all this time." 
After trashing the Lions, McAfee then endorsed the Colts.
"Come on down to Indianapolis, bub," McAfee said. "Come on down to the Colts. We'd love you here. Got a good offensive line, they show highlights, Quenton Nelson's always road grading people. … Come on down to Indianapolis. Come on down. Sling that rock around Indianapolis. Great defense, too, to build around. Got good specialists; got a good team."
Well, McAfee has made who he wants to play quarterback for the Colts very clear. So, how would Stafford fit in Indy?
Matthew Stafford could lead the Indianapolis Colts to a Super Bowl
Statistically, Stafford is one of the greatest quarterbacks of all-time. He just never has had a good team around him, as he has only been to the playoffs three times. For his career, Stafford has thrown for 45,109 yards and 282 touchdowns, which are both 16th all-time. He is also fourth all-time in passing yards per game, averaging 273.4 for his career.
The Lions, though, haven't had a 1,000-yard rusher for Stafford since 2013, according to MLive, and have rarely had a good defense. So, all the pressure has been on Stafford to carry the Lions to wins over the years.
The Colts, however, have a great offensive line and one of the best young running backs in the NFL in Jonathan Taylor, who ran for 1,169 yards this past season. Indy also had a top 10 defense in 2020. They are built to win a Super Bowl; they just need a quarterback. Stafford could be that QB to lead them to the Super Bowl.
This should be a very, very interesting offseason for the Colts and for Stafford. Stay tuned.
Stats courtesy of Pro Football Reference