Pato O'Ward Will Not Tell a Lie, IndyCar Driver Has an Eye for Future Move to Formula 1 Series
IndyCar driver Pato O'Ward does not want to tell a lie.
He has an eye toward competing for competing at the Formula 1 level.
During a recent trip to McLaren's base facility in Woking, England, O'Ward walked around analyzing the organization's past racing rides.
One caught his eye.
IndyCar driver Pato O'Ward witnesses Lewis Hamilton's handling ability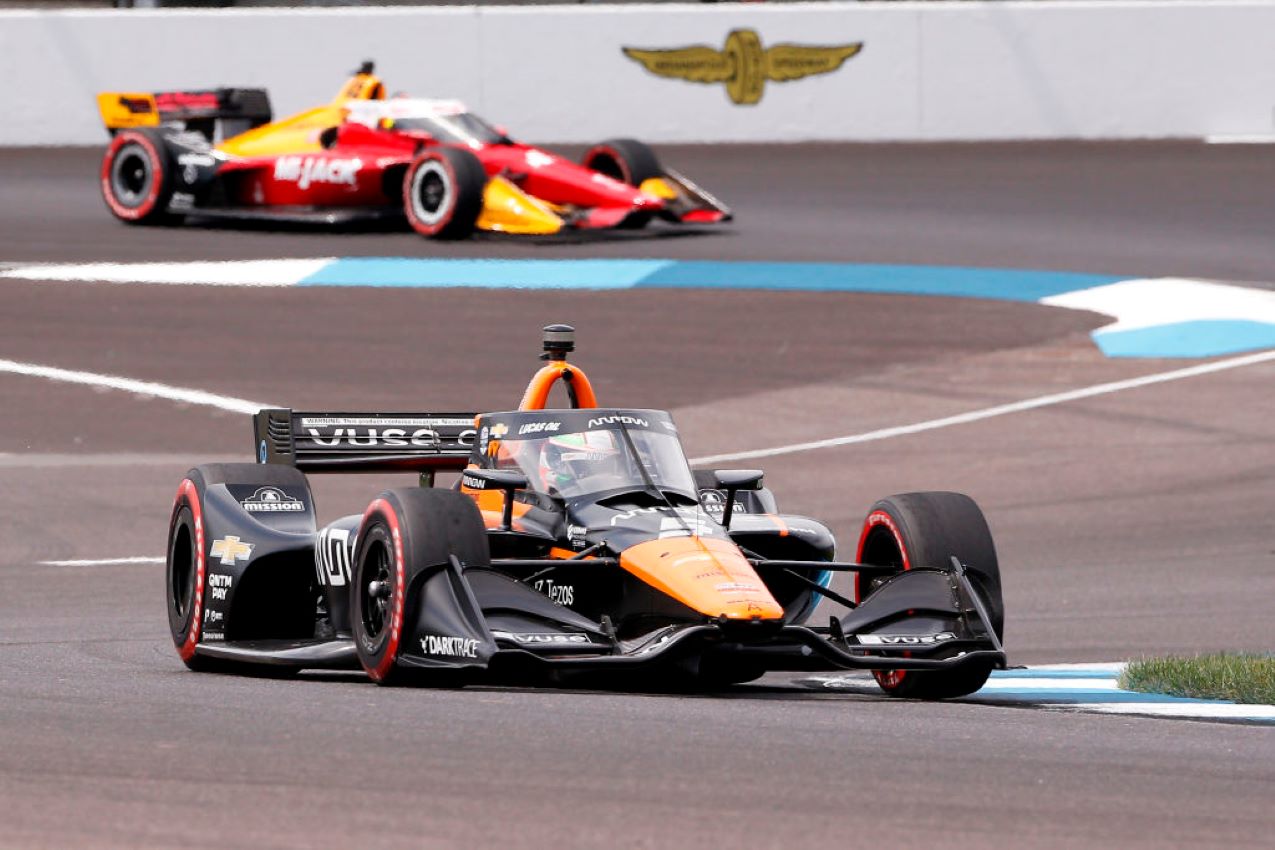 The machine that made O'Ward's tour skid to a halt was a 2012 McLaren MP4-27, the car four-time defending F1 world champion Lewis Hamilton used to cruise to a victory in Montreal.
In the stands for that event, a young O'Ward watched, fascinated with the handling ability Hamilton displayed to take the checkered flag – and capture his imagination.
"I've been a huge McLaren fan forever," O'Ward admitted to motorsport.com. "My first ever race, any IndyCar or Formula 1 race, that was the first one, Montreal 2012, where Lewis won."
O'Ward earned a trip to McLaren's UK shop via a friendly bet. McLaren Racing CEO Zak Brown challenged O'Ward to capture his first IndyCar title. Do that, he wagered, and he'll set up an offseason F1 test drive.
Well, O'Ward claimed the checkered flag at Texas, winning the wager.
"It's really cool that I get to drive for them now," O'Ward said. "That's really exciting to me."
Pato O'Ward simulating his dream F1 ride
To help prepare for the December test session at the Yas Marina Circuit in Abu Dhabi, O'Ward recently traveled overseas to meet with members of the F1 franchise.
He participated in three days tests and meetings, competing in a simulator. He also has a seat fit for an MCL35M machine.
"Every kid grows up with the same dream, and that same dream is always Formula 1," he said. "And if they say it was something else, it's a lie because it's Formula 1."
O'Ward will get to experience a part of his dream, a nice early Christmas present, but he has not lost focus on his day job.
"Right now, I'm so focused on doing the most perfect job that I can in IndyCar," he said. "I want to give this team the championship that they deserve. I want to give them an Indy 500."
O'Ward sums up future interest: 'It's Formula 1, man'
O'Ward finished third in the 2021 IndyCar driver standings, amassing 487 points, 62 behind champion Alex Palou of Chip Ganassi Racing. Team Penske's Josef Newgarden placed second with 511 points.
Ward's present may be in Arrow McLaren SP's IndyCar garage, but the 22-year-old has an eye for the future.
He will not lie, and "I'd be lying if I said I wasn't," he said of his F1 interest during motorsport.com's interview at the McLaren Technology Centre.
"… It's Formula 1, man! It's the top of the top in terms of technology, and they are the fastest race cars in the world."
As the lone motorsports franchise to hold stakes in F1 and IndyCar, McLaren had the assets to make good on O'Ward's winning wager.
RELATED: Rahal Letterman Lanigan Racing Betting on Winless IndyCar Driver Jack Harvey to Break Through and Meet His Potential Next Season