Patrick Kane and the 6 Most Effective American NHL Players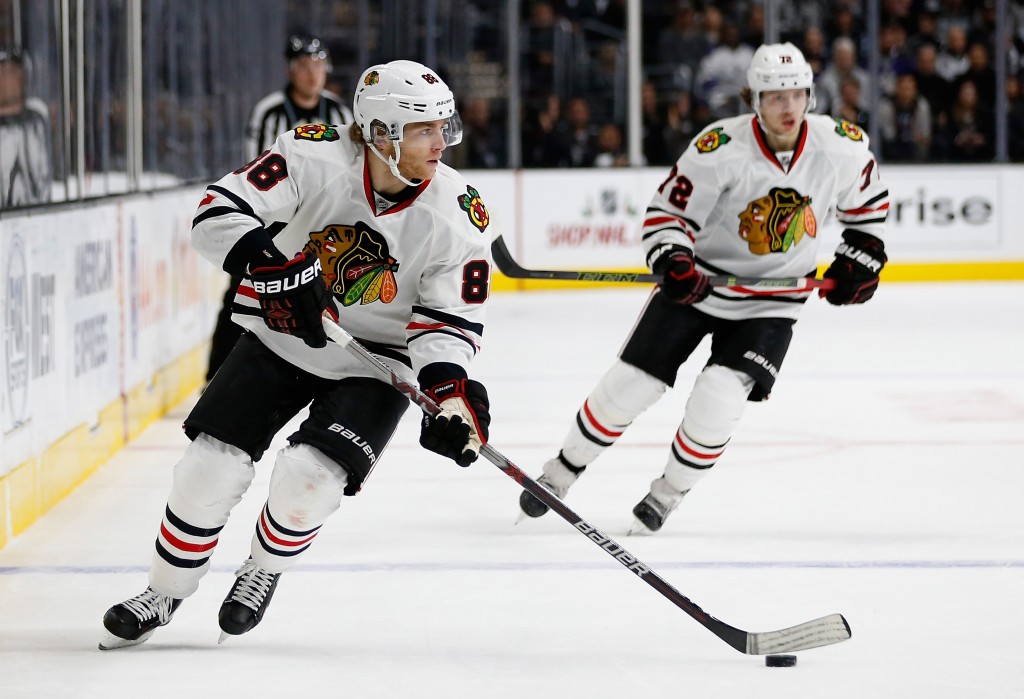 Patrick Kane has received a lot of attention this year. Some of it, like the investigation of an alleged rape, was far from good. Some of the publicity has been more positive, like Kane's celebrated 26-game point scoring streak that recently came to an end. That streak, along with Kane's play in the eight seasons before the current 2015-16 campaign, makes us wonder just where Kane will rank among American-born players when his career does come to an end.
Kane is still young, but he has put up great numbers in his career so far. In 608 NHL games, Kane has scored 603 points (224G, 379A), averaging .992 points per game, which ranks him fourth all-time among American-born NHL players. The only American players who have a higher points-per-game average are Joe Mullen (1.001), Brett Hull (1.096)*, and Pat Lafontaine (1.171). All of these are inductees in the Hockey Hall of Fame.
From a team standpoint, Kane, a member of the Chicago Blackhawks, is a three-time winner of the Stanley Cup. As an individual performer, Kane has won the Calder Trophy and Conn Smythe Trophy during his career. All signs point toward Kane being one of the best, if not the best American-born NHL player. Here are the six other most-effective American players.
*Note: Hull was born in Canada, but holds dual citizenship. For purposes of this story, we only included players who were born in the United States.
1. Chris Chelios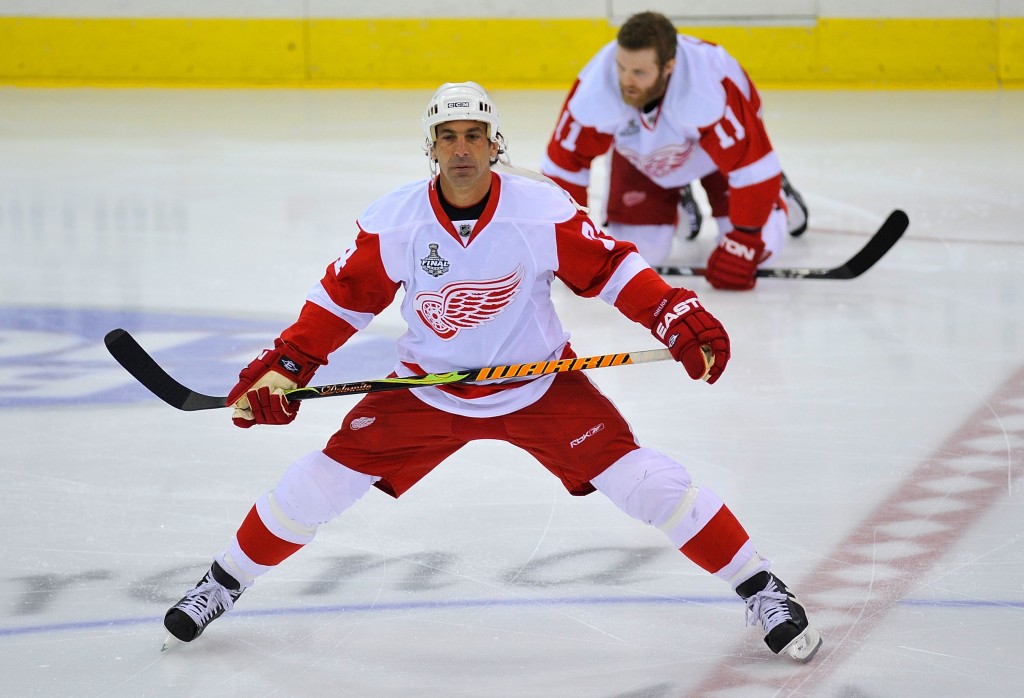 Chris Chelios was an easy selection for this list. Not only is he one of the most effective American-born NHL players, but he is also one of the most effective NHL players, period. In his prime, Chelios was one of the best leaders in the game; he had a relentless will to win, and anything short of maximum effort wasn't good enough for him. His desire to play and win is best exemplified by the brutal off-season conditioning program he followed, which allowed him to play until he was 48.
Over the course of 27 NHL seasons, Chelios played in 1,651 games, scoring 948 points (185G, 763A). He finished his career with a +350 ranking, which is second among American-born players. Chelios' points and assist totals are in the top 10 all-time among defensemen, and his goal total is in the top 25. As for games played by a blueliner, he ranks No. 1. Considering just American-born defensemen, Chelios is No. 3 in points and assists, and No. 8 in goals. He is No. 2 among all American-born players in penalty minutes with 2,891. Chelios won three Norris Trophies and three Stanley Cups, and was inducted into the Hockey Hall of Fame in 2013.
2. Mike Modano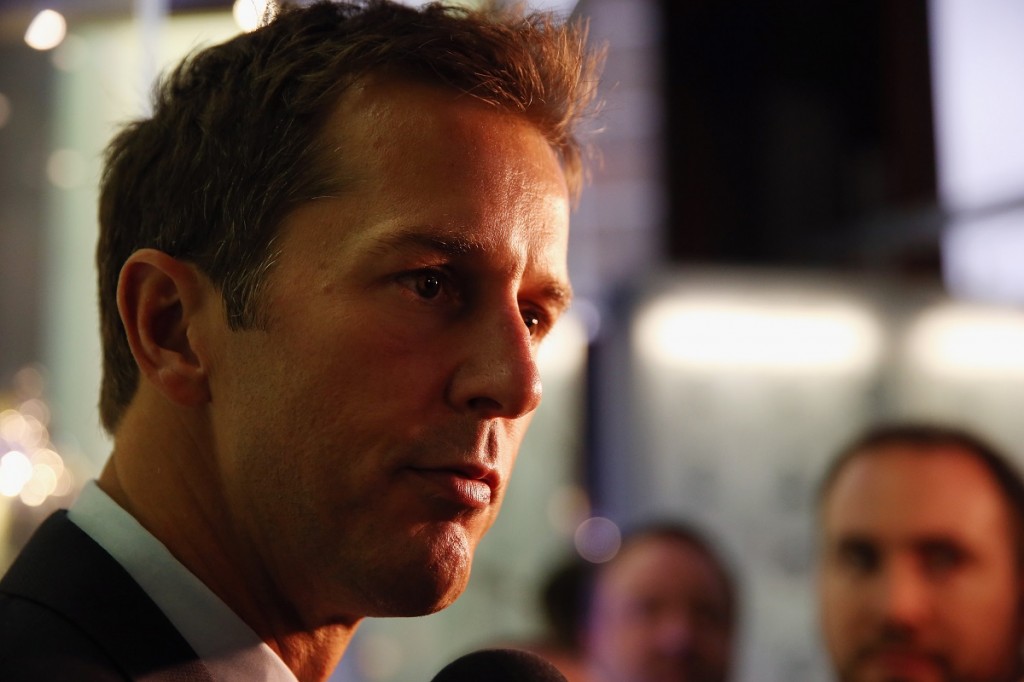 Mike Modano doesn't receive the credit he deserves when talk turns to the all-time great players in the NHL. That may be because he played more of a finesse game. It also may be because he played most of his career for the Dallas Stars. Whatever the reason, overlooking Modano is a mistake. Over the course of 21 seasons in the NHL, Modano played 1,499 games and scored 1,374 points (561 G, 813 A), playing with the Minnesota North Stars, Dallas Stars, and Detroit Red Wings. He won one Stanley Cup, but never won an individual NHL award.
Modano's games are second only to Chelios among American-born players. He ranks No. 2 in goals, behind Brett Hull, No. 2 in assists to Phil Housley, and No. 2 in points to Hull. When defensemen are removed from the equation, he boasts the most games played and most assists among American-born forwards. The Stars retired Modano's number in 2014, and he was inducted into the Hockey Hall of Fame in 2014.
3. Brian Leetch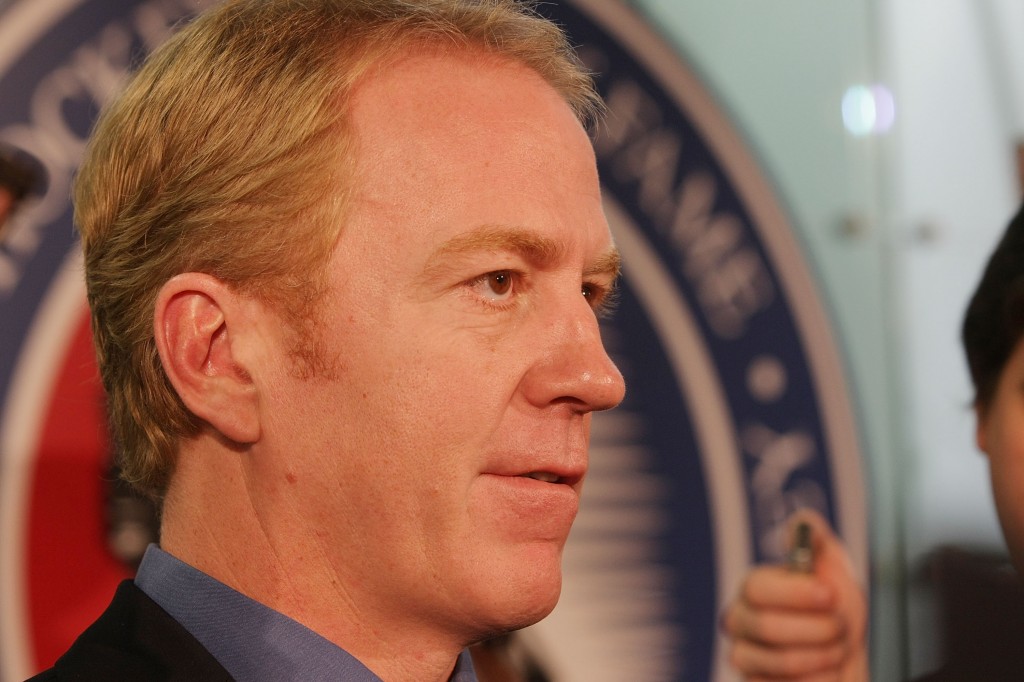 Brian Leetch may not have played as many games as some of the other players on this list (1,205), but that doesn't mean he doesn't belong among the most-effective American-born players. Leetch is best known as a member of the New York Rangers, but he also spent time with the Boston Bruins and Toronto Maple Leafs during his 19-year run in the NHL, which began with the 1987-88 season.
Leetch collected a handful of awards during his time in the NHL. Those awards include the Calder Trophy, two James Norris Trophies, and one Conn Smythe Trophy, which he won when the Rangers captured the 1994 Stanley Cup. Leetch ranks No. 5 in games played among American-born defenseman. His 1,028 points put him at No. 2, the same position he ranks for goals (247) and assists (781). Leetch was inducted into the Hockey Hall of Fame in 2009, and became only the fifth member of the Rangers to have his number retired, when the team bestowed that honor upon him in 2008.
4. Pat LaFontaine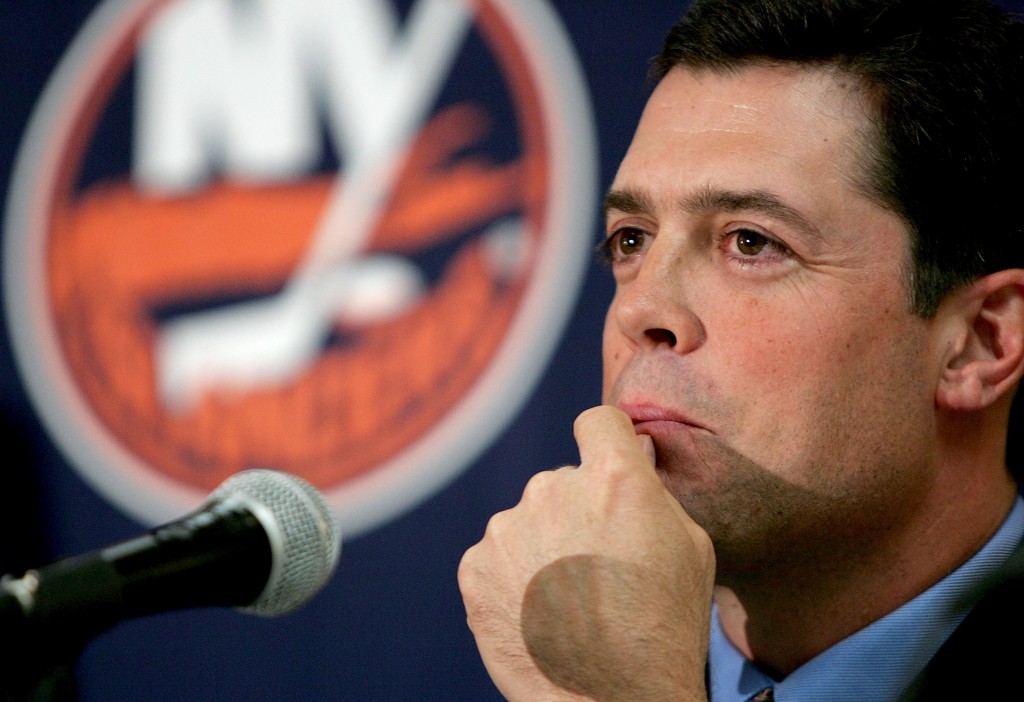 Rick Jeanneret has called the Buffalo Sabres games since 1971. During that run, the broadcaster had many opportunities to announce a goal with his signature cry of "La-la-la-la-la-la-LaFontaine!" And that is thanks to the play of one Pat LaFontaine.
LaFontaine was not a Sabre his entire career. He joined the team after an eight-year run with the New York Islanders. His Buffalo career lasted six years, and he finished his NHL career in 1997-98 with the New York Rangers, playing his entire career with a New York-based team. LaFontaine only participated in 15 seasons in the NHL. His career was cut short by concussions, but during those 15 years, the undersized LaFontaine was known as one of the best pure goal-scorers to ever skate in the NHL.
During his career, LaFontaine played a total of 865 games, scoring 1,013 points (468G, 545A). His sole individual award was the 1994-95 Bill Masterton Memorial Trophy. LaFontaine never won a Stanley Cup. Despite ranking 39th among American-born forwards in games played, LaFontaine ranks in the top 10 in goals, assists, and points. LaFontaine was inducted into the Hockey Hall of Fame in 2003. His number is retired by the Sabres, but not by the team he scored 566 points for, the Islanders.
5. Phil Housley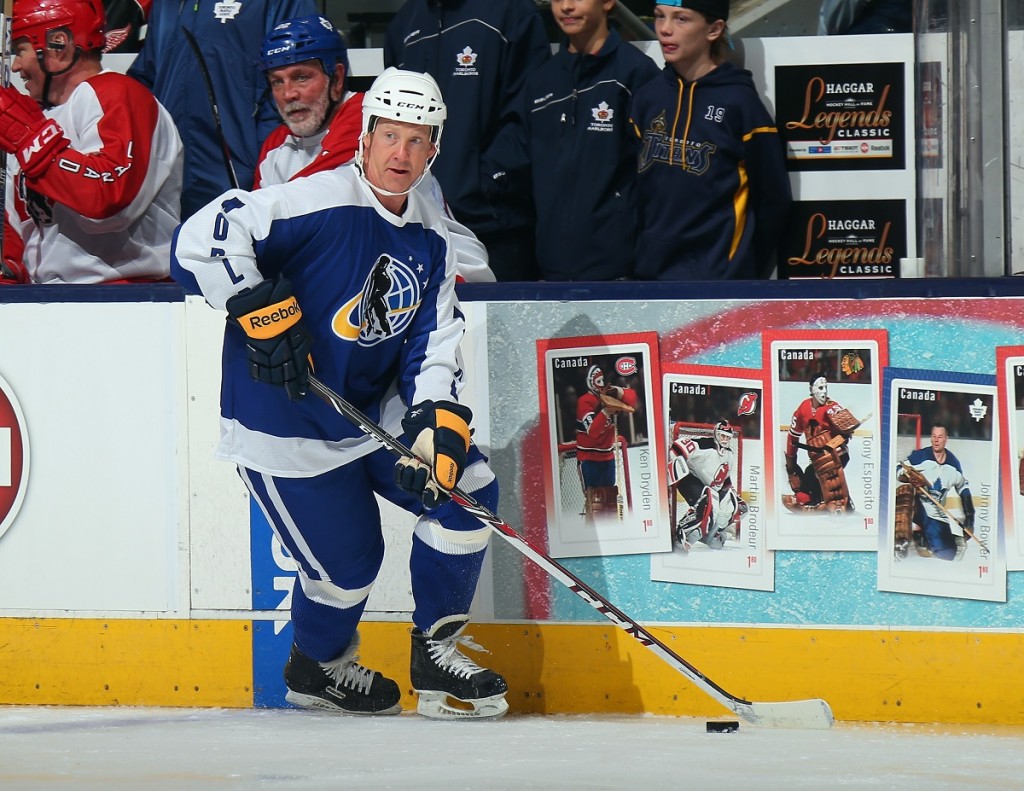 Phil Housley, like Mike Modano, is a player who does not get the credit he deserves for his play in the NHL. That may be because he played for eight teams over the course of his 21-year NHL career. Another reason Housley may go under-appreciated is the fact that he never won an individual award nor does he have his name etched on the Stanley Cup. Despite the above, Housley is one of the most effective NHL players to ever be born in America.
During his eight-stop NHL career, Housley played in 1,495 NHL games, scoring 1,232 points (338 G, 894 A). As for his status among America-born players, Housley's games played ranks him No. 2 among defensemen while his points total is first among defensemen and third among all American-born NHL players. He is also first among American-born defensemen in goals and assists. Housley was inducted into the Hockey Hall of Fame in 2015.
6. Jeremy Roenick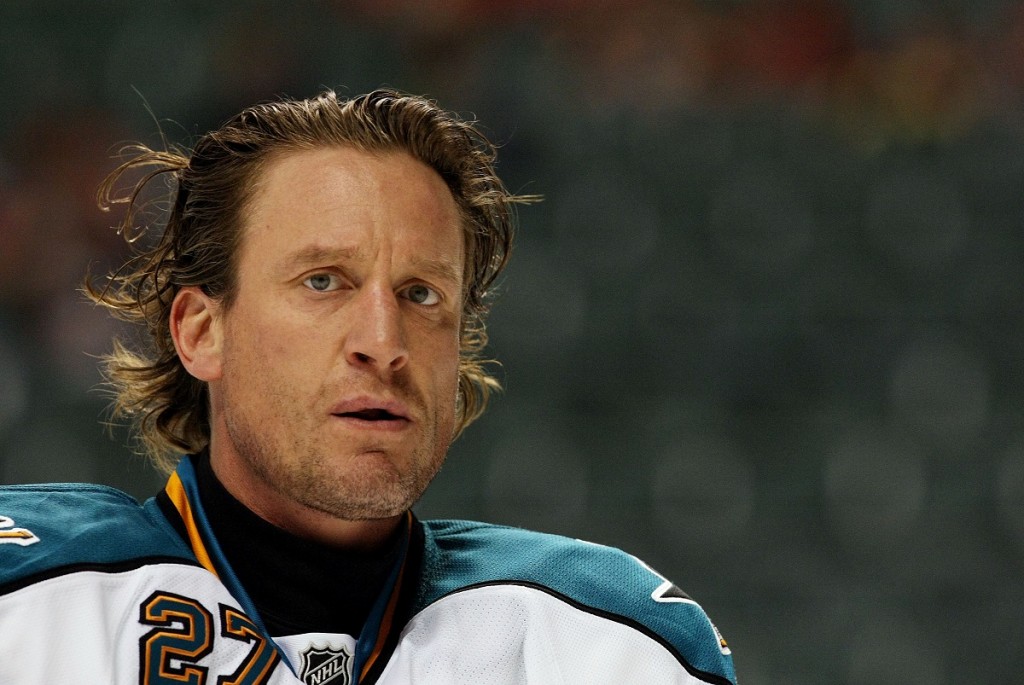 Jeremy Roenick was one of those players who fans hated when he played for an opposing team, but loved when he played for their favorite team. Over the course of his 20-year NHL career, Roenick gave five fanbases a chance to cheer for him before he retired in 2008-09.
During his NHL run, Roenick played in 1,363 games, scoring 1,216 points (513G, 703A). Roenick's stats show that he was one of the most effective American-born forwards, ranking No. 2 in games played, No. 4 in goals, No. 3 in assists, and No. 3 in points. Despite being an elite offensive talent, Roenick was not afraid to get his nose dirty, racking up 1,463 penalty minutes, which ranks him 16th among all American-born players. Roenick never won an individual award, nor did he win a Stanley Cup.
Statistics courtesy of Hockey-Reference.com.