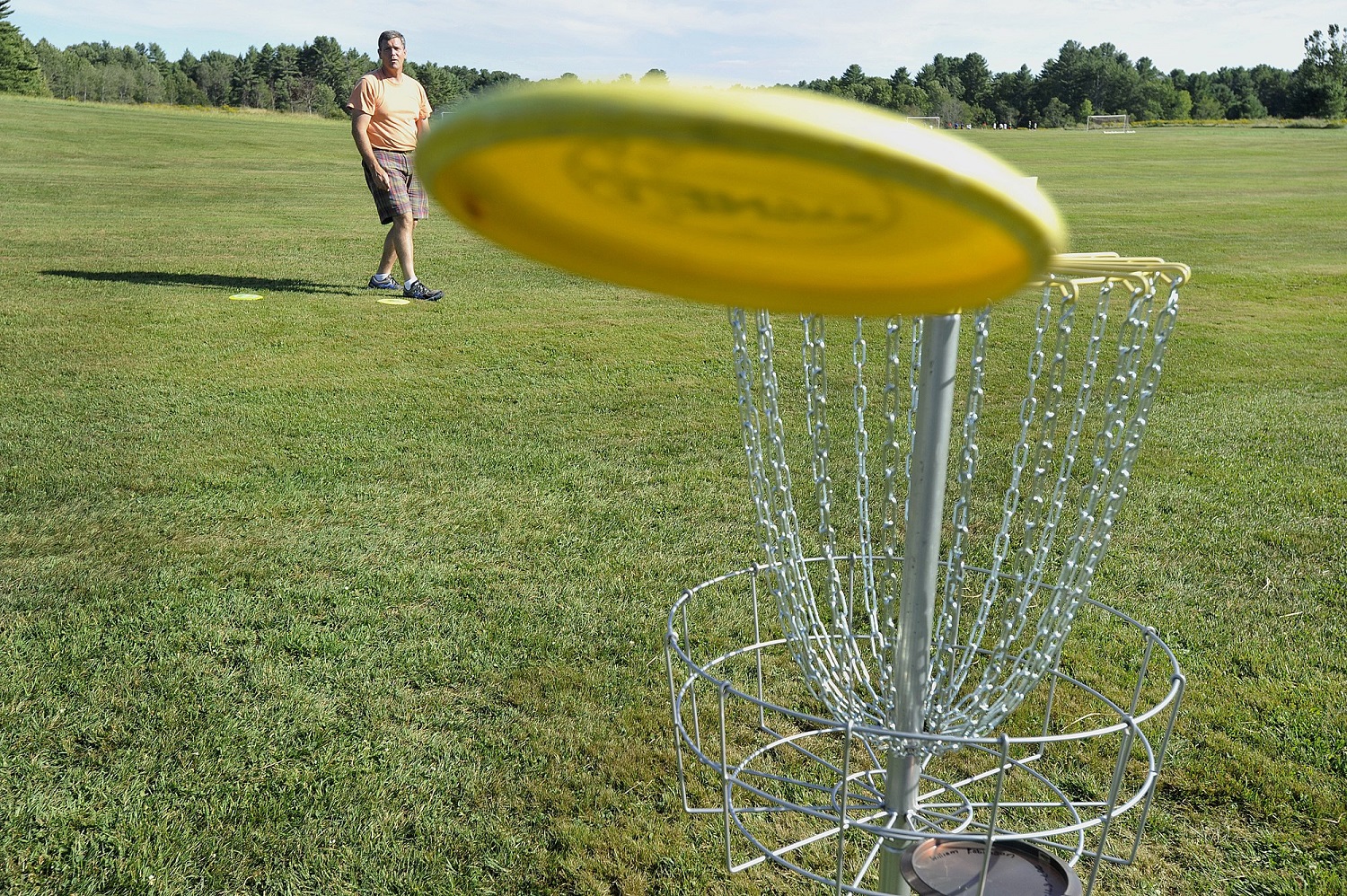 Patrick Mahomes and Fernando Tatis Jr. Have Surprising Record-Setting Company
The biggest star in disc golf has just agreed to a 10-year, $10 million endorsement deal that shatters all records for the sport.
Records are made to be broken, right? In the last year alone, the sports world has seen Patrick Mahomes sign the most lucrative contract in the history of the NFL, followed by Fernando Tatis Jr. agreeing to the longest deal ever for a Major League Baseball player. Now, even the little guys are getting in on the action, with a 30-year-old legend in disc golf signing a landmark deal.
Paul McBeth has scored a disc golf milestone
A professional athlete signed a $10 million contract last week, but it wasn't a case of the Los Angeles Dodgers beefing up their bullpen or the Washington Capitals addressing goaltending concerns. Rather, it was an athlete you've probably never heard of from a sport that's barely on your radar.
Paul McBeth, a 30-year-old Californian, became the most highly compensated disc golf competitor in history with the announcement of a decade-long endorsement deal. Discraft Disc Sports has agreed to pay McBeth a total of $10 million over 10 years, Front Office Sports reported.
It's a sizable upgrade of the previous arrangement between the two. Discraft had recently made McBeth the first recipient of a seven-figure deal – at least $1 million spread out over four years. McBeth's line of Discraft signature discs moved more than 100,000 units in 2020, earning him $4 a pop, according to Cypress Point Disc Golf.
"We outgrew the first deal — the four years — we outgrew that in a year, and we started discussing that we need to restructure things and make it long-term," Discraft team manager Bob Julio said.
Discraft is reported to be the No. 2 manufacturer of disc golf equipment, with its higher-end models going for $20 apiece or more, so we're not talking about the stuff found in the toy aisles of big-box retailers for $4.99.
What is disc golf?
Putting aside the obvious difference, disc golf is not all that much different from the flavor of the sport played by Dustin Johnson and Rory McIlroy. Instead of hitting balls with a club, disc golfers throw these pie plate-like platters at a target. The courses are typically nine or 18 holes, and scores are kept related to par. In place of holes cut into greens, there are chain-link target baskets.
The sport is believed to be about a century old, although the Frisbie Pie Company, the inspiration for the molded plastic discs, dates to 1871.
The Professional Disc Golf Association, which has more than 70,000 registered participants, recommends that the holes on courses range between 200 and 400 feet in length, with none shorter than 100 feet. Trees, bushes, and water hazards are typical to provide a variety of challenges during the round. With players throwing discs rather than hitting balls, the courses don't need to be manicured like traditional golf layouts.
Paul McBeth is always the man to beat
With more than 130 professional victories, including five world championships, Paul McBeth is the reigning superstar of disc golf.
According to The Guardian, McBeth's first love was baseball. He took up disc golf at 14 and turned pro in 2008. He won four straight PDGA world championships beginning in 2012 and captured another in 2019.
McBeth completely dominated in 2015 by winning 19 of the 25 tournaments he entered. With some of the bigger tournaments paying out $4,000 to the winner, McBeth has made nearly half a million dollars in prize money.
Like Sportscasting on Facebook. Follow us on Twitter @sportscasting19.