Patrick Mahomes Is Being Disrespected by Early MVP Betting Odds
The NFL is funny business. Very rarely is there a consensus "best player in the league," and even when there is, fans and media are constantly looking for the next best thing to replace said player. Patrick Mahomes is the perfect example of this.
Bursting onto the scene in 2018 as the Kansas City Chiefs' full-time starter, it didn't take long for Mahomes to establish himself as a future Hall of Famer. He won the league MVP award in 2018 and the Super Bowl in 2019. He followed these two accomplishments by signing a 10-year contract worth over $500 million. For a moment, he was the consensus-best football player in the world.
However, since then, the league has shifted its attention to newer faces at quarterback.
Patrick Mahomes is starting to be overshadowed by new faces in the AFC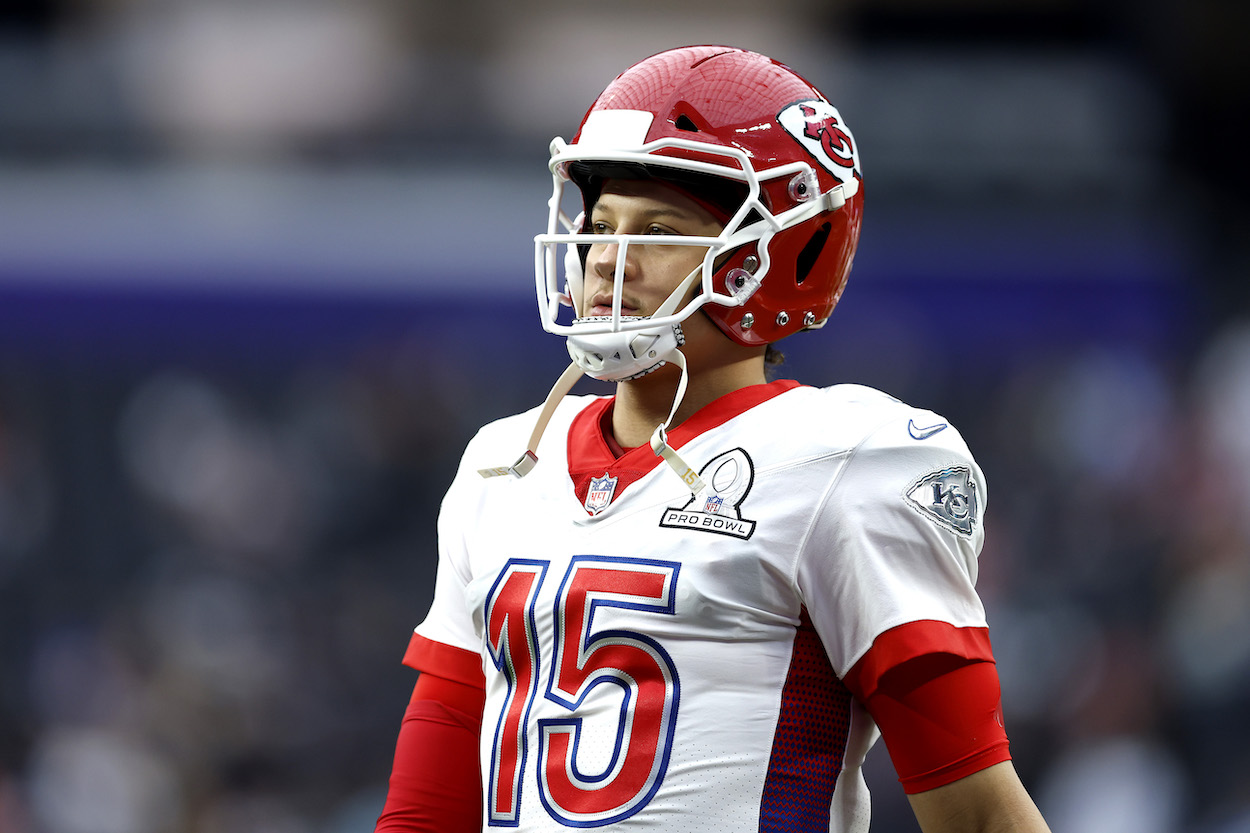 Mahomes led the Chiefs to another Super Bowl in 2020. However, this time he was unable to get the job done. Tom Brady and the Tampa Bay Buccaneers knocked off Kansas City in dominating fashion.
It was a minor hiccup in Mahomes' quick rise to the top, but it really shouldn't have impacted his momentum. Brady is the best of all time for a reason.
However, after the Chiefs got off to an uncharacteristic slow start in 2021 (plagued by several ugly Mahomes' interceptions), the NFL was quick to turn on him. Newer faces like Justin Herbert, Josh Allen, and Joe Burrow were praised as the up-and-comers poised to knock Mahomes off his perch.
Mahomes managed to outduel Allen in historic fashion during the AFC Divisional Round. However, he couldn't do the same against Joe Burrow in the Conference Championship.
Josh Allen is the current betting favorite to win MVP in 2022
According to WynnBet, Allen is the leading favorite to win MVP in 2022. Not Patrick Mahomes, not back-to-back winner Aaron Rodgers, and not reigning AFC champion Joe Burrow.
Allen is obviously an elite passer in his own regard. However, it's challenging to justify him being favored over Mahomes. Not only did Mahomes beat Allen head-to-head in the postseason this past winter, but he also had a better regular season.
Mahomes threw for more yards, more touchdowns, fewer interceptions, and won more games. No matter how you slice it, Mahomes was the superior quarterback in 2021.
Why is the media beginning to sour on Patrick Mahomes?
As previously stated, one of the biggest reasons Mahomes is starting to lose favor in the national media is due to the desire to find someone new to "replace" him. Allen was a top betting favorite to win MVP in 2021 as well. Clearly, Vegas is a fan of his game.
However, at some point, Vegas and the media need to be honest about the level Mahomes is still playing at. He's been to four straight AFC Championship Games and averages nearly 5,000 passing yards per season. Until someone truly knocks him off his perch, he should be considered the best QB in the AFC.
All stats courtesy of Pro Football Reference.
RELATED: Patrick Mahomes Unintentionally Forced the Chiefs to Cut LB Anthony Hitchens