Patrick Mahomes Can Buy a Ridiculous Amount of Ketchup With His New Contract
Patrick Mahomes just got a massive new contract. Mahomes' first two years as a starter for the Kansas City Chiefs have already helped him become the No. 1 quarterback in the NFL — in the eyes of most people — and many already consider him to be one of the greatest QBs of all-time. He is certainly deserving of his new record-breaking deal, and, if he wanted to, he could buy a ridiculous amount of ketchup, which he is known to have a massive love for.
Patrick Mahomes has become the best quarterback in the NFL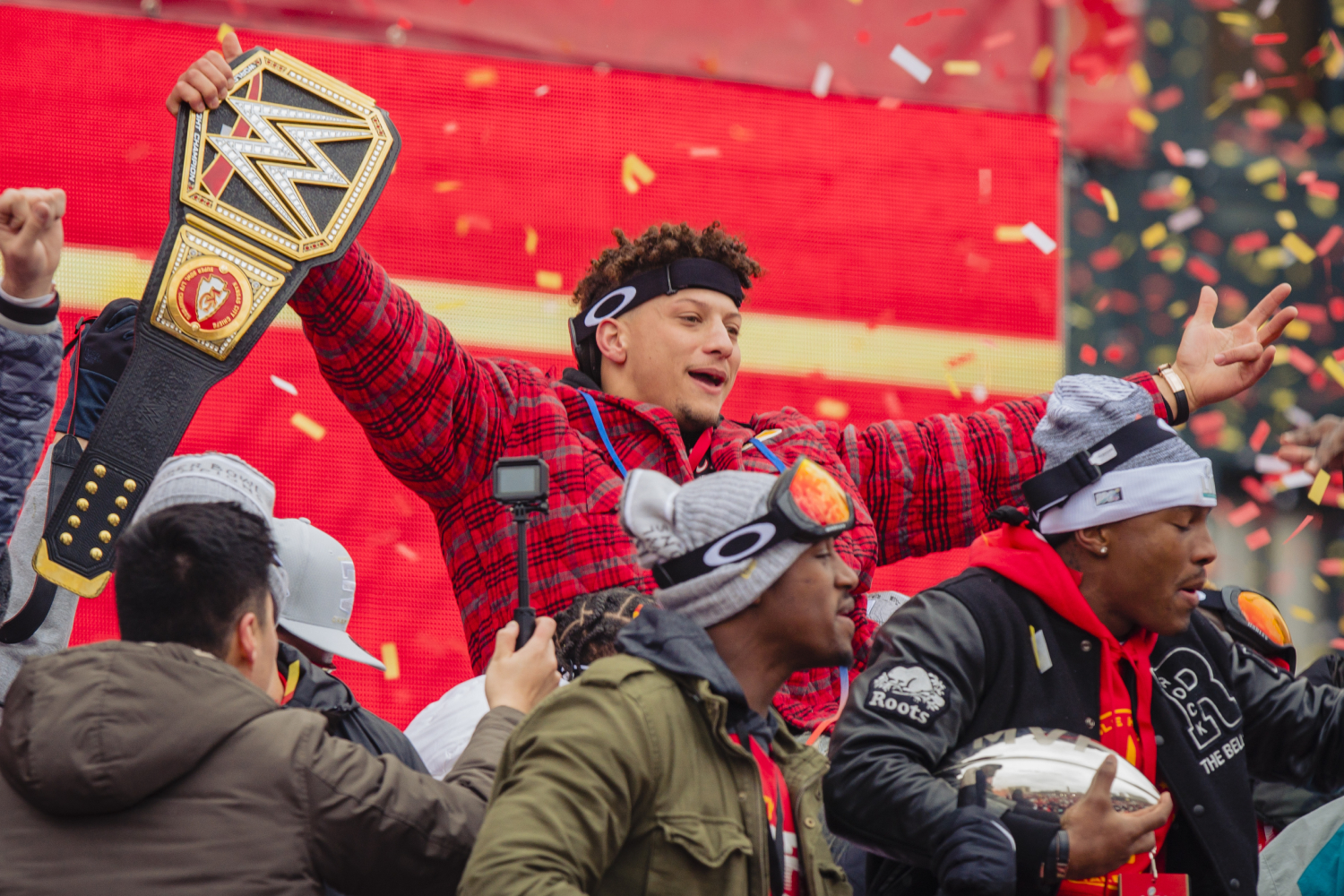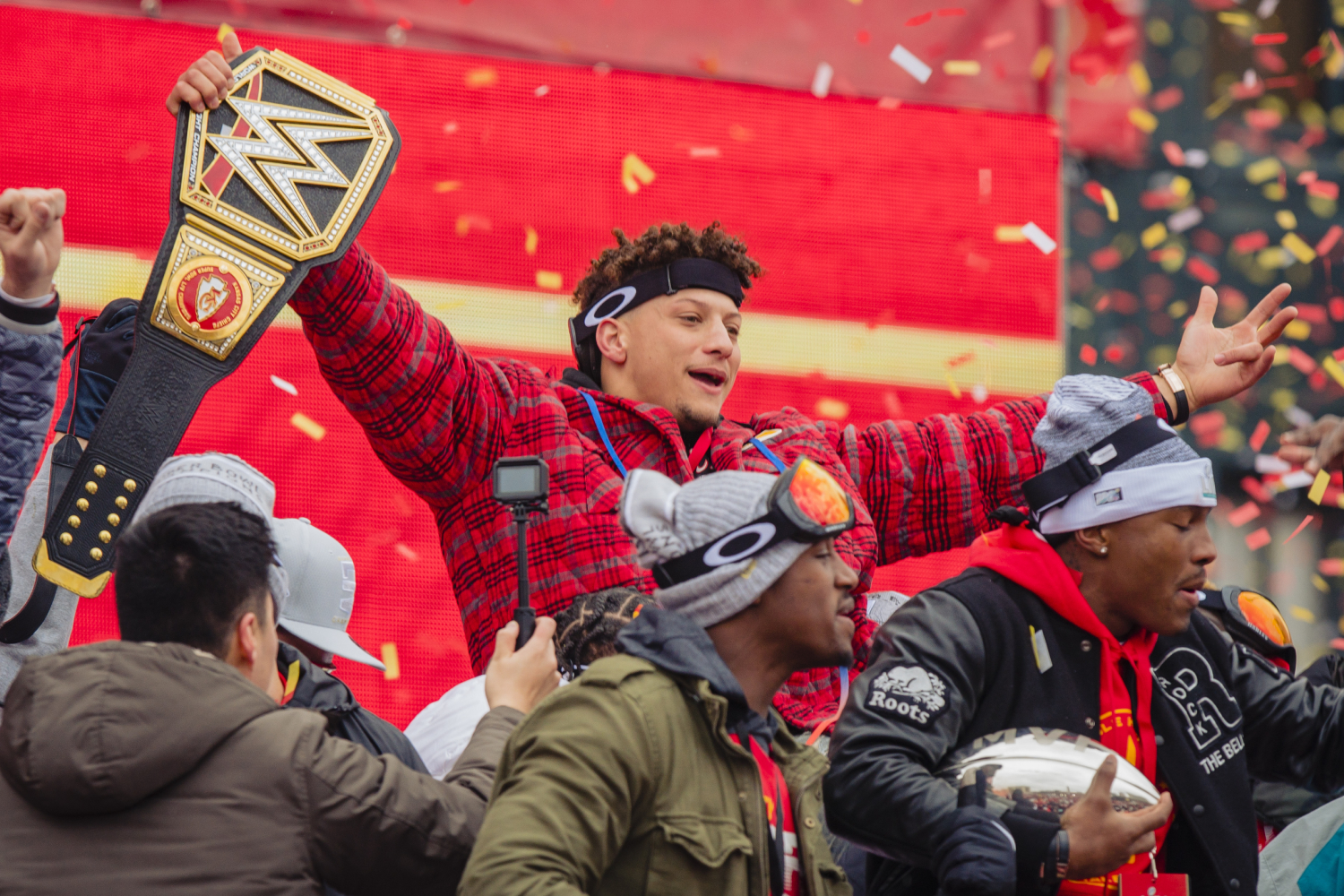 In college, Mahomes put up incredible numbers at Texas Tech. His play then led to him going to the Kansas City Chiefs with the 10th overall pick in the 2017 NFL draft.
During Mahomes' first season, he sat behind quarterback Alex Smith. He only played in one game as he completed 22-of-35 passes for 284 yards and one interception. The Chiefs ended up going 10-6 that year with Smith as the starter but lost in the Wild Card Round to the Tennessee Titans.
Mahomes then became the starter for the Chiefs in the 2018 season, and he immediately took the NFL by storm. He threw for 5,097 yards and an NFL-leading 50 touchdown passes, which led to him winning the NFL's MVP award. The Chiefs ultimately went 12-4, and he almost led them to a Super Bowl as they lost 37-31 in the AFC Championship Game to the New England Patriots. 
In 2019, Mahomes missed two games, so his numbers were not as incredible. He, however, still had a good year as he threw for 4,031 yards, 26 touchdowns, and only five interceptions. In the playoffs, though, he became an instant legend. Mahomes threw for 901 yards, 10 touchdowns, and two interceptions in three playoff games for the Chiefs. He then helped lead them to a 31-20 win over the San Francisco 49ers in the Super Bowl. Mahomes also won Super Bowl MVP. 
Signing a massive 10-year contract with the Kansas City Chiefs
On Monday, July 6, the Chiefs announced that the team reached an agreement with Mahomes for a 10-year contract extension. The deal keeps him there through the 2031 season, according to ESPN. He has two years remaining on his contract, so this added 10 years on top of that.
Sources told ESPN's Adam Schefter that it is worth $450 million over the 10-year period and could be worth up to $503 million.
In his first three seasons, Mahomes made an estimated $13.72 million, according to Spotrac. He only made an estimated $1.95 million in 2019, though, which was 668th in the NFL last season, also according to Spotrac. 
Mahomes loves ketchup and can now buy plenty of it
In an ESPN article in 2018, Mahomes' love for ketchup was revealed. He has apparently put ketchup on pretty much everything for most of his life. He has even got bottles of it for his birthday. However, with him becoming famous, he became hesitant about ordering it while he was out.
His mom ended up noticing that he wasn't eating it with his steak once. "Just ask for it," his mom Randi said, according to ESPN. "I know you want it." He wouldn't get it, so she asked for some and slid it to him. 
Mahomes' love for ketchup later went viral, and people found out that he puts it on macaroni cheese and other foods. Heinz then said it would give Mahomes ketchup for life if he threw for 57 touchdown passes during the 2018 season. However, Hunt's ended up signing Mahomes as a "brand ambassador" in December 2018, according to The Kansas City Star.
"I've been a fan of ketchup for as long as I can remember, and the thick, rich flavor of Hunt's ketchup delivers every time," Mahomes said in the release, according to The Kansas City Star. "I'm thrilled to be joining the Hunt's team."
So, how much ketchup can Mahomes buy with his new contract?
On Hunt's website, a 20-ounce bottle is $1.59 on Amazon. If Mahomes makes the entire $503 million in his new contract, he could buy over 316.3 million 20-ounce bottles of Hunt's ketchup. That would be over 6 billion ounces of ketchup and over 395 million pounds. 
Will Mahomes buy that much ketchup? I think we can safely say no. But he certainly has the chance to buy as much as he wants, and no one can judge him because he is potentially the greatest quarterback in the world.
Stats courtesy of Pro Football Reference