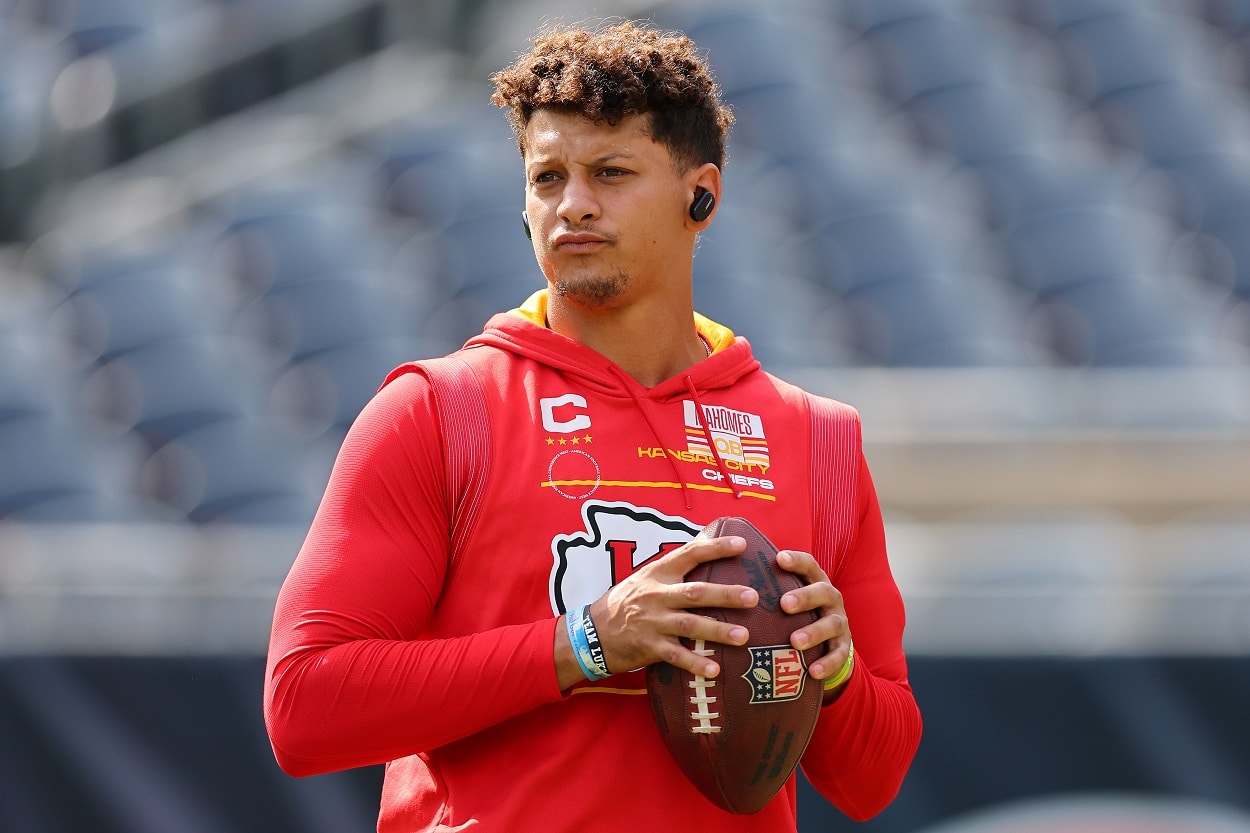 Patrick Mahomes' Candid Response About His Oft-Criticized $503 Million Contract Should Be a Wake-Up Call for Other NFL Players
Patrick Mahomes has an exemplary outlook about his oft-criticized contract.
Somehow, someone who shocked the sports world by signing a stunning $503 million contract has suddenly become a target for criticism over how he handles business. Yet when you consider Patrick Mahomes' net worth and the fact he has a diverse endorsement and investment portfolio, it's hard to argue that he doesn't know what he's doing. 
Still, the fact the superstar quarterback tied himself to the Kansas City Chiefs for 10 years raised eyebrows as soon as the news of his unprecedented deal became public.
In a league where four- or five-year extensions are the norm, Mahomes' decade-long commitment represented not only an incredibly strong sign of loyalty but also a potentially costly decision. 
Patrick Mahomes may have actually cost himself money by signing such a lengthy extension
Although the Super Bowl champion and former league MVP landed a historic raise by surpassing Los Angeles Angels star Mike Trout's 12-year, $426.5 million contract, he also limited his earning ability in some capacity. While the Chiefs would be foolish not to keep the door open to re-do Mahomes' deal down the line, he undoubtedly left money on the table by signing such a lengthy deal. 
In fact, it hasn't taken long for fellow quarterbacks to land more lucrative extensions than perhaps the most talented one in the league. Josh Allen, Kyler Murray, Aaron Rodgers, and Deshaun Watson have all topped Mahomes' $141.5 million in practical guarantees.
And despite having the longest contract with the highest total value out of his peers, Mahomes now ranks fourth in AAV at $45 million (Rodgers is No. 1 at $50.3 million). 
Mahomes has a great outlook on the money he's making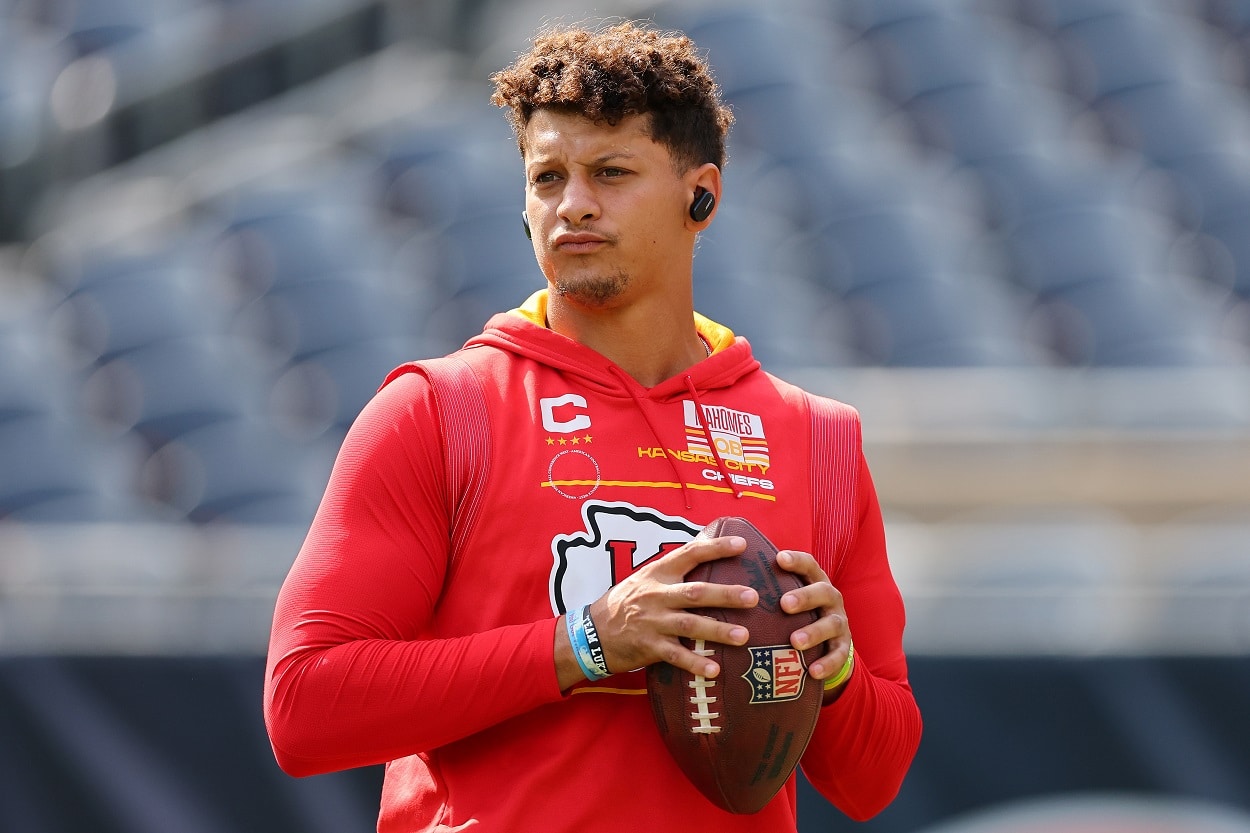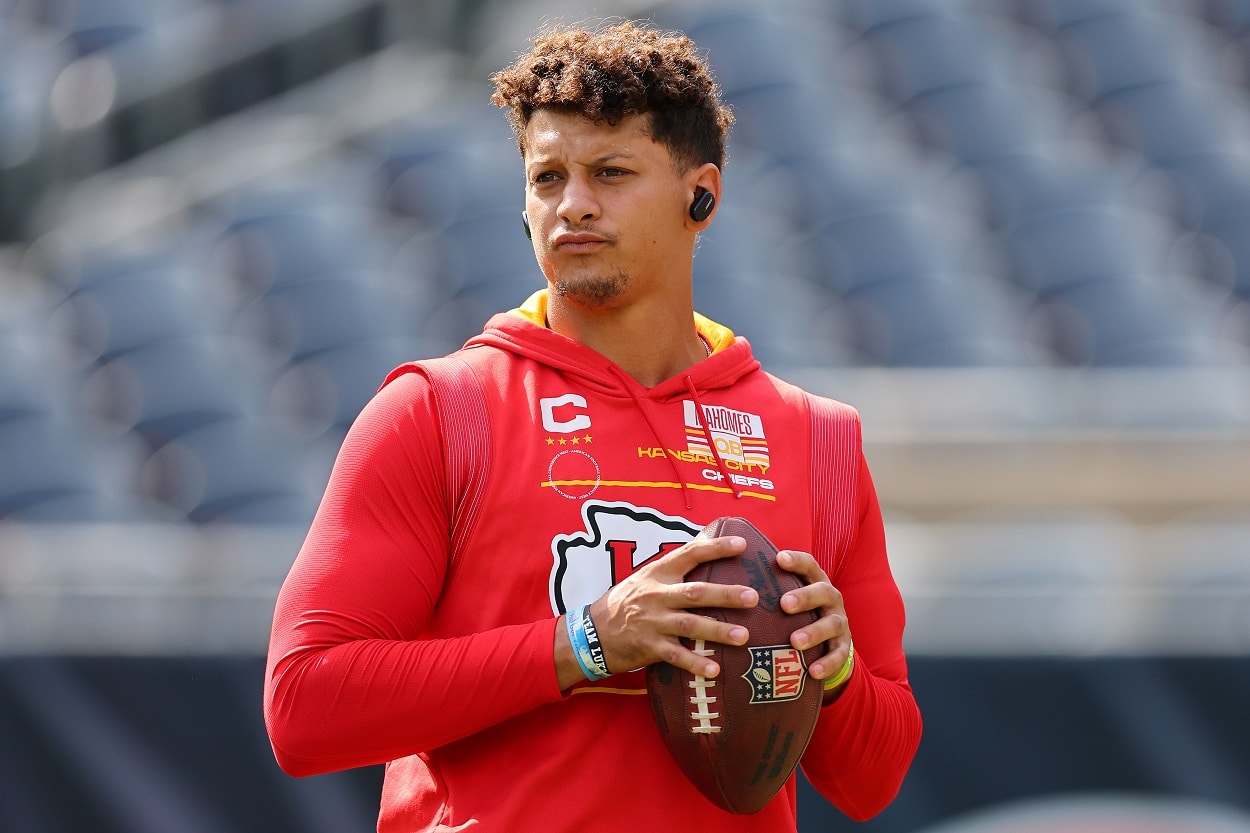 Just don't try and convince Kansas City's star signal-caller that he should have any regrets. 
"If you're ticked off making all the money that I'm making, you're probably a little bit messed up," Mahomes told Peter King in the most recent edition of Football Morning in America.
"I know I'm going to be taken care of for the rest of my life. Being in this organization and being on the platform that the NFL has given me, I've been able to make money off the field as well. If you watch some of the great quarterbacks, man, it's not always about getting the most money. It's about going out there and winning and having a legacy that you can kind of live with forever." 
He further added, "For me, that's what I want. Obviously, I want to make money and be able to buy everything I want and all that different type of stuff, but that's not the reason I started playing football. The reason I started playing football was to win Super Bowls, to enjoy these relationships that I'm building on this field with all my friends who are my teammates. I think at the end of the day, if I do that, I'll be a happy guy in the end."
In a society that's driven by materialism, and in an industry where expensive cars, lavish homes, and flashy jewelry are viewed as symbols of success, Mahomes' perspective is both refreshing and inspiring.
Sure, he can afford to buy anything he wants, and he has both fame and fortune thanks to his ability to throw a football. But it's also obvious he possesses maturity and wisdom not seen in many 26-year-olds. 
Instead of viewing the situation through a self-serving lens, Mahomes demonstrated he understands what's truly important: winning.
Being the face of a franchise that's clearly committed to helping him succeed clearly means more to Mahomes than collecting more cash, and his commitment to doing everything possible to turn the Chiefs into the NFL's next dynasty is unquestioned. 
He's channeling his energy into a new-look Chiefs offense
Rather than making a fuss about no longer being the league's highest-paid player, he's channeling his energy into leading a new-look offense that no longer features six-time Pro Bowler Tyreek Hill.
Instead of causing an unnecessary distraction about making $51 million a year instead of $45 million, he's focusing his efforts on winning Super Bowls. 
And by refusing to buy into the narrative that he made a mistake at the negotiating table, he's proving an important point about where NFL players' priorities should be. 
After all, there are plenty of examples of Mahomes' peers who didn't experience the same success individually or collectively by going for the maximum payday. For example, Nate Solder and Trent Brown both left the New England Patriots in free agency on record-setting deals and didn't come close to living up to expectations with the New York Giants and Las Vegas Raiders, respectively.
After failing to convince the Carolina Panthers to sign him to a long-term deal, Josh Norman joined the Washington Commanders on a five-year, $75 million deal. The Pro Bowl cornerback went from playing for a team that earned three straight postseason berths to spending four years with a franchise that went 25-38-1 during that span.
Remember DeMarco Murray and Le'Veon Bell? Both running backs wanted to get paid handsomely for their services, and neither came close to delivering with their new teams.
Murray, a two-time Pro Bowler with the Dallas Cowboys, signed a five-year, $42 million contract with the Philadelphia Eagles during the 2015 offseason. He lasted one year before getting traded to the Tennessee Titans. 
Meanwhile, Bell remains perhaps the biggest cautionary tale about letting money cause you to leave a good situation behind. A dynamic, do-it-all star for the Pittsburgh Steelers, he sat out the entire 2018 season due to a contract dispute.
The New York Jets showed no hesitation about making Bell a wealthy man, as they signed him to a four-year, $52.5 million contract that proved to be an abject disaster. 
Moving forward, players should heed Mahomes' advice and consider his words carefully. Sure, not all of them have his type of star power and ability to boost their income with big-time endorsement deals. But when you're making millions, it's easy to crave more and let that cloud your judgment. 
Ultimately, though, just like money can't buy championships, it can't buy happiness, either.
Stats courtesy of Pro Football Reference, Contract info courtesy of Spotrac
Like Sportscasting on Facebook. Follow us on Twitter @sportscasting19 and subscribe to our YouTube channel.