Patrick Mahomes Comments on Black NFL Quarterbacks in Wake of Kyler Murray's Contract and the 'Weird' Need to Prove Themselves
Rarely has a contract worth $160 million in guaranteed money created such a firestorm. Kyler Murray's first big agreement as a pro should be a cause for celebration. But the inclusion of a controversial study clause generated days of debate over his work ethic and whether the Arizona Cardinals stepped over boundaries by putting this in the contract.
Patrick Mahomes has far fewer questions about his ability as a quarterback, but he empathizes with Murray's situation. He understands that being a Black QB in the NFL means you are judged by a different and often unfair set of rules that can lead to a more negative public perception than is deserved.
The Cardinals' study clause for Kyler Murray became a mess for all involved
Negotiations between Murray and the Cardinals were surprisingly contentious in the lead-up to his contract extension. The 25-year-old has proven himself to be worthy of the No. 1 pick in the 2019 NFL Draft. Murray was named the NFL's Offensive Rookie of the Year in his first season, made the Pro Bowl in his other two seasons, and led the team to its first playoff appearance since 2015.
But that game against the LA Rams was so terrible that it's led to some big questions about Murray's approach to the game. (Kliff Kingsbury has skated on some of this criticism, but that's a discussion for another day.)
The aftermath of that blowout has featured multiple reports that Murray lacks the maturity to be a leader in the locker room. These stories rarely come out against quarterbacks, especially ones who have been as successful as Murray. The situation got even weirder when it was revealed that his new contract five-year deal in Arizona included a clause that required Murray to study film on his own time for four hours a week.
The contract reminded some fans of Jamarcus Russell's prior situation in Oakland, where his lack of dedication to the craft led to Raiders coaches tricking him into admitting that he wasn't working as hard as the position requires.
Murray held a press conference to push back on the idea that he isn't a student of the game. In the wake of public backlash, the Cardinals eventually removed the clause from the contract. Neither party comes out looking good in this scenario. Murray admitted in a New York Times profile last December that he doesn't watch that much film.
"I don't sit there for 24 hours and break down this team and that team and watch every game because, in my head, I see so much," he told Ben Shpigel. Yet, his frustration once the clause went public suggests that he and his agent did not pay attention to the details before signing the contract.
For the organization, making study time part of the contract makes it easy to believe they don't trust Murray to progress as he enters his prime despite committing so much money to him as the face of the franchise.
Patrick Mahomes feels the unique stress of being a Black quarterback in the NFL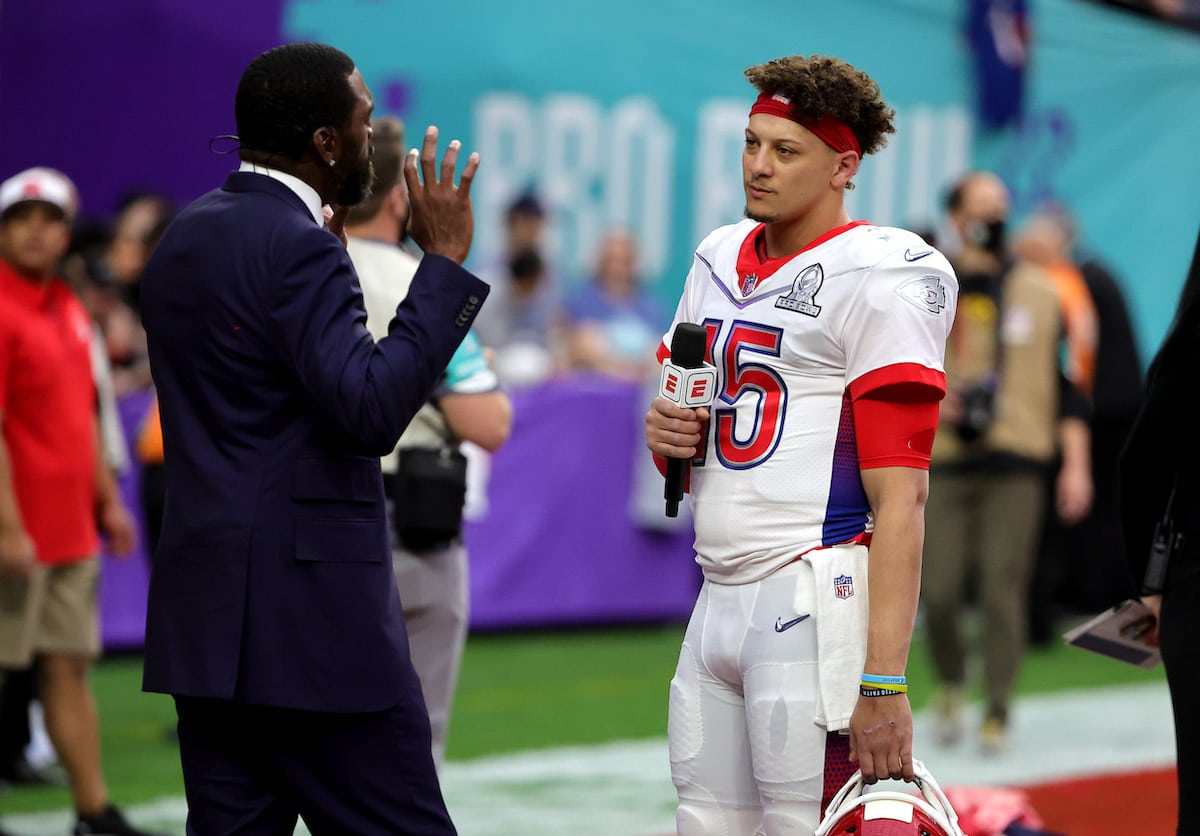 Even accounting for Murray's complicity in the deal he signed, the critique that he is simply living off his physical talents without working on the mental side of the game happens to coincide with many of the negative stereotypes Black quarterbacks have been forced to deal with for decades. The stigma isn't as severe as it used to be, but you can still see it in some of the rhetoric surrounding certain players.
Lamar Jackson still has little credit in the media despite carrying the Ravens offense the past two years and winning an MVP award. Mahomes is more universally praised, but there are still questions in some quarters about how he reacts when the first read is unavailable. They've both proven so much, yet there is still a surprising amount of skepticism around their abilities.
Mahomes spoke about the double standard after a training camp practice, as ESPN reports:
"Obviously, the Black quarterback has had to battle to be in this position that we are to have this many guys in the league playing. Every day, we're proving that we should have been playing the whole time. We've got guys that can think just as well as they can use their athleticism.

It's always weird when you see guys like me, Lamar, and Kyler kind of get that on them when other guys don't. But at the same time we're going out there to prove ourselves every day to show we can be some of the best quarterbacks in the league."
Big offseason moves give Mahomes a new challenge to overcome
Kansas City's electric offense will have a different look this season. Tyreek Hill departed to the Miami Dolphins, leaving Mahomes without one of his most consistent targets.
The lack of certainty in his wide receivers puts more pressure on Mahomes to perform, especially after his lackluster second half in the playoff loss to the Bengals. Even with a Super Bowl ring on his finger and a 10-year contract filling his bank account, he still feels motivated to re-assert his presence on the football field. He told reporters:
"You always feel like you have more to prove. I promise Tom Brady is feeling like he has more to prove. That comes with any sport, any competitor. If you're not getting better, you're getting worse. They build you up to tear you down. You've got to kind of know that.

For me, it's all about how I can make myself better, not what other people say. How can I make myself better so that we go out there and play football games? At the end of the day, nothing matters until you're on that football field playing and that's where you get to prove who you are every single day."
RELATED: Kansas City Chiefs Training Camp: 3 Position Battles to Watch in 2022