Does Patrick Mahomes Have Diabetes? Here's Why Fans Worry About the Kansas City Chiefs QB
The Kansas City Chiefs struggled for much of the 2000s. Then, the team brought in new head coach Andy Reid in 2012. While Reid improved the Chiefs' performance, he still lacked a franchise quarterback. In the 2017 NFL Draft, the team drafted Patrick Mahomes, who only started one game in the 2017 season. 
In 2018, Mahomes became the starting quarterback and quickly set the league on fire. His unique style of playing the position baffled defenses. In his first season as a starter, he earned league MVP. The following season, Mahomes would lead the Chiefs to their first Super Bowl victory in 50 years.
Mahomes' success continued into the strange 2020 season. The Chiefs returned to the Super Bowl but fell short against the Buccaneers led by Tom Brady. Nonetheless, Kansas City is still "the team to beat" in the AFC. With Mahomes' success comes increased curiosity. Fans speculate what makes him such a tremendous athlete. They've also worried about Mahomes possibly having diabetes. And his trainer may have provided a clue.
Patrick Mahomes, the chief of naps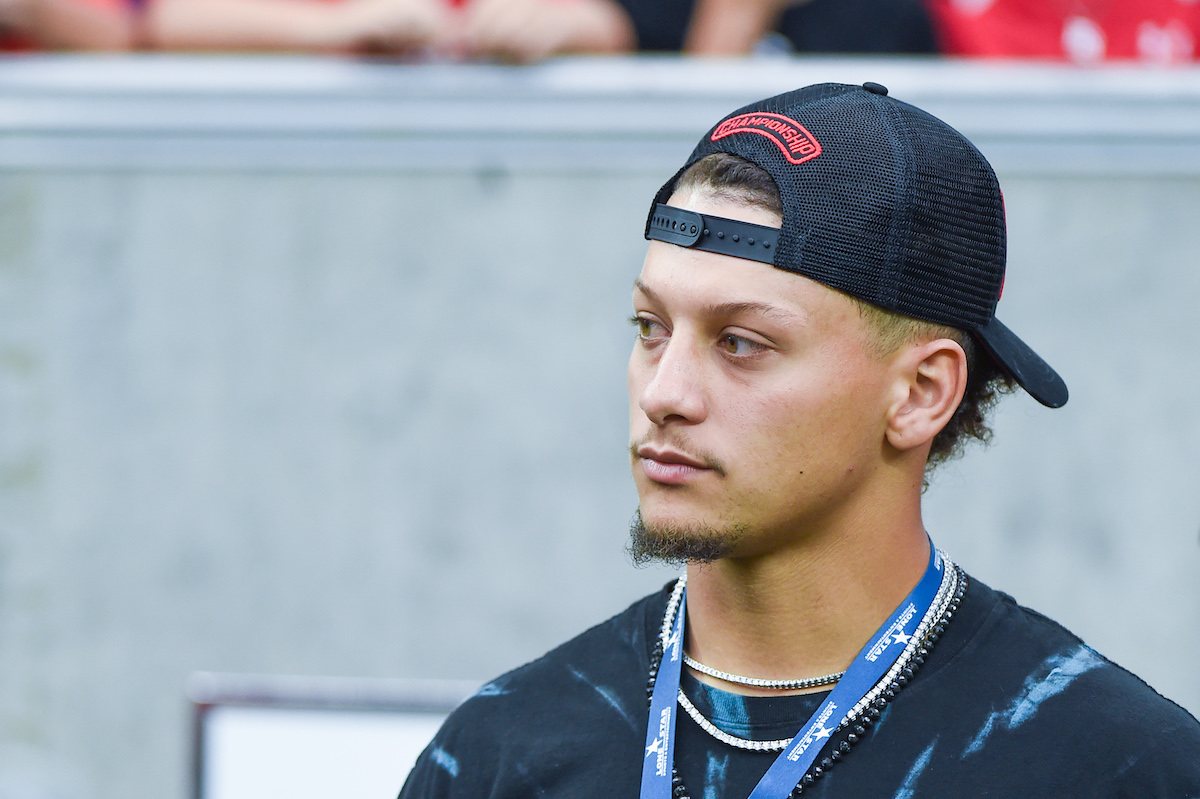 Mahomes' trainer, Bobby Stroupe, shared one of the quarterback's secrets to success: He loves to sleep. The Stroupe told the Washington Post, "Patrick is the most prolific sleeper in professional sports. He gets 10 hours of sleep a night and naps all day." 
While many consider this just another quirk in the life of a professional athlete, others speculate that it may be a symptom of a more serious health concern. 
For the average person, excessive sleep could indicate a larger health problem. The constant need to sleep is a sign of thyroid problems or poor diet. Additionally, excessive sleep is sometimes a symptom of diabetes or heart problems. This has led to open speculation that Mahomes may have diabetes, as Distractify reports.
Does Mahomes have diabetes?
The quarterback's life revolves around constant exercise and recovery. As such, his body needs more sleep compared to non-athletes. In fact, Mahomes' sleep patterns are not unique for professional athletes. For example, defensive end J.J. Watt has been quite public about being an excessive sleeper. So much so that he brought his own bed into NRG Stadium, as reported by USA Today. 
While we can't prove that Mahomes doesn't have diabetes, we would be shocked if he is diabetic. For starters, pro athletes constantly monitor their weight gains and losses. This is how quarterback Jay Cutler discovered that he is a type 1 diabetic, as reported by One Drop. 
We don't think Mahomes is hiding a diabetes diagnosis. Elite quarterbacks are public figures. As such, it would be incredibly difficult to hide the disease in the limelight. Additionally, Mahomes' charity work has fought against the stigma of such illnesses, at least to a certain extent.
Mahomes' charity work
The busy, sleeping quarterback has still found time to give back to the people of Kansas City. His aptly named charitable foundation, 15 and the Mahomies, is dedicated to improving the lives of children. The foundation's key program is "15 for 15," which supports 15 youth charities that focus on science, academics, the arts, classroom supplies, athletics, children with disabilities, and more. 
Part of Mahomes' more hands-on charity work includes surprise visits to the local children's hospital. During these visits, the quarterback often brings gifts for the kiddos. 
Related: Russell Wilson Uses His Clothing Company to Help Give Back to the Community