Patrick Mahomes Gets Honest on Chiefs' Struggles After Disheartening Loss to Titans: 'It's Been Rainbows and Flowers and Awesome for These Last Few Years'
If you are looking at the AFC West standings and see the Kansas City Chiefs at the bottom tied with the Denver Broncos, that is not a mistake. Somehow, Patrick Mahomes and the back-to-back AFC Champions have gotten off to a brutal start to the 2021 season.
They are 3-4 after a disheartening loss to the Tennessee Titans, one that kept the offense out of the endzone entirely in a 34-3 embarrassment. Mahomes, Travis Kelce, and Tyreek Hill could not do anything against the Tennessee defense and looked flat all game long.
Things have not been too kind for Andy Reid's squad through the first seven weeks, and perhaps now is the time to cast some doubts on how talented this Chiefs team is. But, Mahomes is still there, and there is absolutely no way these struggles continue for much longer.
The road has been pretty empty for Mahomes and company the past few years, so this is indeed new territory for this group.
Patrick Mahomes gets honest on the Chiefs' struggles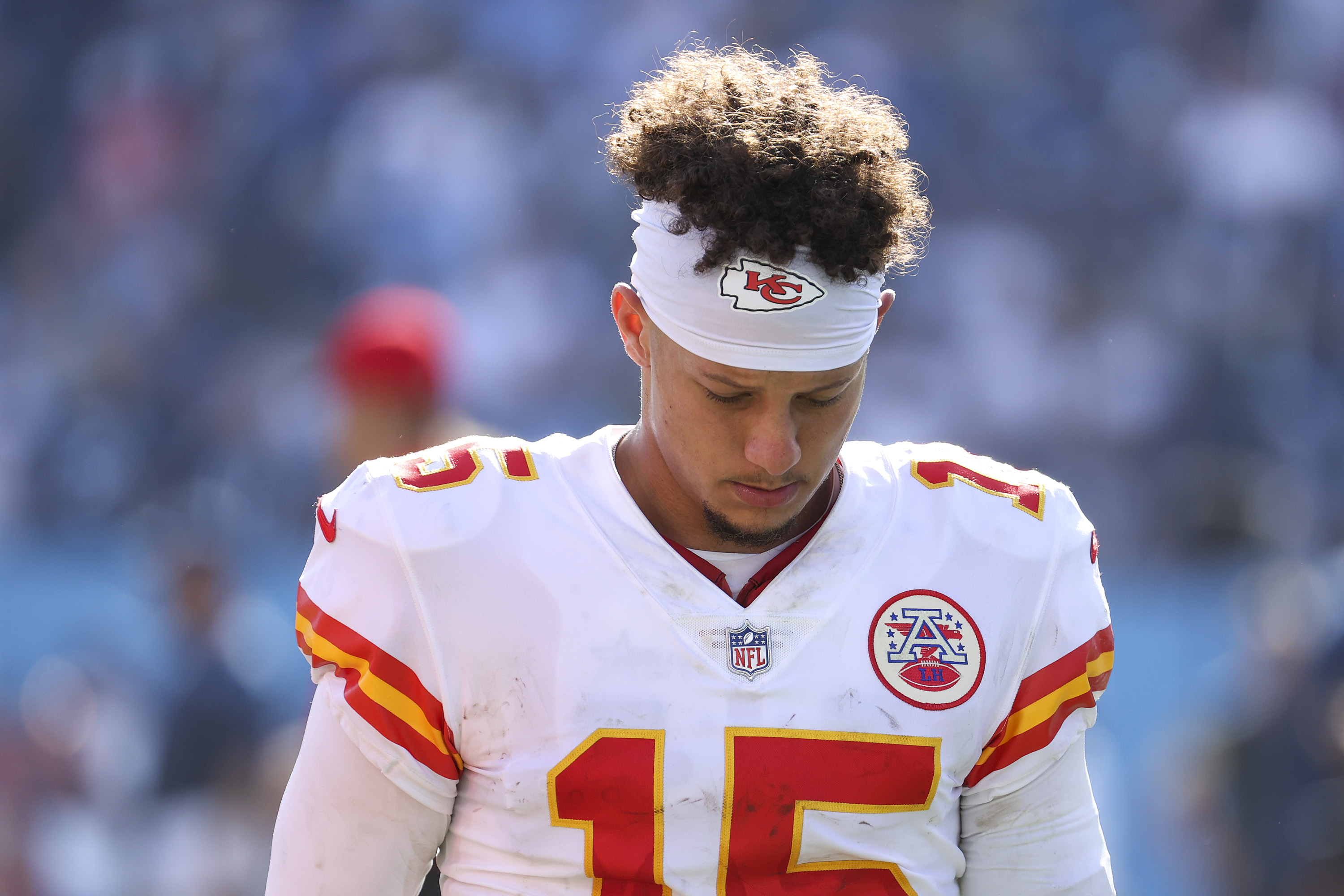 Prior to the 2021 campaign, the Chiefs were one of — if not the favorites — to win the AFC once again and make yet another trip to the Super Bowl. But here we sit at the end of October, and there is a legitimate reason to panic for the Chiefs.
However, Mahomes doesn't seem too concerned and somewhat embraces the challenge after years of cakewalks (h/t Teresa M. Walker of Associated Press).
"It's been kind of rainbows and flowers and awesome for these last few years, but whenever you want to build something substantial and you want to build something great, you're going to go through parts like this. It's going to take us getting better every single day."

Patrick Mahomes on the recent struggles for Kansas City
The Chiefs have had it easy for the past few years, and this is new territory for everybody involved. It starts with Mahomes, but other issues need to be fixed all around the team.
Coming into the year, the Chiefs had lost only 10 games since Mahomes took over as the full-time starter. Those seasons include three trips to the playoffs and two Super Bowl trips.
Now, shockingly they have dropped four games and are on the wrong side of the .500 mark. It has not been pretty, but Mahomes knows that great things are coming.
The former Super Bowl MVP is throwing interceptions at a high rate
Yes, there are plenty of issues on this team but Mahomes taking care of the football is the biggest concern. In 2018, he tossed 50 touchdowns and 12 interceptions — both career-highs.
However, the past two seasons Mahomes threw a combined 11 interceptions. In 2021 alone, the Texas Tech product has thrown nine interceptions and is on pace to throw a career-high in just seven games.
The reasoning behind his struggles remains to be seen, but the lack of protection upfront is a massive part of it. Remember the Super Bowl against the Tampa Bay Buccaneers? Mahomes was chased time and time again in one of the worst performances of his career.
Against the Titans this past Sunday, he threw for just 206 yards with zero touchdowns — an unheard-of line for a player of Mahomes stature.
Kansas City is an utter disaster at the moment and in unfamiliar territory. It won't be easy to turn around, either, with games against the New York Giants, Green Bay Packers, Las Vegas Raiders, and Dallas Cowboys lined up before they hit their bye week.
Even Andy Reid is perplexed at the state of the Chiefs team
On the surface, things look good from an offensive standpoint. The Chiefs offense ranks 4th in yards per game, 8th in points, and 3rd in passing yards. Moreover, they rank 14th in rushing yards and 12th in time of possession but are somehow 3-4.
The Chiefs' head coach touched on the uncharted waters that the team is swimming through as well (h/t Teresa M. Walker of Associated Press).
"I'm seeing things that I haven't seen before. And we just got to fix it. And the players, they know that."

Andy Reid on the Chiefs issues
Mahomes being tied with Zach Wilson for the NFL lead in interceptions makes no sense whatsoever, and him going without a touchdown against a defense that got beat by the New York Jets is even more puzzling.
Regardless, things will be changing in Kansas City one way or another if this train doesn't get back on track. The unfamiliarity will make it difficult for them to respond, but with many weapons at Mahomes' disposal, never count this team out.
Stats Courtesy of Pro Football Reference
RELATED: Patrick Mahomes Saw an Incredible Streak Come to an End on Sunday Against the Titans, and the Chiefs Playoffs Hopes Might Have Went With It