Patrick Mahomes Just Got a Serious Financial Warning From a TV Star After His $503 Million Deal
Patrick Mahomes is now a very, very rich man. Mahomes has had a better start to his career than maybe any other quarterback in the history of the NFL has. Because of his success, the Kansas City Chiefs rewarded him with a massive 10-year contract extension worth up to $503 million. However, a famous TV personality is now giving him a financial warning, so he doesn't ever lose his wealth.
Patrick Mahomes has become the best QB in the NFL for the Chiefs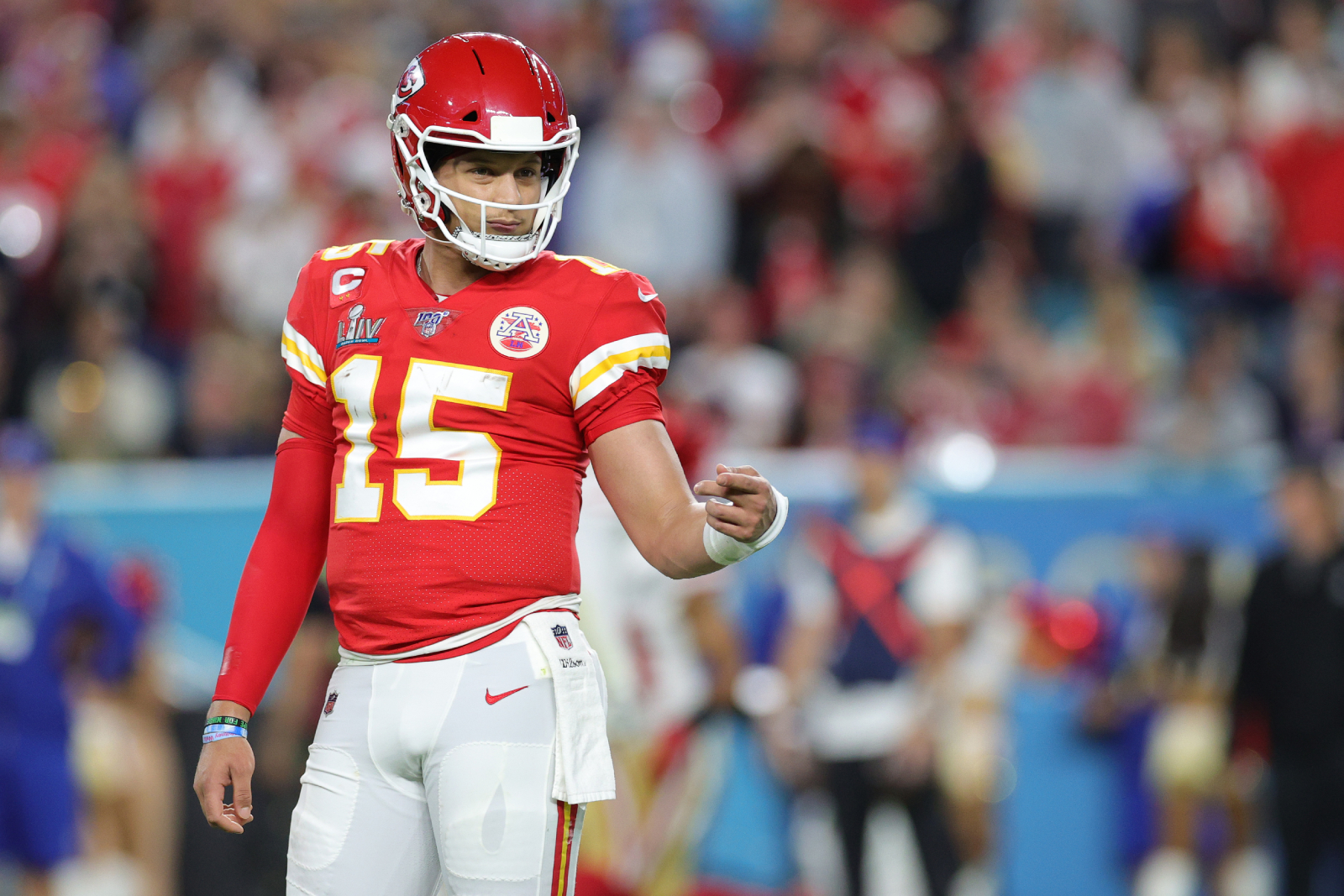 RELATED: How Tall Is Patrick Mahomes and How Does His Height Compare to Other Legendary QBs?
Mahomes put up incredible numbers in college at Texas Tech. He then ultimately went to the Kansas City Chiefs with the 10th overall pick in the 2017 NFL draft. 
In his first season, Mahomes sat behind Alex Smith. He ultimately only played in one game as he completed 22-of-35 passes for 284 yards and one interception. The Chiefs ended up going 10-6 overall in the regular season that year but lost in the Wild Card Round to the Tennessee Titans.
Mahomes, however, then became the starter in the 2018 season. He immediately took the NFL by storm. He threw for 5,097 yards and an NFL-leading 50 touchdown passes, which helped him win the NFL's MVP award. The Chiefs went 12-4, and Mahomes almost led them to the Super Bowl as they lost 37-31 in the AFC Championship Game to the New England Patriots.
During the 2019 season, Mahomes missed two games, so his numbers weren't as incredible. However, he still had a good year as he threw for 4,031 yards, 26 touchdowns, and only five interceptions. He became a legend in the playoffs, though. Mahomes threw for 901 yards, 10 touchdowns, and two interceptions in three playoff games for the Chiefs. He ultimately led them to a 31-20 win over the San Francisco 49ers in the Super Bowl and went on to win Super Bowl MVP. 
Mahomes signed a 10-year contract extension with the Kansas City Chiefs
RELATED: Watch Out, NFL Defenses — Patrick Mahomes Finally Knows How to Play Quarterback
On Monday, July 6, the Chiefs announced that the team reached an agreement with Mahomes for a 10-year contract extension. The deal keeps him with the team through the 2031 season, according to ESPN. 
Sources told Adam Schefter of ESPN that the deal is worth $450 million over the 10-year period and could be worth up to $503 million.
In his first three seasons, Mahomes made an estimated $13.72 million, according to Spotrac. He only made an estimated $1.95 million in 2019, though, which was 668th in the NFL last season, also according to Spotrac.
'Shark Tank' star Barbara Corcoran sent a warning to Patrick Mahomes
RELATED: Patrick Mahomes' $450 Million Contract Makes Him Wealthier Than 7 Different Countries
Barbara Corcoran knows how to make money. That has ultimately helped her become a star on ABC's Shark Tank, a reality TV show where entrepreneurs pitch business ideas to investors.
Corcoran recently sent a financial warning to Mahomes.
"He's gonna be a target. He's got a target on his back. Wait and see," she said, according to TMZ.
TMZ reports that Corcoran said the first thing Mahomes should do is, "put it in the bank. Not do a thing! I know because when I sold my business, every creep came out of the woodwork with a $10,000 problem. Everybody is after your money, and you can't trust anybody."
She also wanted to remind him that he is not actually about to make $500 million.
"First of all, it's not $500 million," Corcoran said. "Remember, he has an Uncle named Sam. He's gonna have to pay him $250 million so he really only has $250 million. Bear that in mind."
Corcoran advised Mahomes to figure out how much he needs to live on before buying a big house or jet. She also said that he should learn from Alex Rodriguez, who has become a big real estate investor after his baseball career.
She also, again, made sure to remind him about the random people that will start coming around now.
"Let me tell you something, the more money you make, the more creeps you attract," Corcoran said to TMZ. "The more people dressed in fancy suits, and not-so fancy suit, friends or family — all come out and are after your money."
Patrick Mahomes is a wealthy man now. As long as he is smart with his money, he should be just fine for the rest of his life.
Stats courtesy of Pro Football Reference