Patrick Mahomes and Kevin Durant Are Investors in a Now-$3.6 Billion Company
"If you don't find a way to make money while you sleep, you will work until you die."
Warren Buffet, a man worth over $100 billion, knew the importance of investing and diversifying your financial portfolio. It's something many working-class people do as they aim to create long-term wealth for themselves and their families.
Former MVPs Patrick Mahomes and Kevin Durant have also taken that advice and diversified their portfolios.
Mahomes and Durant are two of the athletes invested in Whoop, a human performance company that makes fitness trackers that monitor movement, sleep, and workout information. Following the latest round of investments, Whoop now carries a valuation of $3.6 billion.
Patrick Mahomes and Kevin Durant invested in Whoop early
Mahomes became an investor in Whoop in October 2020. The investment came shortly after the 25-year-old purchased an ownership stake in the Kansas City Royals in July.
The Kansas City Chiefs quarterback invested when the valuation sat at $1.2 billion, tripling his investment in well under a year. However, it's Durant who has really benefited from Whoop's recent valuation.
The Brooklyn Nets forward bought into Whoop in 2017 through his investment firm Thirty Five Ventures. Whoop, which began out of Boston in 2012, was worth just $60 million when KD became an investor.
Durant has struck gold with a number of investments besides Whoop. The stock-trading service Robinhood was one of them, worth $1.2 billion when Durant invested in 2017. By the time Robinhood went public in July 2021, it was worth $32 billion.
Mahomes was part of a significant Whoop study during the NFL season
Before Mahomes invested in Whoop, he was a passionate supporter of it. So much so, he took part in a study to see how his body was impacted by the NFL season.
The study followed Mahomes from Week 1 through the Super Bowl, observing how the season affected him in three areas: recovery, strain, and sleep. He wore the Whoop Strap 3.0 every day, with Whoop tracking how his strain on gamedays would affect his recovery on off-days, among other observations.
Mahomes, of course, got to see the results along the way.
"[Checking my recovery score is] the first thing I do when I wake up," Mahomes said on an episode of the Whoop Podcast. "I look at it because I want to know how I'm feeling, how my body is feeling, where I'm at. Usually, if I'm feeling pretty relaxed, it's a pretty good score."
While Mahomes was the face of the study, he wasn't the only football player wearing the band. Whoop became the Officially Licensed Recovery Wearable of the NFLPA in 2020. In turn, a Whoop Strap 3.0 was distributed to all active players.
"I've had my Whoop for months and I love it," Mahomes said after the agreement was announced. "Whoop has helped me understand my own training and health in a new way."
Multiple big-name athletes are investors in Whoop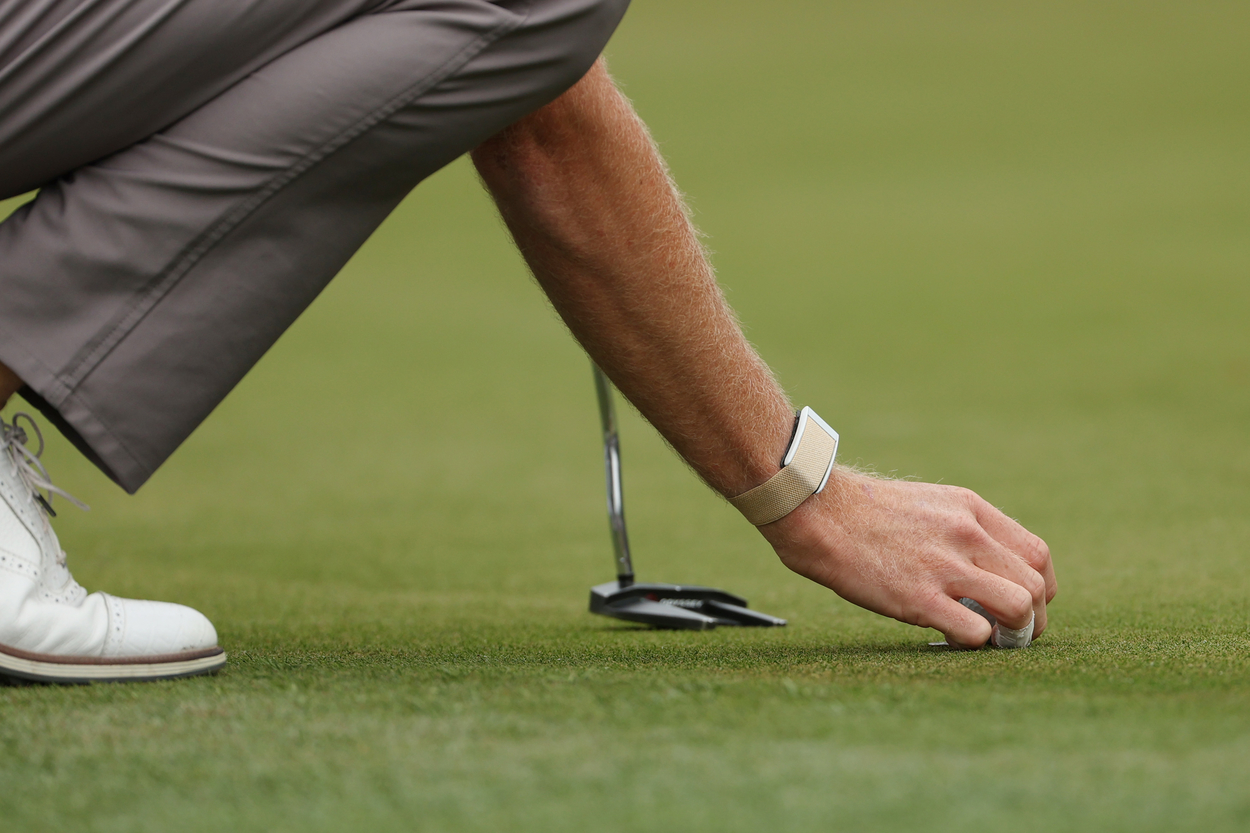 In 2020, Whoop became known as not only a fitness tracker, but also as a tool for combatting COVID-19. The PGA Tour most notably procured and distributed 1,000 smart bands in an effort to detect symptoms amongst golfers.
After proving to be effective for fitness as well as health and safety during the pandemic, multiple athletes joined Durant and Mahomes as investors in the company. Among them was former New York Giants quarterback Eli Manning, longtime Arizona Cardinals receiver Larry Fitzgerald, as well as PGA stars Rory McIlroy and Justin Thomas.
"I've always loved Whoop the product, but I learned that Whoop the business was just as good," said McIlroy after his investment was announced. "I'm proud to be investing again in this round of financing and very excited about the company's prospects."
Athletes all have opportunities to make money well beyond the final days of their careers. Durant and Mahomes are two of the athletes who have taken that to heart.