Patrick Mahomes Is Living It Up After Signing His Massive Contract Extension
Patrick Mahomes' new contract is going to make him a lot richer than he already is. His stellar play on the field for the Kansas City Chiefs the last two seasons ultimately helped him earn the richest valued contract in all of American pro sports. So, of course, getting a massive pay raise is a reason to celebrate. Mahomes has been living it up since he came to the agreement with the Chiefs.
Patrick Mahomes has become an NFL star for the Kansas City Chiefs
Mahomes put up crazy numbers at Texas Tech, and then went to the Chiefs with the 10th overall pick in the 2017 NFL draft. 
He sat behind Alex Smith during his first season. Mahomes ultimately played in only one game that year where he completed 22-of-35 passes for 284 yards and one interception. The Chiefs went 10-6 overall in the regular season that year. They, however, lost in the Wild Card Round to the Tennessee Titans.
During the 2018 season, though, Mahomes became the starter and was absolutely dominant. He threw for 5,097 yards and an NFL-leading 50 touchdown passes, which helped him win the NFL's MVP award. The Chiefs ultimately went 12-4 that year, and he almost led them to the Super Bowl too. They lost 37-31 in the AFC Championship Game to the New England Patriots.
Mahomes missed two games in 2019, so his numbers were not as crazy. He still had an excellent season, though, as he threw for 4,031 yards, 26 touchdowns, and only five interceptions. In the playoffs, however, Mahomes became a legend. In three playoff games with the Chiefs, he threw for 901 yards, 10 touchdowns, and only two interceptions. He also led them to the ultimate goal as the Chiefs defeated the San Francisco 49ers 31-20 in the Super Bowl. Mahomes won Super Bowl MVP too.
He signed a massive contract extension with the Chiefs
On July 6, the Chiefs announced that the team reached an agreement with Mahomes on a 10-year contract extension. The deal keeps him in Kansas City through the 2031 season, according to ESPN. 
Sources told ESPN's Adam Schefter that the deal is worth $450 million over the 10-year period and could be worth up to $503 million. When looking at the payout of his contract over the 12 total seasons, it is the richest valued deal in American pro sports, also according to ESPN.
During his first three seasons in the NFL, Mahomes made an estimated $13.72 million, according to Spotrac. He only made an estimated $1.95 million in 2019, though, which was 668th in the NFL last season, Spotrac reports. 
Mahomes has been living it up after getting his new contract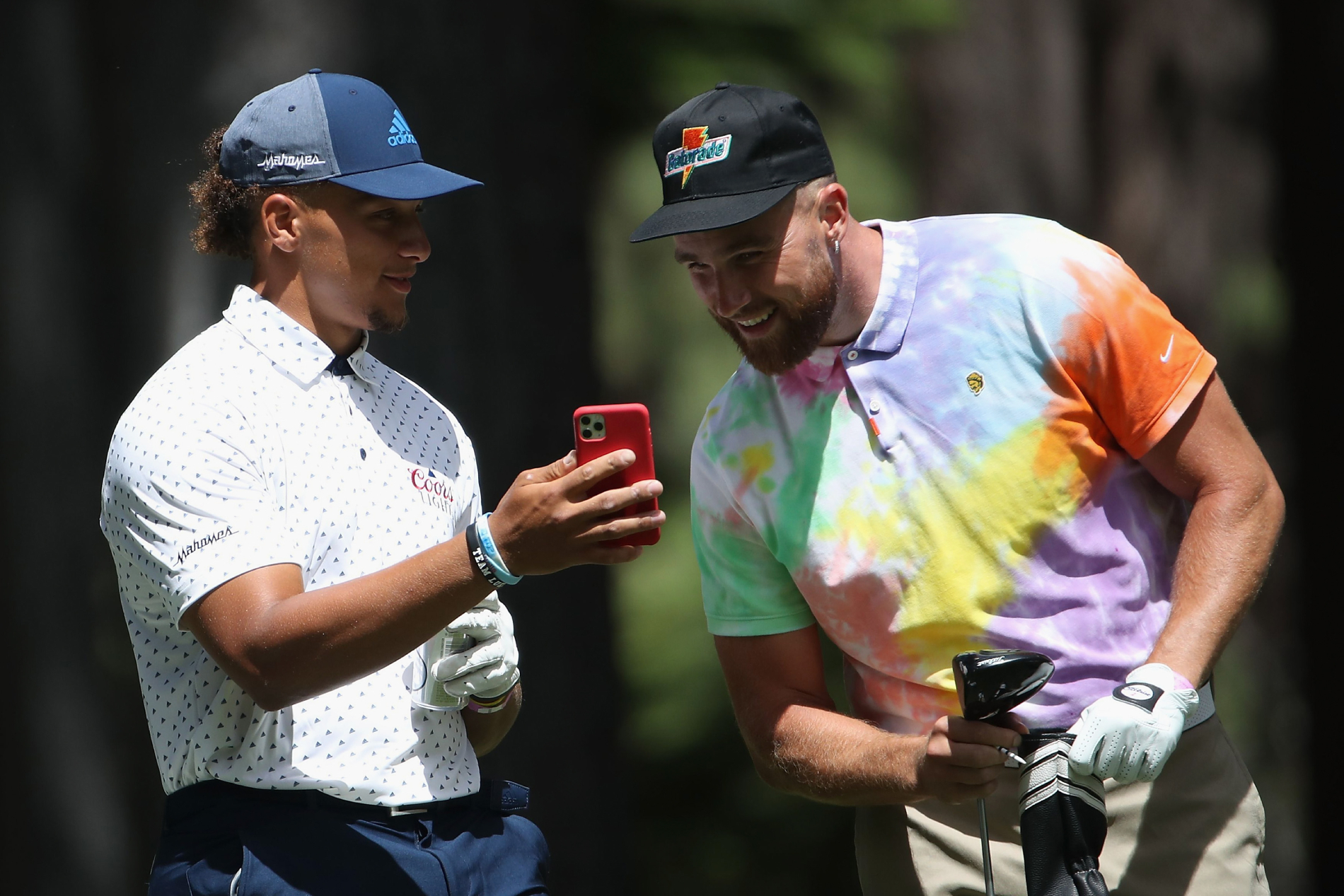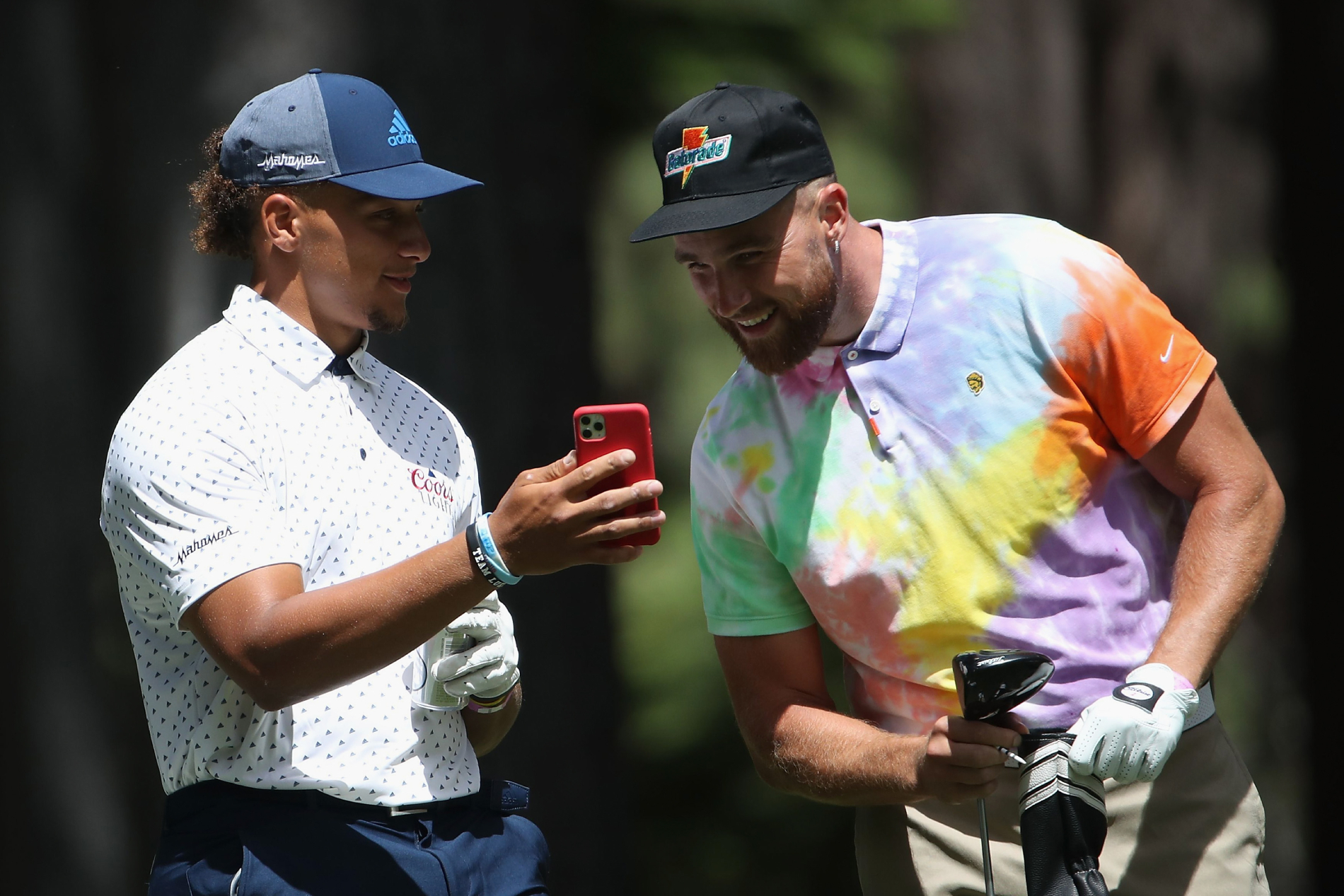 Being millions of dollars richer is certainly a reason to celebrate. Let's also not forget that the Chiefs are also coming off of a Super Bowl win in February, so Mahomes has plenty of reasons to have a good time right now. He has been living it up with his teammate, tight end Travis Kelce.
TMZ reported that Mahomes and Kelce partied on a boat in Lake Tahoe this week with their girlfriends and some other friends. You can see some of the action from the party at TMZ as it looks like were all living their best lives.
Kelce and Mahomes reportedly got on a private jet for Tahoe on Wednesday. They are competing in the American Century Championship celebrity golf tournament this weekend. The two have a tee-time with Rob Riggle at 12:35 p.m. ET on Saturday for Round 2, according to Sporting News. Mahomes and Kelce were both tied for 47th after Round 1.
Coming into the weekend, Tony Romo was the favorite to win the tournament, Sporting News reports. An estimated $6000,000 in prize money will reportedly be donated to charities supporting social justice reform and COVID-19 relief efforts.
Stats courtesy of Pro Football Reference