Patrick Mahomes' New Deal Got a Big Reaction From O.J. Simpson
Patrick Mahomes has been one of the the best quarterbacks in the NFL each of the past two seasons. However, many people were surprised by the massive deal he got with the Kansas City Chiefs. It was mostly because of the contract's length, though, not because he doesn't deserve a ton of money. Many athletes and celebrities have ultimately given their reactions to the deal over the past couple of days. This includes O.J. Simpson.
Patrick Mahomes has taken the NFL by storm
RELATED: Patrick Mahomes Can Buy a Ridiculous Amount of Ketchup With His New Contract
After putting up ridiculous numbers at Texas Tech, Mahomes went to the Kansas City Chiefs with the 10th overall pick in the 2017 NFL draft. 
In his first season in the NFL, Mahomes sat behind Alex Smith. He only played in one game as he ultimately completed 22-of-35 passes for 284 yards and one interception. The Chiefs went 10-6 overall in the regular season that year. They, however, lost in the Wild Card Round to the Tennessee Titans. 
Mahomes then became the starter in the 2018 season. He then immediately became the best quarterback in the league. Mahomes threw for 5,097 yards and an NFL-leading 50 touchdown passes, which helped him win the league's MVP award. The Chiefs went 12-4 that year too, and he almost led them to the Super Bowl as they lost 37-31 in the AFC Championship Game to the New England Patriots.
During the 2019 season, Mahomes missed two games, but he still put up some good numbers. He threw for 4,031 yards, 26 touchdowns, and only five interceptions. Mahomes became a legend in the playoffs, though. He ultimately threw for 901 yards, 10 touchdowns, and only two interceptions in three playoff games for the Chiefs. He then helped lead them to a 31-20 win over the San Francisco 49ers in the Super Bowl and went on to win Super Bowl MVP.
Signing a massive 10-year contract with the Kansas City Chiefs
RELATED: Watch Out, NFL Defenses — Patrick Mahomes Finally Knows How to Play Quarterback
On Monday, July 6, the Chiefs announced that the team reached an agreement on a 10-year contract extension with Mahomes. The deal keeps him with the team through the 2031 season, according to ESPN. 
Sources told Adam Schefter of ESPN that the deal is worth $450 million over the 10-year period and could be worth up to $503 million.
During his first three seasons in the NFL, Mahomes made an estimated $13.72 million, according to Spotrac. He only made an estimated $1.95 million in 2019, though, which was 668th in the NFL last season, according to Spotrac. 
O.J. Simpson reacted to Mahomes' new deal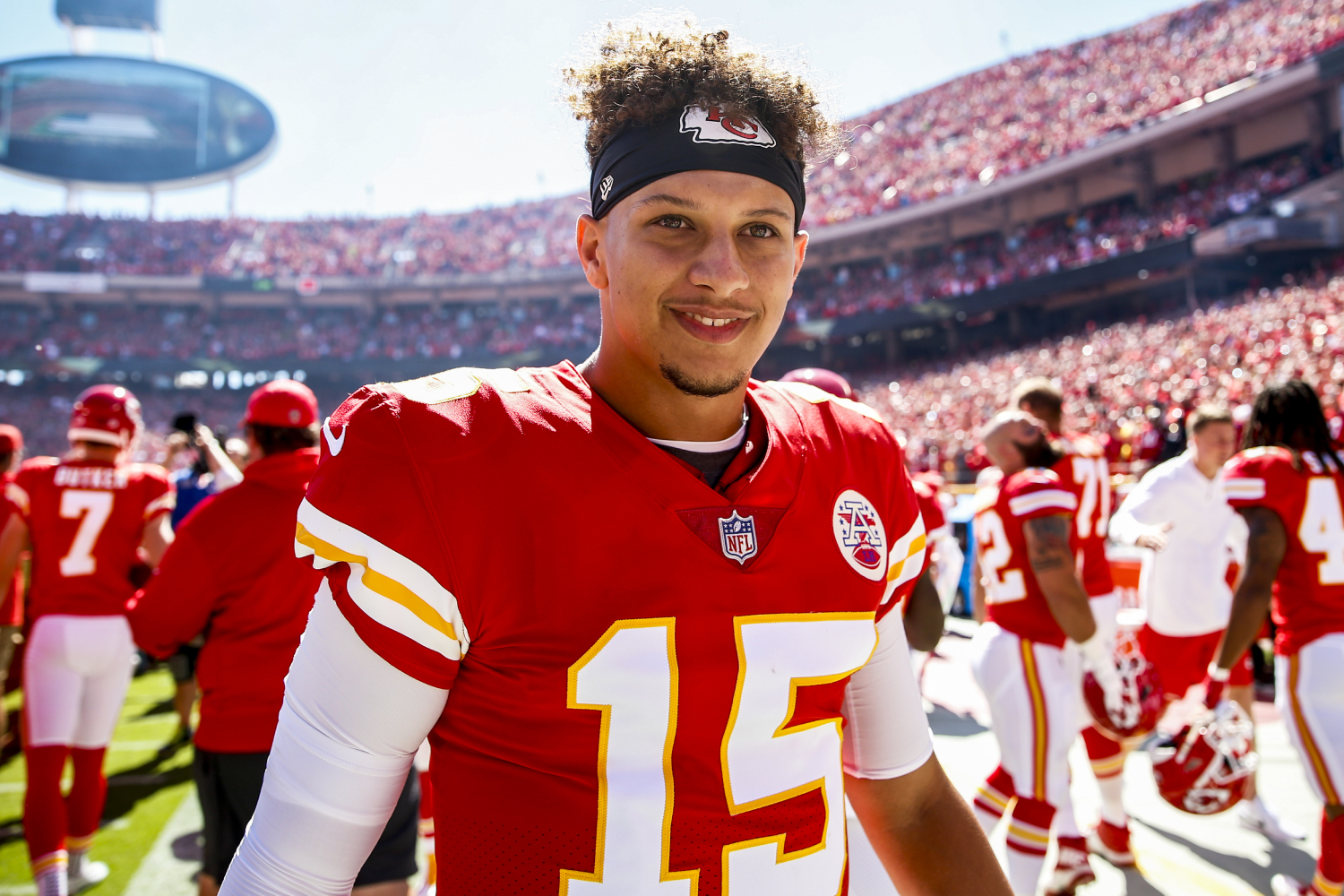 RELATED: Why the Chiefs Will Regret Giving Patrick Mahomes His Record-Breaking Deal
Hall of Fame running back O.J. Simpson celebrated his 73rd birthday on July 9. He took to Twitter with a video and ultimately discussed several things. He also gave his reaction to Mahomes' new deal with the Chiefs.
"I was the highest-paid player through most of my career when I was in Buffalo, but I was thinking today — of the 11 years that I played, the money that I made came up to about $500 million less than what this guy is going to be making on this contract," Simpson said in the video. "I know what my birthday wish is. I wish that I'm around to watch Patrick Mahomes at the end of this contract."
NFL stars got paid a lot less in Simpson's day. According to Celebrity Net Worth, Simpson's net worth is an estimated $3 million, while Mahomes' is an estimated $30 million.
Patrick Mahomes' incredible play for the Kansas City Chiefs has gotten him a lot of fans. He certainly has one in O.J. Simpson too.
Stats courtesy of Pro Football Reference