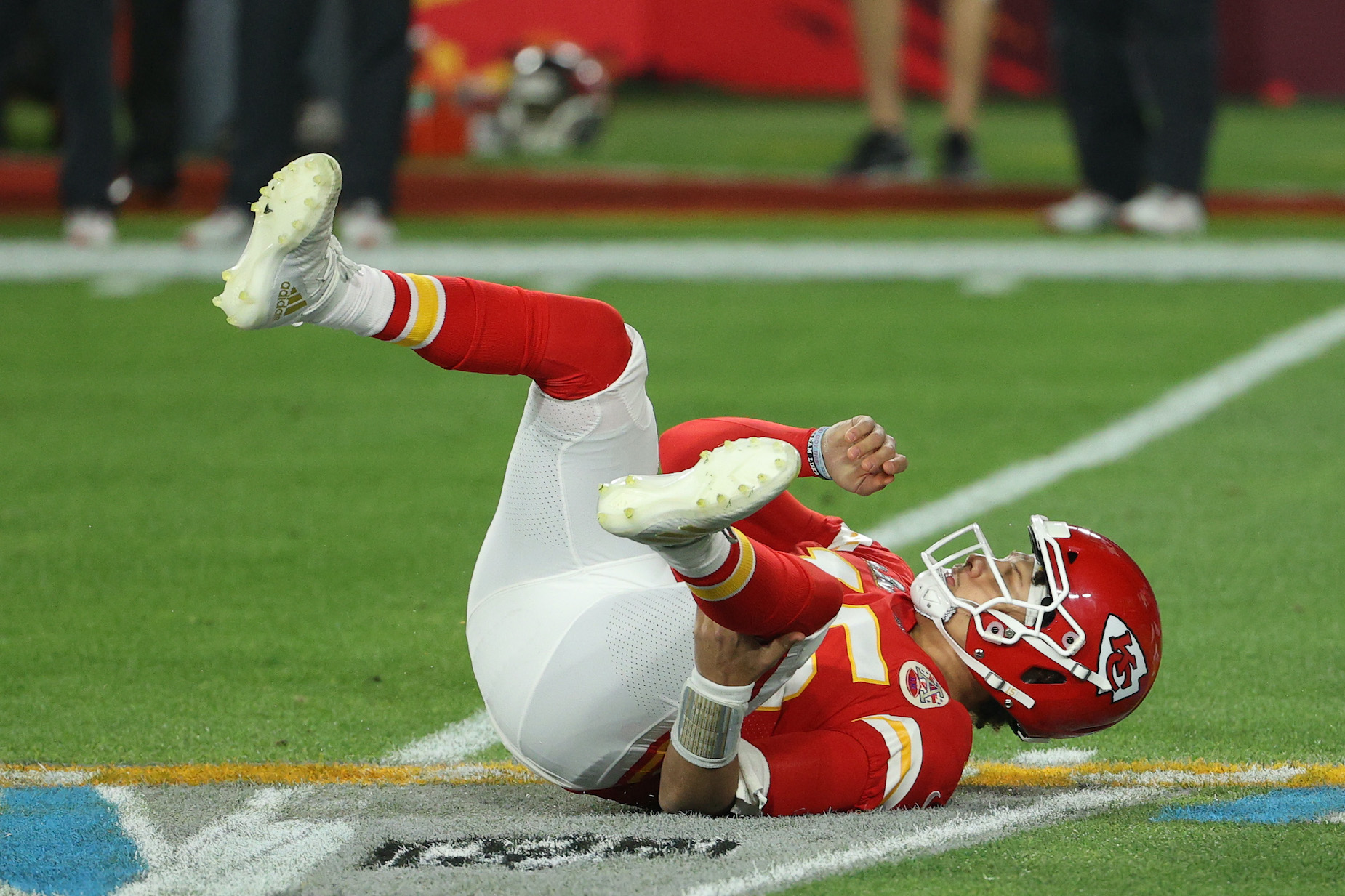 Patrick Mahomes' Trip to the Masters Provided a Subtle Update on the Health of His Foot
After having offseason foot surgery, Patrick Mahomes provided Kansas City Chiefs fans with two positive updates about his health.
While Patrick Mahomes may be incredibly talented, the Kansas City Chiefs quarterback isn't quite indestructible. He played through some painful foot problems at the tail end of the 2020 campaign; after an ugly Super Bowl defeat, he went under the knife to address his turf toe.
Although the procedure was routine and, by all accounts, went well, NFL fans will always hold their breath when a star quarterback has offseason surgery. During the 2021 Masters, however, Patrick Mahomes provided a subtle update on the state of his foot.
Patrick Mahomes had a painful end to the 2020 campaign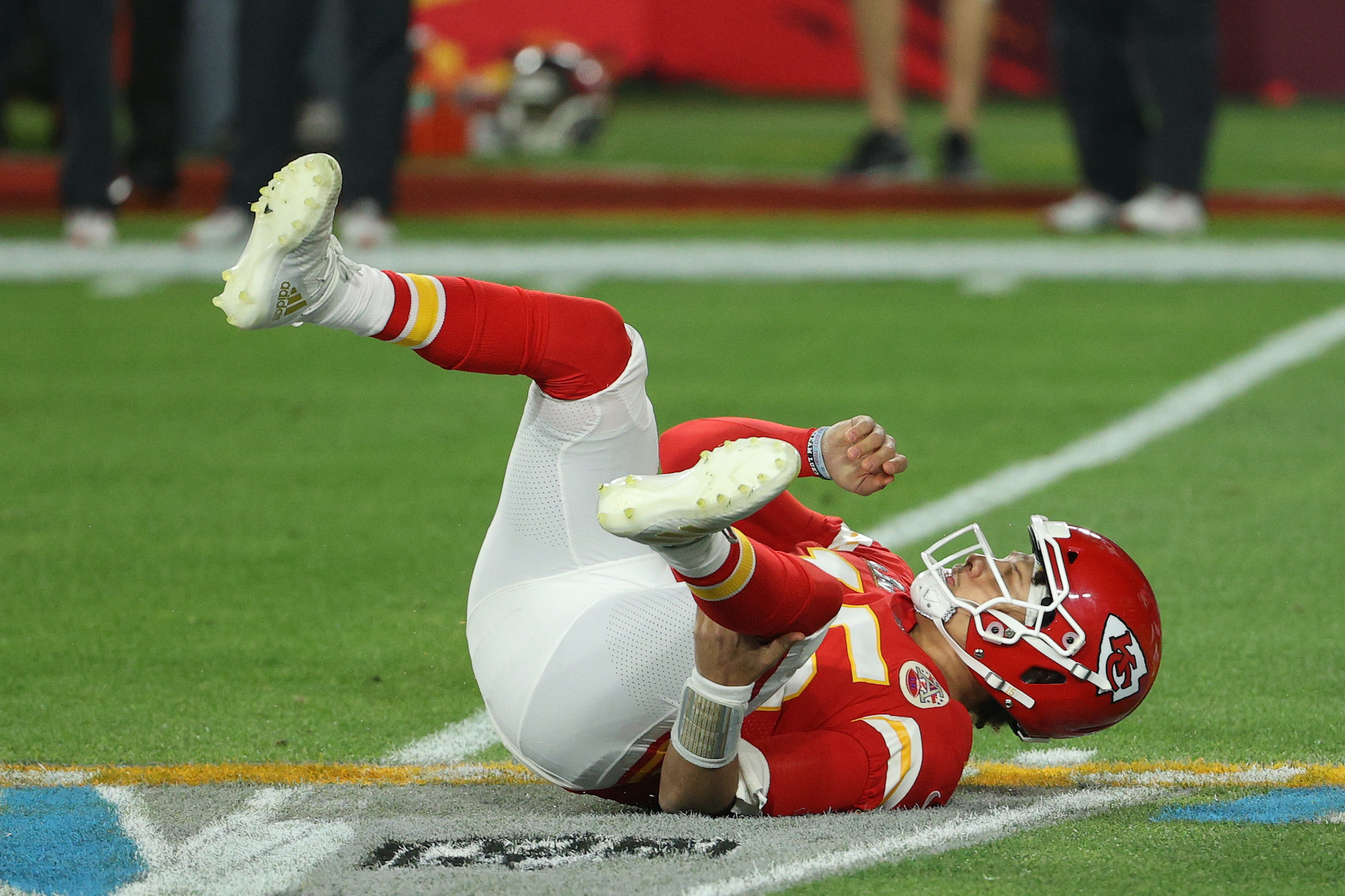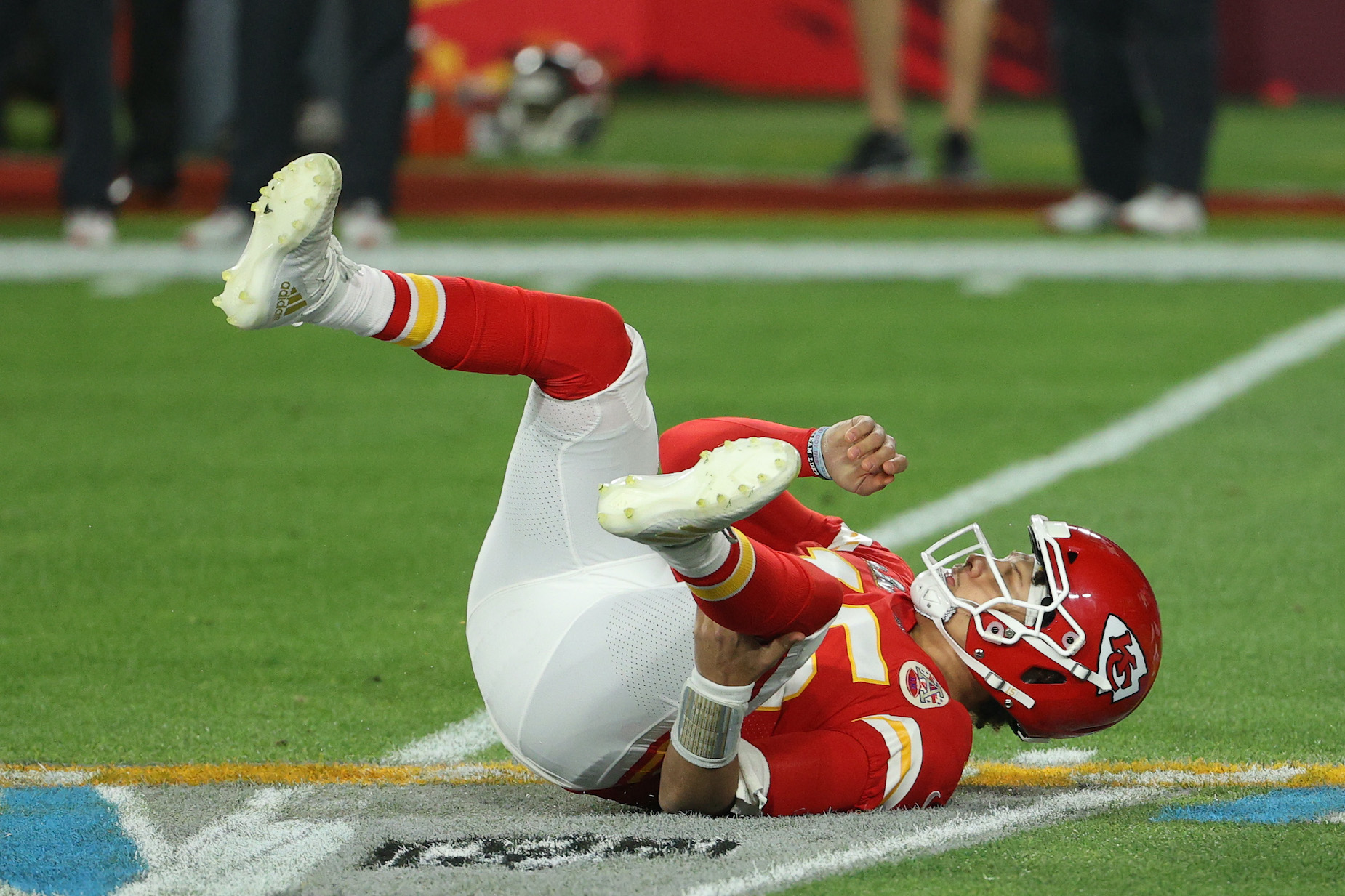 During his relatively brief time as an NFL starter, Patrick Mahomes has already achieved an incredible level of success. The end of his 2020 season, however, didn't go according to plan.
During the Chiefs' Divisional round game against the Browns, Mahomes seemed to injure his foot before being leaving the action with a concussion. While he made it through concussion protocol in time for the AFC title game, turf toe doesn't go away in the space of a week; Mahomes had to manage the injury and play through some pain.
Super Bowl 55, however, added insult to injury. Despite playing on a bad foot, Mahomes was forced to run for his life all night. He and the Kansas City Chiefs ended up being embarrassed by the Buccaneers, ending the season on a sour note.
In the days after the big game, Mahomes had surgery to address his turf toe. The procedure reportedly went well, meaning the quarterback simply had to wait out the recovery process before preparing for the new season.
Two positive updates in the space of a week
While all the word out of Kansas City has been positive, you can excuse Chiefs fans for being a little paranoid about Patrick Mahomes' health; without him, the team instantly becomes much less dangerous. Thankfully, though, the quarterback provided two positive updates within the space of a week.
On Easter, Mahomes shared a family photo that showed him wearing a walking boot. While some feared that meant he had suffered a setback, it seems like the extra protection was just precautionary; Pat McAfee asked if everything was alright, and Mahomes tweeted that it was "all good."
Less than a week later, Mahomes and Travis Kelce were spotted at the Masters. During his time in Georgia, the quarterback tweeted some pictures of himself in a golf cart; he was wearing two Addidas sneakers, not a walking boot.
While you could cynically argue that Mahomes specifically put on the sneakers to promote Adidas, it's still a positive sign. If the quarterback was dealing with setbacks or was otherwise at risk, he wouldn't have flown down to Georgia and walked the golf course, let alone removed his boot to put on some new sneakers for an advertisement.
Patrick Mahomes already has plans for the 2021 campaign
Whether he's fully out of his boot or not, Patrick Mahomes should be good to go in time for the 2021 NFL season. If nothing else, we know that the quarterback is already preparing to hit the gridiron.
As Jesse Palmer explained on the NFL Network, Mahomes has spent his offseason focusing on mental work and efficiency. At this point, everyone knows that the quarterback has an incredible arm; now, he wants to ensure that he's taking what the defense gives him and avoid forcing things.
"He wants to be more efficient as a quarterback, become more complete as a quarterback. He knows that he has a tendency to be very aggressive. [He] loves to go downfield with the football, loves to try to push it vertically. But at the same time, he's studying, to my understanding, different ways to move the football downfield," Palmer said. "There are ways to stay on the field, keep moving the football and be more efficient."
That idea, of course, is nothing new. The quarterback has previously spoken about improving as a pocket passer and not relying on his arm to bail him out of bad spots.
At this point, the 2021 NFL season is still a ways away. With Patrick Mahomes providing positive updates about his health and working on becoming more efficient, though, Kansas City Chiefs fans will certainly have something to look forward to this fall.