Patrick Mahomes Recalls Favorite Play of the Season and Explains Why He Won't Let Anyone Near His Fiancée
Patrick Mahomes talks about how he spent New Year's eve, what his favorite play of the regular season was and what he won't let anyone near his fiancée Brittney Matthews.
Patrick Mahomes had an amazing 2020. The quarterback's year began with a couple playoff wins and a trip to Super Bowl LIV where he led the Kansas City Chiefs to a victory over the San Francisco 49ers. Then in July, Mahomes signed a contract extension worth more than $500 million. And in September, he and his longtime girlfriend Brittany Matthews got engaged and later announced that they are expecting their first child together.
The signal caller is now poised to make another Super Bowl run after the Chiefs secured the bye and home field throughout the playoffs. With so many great plays this season fans are wondering what his absolute favorite play was.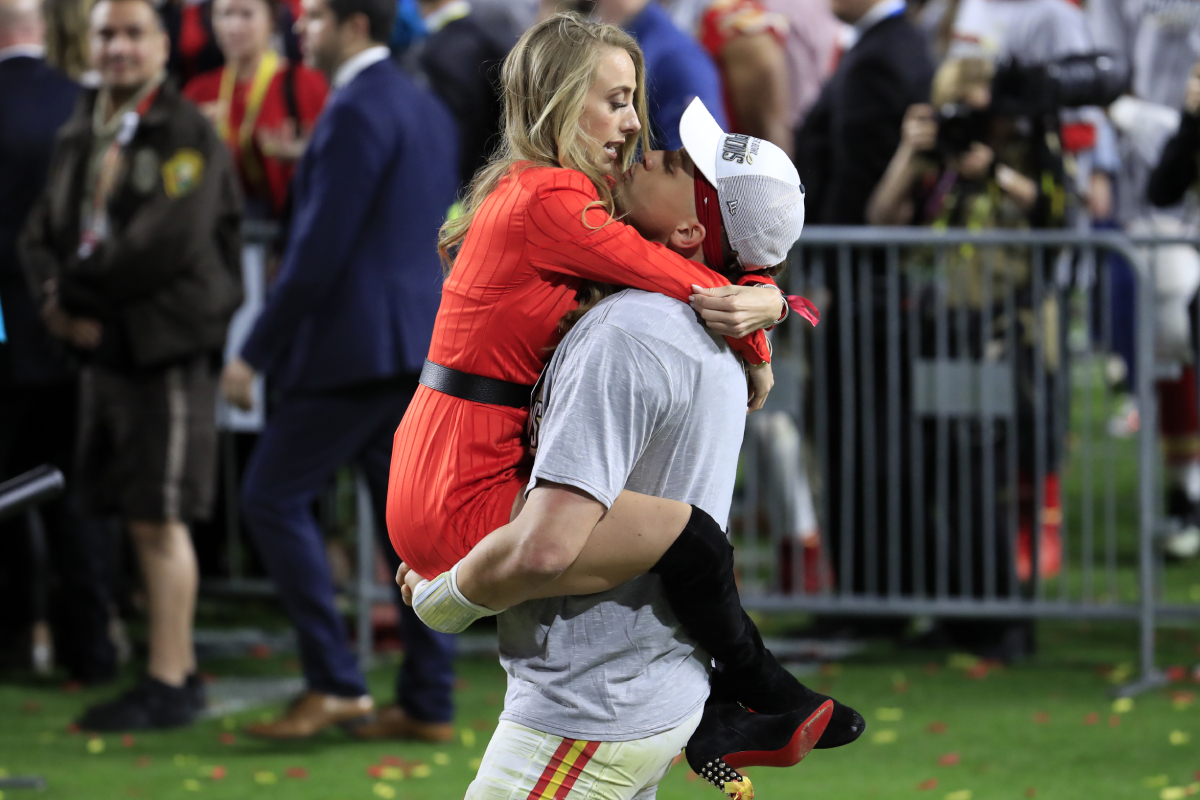 Here's more on that, plus how Mahomes spent New Year's Eve and the reason he won't let people go near his fiancée anymore.
How Mahomes rang in 2021
After a great 2020 for the Chiefs star, many were curious how the athlete rang in 2021. During his weekly guest spot on KCSP 610 Sports Radio's The Drive, the athlete revealed that there was no major celebration at his house because he went to bed before the ball even dropped.
"I feel asleep around 9:45p.m. like usual," Mahomes told show hosts Carrington Harrison and Sean Levine. "I can't stay up anymore that late these days, especially when I have practice and meetings the next day."
Staying safe in 2021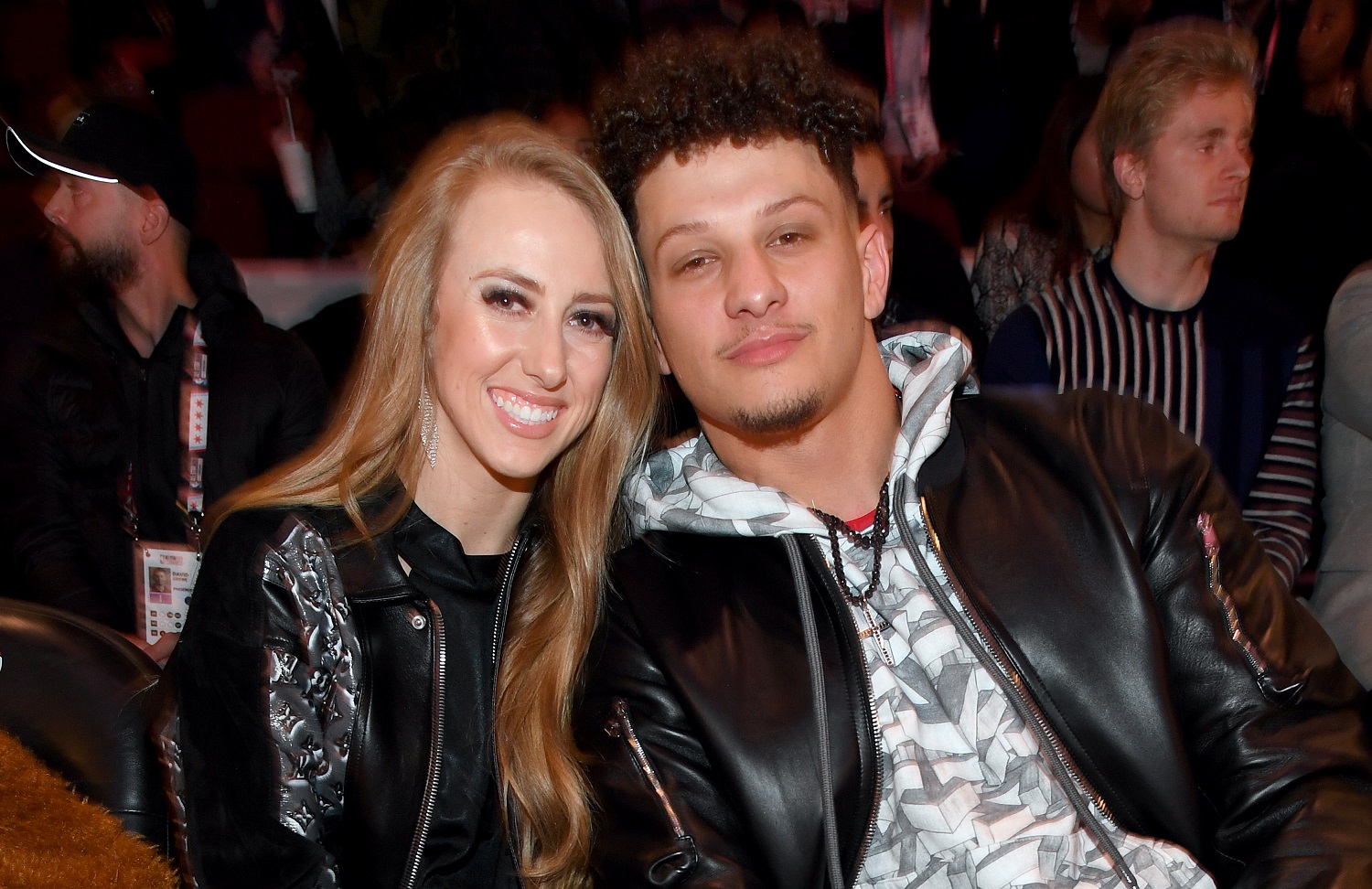 The NFL superstar previously spoke about being in a bubble with Matthews due to the coronavirus (Covid-19) pandemic.
"Being in the bubble I get to see everything. I get to see the entire process of [Brittany] going through the pregnancy and everything like that," Mahomes explained. "Hopefully right after the Super Bowl [we're] able to bring a little girl into this world and [I] get to become a dad in the offseason."
Mahomes said that will continue to take all the necessary precautions to keep him and Matthews safe which means not allowing anyone from outside his household around his fiancée.
"I don't even have my parents around Brittany or anyone that's at my house during the game. I have them sit in other places," he stated.
The quarterback's favorite play of the season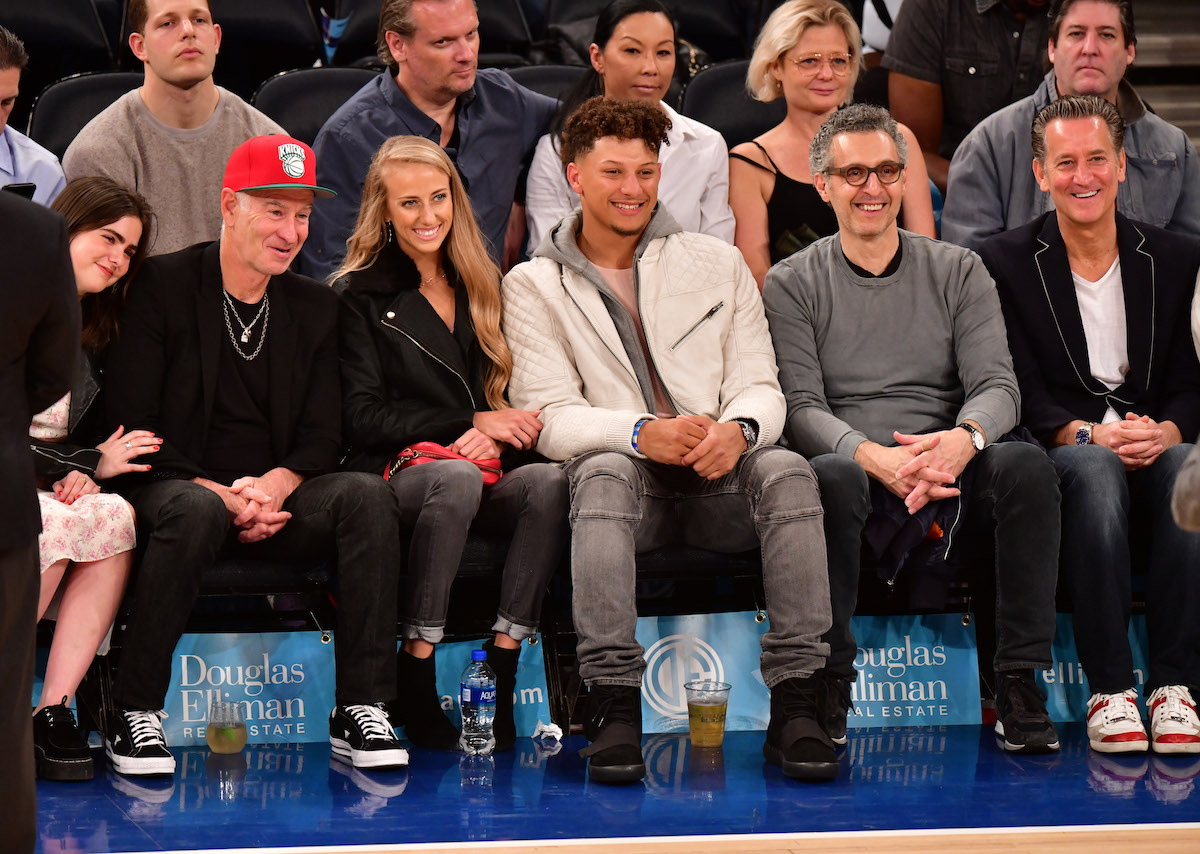 With such an incredible season so far, Harrison and Levine wanted to know what Mahomes' favorite play was. The quarterback said that would be a touchdown pass he threw against the Las Vegas Raiders at the very end of the game to secure the win.
The signal caller was also asked to comment on the big NFL news of Week 17 that came out of Philadelphia after coach Doug Pederson pulled quarterback Jalen Hurts in the fourth quarter for backup Nate Sudfeld.
"I mean, you never know what's going on inside the team or the organization, but just watching how [Hurts] played the past few weeks, it did kind of confuse me at the time," Mahomes said. "But you never know. For me, I would've wanted to play and finish out the season no matter what our record was, but whatever the coach thought was best for the team, he did, and you have to back that as a guy on the team."
Pederson has been accused of intentionally throwing the game, something he has denied.
RELATED: What Is Kansas City Chiefs Quarterback Patrick Mahomes' Ethnicity?
Related post url: