Patrick Mahomes Has Set an $861,000 Record in the World of 'Virtually Unseen' Trading Cards
The trading card world has had a bit of a renaissance as of late. There's, perhaps, no greater example of this than Chiefs superstar Patrick Mahomes. With cards bearing his likeness already fetching more than the average person makes in a year, Mahomes' recent season only made them more valuable.
One card, a 2017 National Treasures autographed rookie card bearing his likeness, recently broke the record for football card collectors and showed the world the power of the half-a-billion-dollar quarterback's brand.
The trading card boom
RELATED: Who Were the 9 Teams That Passed on Patrick Mahomes in the 2017 NFL Draft?
While the card market never truly fell off a cliff, it stagnated in the public eye for many years. However, during this time, the cards sitting in some people's closets collected dollar signs instead of dust.
According to professional poker player and card collector Jared Bleznick, who spoke with Yahoo on the subject, the card market has its moment not just for collectors but for traders. Bleznick told Yahoo:
"The sports card market is the best spot to put your money. It's very hard to make a lot of money day trading … hard to make a lot of money in real estate. It's very hard to make a lot of money playing DFS or gambling on sports. You have to be smart with how you invest in the sports card market, but it's probably easier to make a decent return there than almost anywhere else."
This might explain why cards from recent years are going for millions of dollars. It doesn't mean that the average card bearing a star's likeness is guaranteed to pay the mortgage, but that those who keep an eye out for the rarities may have an investment opportunity in the future. It's changed the way that people think about the card market. Furthermore, it shows why Mahomes' card was such a hot commodity.
Why did Patrick Mahomes' card cost so much?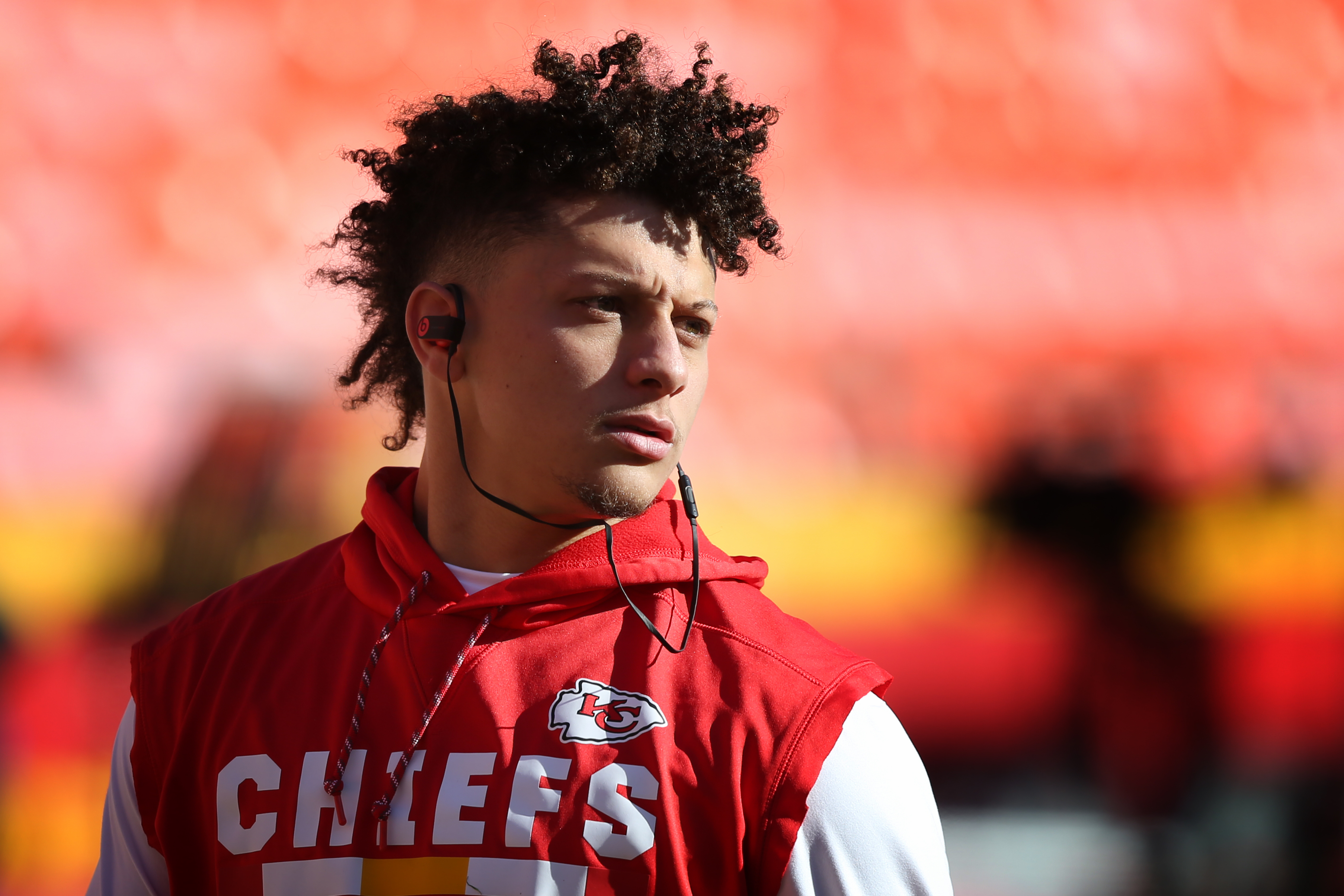 RELATED: Patrick Mahomes' $5.3 Million Gift Catapulted the Kansas City Chiefs to Super Bowl Success
Analysts decide a card's value based on dozens of unique criterium. From its grade to its rarity, condition, and prominence, one small change from one card to another can be worth thousands of dollars to those who are lucky enough to hold the proverbial gold mines. According to HypeBeast, the Patrick Mahomes card, signed by the former MVP and Super Bowl Champion, was a grade 9, according to BGS, their highest to date.
Add to that the fact that it has a piece of his jersey and a verifiable autograph, and the card is rare. However, sold in the days before the Super Bowl, that $861,000 price tag could have been worth even more if Mahomes had won the Super Bowl. Even with the loss, the card will likely rise in value as the market gets even better.
But, if Mahomes wants to break the sports card record, he still has a long mountain to climb before unseating the long-running Champion.
The trading card race
To look at how much the card market has grown since 2000, HypeBeast also reported a Tom Brady rookie card recently sold at the PWCC Marketplace for $555,988. This was a staggering 10,000% growth from 2012 when the card was reportedly worth $5,000. The card's value reportedly increased tenfold in the last three years alone, and its value has likely grown after the quarterback's victory over Mahomes.
Still, the football card world is booming, but one sport reigns supreme when it comes to cards. While baseball might be a distant second, third, or fourth when it comes to American sports, its cards are still the hottest commodity on the trading card market. According to Twisted Sifter, a signed Mike Trout rookie card sold for nearly $4 million in August. That's more than the legendary Honus Wagner card, yet still more than a million less than a Mickey Mantle rookie card worth more than $5 million.
Whether this growth is a sign of things to come or not, the card world is having a moment. Mahomes is still just in his early prime. If he keeps up the superstar play, perhaps his card will reach the baseball level as his career moves forward following his loss to Brady and the Buccaneers.