Patrick Mahomes Stays Motivated By His Dad's 1 World Series Appearance: 'I Try to Win as Much as Possible Now'
Patrick Mahomes is an exceptional athlete, and one look at his lineage will ensure this is no surprise. His father, Pat Mahomes, pitched in MLB for years. Along with being a role model for the quarterback, the elder Mahomes' career serves as something of a warning. Here's the story of how one father has shaped his son's elite football career so far, and why he offered evidence that championship success is never guaranteed. 
Pat Mahomes was a solid starting pitcher
RELATED: In One Season, Patrick Mahomes Will Make $47M More Than His Father Did in 11 MLB Years
Pat was no Hall of Famer, but according to Baseball-Reference, he pitched in the big leagues for 11 seasons. He spent the better part of his career with the Minnesota Twins, but also logged time with the New York Mets, Boston Red Sox, Chicago Cubs, Texas Rangers, and Pittsburgh Pirates. Pat finished his tenure with a record of 42-39 and an ERA of 5.47. He appeared in 308 games and pitched 709 innings overall.
Based on his statistical profile, similar players included journeyman pitchers like Tanyon Sturtze and Todd Van Poppel. The fringe starter converted into a reliever and bounced around to several teams. These types of pitchers may not be superstars, but they are certainly valuable to MLB organizations. They provide depth out of the bullpen and are often asked to eat innings after a starter underperforms. 
Pat serves as a constant source of wisdom for Patrick. In fact, growing up, Patrick was a two-sport star needing to choose between baseball and football. His dad no doubt helped play a role in that decision. Another person the young quarterback looks to is his godfather and his father's former teammate with the Minnesota Twins: former relief pitcher LaTroy Hawkins. 
Patrick Mahomes' godfather LaTroy Hawkins advises him
RELATED: Patrick Mahomes' Daughter Received a 1 of a Kind Gift Days After Her Birth
According to Men's Health, Patrick looked to Hawkins for counsel upon entering the NFL. One area Hawkins told the QB to focus on was the playing field. While Patrick wanted to jump headlong into responding to social justice issues, especially in the wake of Colin Kaepernick's peaceful protests, Hawkins advised him to establish himself as a player before letting his voice be heard.
Hawkins said it was a matter of taking time to learn the fundamentals: "My conversation with him was: 'You're new to the league. Your main objective right now is learning this playbook and building leadership skills.'"
Patrick focused on football first. Soon, he became one of the league's best players and became vocal about issues related to social and racial justice. That's not to say that great players are the only ones who should be allowed to express their opinions. But Hawkins' advice was helpful to Patrick, as it helped him worry about football first and then move onto more important topics.  
Patrick Mahomes' dad's World Series appearance helps keep things in perspective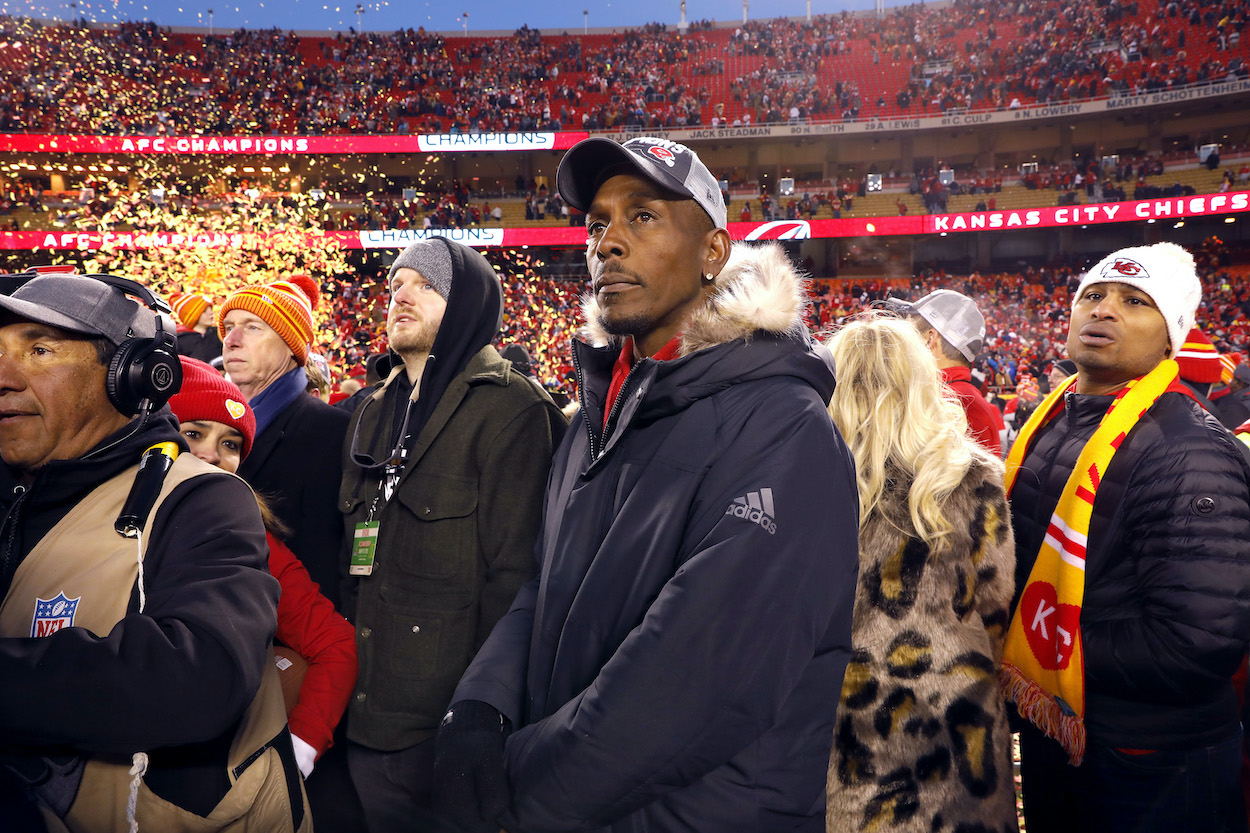 From a winning perspective, Patrick is crushing it. He's been to an AFC championship game and won two AFC titles as well as one Super Bowl. But as successful as he's been this early in his NFL career, he does not take anything for granted. The 25-year-old spoke about the fact that his father only made the World Series once, in 2000 as a member of the New York Mets. That year, the talented Mets club lost to the New York Yankees in five games. Pat never made the playoffs again. 
Patrick told Men's Health, "I got to see him battle and grind to try to get back there…You never know if it's going to be like this for the rest of your career … So I try to win as much as possible now, and do whatever I can to win multiple Super Bowls." 
Count this as another great lesson from father to son: Never take championships for granted. You can never know when your last opportunity may come.