Patriots DB Devin McCourty Expresses Unhappiness Ahead of Falcons Game: 'It Sucks to Play Sunday and Then Have to Play Again Thursday'
Thursday Night Football features a Super Bowl rematch of the Atlanta Falcons and New England Patriots. Sure, the teams were much different in the infamous 28-3 comeback engineered by mastermind Tom Brady. But at least Bill Belichick is still sporting the headset for New England.
Nonetheless, in what has been a common theme, some aren't too thrilled about the quick turnaround from Sunday to Thursday. Patriots veteran Devin McCourty was the latest to express his displeasure with the Thursday night games. Moreover, the latest batch of NFL games has been severely underwhelming.
'Thursday Night Football' has been a massive disappointment in 2021, and Patriots-Falcons won't help
The previous matchup on Thursday night was the Baltimore Ravens against the Miami Dolphins. And yes, the best moment of the game was Dolphins offensive lineman Robert Hunt stretching out for a touchdown — one that ultimately didn't count.
This sums up the disappointment of the Thursday night games during the 2021 campaign. Yes, there have been close and exciting games.
Generally speaking, these games have been difficult to watch. In Week 9, the Indianapolis Colts dismantled the New York Jets, who were trying to ride the momentum of Mike White. Jacksonville Jaguars-Cincinnati Bengals, Carolina Panthers-Houston Texans, and Denver Broncos-Cleveland Browns were also disappointing games.
It seems that everybody enjoyed watching the Green Bay Packers and Arizona Cardinals face off in a thriller. Of course, Week 1 was the Dallas Cowboys and Tampa Bay Buccaneers.
But as a whole, the Thursday night games have failed to live up to expectations.
Can the Patriots-Falcons game break that streak? Probably not. After all, the Patriots are red-hot, and the Falcons just got embarrassed against the Cowboys last weekend.
Devin McCourty is not about playing on Thursday night as the Patriots take on the Falcons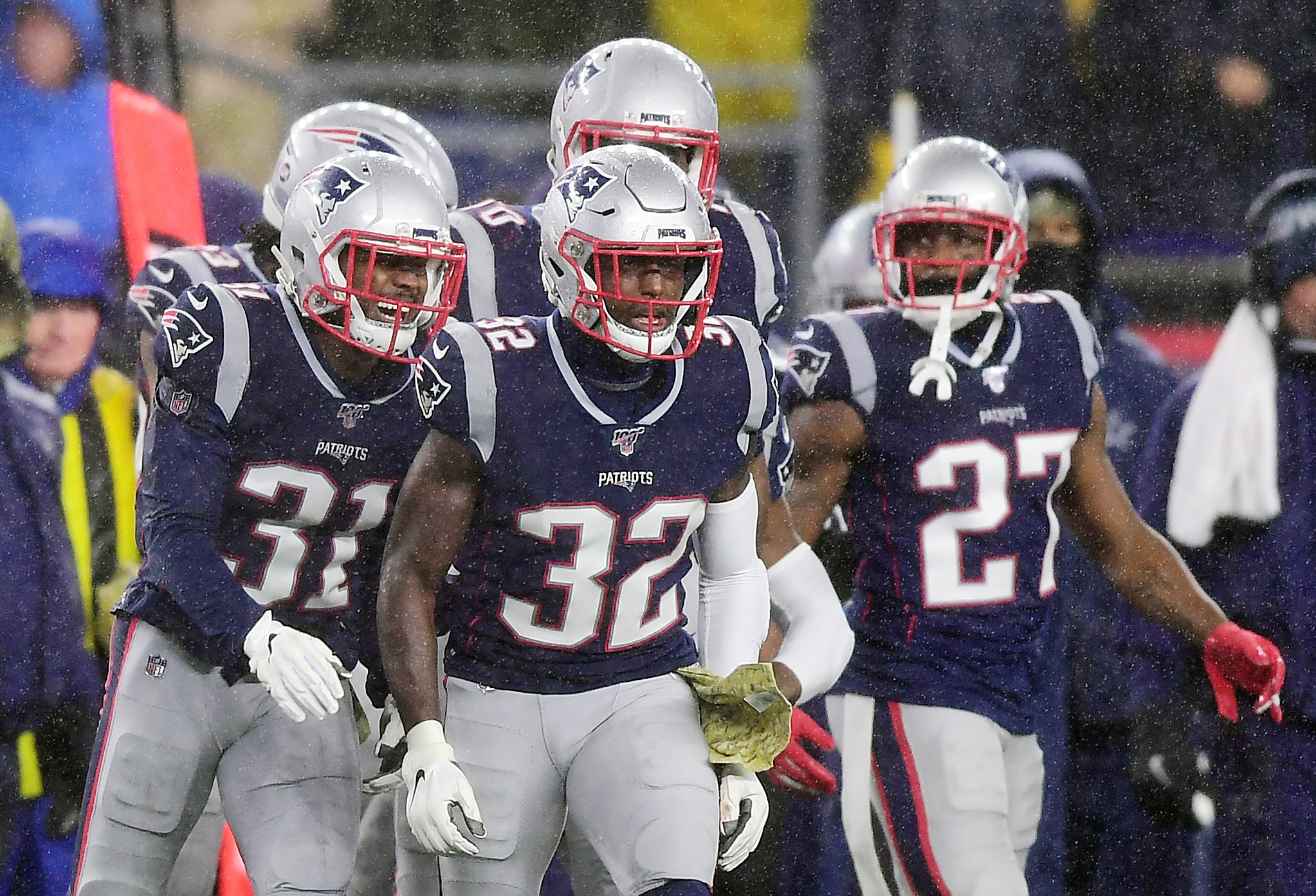 Well, at least McCourty is honest.
The turnaround from Sunday to Thursday makes it difficult for everybody — coaches, players, trainers, team personnel, you name it. McCourty elaborated a bit more on the difficulty of having just a few days to prepare for the next opponent (h/t Michael David Smith of Pro Football Talk).
"Quite frankly, it sucks to play Sunday and then have to play again Thursday. But you push through and you look at the next break that you're gonna get is a 10-day break. You gotta push through mentally and continue to tell yourself that and go out there and try to play a good game. There's two teams going through the same thing and it'll come down to who out-prepares each other, who can recover better, all those little things in a short amount of time play a big factor come Thursday night."

Patriots DB Devin McCourty on playing on Thursday night
Just a few days to prepare and recover from the previous week is difficult for anybody and any team in the NFL. Yes, McCourty mentions the 10-day break after the fact. But still, is it worth it?
Moreover, we have seen some significant injuries occur during the Thursday night games, and questions have surfaced about whether the short turnaround contributes to that fact.
Regardless, Thursday Night Football is here to stay for one simple reason: money.
The NFL won't be getting rid of 'Thursday Night Football' anytime soon
The NFL makes an enormous amount of money from these Thursday Night Football games. That is no secret.
Also, the 17-game schedule can be chalked up to money even if Brady despises the added game on the slate. It is a money grab, plain and simple.
In a report by CNBC, the NFL announced a TV rights deal with Amazon — including the Thursday night games as part of a package — for around $1 billion. That is a ton of money, hence why the NFL has been so persistent for these Thursday games.
On the one hand, it gives the NFL audience an extra day of entertainment. It gives the bettors an extra day to place prop bets and hit the lines. The Thursday games also give fantasy football players one more day to root for their teams.
Nonetheless, if the players aren't happy, that could cause some turmoil, although it might not make a difference. The NFL does what the NFL wants to do, and it's going to take more players such as the Patriots veteran to express their concerns over these mid-week games.