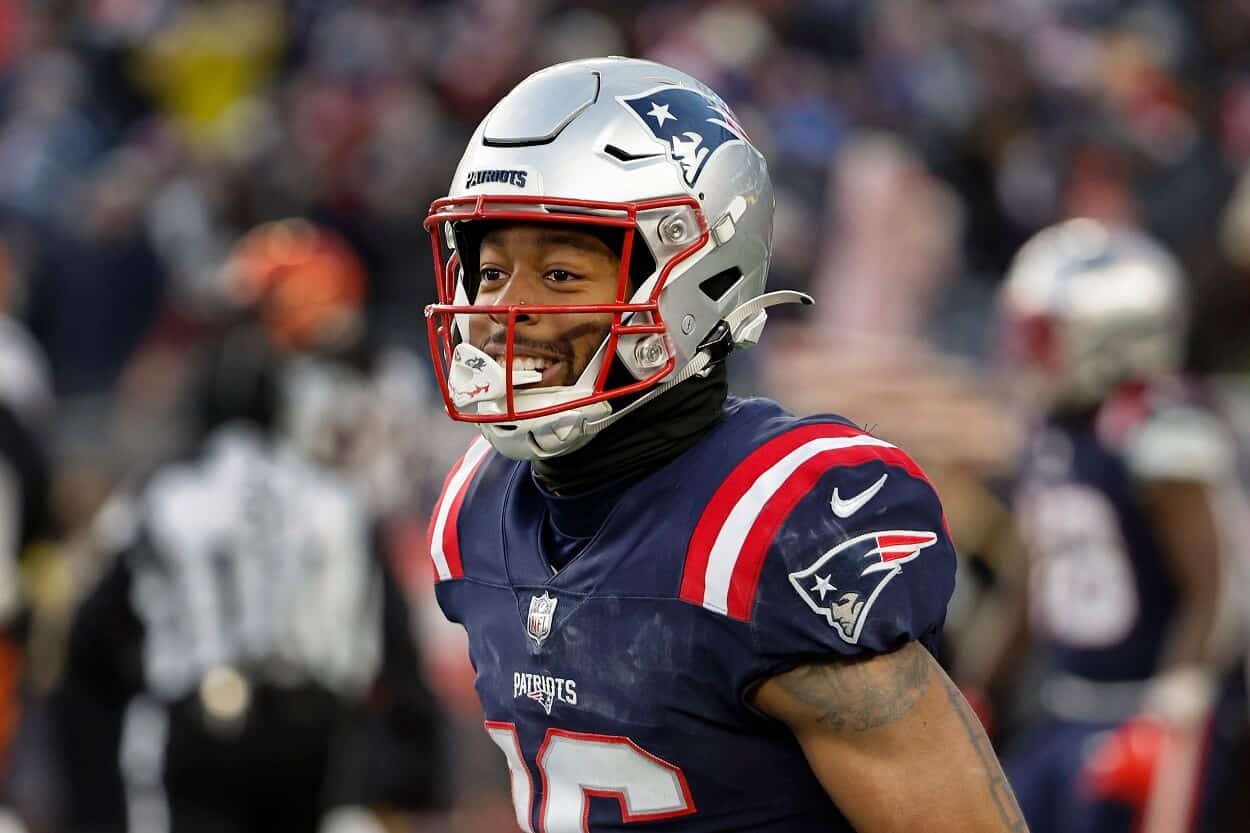 Patriots Fans Better Prepare to Say Goodbye to Jakobi Meyers Once NFL Free Agency Starts
It's highly unlikely that Jakobi Meyers remains with the New England Patriots once NFL free agency begins.
If Bill Belichick is still the same guy who showed Tom Brady, Richard Seymour, and Logan Mankins the door, then New England Patriots fans should already know what's about to happen when NFL free agency kicks off. 
Unless the soon-to-be 71-year-old suddenly changes his views on paying market value to retain proven veterans, one of his few success stories at the wide receiver position will undoubtedly don different colors in 2023. 
After all, based on both financial and football factors, Jakobi Meyers looks poised to become the latest fan favorite to leave Foxborough. And if the Patriots let another familiar face go, it will only put more heat on Belichick to fortify a talent-deficient roster before it's too late.
Jakobi Meyers has a prime opportunity to cash in on his early success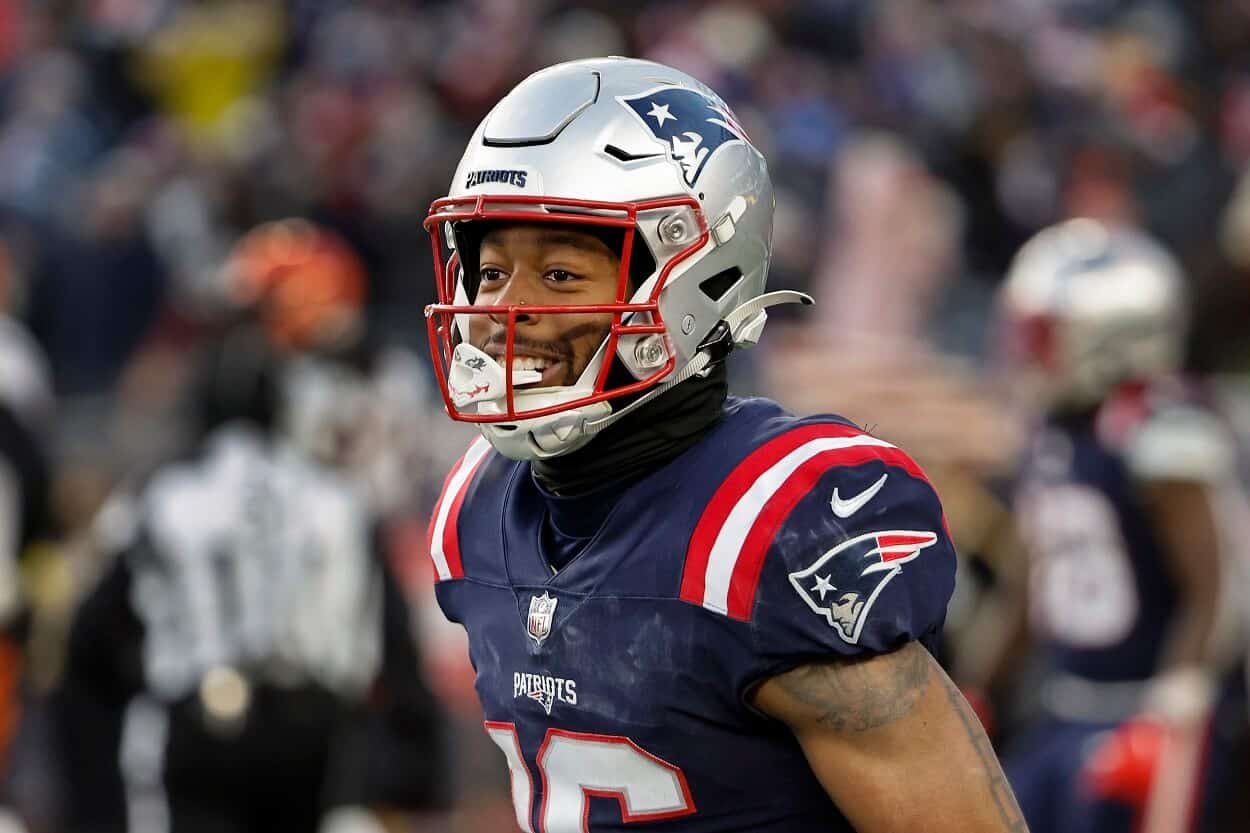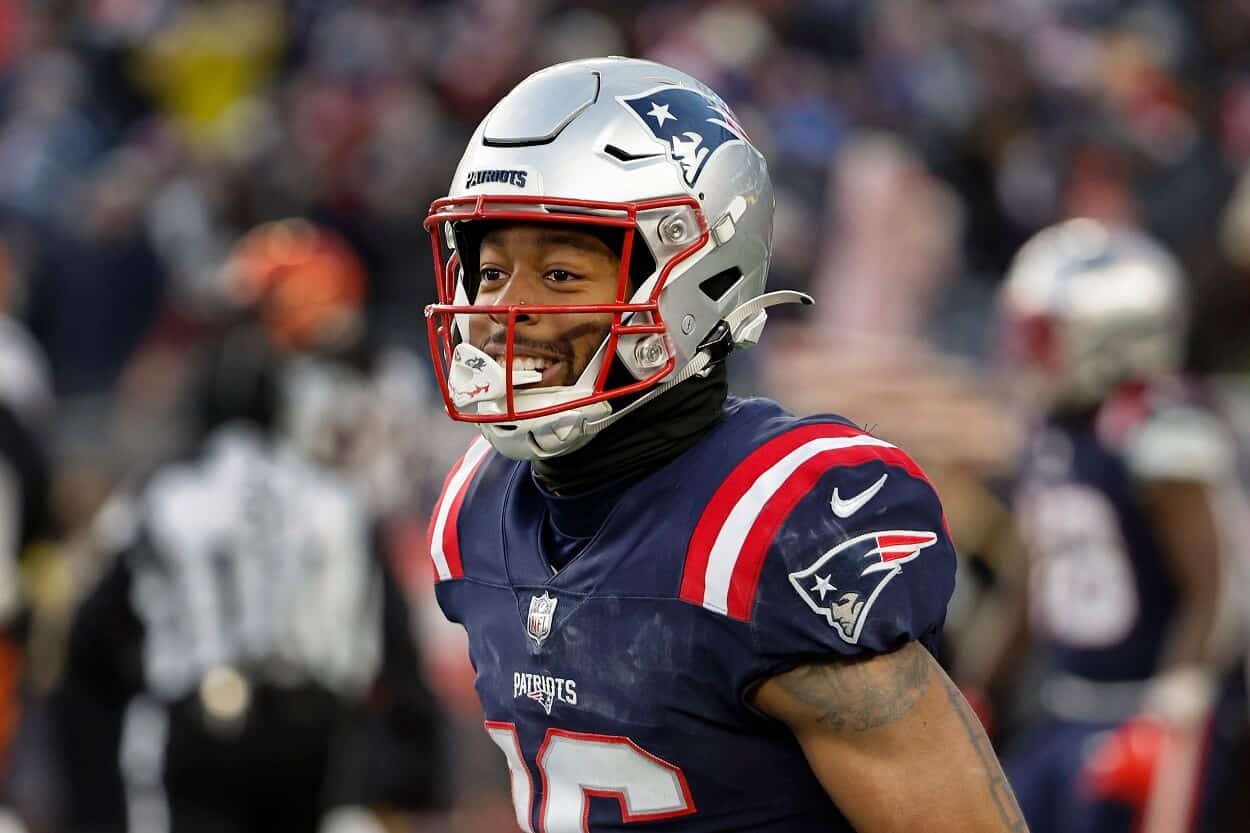 Although the Patriots whiffed badly on N'Keal Harry in the first round of the 2019 NFL Draft, they secured a valuable asset when they signed Jakobi Meyers as an undrafted free agent. Although he joined the team with little buzz, the quarterback-turned-receiver has developed into a dependable player and respected leader in the locker room. 
After being a part-time starter during his first two seasons in Foxborough, Meyers has been the top target in the passing game since 2021. With 235 receptions for 2,758 yards and eight touchdowns in 39 career starts, the sure-handed wideout has proven he can be a solid No. 2 receiver for a playoff-caliber team. 
Luckily for Meyers, four years of solid production has put him in a position to land a life-changing raise. After totaling just $6.4 million in earnings from 2019-22, the Georgia native could make triple that amount on an annual basis moving forward. 
According to ESPN's Mike Reiss, "If Meyers ultimately lands a deal consistent with those of his ilk, he'll be earning in the range of $15 million to $20 million per season."
At that price point, though, the Patriots shouldn't be considered a viable option for a player who many view as the top available at his position heading into free agency.
Bill Belichick better have a plan to upgrade the wide receiver position in New England
Given Bill Belichick's history of jettisoning off established stars and franchise icons, it seems unfathomable that he'd make Jakobi Meyers one of the team's highest-paid players.
After all, even loyal members of Patriot Nation would have to admit the veteran receiver lacks the physical skills of a No. 1 wideout. Meyers doesn't bring any elite traits to the table, and his production lines up with that of a rock-solid WR2 rather than a game-wrecking WR1. 
However, the market for the position makes it almost impossible to see New England having him back in 2023. If Christian Kirk landed a four-year, $72 million contract from the Jacksonville Jaguars a year ago, Meyers should be able to command a similar (if not bigger) deal as the top option in a thin crop of free-agent pass catchers. 
Belichick's financial principles simply don't line up with the idea of Meyers returning to New England. Spending $15-20 million a year on someone who's never cracked 1,000 receiving yards in a season seems like bad business. 
Letting Meyers sign with the highest bidder and landing a 2024 compensatory draft pick makes the most sense, especially with how many holes the Patriots need to fill this offseason. 
Obviously, the receiver spot could use an infusion of talent. And assuming Meyers isn't in the team's plans for 2023 and beyond, Belichick must upgrade the position via the draft or trade market. Whether that means spending another first-round pick on a receiver or dealing for DeAndre Hopkins, New England can't afford to come out of the offseason without a more explosive pass-catching option for Mac Jones.
The Patriots could lose several key contributors in free agency
The 2023 version of the Patriots could (and probably should) look much different than the 2022 edition that finished with a losing record for the second time in three years. 
In fact, it wouldn't be a surprise if several notable names are missing from the starting lineup next season. 
Besides Meyers, New England's crop of impending free agents includes longtime defensive captain Devin McCourty, cornerback Jonathan Jones, running back Damien Harris, offensive tackle Isaiah Wynn, and wide receiver Nelson Agholor. 
Both McCourty and Jones have been significant contributors for Belichick over the years, but they could be gone for different reasons. While the former may finally join his twin in retirement, the latter could generate multiple offers in free agency and price himself out of New England. Ditto for Harris, who has shown flashes of star power as a hard-charging running back. 
Meanwhile, Wynn and Agholor could each use a change of scenery. Between the injury-prone 2018 first-round pick and the drop-prone free-agent flop, the Patriots wasted time and money on players who failed to deliver even adequate production. 
On the other hand, it will be interesting to see how Belichick handles negotiations with a player who's actually lived up to expectations. 
Either way, Jakobi Meyers can look forward to making significantly more money in his fifth NFL season. 
Only time will tell who's signing those paychecks.