Patriots Fans Should Be Frightened by a Reported Possible Plan Involving Bill Belichick and Matt Patricia
Bill Belichick didn't surprise many when he brought Matt Patricia back to the New England Patriots after the 2020 season ended.
Patricia, the Patriots' longtime assistant coach and former defensive coordinator, didn't even make it to the end of his third season as the Detroit Lions' head coach. But if a reported potential plan comes to fruition, he could be a head coach again in the near future, and Patriots fans should be extremely concerned.
Could Matt Patricia eventually become the Patriots' next head coach or general manager?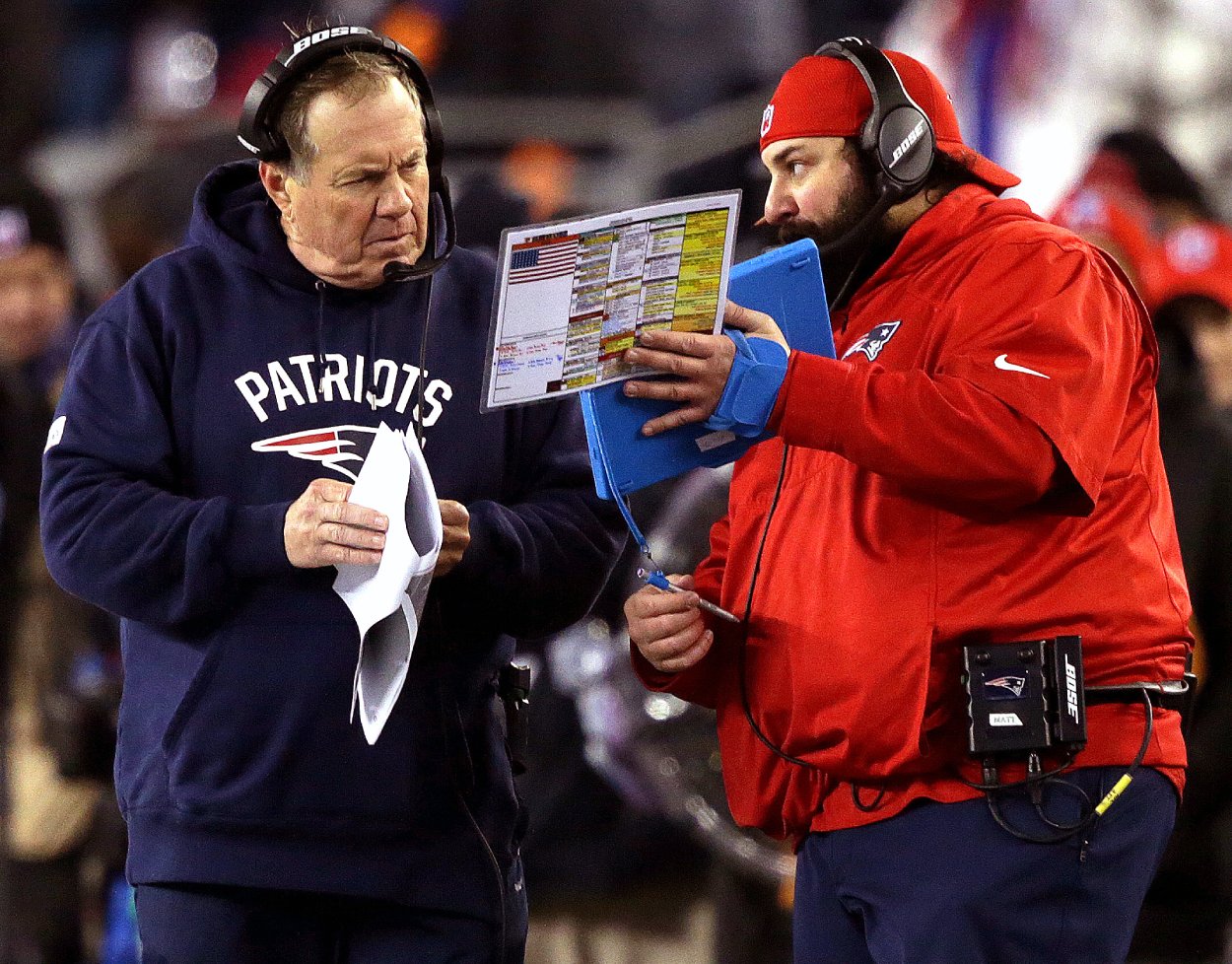 Before Matt Patricia took the Detroit Lions' head coaching job in 2018, it made sense to believe either he or Josh McDaniels, the Patriots' offensive coordinator, would eventually replace Bill Belichick.
Given how poorly Patricia's stint coaching the Lions went, it now also makes sense to believe the Patriots will eventually look in another direction. But Belichick and the Patriots have historically excelled at taking risks, so maybe the latest news shouldn't be too surprising.
According to The Boston Globe, the Patriots are grooming Patricia, whose current role is that of a general assistant, for a more prominent role in the coming years. When the time comes, he could eventually become either the team's head coach or general manager.
That sound you hear is Lions fans laughing … and Patriots fans screaming in terror.
Patriots fans should be greatly concerned about that idea coming to fruition
It is important to note that Patricia's resume, at least on paper, makes him a candidate for a head coaching job in the future. He's been an NFL head coach before, and he previously filled a variety of roles on the Patriots' coaching staff.
However, anyone who watched the Lions during his tenure saw a team in turmoil. Although fans can't blame him for the team's injuries, he rightfully drew criticism for the blown leads and his own reliance on trying to replicate the Patriots' culture in Detroit.
Patriots fans have watched so many of Belichick's assistants crash and burn elsewhere. Patricia got his opportunity as a head coach, and nothing went right on or off the field. Why, then, would they want to risk going through a down stretch with him as their head coach?
The same is true for him possibly receiving a promotion to general manager. Longtime Patriots executive Nick Caserio took the Texans' general manager position in January 2021, so the odds are against him returning to New England if he still has a job in Houston.
This is not an ideal scenario for Patriots fans. Patricia did an excellent job as defensive coordinator, and he possesses an intelligent football mind, but that may be his ceiling as a coach.
Bill Belichick and the Patriots should look for other options when the time comes
There are two current trends involving football hires. Teams usually want to find the next Sean McVay or Kyle Shanahan, a capable and younger offensive mind, as their next head coach. Those same teams also prefer analytic-minded options as their general managers.
Patricia is brilliant — don't forget he obtained an engineering degree in college — and he has spent nearly 20 years as an NFL coach. But when the time comes, the Patriots need to find more traditional options for the post-Belichick era.
Steve Belichick, Bill's son and the Patriots' current linebackers coach, is a possible option to replace his father as the head coach. McDaniels is still in the mix, and the NFL coaching carosuel is always busy. For all we know, the Patriots' long-term replacement for Belichick may still be coaching in college.
Belichick has shown no desire to retire soon, so Patricia should have plenty of time to make his case as either the next head coach or general manager. But as of now, Patriots fans should hope that idea lands in the burning dumpster.
Like Sportscasting on Facebook. Follow us on Twitter @sportscasting19.