The Patriots Need to Lean on Their Secret Weapon to Help Mac Jones Pull off the Unthinkable Against Tom Brady and the Buccaneers
The New England Patriots are attempting to do the unbeatable in Week 4. They're trying to beat Tom Brady during his Foxborough homecoming.
Such a feat honestly feels impossible. There's so much hype surrounding the game, and Tom Brady is entering with a star-studded Tampa Bay Buccaneers roster (they even just signed Richard Sherman).
While most of the attention will be honed in on rookie quarterback Mac Jones and his ability to hang with Brady, there's another Patriots player who should be viewed as the Patriots' best weapon to neutralize their former QB.
Matt Judon is the Patriots' secret weapon
Heading into Week 4, New England defensive lineman Matthew Judon was the only NFL defender with a pass rush win rate higher than 30% (Pro Football Focus).
Through his first three games as a member of the Patriots, Judon has been an absolute menace. He recorded 3.5 sacks, four TFLs (tackle for loss), and six quarterback hits. His ability to cause chaos at the line of scrimmage is a massive reason New England demolished Zach Wilson and the New York Jets back in Week 2.
Brady is far from an easy opponent. He's surgical with the football, and he's arguably the best all-time when it comes to dissecting opposing defenses. His ability to methodically drive down the field whenever he wants frustrates defensive coordinators to an extreme level.
However, there's a way to beat Brady — it's just easier said than done.
The Patriots need to get in Brady's face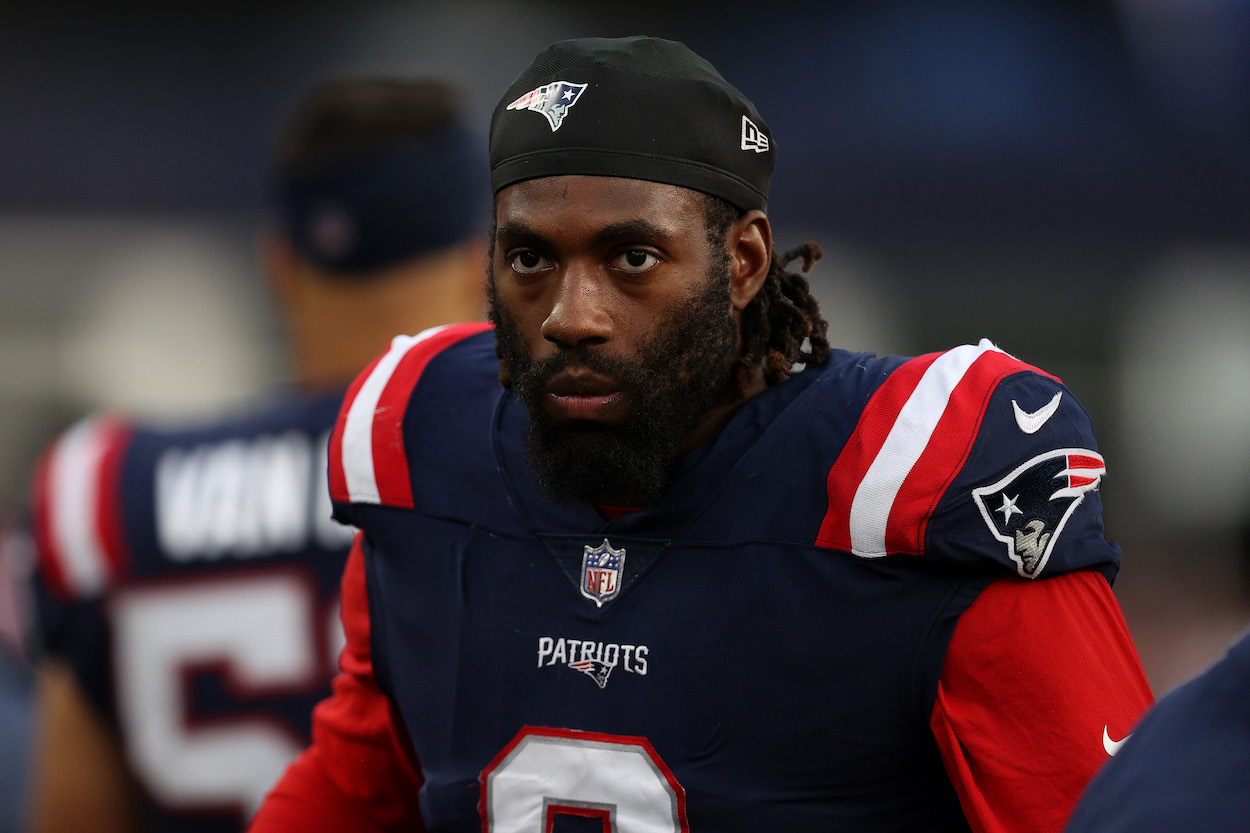 At the ripe age of 44 years old, Brady isn't much of a mobile QB these days. If we're brutally honest, he's never a threatening athlete under center. His game is more so built around his accuracy, arm strength, and pocket intelligence.
With Brady unwilling to scramble or move around in the pocket, the Patriots' best chance of disrupting his flow is by applying immense amounts of pressure. This is where Judon comes into play.
Judon is playing like the Patriots' best pass rusher, and he comes from a Baltimore Ravens background that has success getting after the QB. Leaning on him and his pass-rushing skills feels like New England's best bet against the Buccaneers.
Again, it's easier said than done. Defensive coordinators have been trying to negatively impact Brady's game with D-Line pressure for as long as he's been in the NFL. Brady plays with such a quick trigger in the passing game that the ball is often out of his hands long before the D-Line can even think the word "sack."
With that said, Bill Belichick and the Patriots still need to get pressure to hit home. Getting creative with different schemes, formations, and blitzes is a must.
Pressure is still on Mac Jones
While the Patriots' defense is ultimately responsible for slowing down Brady, Jones still has to step up in a huge way.
The Buccaneers will presumably score a fair amount of points, and Jones needs to do his best to keep the affair close. A massive test for New England's new franchise quarterback — their Brady replacement, if you will.
Regardless of the Jones versus Brady debate, keep an eye on Judon. He's a player who can swing the game's momentum with one or two big plays.
All stats courtesy of Pro Football Reference.
RELATED: Tom Brady Revealed the Secret Athlete's Legacy He's Been Furiously Chasing Over the Past 8 Years