Patriots Owner Robert Kraft and Nets Owner Joe Tsai Are Betting Big on North America's Oldest and Oft-Forgotten Team Sport
Robert Kraft is most famous for his ownership of the New England Patriots. However, you don't get as much money as he has by putting all of your eggs in one basket. Kraft is a magnate in the Boston sports scene, owning a piece of multiple teams in different leagues located in the area. His latest venture will raise some eyebrows, mainly because many people might not know that there is a national league for this minor sport. Still, Kraft isn't the only billionaire willing to put money into the Premier Lacrosse League. 
Why is Robert Kraft and others interested in the Premier Lacrosse League?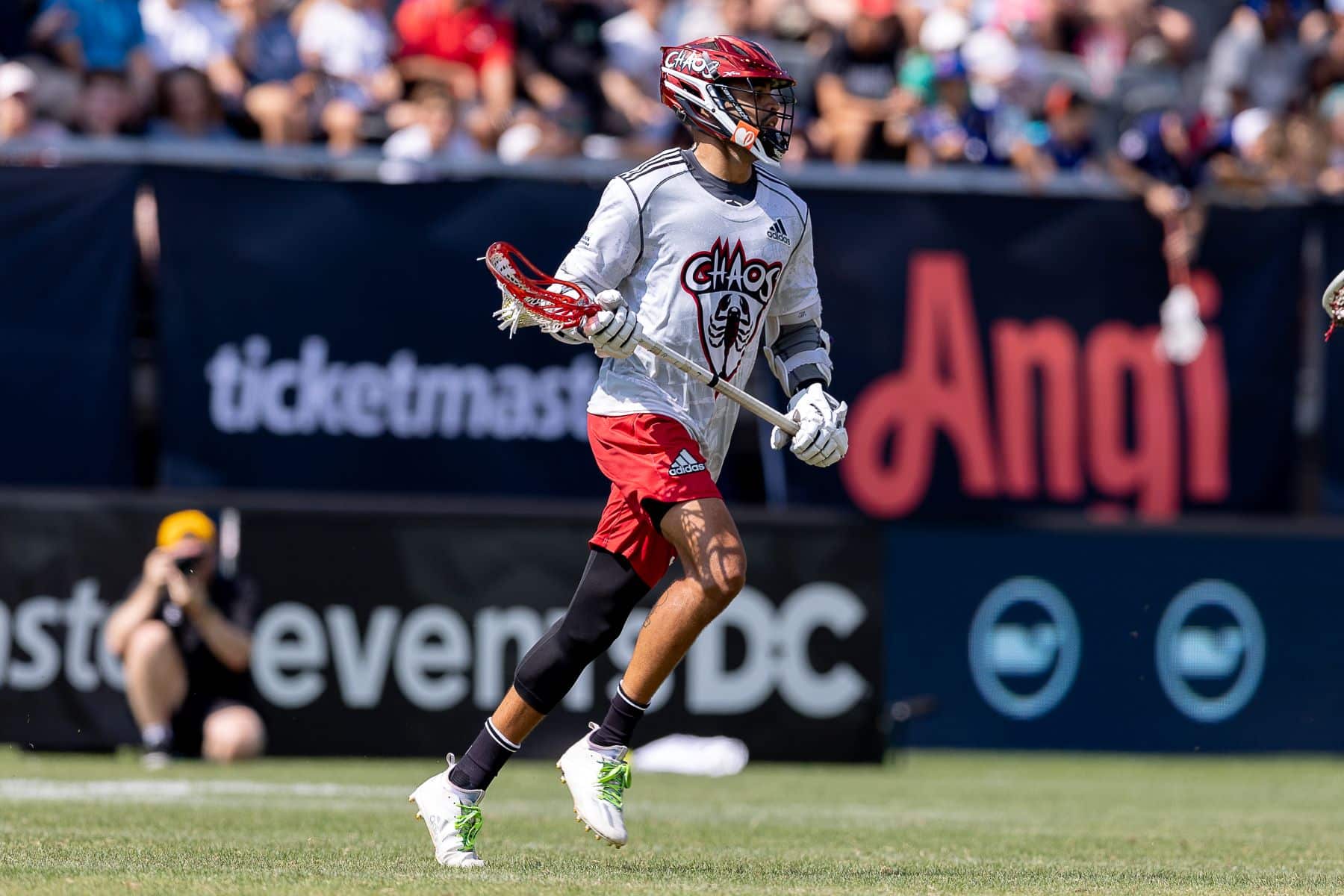 Did you know lacrosse is the oldest team sport in North America? Probably not. It originated as a tribal game played by Native Americans in the 1400s. That legacy did little to make the game popular over the years, but after years of chaos and unease, a stable league has finally arrived.
As explained in Joseph Pompliano's newsletter, Huddle Up, it took a lot of trial and error to get there. In 1999, the first outdoor pro lacrosse league, Major League Lacrosse, was founded. Attendance grew regularly, but the players had no support from the league. The average salary was around $10,000, and the league didn't provide health insurance. These are not livable conditions for anyone.
Star player Paul Rabil and his brother Mike started the Premier Lacrosse League in direct opposition to the status quo. They had the backing of investors like Creative Artists Agency, The Raine Group, and Brooklyn Nets owner Joe Tsai to provide much better benefits to the players. The average salary was $35,000, healthcare was a given, and players could even attain equity ownership in the league.
The PLL also made structural changes to the game to increase viewership. They shortened the field of play and the shot clock, used yellow balls instead of white, and even added intra-game interviews with players after goals. At the presentation level, wide-angle cameras were removed.
These decisions helped get sponsorship deals from the likes of Gatorade, Adidas, Champion, Ticketmaster, and DraftKings. The PLL recently signed an exclusive partnership with NBC's Peacock, putting their content in hundreds of millions of homes.
These changes worked out so well that ratings and league revenue increased last year, despite having to rework their schedule on the fly (they replaced their traditional tour-based schedule with a 16-day tournament in July) and having no in-person attendance.
It's easy to guess which league won out. The PLL and the MLL announced an agreement to merge last December, expanding the league from seven teams to eight and bringing all the talent into one place. The PLL plans to double its revenue this year and hopes to reach profitability by 2024. 
The PLL is one of many sports-related investments in Robert Kraft's portfolio
Robert Kraft is the latest investor in the PLL, providing an undisclosed amount after co-leading a funding round with Arctos Sports Partners and Joe Tsai. Kraft is well past the point where he needs to keep doing this. According to Celebrity Net Worth, he currently has a net worth of $6.2 billion – but you don't get all that money without an insatiable need for more. 
He first grew his fortune as the CEO and Chairman of The Kraft Group, a conglomerate with assets in paper and packaging, real estate, and private equity. But the reason we all know him is his ownership of the New England Patriots. (Well, that and the arrest.)
He bought the team in 1994 for $172 million, setting the record for the highest price ever paid for a franchise. The Patriots are now worth about $5 billion, according to Forbes.
Kraft grew up in the Boston area, and many of his most flashy investments reside in Massachusetts. He also owns the New England Revolution of the MLS, Gillette Stadium (where both the Patriots and the Revolution play), the retail spot Patriot Place, and the exports team Boston Uprising.
Other owners and players have put some money into lesser-known American sports leagues
Many other team owners and big-name players are investing in smaller American leagues to find big profits for relatively low costs.  
Major League Soccer has seen its profile rise in recent years, and so has the stardom of the people interested in becoming part-owners. Magic Johnson (Los Angeles Football Club), Kevin Durant (Philadelphia Union), and Steve Nash (Vancouver Whitecaps) have all bought minority stakes in recent years. (A bigger list can be found on the MLS's official website.)
James Harden has a small stake in the group that owns the MLS' Houston Dynamo and the National Women's Soccer League's Houston Dash. Patrick Mahomes (Kansas City NWSL) and Naomi Osaka (North Carolina Courage) also bought into the NWSL, and Vikings owners Zygi and Mark Wolf outright own the Orlando Pride.
According to Esports Insider, the esports world is also a growing market, where everyone from Odell Beckham to Steph Curry to Michael Jordan have investments in teams.
Robert Kraft and Joe Tsai have already been replaced as the most renowned people to own a lacrosse team. A new team is being made in Las Vegas (they don't have a name, team colors, or a logo yet), and the ownership stake will include one Wayne Gretzky, according to Review Journal.
RELATED: Jerry Jones and Robert Kraft Received the Same Bad News and Have a Fellow NFL Owner to Blame