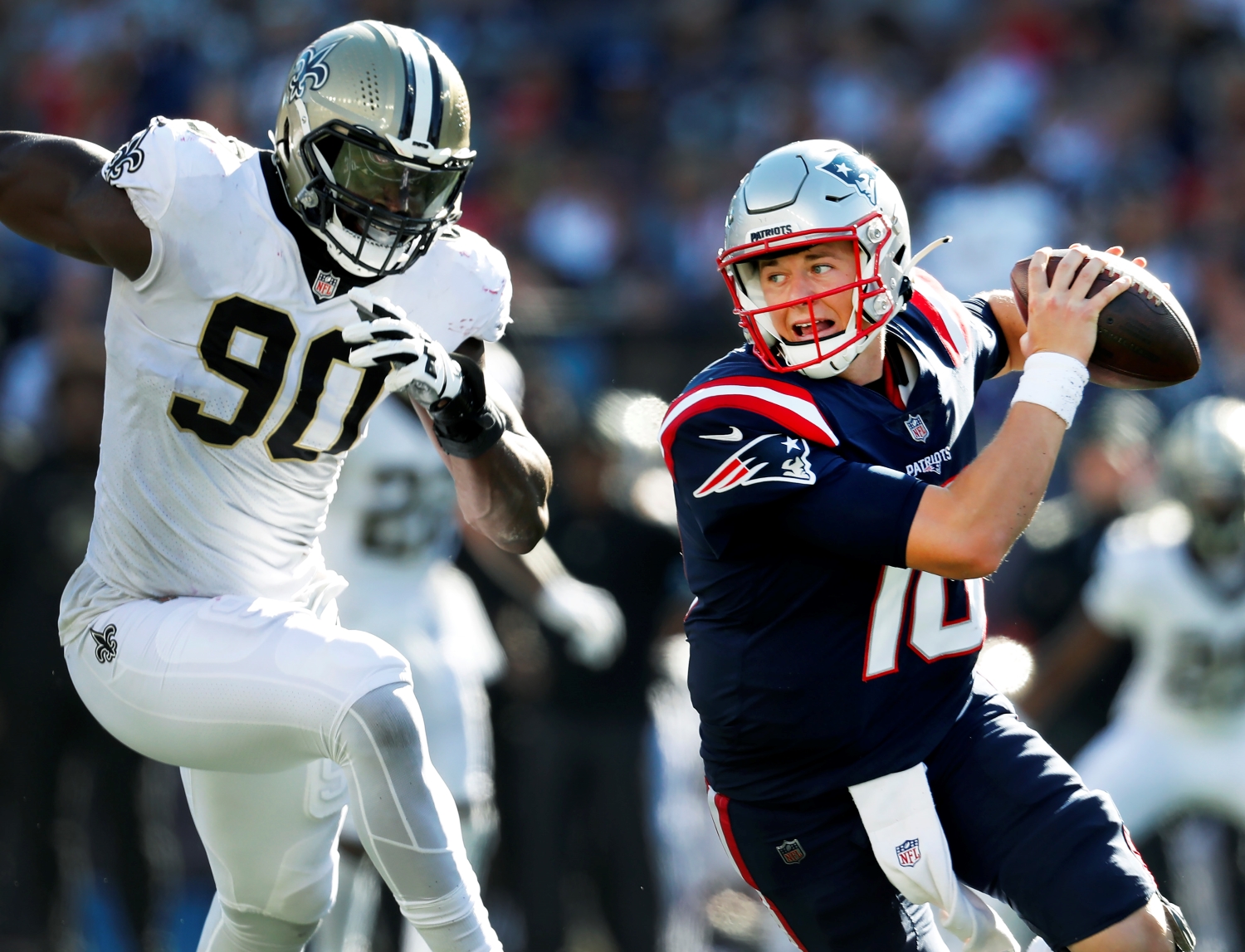 Patriots Suffer Devastating Injury Blow That Has Season-Altering Implications for Mac Jones
Mac Jones has struggled to replicate his Week 1 success due to protection issues. With James White done for the year, will the Patriots' rookie quarterback continue to fall short of expectations?
Although Mac Jones began the season with a strong performance against the Miami Dolphins, he ran into some challenges against the New York Jets and New Orleans Saints. With the New England Patriots experiencing issues along the offensive line, the first-year quarterback hasn't looked nearly as comfortable or sharp as he did during his NFL debut. Plus, it hasn't helped that key free-agent additions like Jonnu Smith, Hunter Henry, and Nelson Agholor have gotten off to slow starts.
While there's still time to turn things around, Jones undoubtedly faces a difficult journey to live up to expectations as a rookie. Unfortunately for the talented signal-caller, the Patriots officially suffered a devastating injury blow that will likely cause more problems for an offense that can't afford to keep having bad days at the office.
Bill Belichick won't have one of his most reliable players available for the rest of the season
Patriot Nation held its collective breath when James White down in obvious pain on his first carry against the Saints. The battle-tested running back got carted off the field and was immediately ruled out with a hip injury.
Despite early optimism that White avoided a season-ending setback, the Patriots officially lost the most experienced member of their backfield for the rest of the year. ESPN's Adam Schefter took to Twitter Wednesday to deliver the devastating news about the eighth-year pro's health status.
"After further medical examinations this week, Patriots' RB James White's hip injury is expected to end his 2021 season, per @FieldYates and me," Schefter tweeted.
Losing the dependable veteran represents a massive blow for Bill Belichick on multiple levels. Not only does White excel as a passing-down back, but he also garners respect for his leadership skills and professionalism. With the three-time Super Bowl champion out for the season, the future doesn't look nearly as bright for Mac Jones.
In fact, White's injury has season-altering implications for the Patriots' new starting quarterback.
James White's injury has season-altering implications for Mac Jones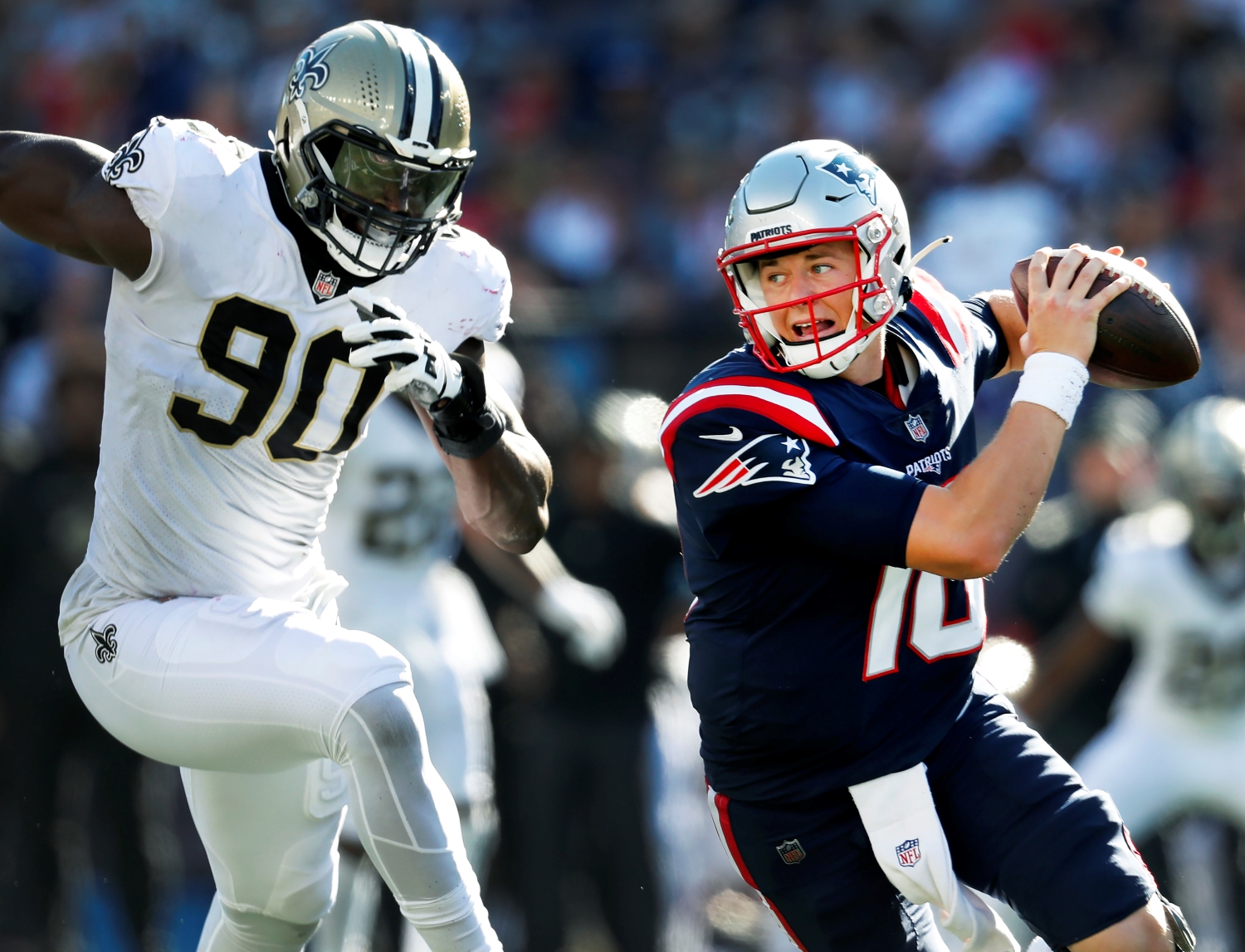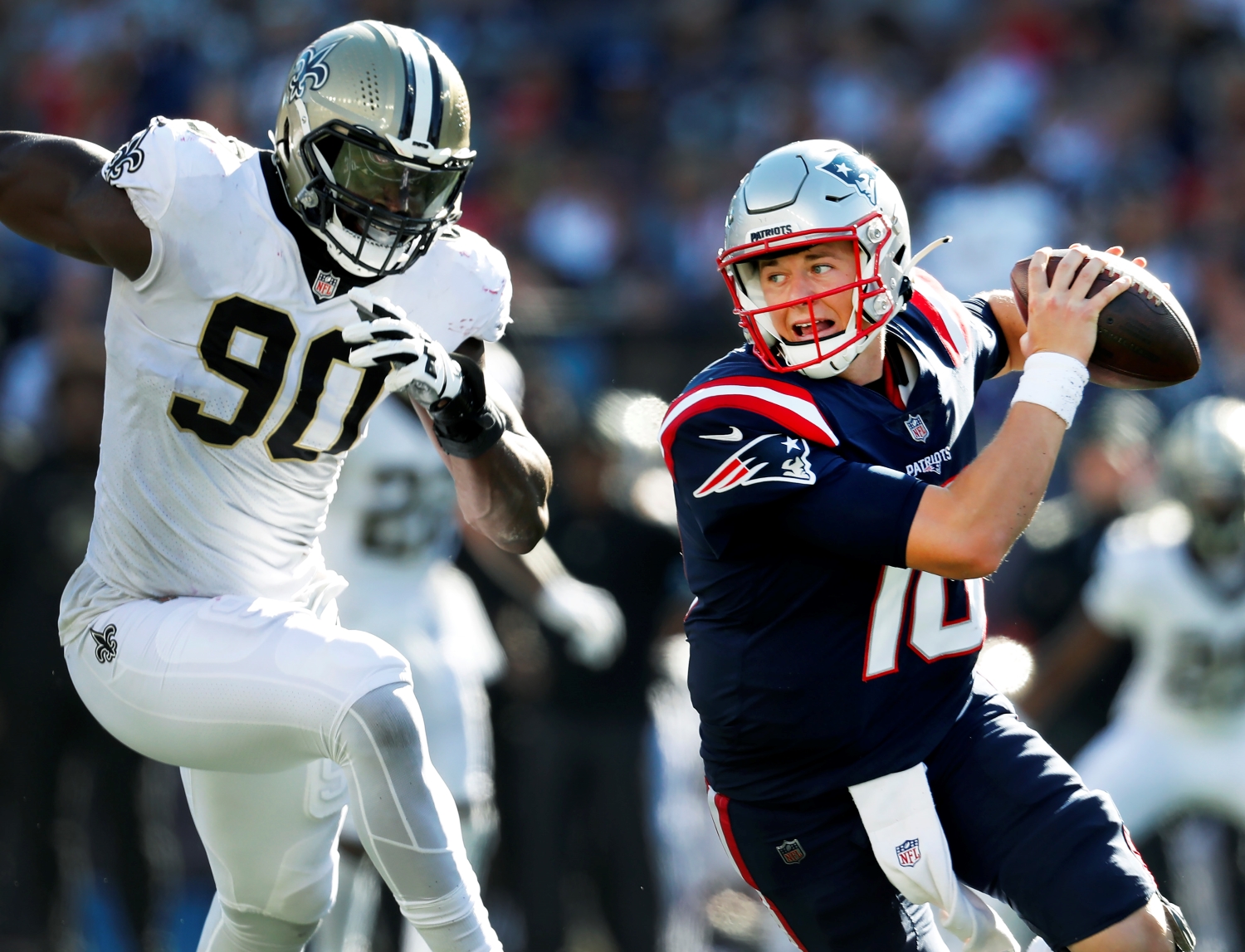 Nobody would describe White as an elite running back. After all, he's only recorded 1,278 rushing yards and 11 touchdowns on 319 carries since he entered the league as a fourth-round pick in 2014. However, few backs in the league can say they make as big of an impact in the passing game as the former Wisconsin star.
From 2015-20, White averaged 61 catches for 527 yards per season while totaling 25 touchdown receptions. Plus, he provided quality production in the playoffs, including an MVP-worthy performance in Super Bowl 51 that included a clutch two-point conversion and the game-winning touchdown.
Most importantly, White earned the coaching staff's trust by becoming a consistent blocker. That skill made him an invaluable member of Josh McDaniels' offense, and that's exactly why his injury could prove incredibly costly for a Patriots team that's done a poor job of keeping Jones out of harm's way.
While Damien Harris has shown flashes of Pro Bowl ability as a runner, he has not fared well as a pass protector. Neither has rookie fourth-round pick Rhamondre Stevenson. In fact, McDaniels resorted to playing 31-year-old Brandon Bolden once White got hurt.
If New England's young backs don't make rapid improvements as pass protectors, Jones will be in a world of trouble. A missed assignment by Harris or Stevenson could open the door for a blitzer to deliver a huge shot on a quarterback who doesn't have great mobility or athleticism. And if McDaniels can't trust either player to do the job, he may have to use Bolden more — a move that would certainly take some pressure off defensive coordinators.
Moreover, don't underestimate how much the loss of White could impact Jones from a mental perspective. He already admitted his elder teammate assisted him with calling plays. Could White's absence lead to communication mix-ups? Given all the new faces on offense, it certainly helped to have someone in the huddle with nearly a decade of experience in the system under his belt.
But with White no longer available, Jones doesn't have that crutch to lean on anymore. And if defenses take advantage of the Patriots' devastating personnel loss, that could lead to more losses as the season progresses.
Should the Patriots add another running back to the mix?
Will Belichick bolster his backfield with a free agent? Or will he give an up-and-coming player an opportunity to prove himself? Perhaps he will do both, but given the way the season has gone, it would make sense for the Patriots to throw J.J. Taylor into the mix and see what happens.
Tipping the scales at 5-foot-6, 185 pounds, the 2020 undrafted free agent has surprising strength and power for someone of his stature. Taylor impressed over the summer by showing solid pass-catching chops and tackle-breaking ability. And after barely seeing the field through the first three weeks of the season, he projects to play a more prominent role moving forward.
Still, it wouldn't be a surprise if Belichick signs a veteran running back in the coming days. The Patriots could use more experience in that meeting room and more depth at the position overall.
Ultimately, though, no one can simply step in and replace James White. So until someone else emerges as a reliable pass protector, Mac Jones better prepare to absorb more blows as the Patriots try to figure out how to win again.
All statistics courtesy of Pro Football Reference.